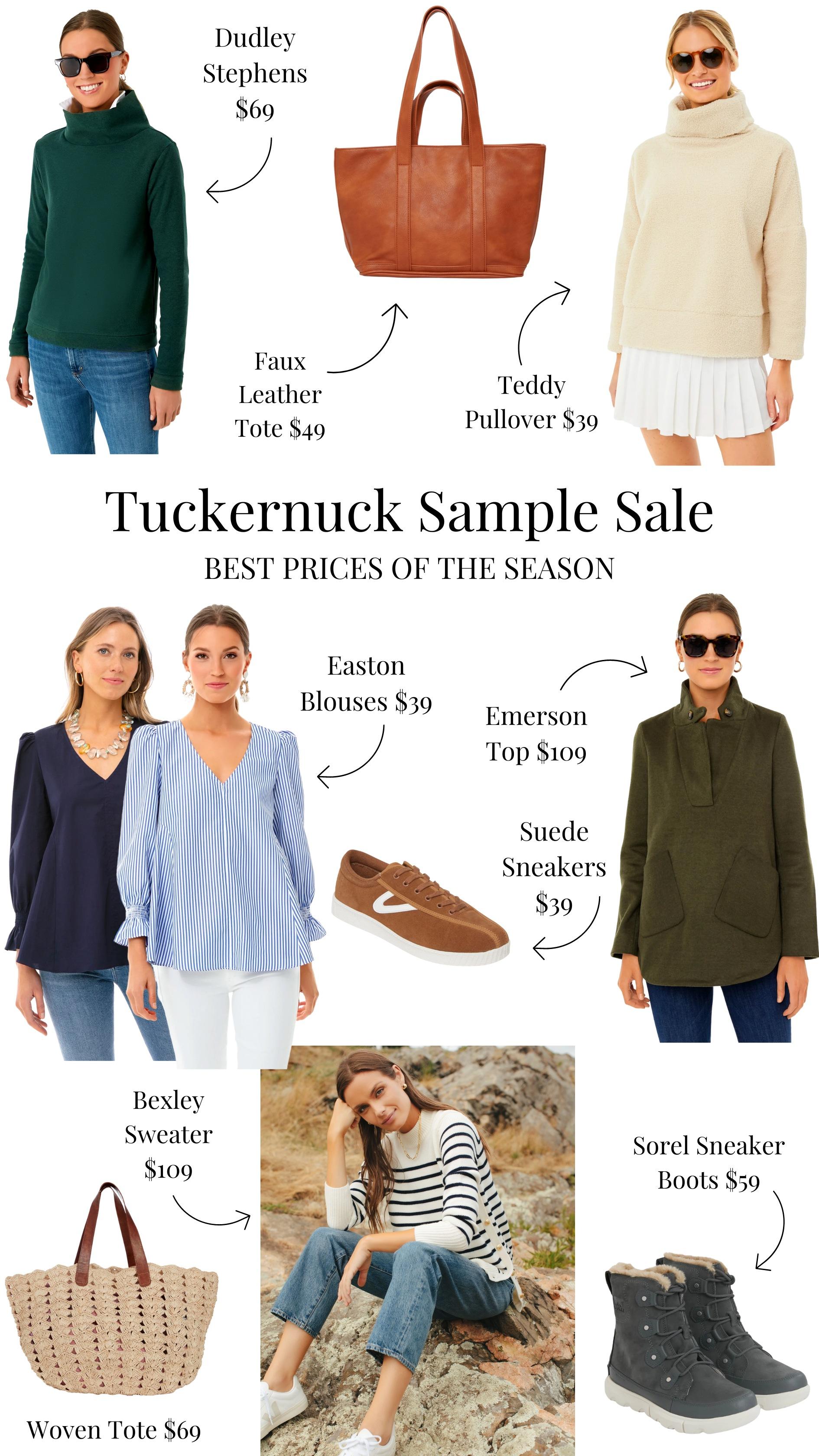 The Tuckernuck Sample Sale is back, and since there's so much included, I went through every listing so I could recommend the best finds. :) The sale will run through Thursday, January 26th, and products are marked down 50-80 percent. That's huge!

A few favorites I want to highlight:
The Easton Blouse: This wonderfully flowy blouse is one of those tops you can just throw on and go—but look like you put some real effort into your outfit. I have it in both the suede and cotton versions, and would definitely say it's my favorite blouse that I own. The cut is flowy so it's very forgiving yet doesn't overwhelm my smaller frame. In terms of sizing, I'm usually between sizes, and I went with the smaller of the two for this one. I almost always wear it with skinny jeans!
The Emerson Top: This is the top version of the Emerson Dress, both of which are fantastic. The top is wool but it's lined, so it isn't itchy whatsoever—just very warm! It's almost like a cross between a top and a jacket, and I've gotten away with wearing it with nothing else during the fall when temps are chilly but not freezing. Every time I wear it, I get compliments! Once again, I'm usually between two sizes and went with the smaller one.
Dudley Stephens Fleece Turtleneck: Everyone needs one! Dudleys rarely go on sale, so this is a great buy. Love the green color! To be honest, this is the top I reach for the most throughout the year. If you're in between sizes like I am, I would recommend going up. If not, order your regular size. :) Cozy and warm yet polished! (I wear mine with jeans and skirts.)
The Royal Shirt Dress: I wrote a big review on my favorite dress of all time here. Some fun patterns/colors are included in the Sample Sale, and they'd be great for upcoming getaways. It's flowy, so consider this when ordering!