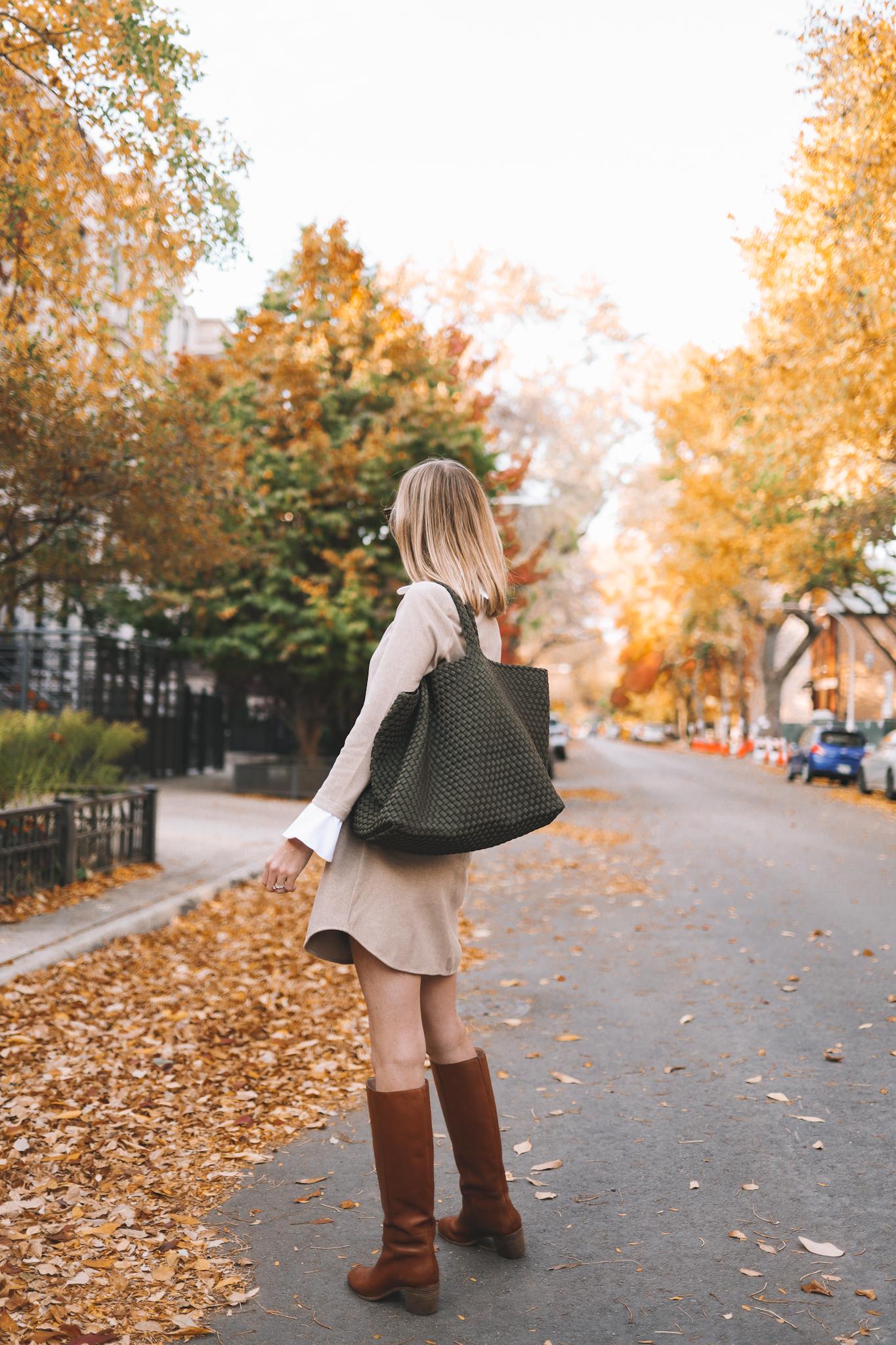 Dakotah Dress (It also comes in green!) / Madewell Boots / Naghedi St. Barths Large Tote
Ah yes, more photos from the fall that I lost and then found in January. 🙈 But listen: Couldn't we all use a little color in our lives right now?! So let me introduce you to the Dakotah Dress: a three-seasons dress with a faux collar and cuffs. It's soft, warm and downright adorable. And it also comes in green!

Over the last few years, I've transitioned to a much smaller wardrobe made up of nicer, more versatile pieces. My favorites are the ones that are effortless yet make me look polished and put-together. The Dakotah Dress (also available in green) falls into that category; the collar and cuffs make it seem like I tried… but joke's on everyone else! 😜 They're faux. And they're attached. I got ready in less than three minutes, guys! BOOM.
The Dakotah is lighter than a true sweater dress but still soft and cozy—and once again, it's a dress that can be worn with boots, pumps or even sneakers. In a world that's turning more and more casual, versatility wins.
In terms of sizing, the dress is generous. I'm normally between a size XS and small (with a preference toward small) and went with the XS with this one. It's flowy!
Also, I MISS YOU, AUTUMN. 🥲
xx
Shop the post:
Dakotah Dress (It also comes in green!) / Madewell Boots / Naghedi St. Barths Large Tote