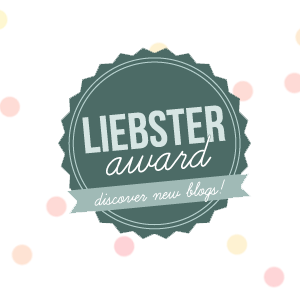 A big thanks to Renee of Style with a Story (one of my favorite fashion blogs) for nominating me for the Liebster Award, which is an award designed to promote new blogs! When you're nominated, you are asked to answer a few questions about yourself, and then nominate other up-and-coming blogs for the award. So… here goes!
1. What was your first job?
When I was eight years old, my parents moved our family from Long Island to Princeton Junction, New Jersey. We moved into a housing development that was rife with young kids. All of them were considerably younger than me, with the exception of my next-door neighbor, Katie, who would become my best friend. :) When Katie and I turned eleven and twelve respectively, neighbors started asking us to babysit. (We were young, but we were their only option! Our parents were also always on speed dial, just in case we needed help.) For years, Katie and I were the neighborhood babysitters. In high school and college, I spent my summers lifeguarding at a local pool. That was pretty fun, too. I met a lot of great people, and acquired a fine collection of freckles when I wasn't burning. I was probably the palest lifeguard in the history of New Jersey.
2. If you could be any celebrity for a day who would it be and why?
Taylor Swift. Duh. ;) I think she's adorable, I love her style, and I love country music. She's true to herself and never compromises what she stands for. My female students really look up to her as a positive influence, and I love that, too.
3. What is your go-to perfume scent?
I'm not big into perfume, but the scent I wear once in a while is "Falling in Love" by Philosophy. I love anything that smells like vanilla. ;)
4. What is your guilty pleasure?
In terms of fashion, Kate Spade, hands down. Oh, goodness. Do I ever love her brand. Everything is so colorful and happy–I think that's why I adore it so much. I was introduced to it as a little girl when my super stylish mother and aunt took me to a flea market in the Bahamas, and there were fake Kate Spade bags everywhere. It was there that I purchased my first (albeit fake) designer bag… a small brown faux suede Kate Spade tote. As it wasn't real, it almost immediately fell apart… but I suppose that's how I became hooked!
Outside of fashion, Nikon camera equipment. I currently shoot with a Nikon D300s and a 35mm lens (leftover from my photography business days), but I'm lusting for the D600 and a 50mm. Maaaaybe one day. ;)
5. Who is your fashion icon?
I love Blair Eadie of Atlantic-Pacific. How much cuter could a person possibly get? I love how she incorporates color into her outfits, and that she's currently living in New York. Other favorite fashion icons include Olivia Palermo, Rachel Zoe, and Rachel Bilson. (This must be why I love Piperlime so much.)
6. What is the next thing you are dying to add to your wardrobe?
The Kate Spade "Cobble Hill Little Minka" in any bright color or the Tory Burch Amanda Classic Handle Hobo in turquoise. Oh, and a Celine bag. Which I will never add to my wardrobe, unless I win the lottery. #handbagprobs
I'm also in love with C. Wonder's newest trench coat, which I featured on the blog a few days ago! And, of course, Kate Spade Dijon Patent Leather Bow Pumps. (I blame my adorable mother for my bow obsession! Love ya, Mom.)

7. Do you prefer going to classes at the gym or doing your own routine?
Can I skip this question? ;) Oops. I should start.
8. What is your favorite snack?
Cupcakes from Magnolia Bakery, preferably on Bleeker Street. I also love gyros from the street vendors on 14th Street (read a review of NYC's best gyros here), and the "Dragon Roll" at Sushi Lounge on Avenue B and St. Mark's Place. If you haven't been, stop by. It might look like a hole in the wall, but they they have the best sushi in New York City IMHO, and it's dirt cheap! Fifty percent off, all the time! If you're friends with me, I've dragged you there on multiple occasions. ;)
9. What is your idea of the perfect night out with the ladies?
Shopping in SoHo followed by dinner and drinks at La Birreria, Eataly's rooftop restaurant and bar across from Madison Square Park. (Right, Erica?!)
Many of you know that I just recently started up Kellyinthecity.com. I got the idea to start a fashion blog from Pinterest. I found myself pinning the same girls' outfits over and over, and eventually I started wondering, "Who are these girls?!" They had such great style! After clicking around a bit, I learned that my favorite Pinterest girls were Blair Eadie (of Atlantic-Pacific), Sarah Vickers (of Classy Girls Wear Pearls), and Rachel Parcell (of Pink Peonies).
I decided that I had a few of the attributes that would be helpful to a fashion blogger: a love for fashion, a love for photography (I used to run a photography business), and a background in writing and online media (I used to be a newspaper reporter and online news editor and now I'm an English teacher). I told my fiancé about my idea, and he was incredibly supportive and excited about the idea. He gave me the final push, and I'm so glad he did! ;)
For the Liebster Award, I nominate: