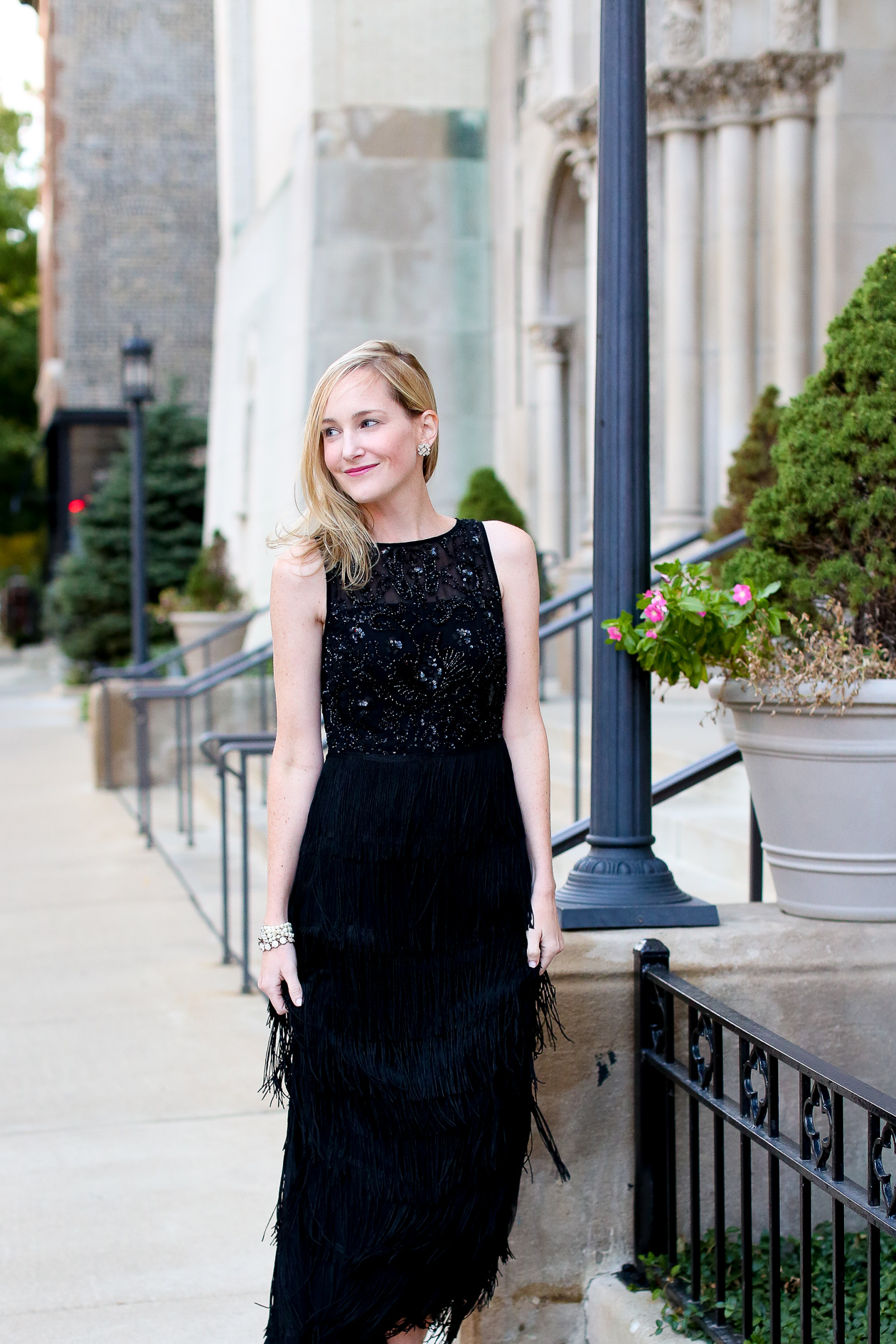 Adrianna Papell Gown c/o (Also available at Nordstrom) / Kate Spade Pumps (My wedding shoes! Old, similar here and here) and Clutch (My wedding clutch! Old, similar here, here and here) / J.Crew Bracelet / Moon and Lola Earrings c/o

Private Tory Burch Sale ends Monday, Oct. 26 at 11:59 ET
HOW IS IT NOT FRIDAY YET?
I've had a busy week, and all I can think about is running off to the lake this weekend for the Annual Larkin Family Fall Festival. (The cutest.) I'm trying my best to get caught up on projects before I leave, but I kind of feel like Sisyphus. Anyone else feel like this week just needs to end?!
Though I did have the most wonderful time last night in Bucktown, visiting the Chicago Distilling Company and dining at Presidio. (Both amazing. More on that later!)
Thank heavens for girlfriends.
In other news, I'm currently taking over the Adrianna Papell Instagram account, and I'd love it if you followed along! I featured a gorgeous navy dress on the blog last week, and today, I'm featuring this ah-mah-zing black fringe gown. I thought I was 100-percent sold on wearing the navy number to the upcoming black tie wedding I have in November, but now I'm on the fence! The twirling opportunities with this one are just TOO GOOD.
Or perhaps Mitch and I need to fly back to New York to get all dressed up and have dinner at The Heath.
Mitch? Thoughts?
Anyway, if you're having an insane week, hang in there, Lady! There's so little left between you and that glass of wine… ;)
Outfit photography in Chicago: the struggle is real. ;)