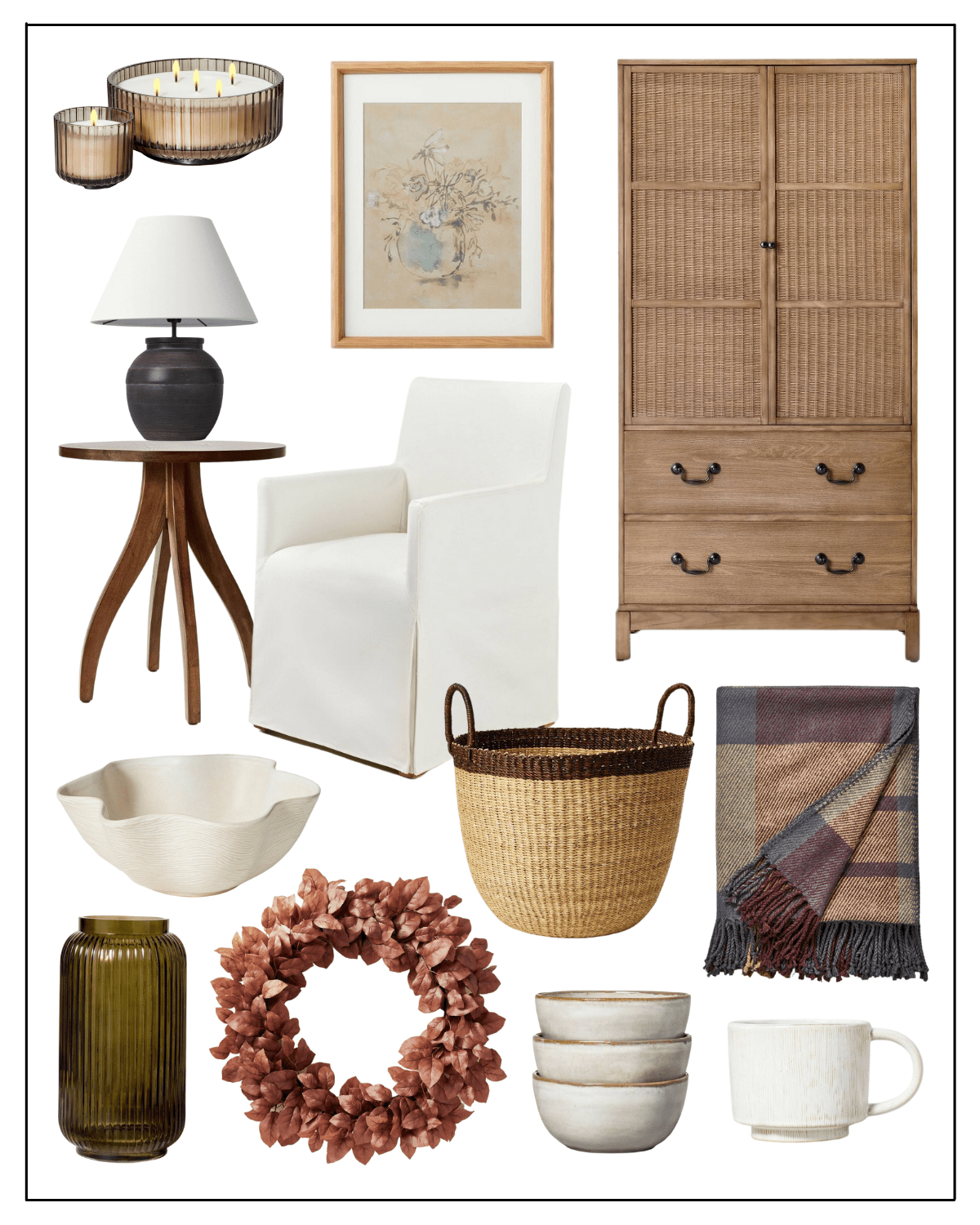 Target just released some of their new fall home decor and furniture collections, and everything looks so lovely. I'm always surprised by the quality of their pieces, even at such an affordable price point. For example, we just purchased this cabinet on sale for $300 for the Rosemary Beach bedroom and absolutely adore it! They also released some classic fall home decor like candles and wreaths to look forward to putting out as soon as the season rolls around. I'm still savoring the end of summer but seeing this collection has me a little more excited for fall. Keep reading to see my favorite new Target fall home decor finds.
Target Home Decor Finds
Click on any image below to shop now.
More Target Home Decor Finds