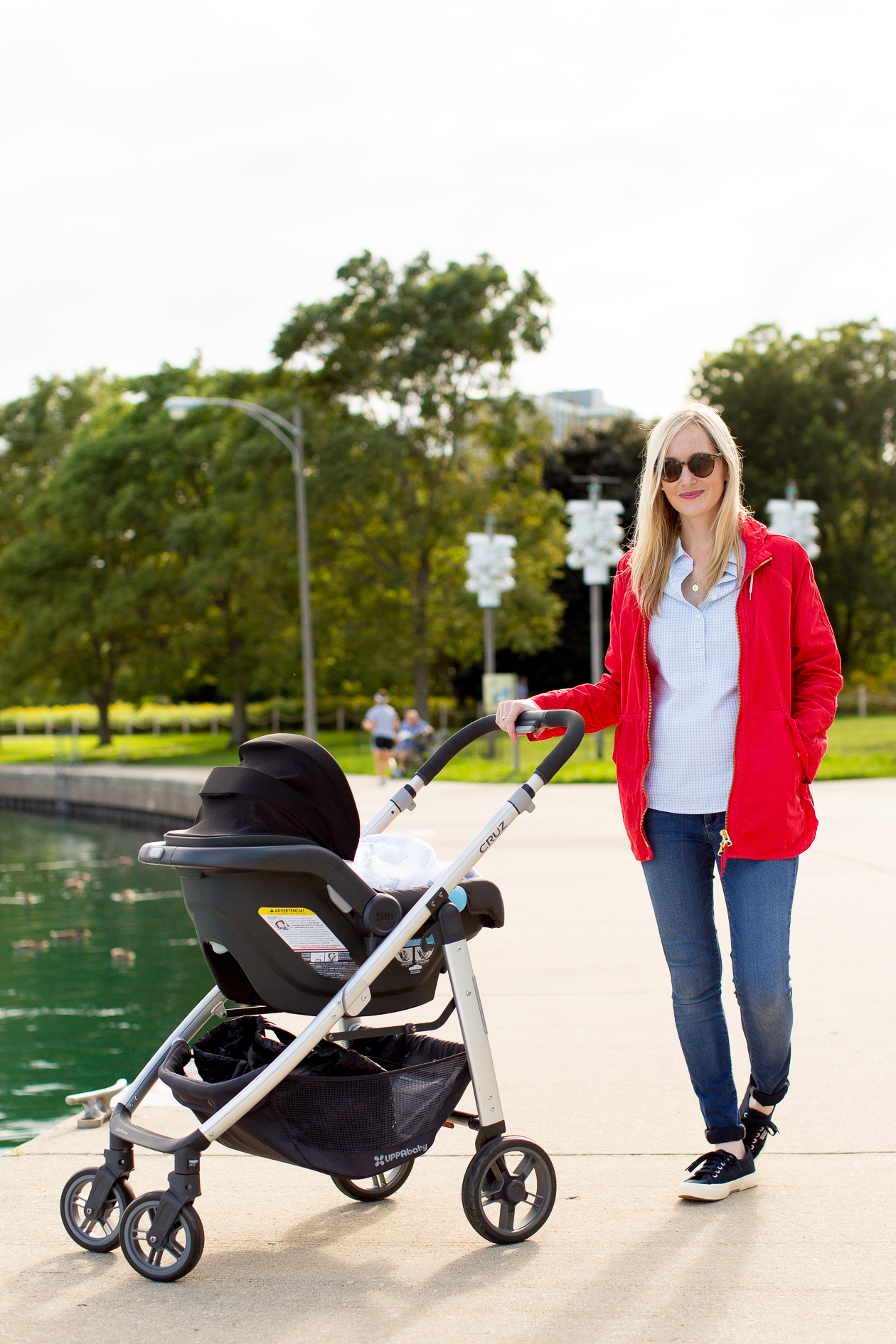 Superga Sneakers c/o Zappos (They're unisex, so Mitch and I are both wearing them!)
This post was sponsored by Zappos, but all opinions are my own. As always, thank you so much for supporting the partnerships that keep Kelly in the City up and running!
Before Emma arrived, I was not a morning person. And truth be told, I didn't just magically turn into one when she came onto the scene. ;) But I did start to actually enjoy my mornings.
Going to bed at 3 a.m. used to be fairly commonplace for me. Since there weren't any interruptions, working when no one else was awake allowed me to be super productive. As a result, though, mornings were #strugglecity, and I kind of hated them. I'd often sleep until 9 or 10 a.m., and when I'd finally sit down at my computer, I'd immediately feel overwhelmed by my inbox. I'd skip breakfast, bury myself in my work, and try to fight off feelings of defeat. Clearly my mornings were in need of some revamping.
When Emma was born, sleeping until 9 or 10 a.m. suddenly wasn't possible anymore. My bedtime is now sometime between 10 p.m. and midnight, and my wakeup time is now around 6 a.m.–which, yes, has been a big change. But somehow, it hasn't been that bad. I do wake up to feed Emma once or twice, and therefore I'm tired. But I'm not the zombie I thought I'd be. And Mitch and I have done a lot to ensure that our mornings are both stress-free and fun!
My favorite part of our mornings? Our walks.
Every morning, before Mitch goes to work., the four of us (Noodle included) set off for a long walk around Lincoln Park or Uptown, and it's absolutely wonderful. All my life, mornings have been extremely hectic and stressful (my own doing, for sure), so to be able to describe them as "peaceful" and "calm" is such a nice change. On our walks, we talk. We talk about how much we love Emma and our new life together; we talk about our families; we talk about whatever television show we watched the night before or whatever we have planned for the coming evening. We marvel at all the beautiful townhouses and snap photos of Emma to send to our families; we chat with neighbors and let Noodle greet other dogs. It's a great way to start every day.
We typically shower and get dressed beforehand in order start the day off feeling like humans. (Although, I must admit: sometimes I don't shower until 5 p.m. when Mitch gets home.) And Mitch and I both wear our unisex Superga sneakers from Zappos. (Which match. Yes, we're that couple, haha.) Superga has been our go-to brand as of late because the sneakers feature cushioned footbeds and are extremely comfortable for our long walks. They're also machine-washable, which is nice for our crazy lifestyle… and they have sturdy unlined cotton canvas uppers, which means they'll last a long time. They're effortlessly fashionable, too, which makes us feel a bit more put together. (And anything that makes you feel put together when you have an infant is magical!) We both went with navy, as most of our wardrobes consist of blues, but we also LOVE the classic red and white pairs.
My favorite way to wear my sneakers is with rolled up jeans, as mornings in Chicago can be a little chilly… while Mitch says they go with both jeans, shorts and work looks. If he's walking to work, he'll actually keep his Superga sneakers on until he arrives, throw 'em in his backpack for the school day, and then wear them on his walk home, too. Comfort is key in the city!
If you're interested in trying Superga out, you can find the brand on Zappos. The retailer offers incredibly fast and free shipping, a 365-day return policy, and a big range of Superga styles. Oh! And the customer service? Out of this world. Whenever I've needed to get in touch with the department, I've been incredibly impressed by the level of professionalism!
It goes without saying that this year's mornings are far better than last year's. ;) But what do you do to make your mornings a bit nicer? I'd love to hear, as Mitch and I are still developing a routine!