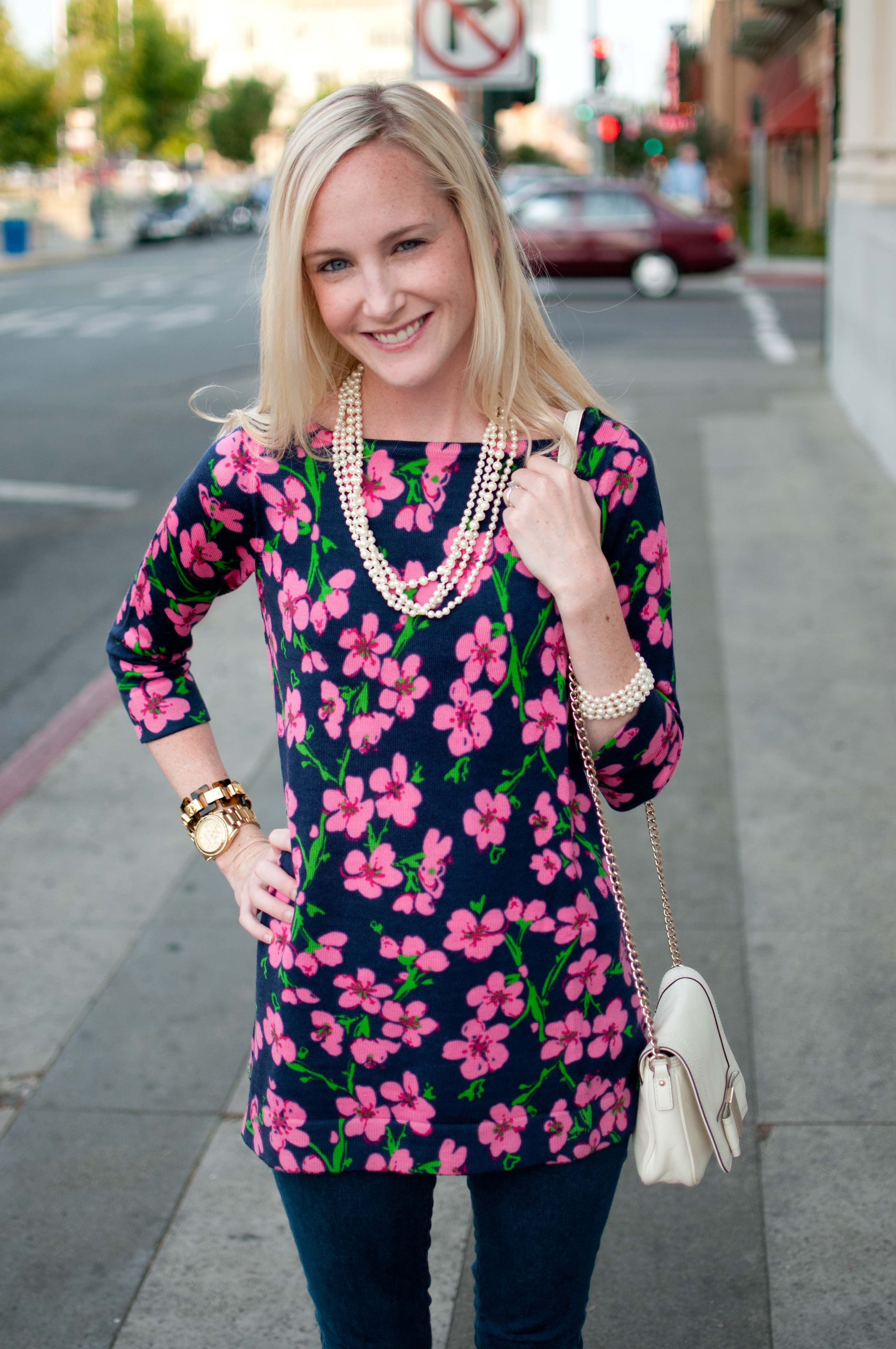 I cannot wait until Friday. After we pick up Mitch's suit from the tailor, we're headed down to the Jersey Shore to start the wedding festivities! My parents arrive Friday night, Mitch's parents arrive Saturday morning, his younger brother arrives Monday, his older brother and sister-in-law (and their adorable kiddos!) arrive Tuesday, and my brothers arrive on Thursday or Friday, depending on work schedules and med school labs. Huzzah! It's all happening.
Sweater: Lilly Pulitzer (Sold out), available on eBay! / Jeans: J Brand, similar here and here / Sandals: Jack Rogers, same in white here, but I also love the cork version (which I feel like I talk about ALL the time… sorry!), and the navy/white version (Swoon, swoon, swoon!) Actually, wait. New obsession: Nantucket gold version. (AH!) / Bag: Kate Spade, similar here and here / Watch: Michael Kors / Bracelets: J.Crew (Sold out), similar here, and  C.Wonder (On sale! I love this bracelet. Get it now before it's gone! The same bracelet is also available in the lighter tortoise version as well as the gold version. And don't forget the tortoise necklace version and the gold necklace version!) / Earrings: J.Crew, more affordable version here
Meanwhile, I'm in the city getting chores accomplished. Today I'm making schedules, putting together and ordering our guest book, and writing up a welcome letter for the guests' gift bags.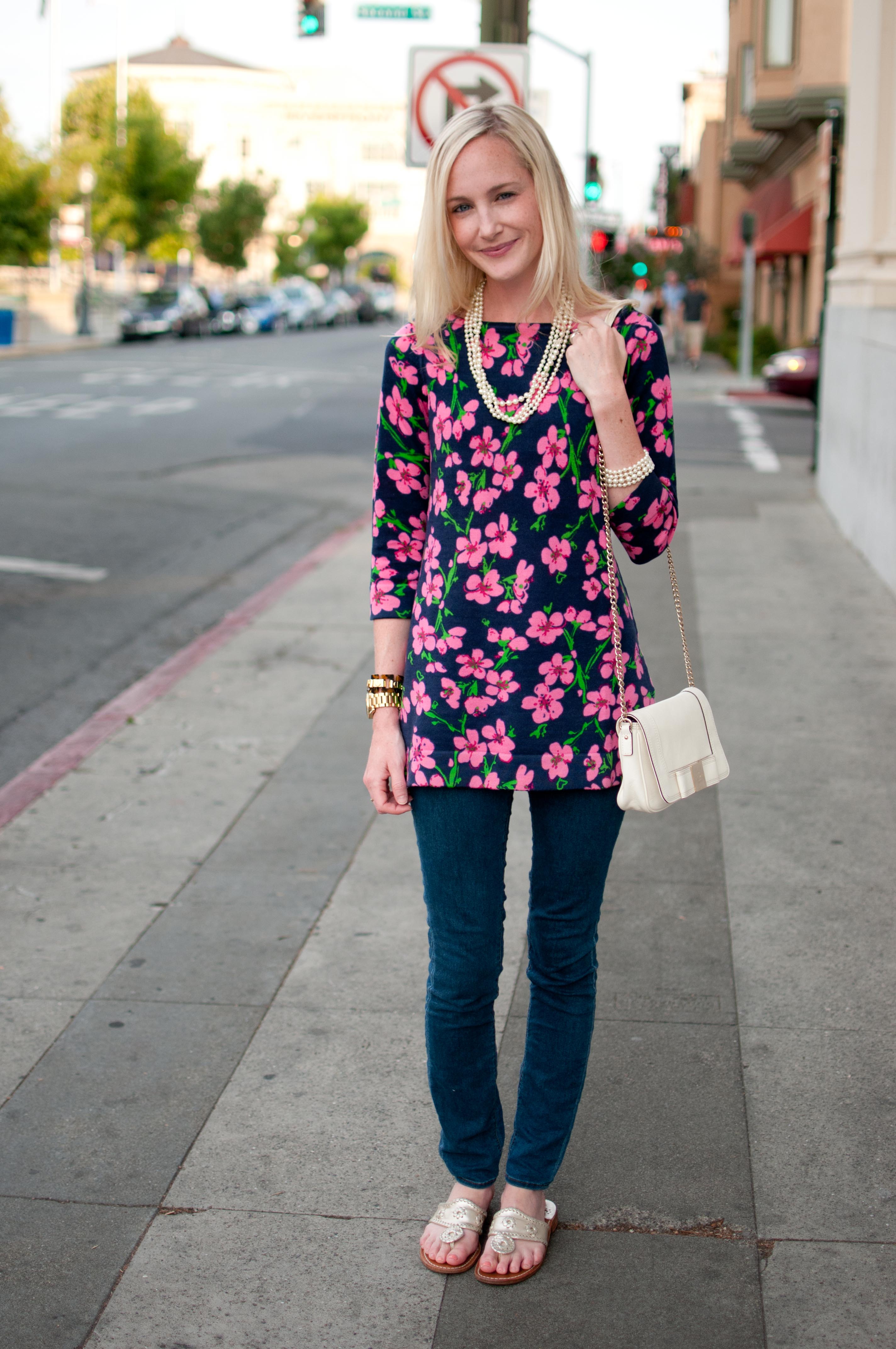 As far as the heat wave we're experiencing in New York City, nothing's changed. I actually sat today with a bag of frozen peas on my head to cool myself off. Ha. These photos were not taken in the Big Apple, as I'd definitely pass out wearing a sweater here at any point throughout the day or night. They were taken in downtown Napa, on Mom's birthday. Get ready for the cutest story ever.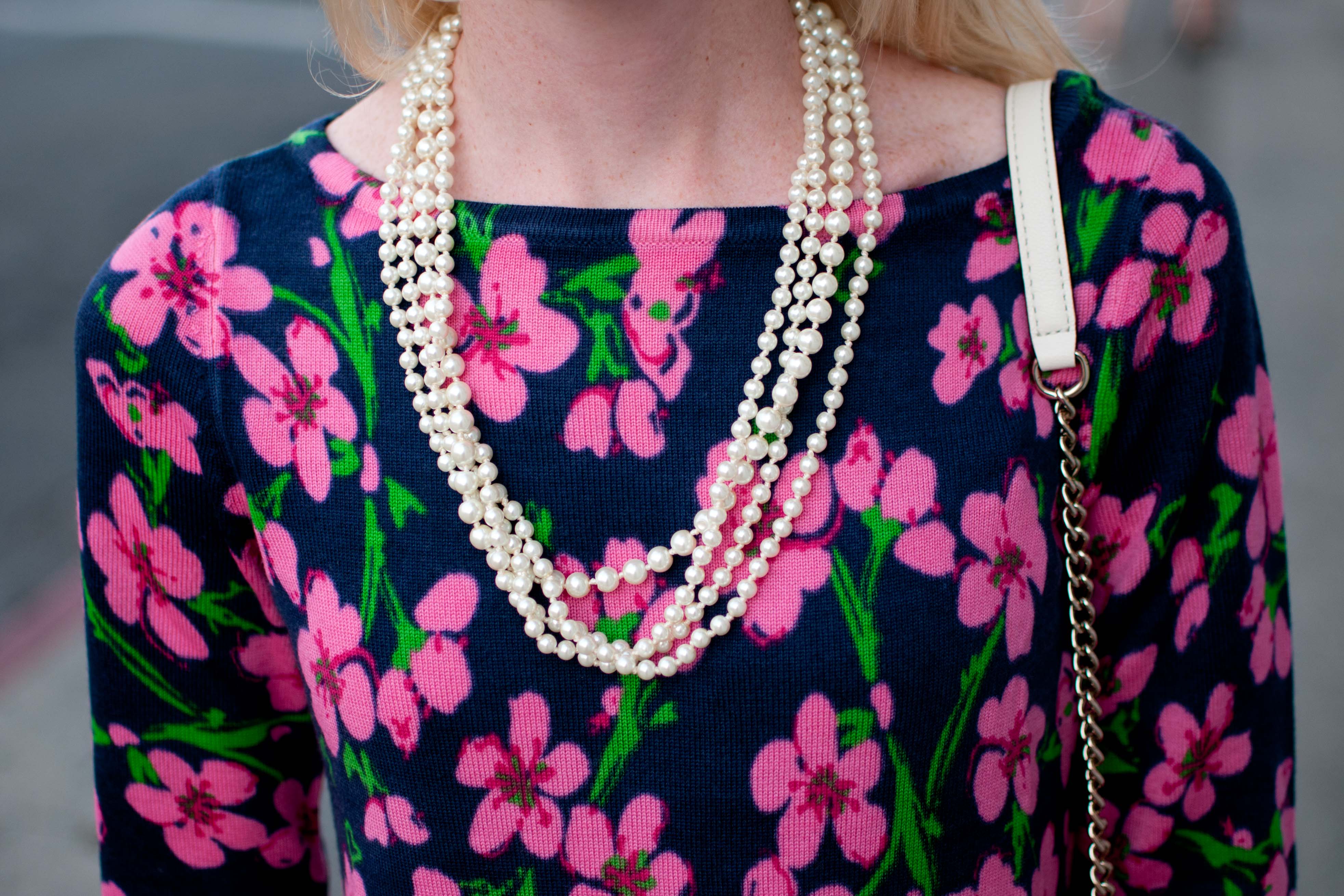 Ready? Great. So. Remember when Mitch and I went to go pick out our wedding rings in the Diamond District a few weeks ago? Well, I left out a small little detail. Good old Dad came along that night, and he picked out an ring for my mom, too. (Actually, he let me design most of it. Which was so fun.) The backstory is that a few years ago, Mom lost her engagement ring. Looking for a quick fix, she bought a cubic zirconium that looked pretty much exactly like her original. I guess it looked so good that everyone just kind of forgot about replacing the real one.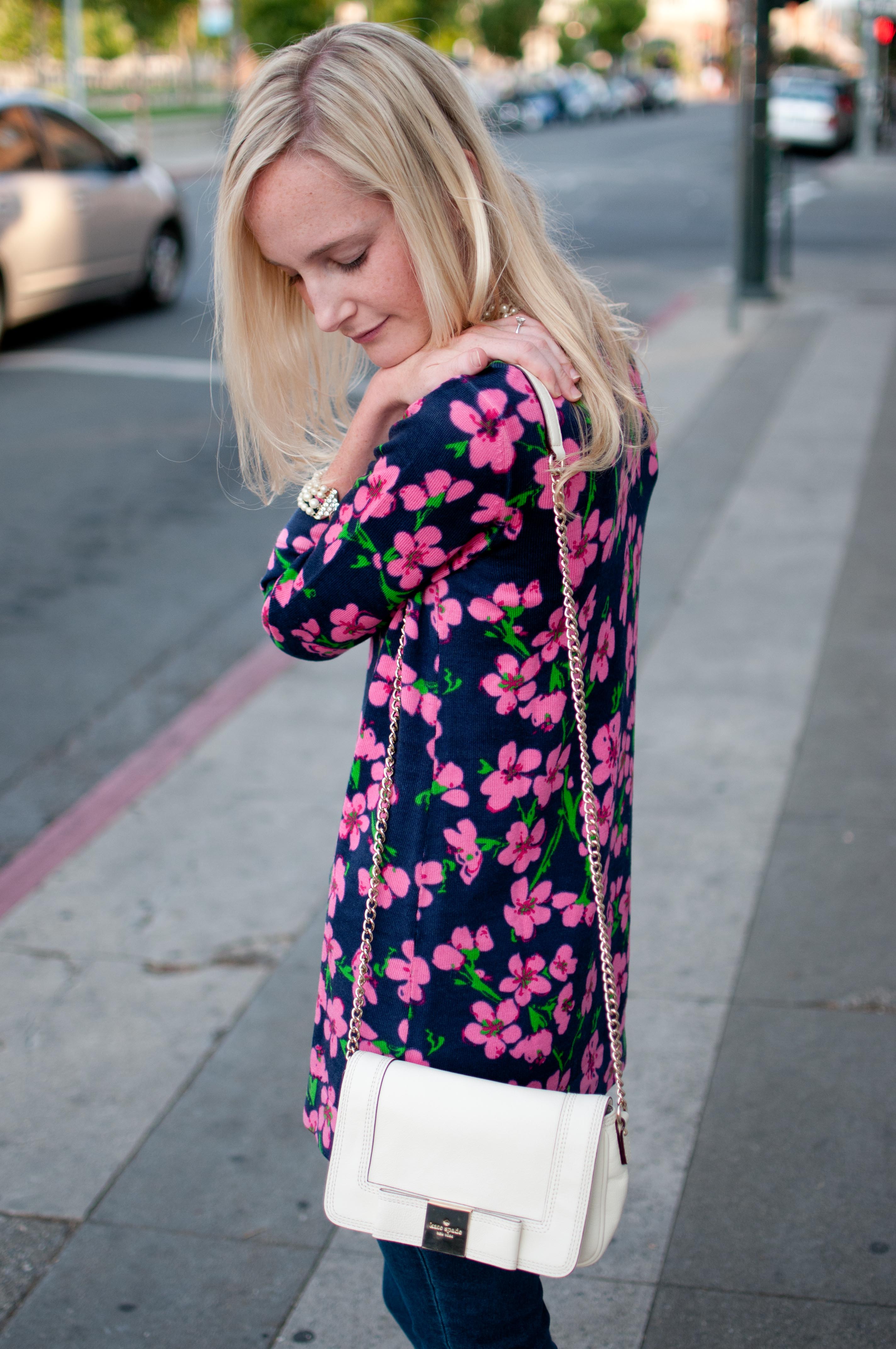 This year, my parents are celebrating their 30th anniversary, so my dad knew Napa would be the perfect place to give her the ring. While their anniversary is actually in late July, he wanted her to be able to wear the ring to the wedding. So he took her out to this beautiful restaurant in downtown Napa on her birthday and surprised her with the anniversary gift as well as her birthday gift–a gorgeous Kate Spade bag. (Also available in red.) Best husband ever? (Well, besides my husband-to-be! ;)) Mom started crying, they made friends with the people sitting next to them, and then they ran over to the pub that Mitch, Danny and I were having dinner at so we could all celebrate together. What a night! Can't believe I forgot to take a picture of the ring. But I have a feeling our awesome wedding photographer will get a shot of it next weekend!
Over and out, fashionistas! :) xoxo
Sweater: Lilly Pulitzer (Sold out), available on eBay! / Jeans: J Brand, similar here and here / Sandals: Jack Rogers, same in white here, but I also love the cork version (which I feel like I talk about ALL the time… sorry!), and the navy/white version (Swoon, swoon, swoon!) Actually, wait. New obsession: Nantucket gold version. (AH!) / Bag: Kate Spade, similar here and here / Watch: Michael Kors / Bracelets: J.Crew (Sold out), similar here, and  C.Wonder (On sale! I love this bracelet. Get it now before it's gone! The same bracelet is also available in the lighter tortoise version as well as the gold version. And don't forget the tortoise necklace version and the gold necklace version!) / Earrings: J.Crew, more affordable version here