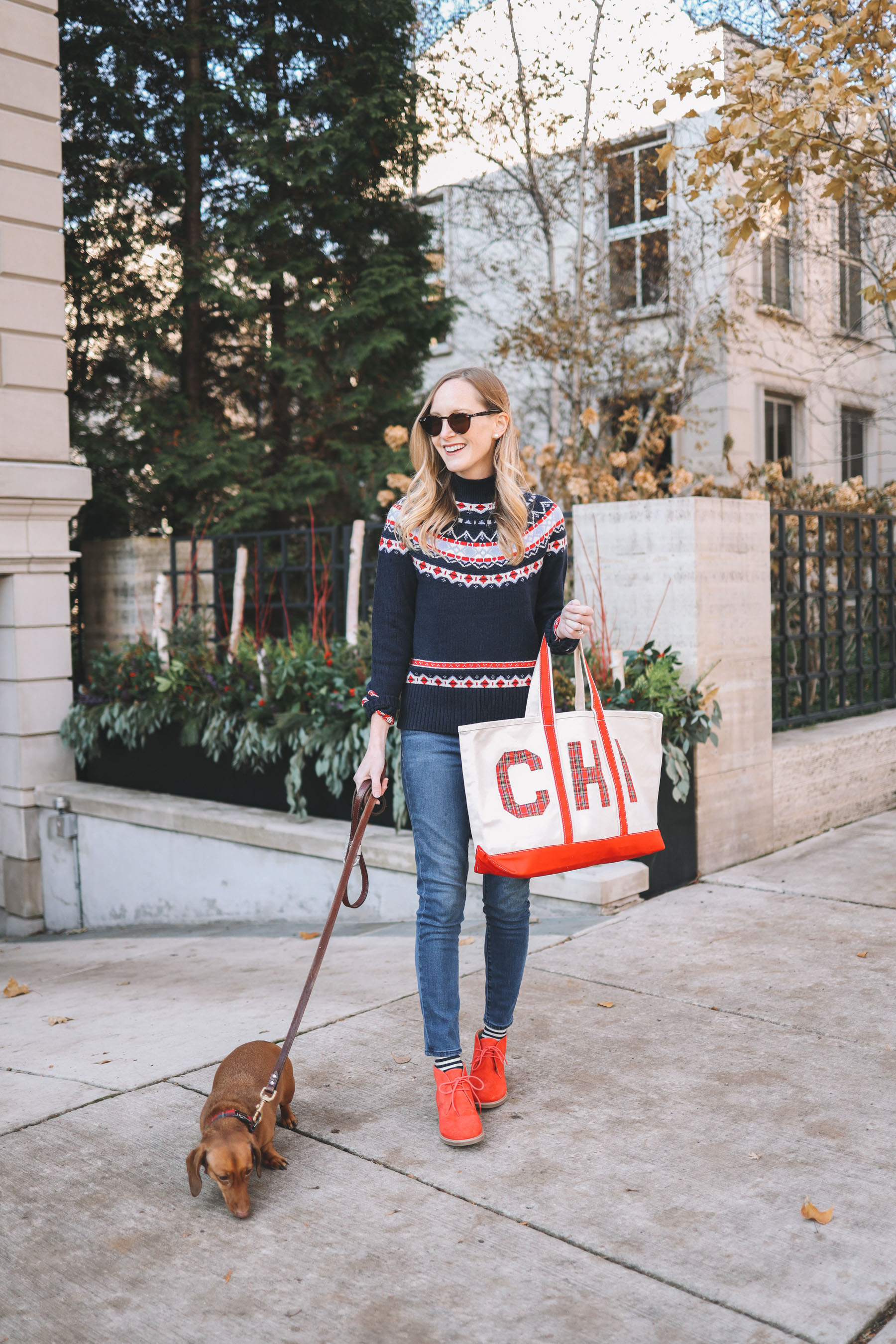 Hush Puppies Chukka Boots (I'm wearing "Cayenne Suede" here; I also own and love the leopard pair!)/ Crab & Cleek x WH Hostess Custom Chicago Tartan Tote (LOVE this one, too!) / Fair Isle Sweater (Also love this one!) / Skinny Jeans / Dachshund Socks / Sunglasses / Noodle's Tartan Bow Collar (Thanks, Sydney!)
This was such a fun project to shoot. Of course, I had to include my dog in these photos… who's far from being a puppy anymore and who's pretty much incapable of being "hush." 😂
But let's get back to it. These Bailey Chukka boots by Hush Puppies are so amazing that nearly all of my Chicago girlfriends own them! And have owned them for years! They've taken the city by storm, and here's why:
They come in 21 colors (!) and if you're so inclined, YOU CAN POUR COFFEE OR EVEN RED WINE ON THE SUEDE because it'll simply bead and fall right off. True insanity! The boots feature Hush Puppies' Worry-Free Suede, which also withstand snow and rain, making scuffs and stains a thing of the past.
They're only $109.95, but be on the lookout for some great sales coming up.
They're perfect for holiday looks, and make for great gifts, too!
From personal experience, I can say that owning these boots has reduced a fair amount of stress in my life. I'm a shoe girl, through and though… but these take the the stress out of wearing your favorite shoes when around your kids or clumsy husband. (Love you, Mitch. 😉)
If you're wondering about sizing, they run completely TTS. I normally wear a size 7.5, but I ordered a size 8 because I wanted to be able to pair them with boot socks… and, well, that didn't work out, haha. Back to the 7.5s that I already know and love! ;)
And if you're wondering about what size to purchase, my favorites are the leopard pair and the Chukka in Chestnut Suede. Adorable, right?!
xx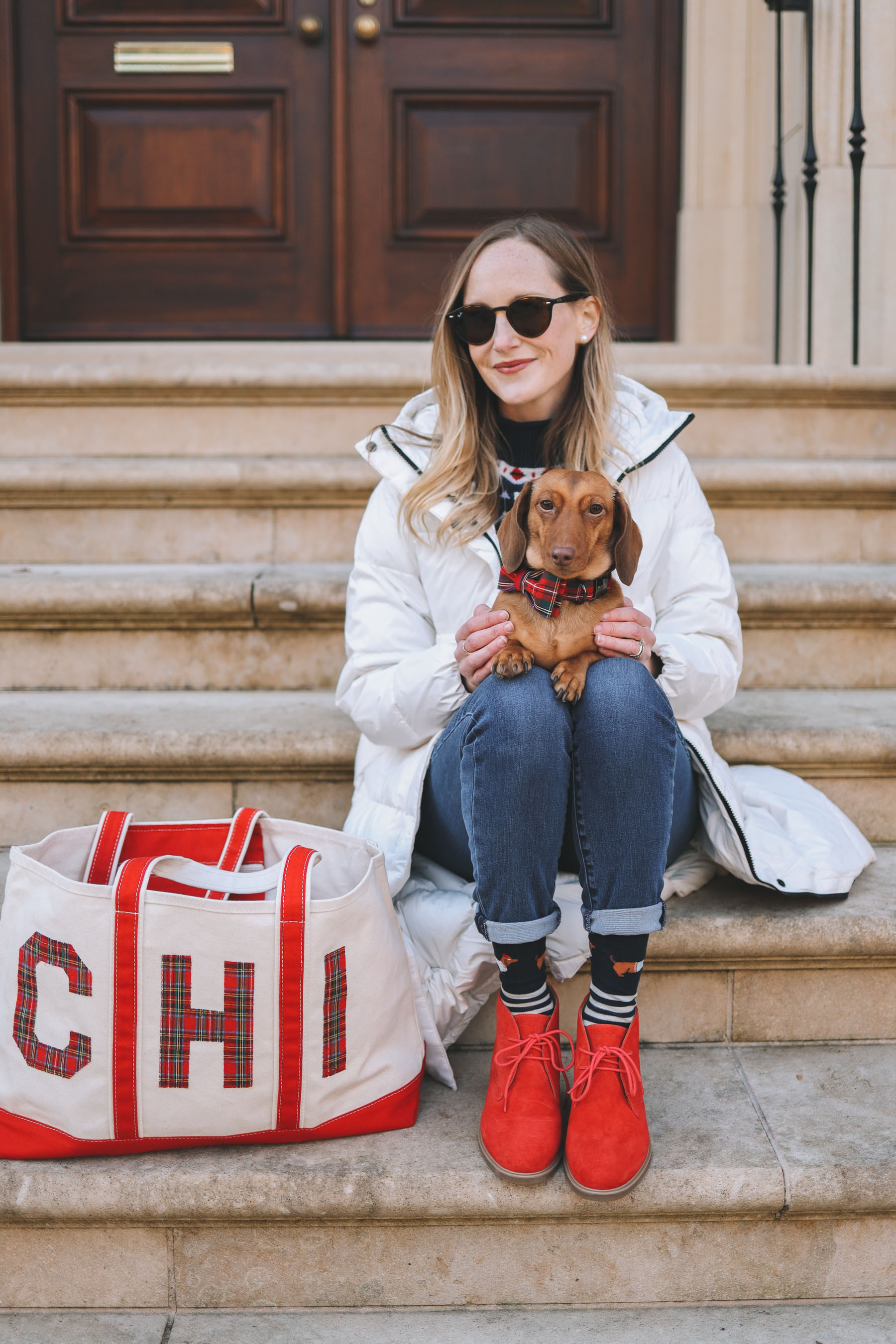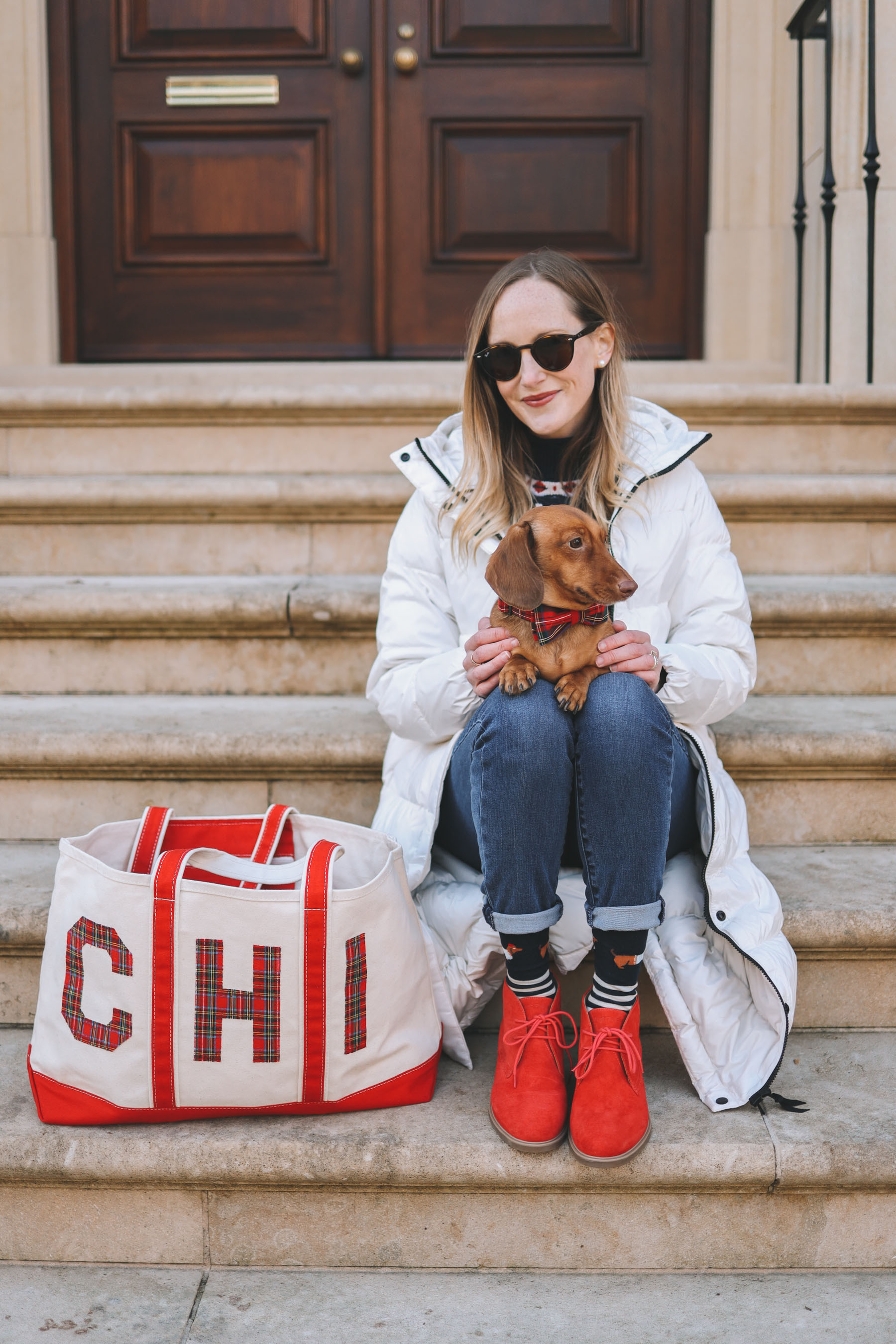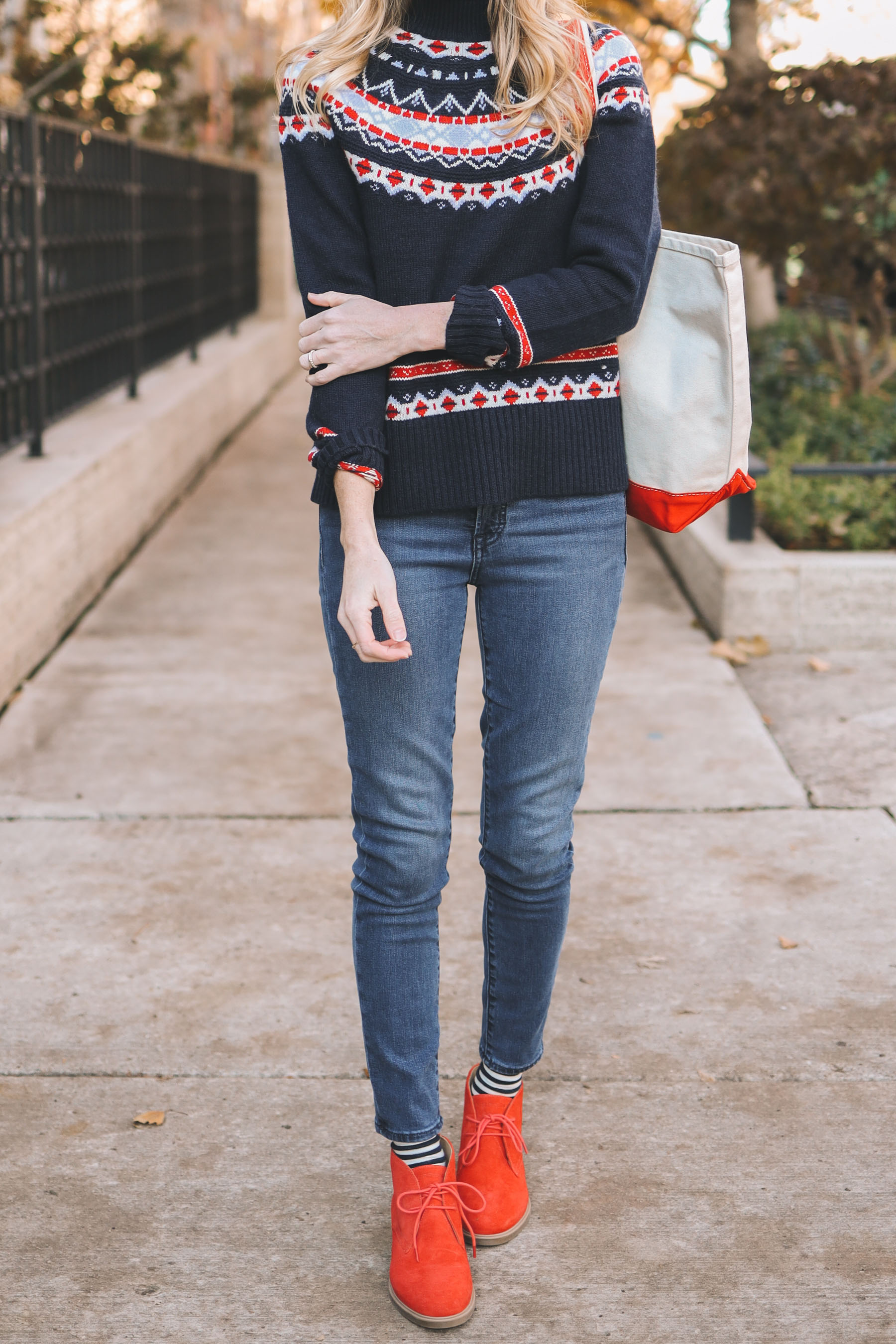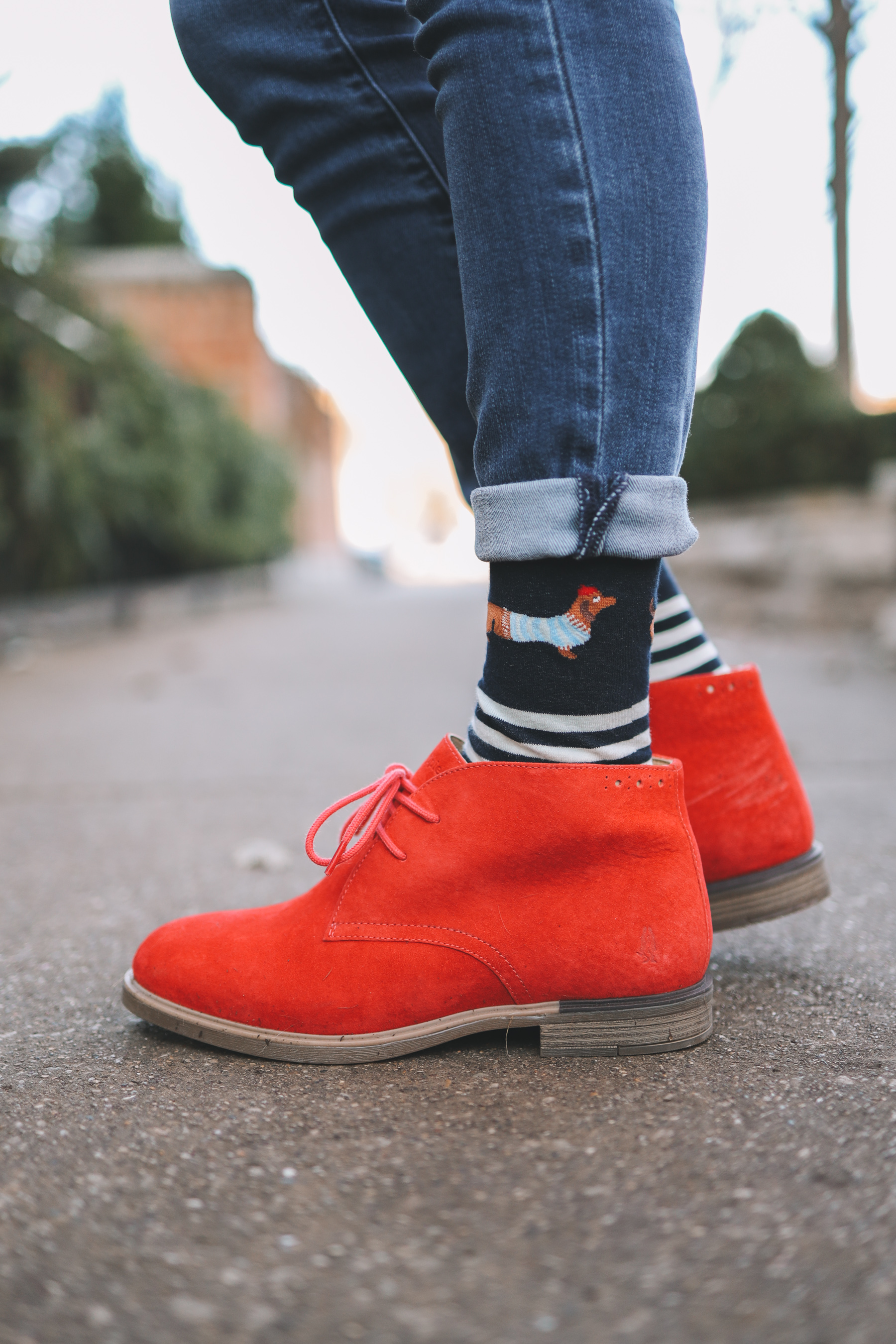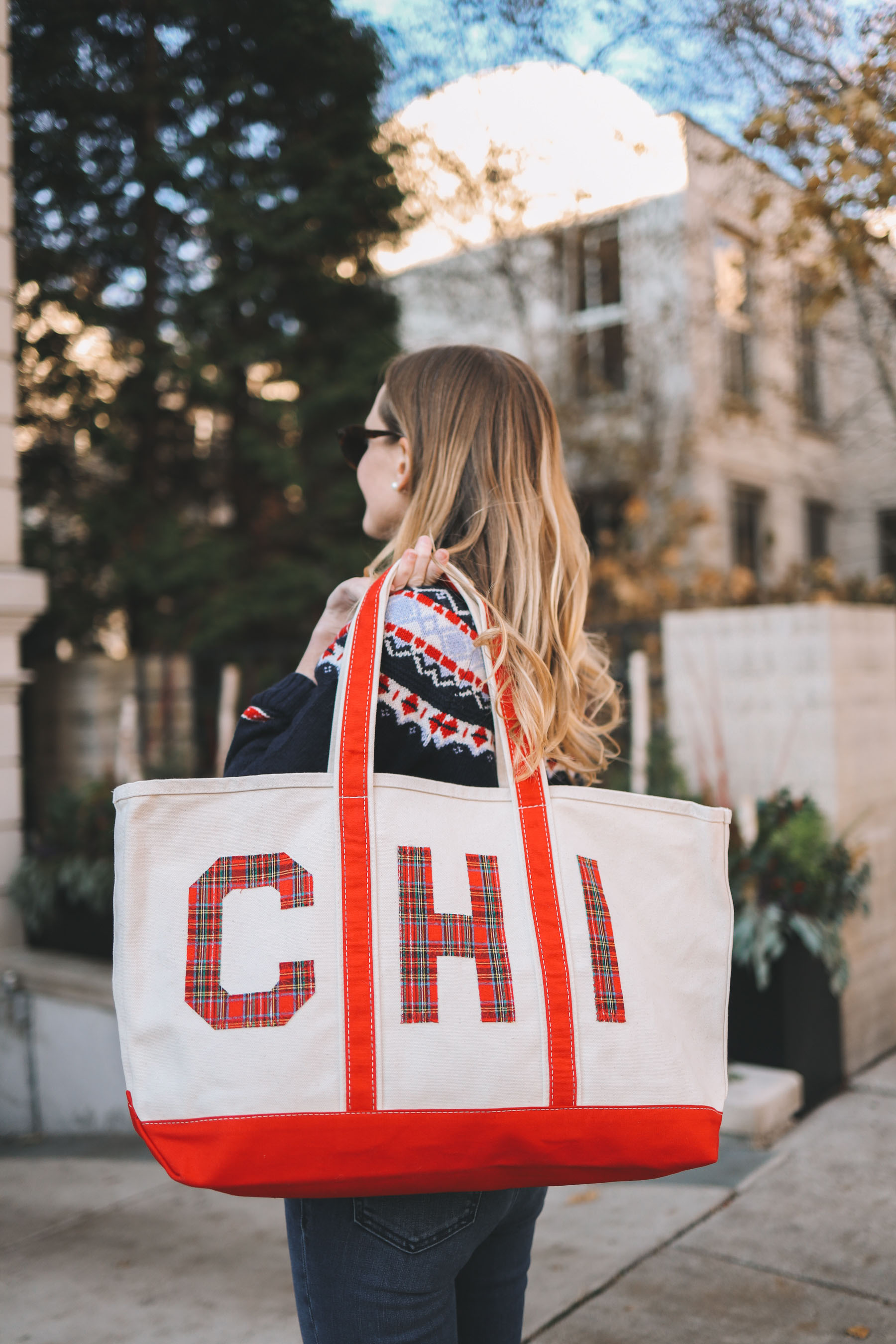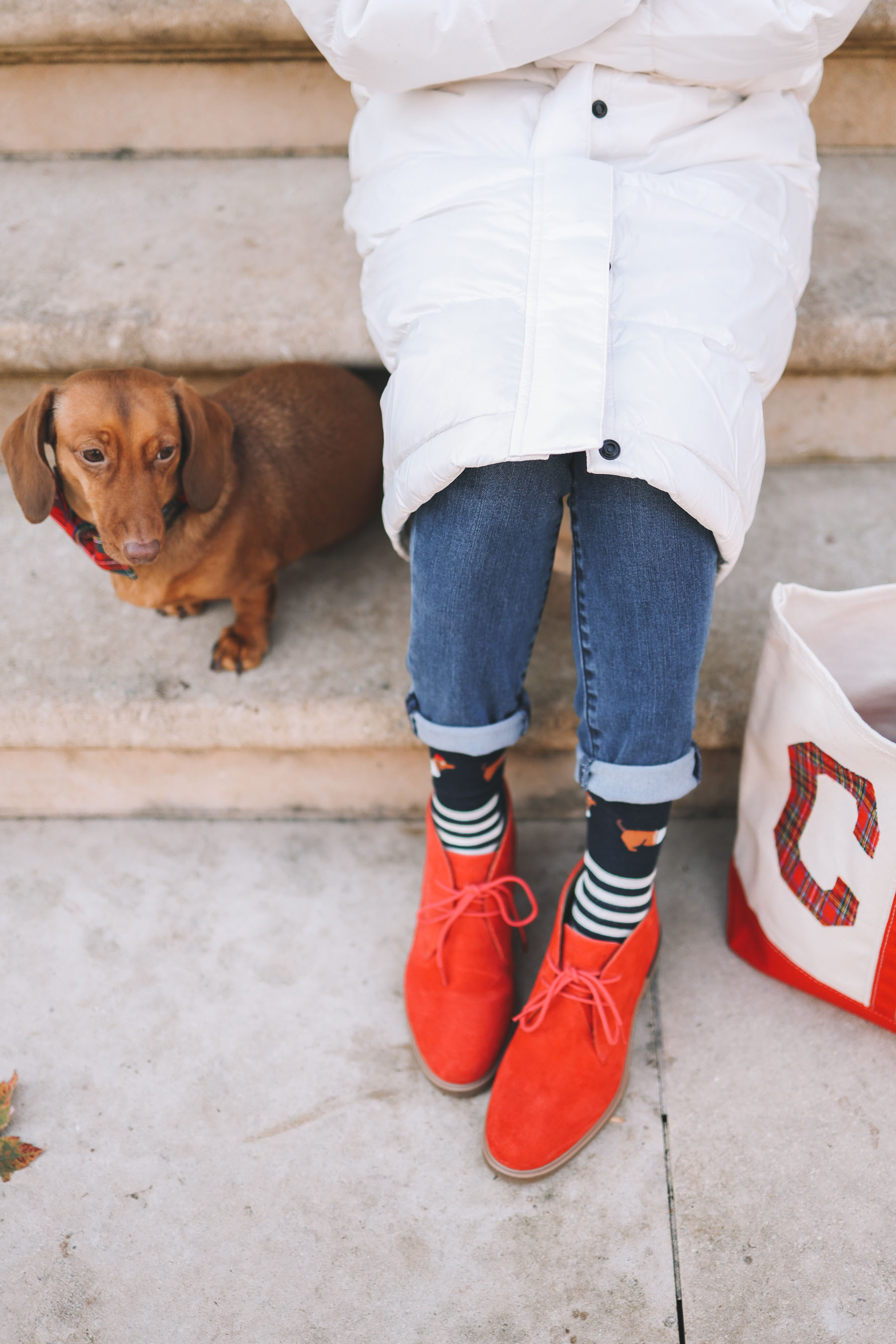 Shop the post:
HushPuppies Chukka Boots (I'm wearing "Cayenne Suede" here; I also own and love the leopard pair!)/ Crab & Cleek x WH Hostess Custom Chicago Tartan Tote (LOVE this one, too!) / Fair Isle Sweater (Also love this one!) / Skinny Jeans / Dachshund Socks / Sunglasses / Noodle's Tartan Bow Collar (Thanks, Sydney!)

This post is sponsored by Hush Puppies; all opinions are my own. As always, thank you so, so much for supporting the partnerships that keep Kelly in the City up and running!