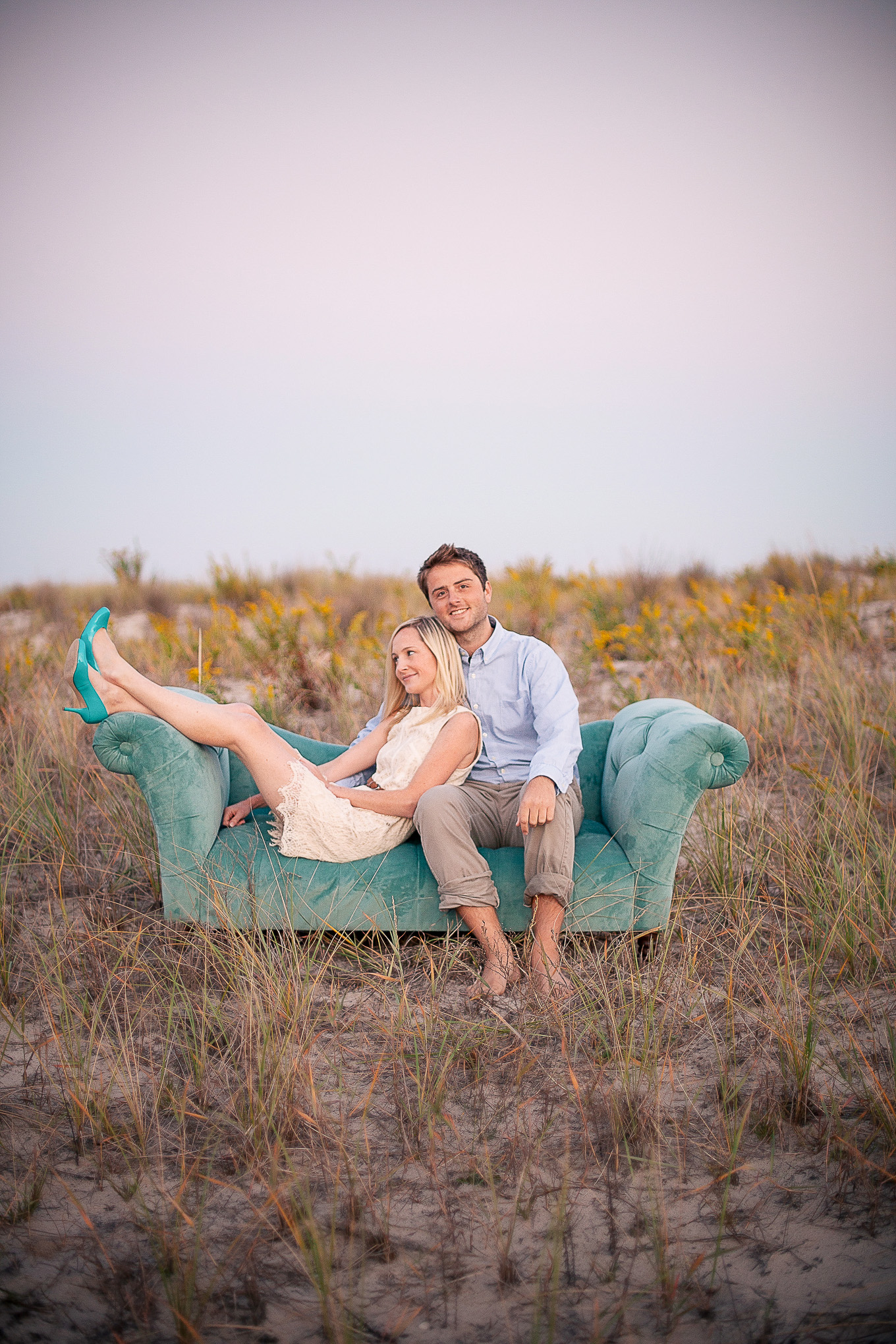 Photo courtesy of Hello Gorgeous Photography of Cape May, NJ
I have mixed feelings about Valentine's Day. On one hand, it's kind of stupid. It can sometimes feel like it's this big, silly thing designed to make people feel badly, and I hate that. On the other hand, it also serves as a reminder as to how many people we love. Whether they're family members, friends, or significant others, these people bring love and laughter and joy into our lives, and that's worth celebrating!
So maybe it's a matter of perspective. And perhaps it's time to change the conventional Valentine's Day. It isn't just about Mitch. (Although, Hubby, you da best.) It's also about my parents, my brothers, my grandparents, my in-laws, my brothers- and sister-in-law, my cousins, my aunts and uncles, my nieces and nephew, my high school friends, my college friends, my friends in New York, my friends in Chicago, you guys, and Noodle. It's about everyone, and it's about love and gratefulness.
That said, sending love to all those people can be a little overwhelming. Of course, love doesn't equal physical gifts, and phone calls, cards, text messages, e-mails, and hugs are just as good (if not better!) than material things. But sometimes sending something a little extra is nice, and it can make the day even more exciting. (Mostly for the gift-giver, but whatever, haha.) It does, however, take forever to find those perfect gifts, and they can be quite a drain on the wallet!
This year, to save time, I'm relying heavily on gift ideas found in the Valentine's Day Magazine on "The Good Stuff" by Coupons.com. (Click the above image to read it!) There are ideas for what to cook, do, make, watch, buy and craft–something for all those wonderful people in your life!
And to save money, I'm heading over to the Coupons.com Valentine's Day Deals. Some of my favorite retailers–like eBay, Ralph Lauren, Old Navy, Cheapoair, Lands' End, Lord & Taylor, Amazon, Saks Fifth Avenue and Eliza B–are having some major sales!
Finally, I'm entering the Coupons.com "Share the Love Valentine's Day Sweepstakes," which is running until February 28th. There are daily cash prizes of $100 for the winner, and an additional $100 for the winner's friend! (Wouldn't that help out?!)
Have you found any great deals for Valentine's Day gifts or activities this year?