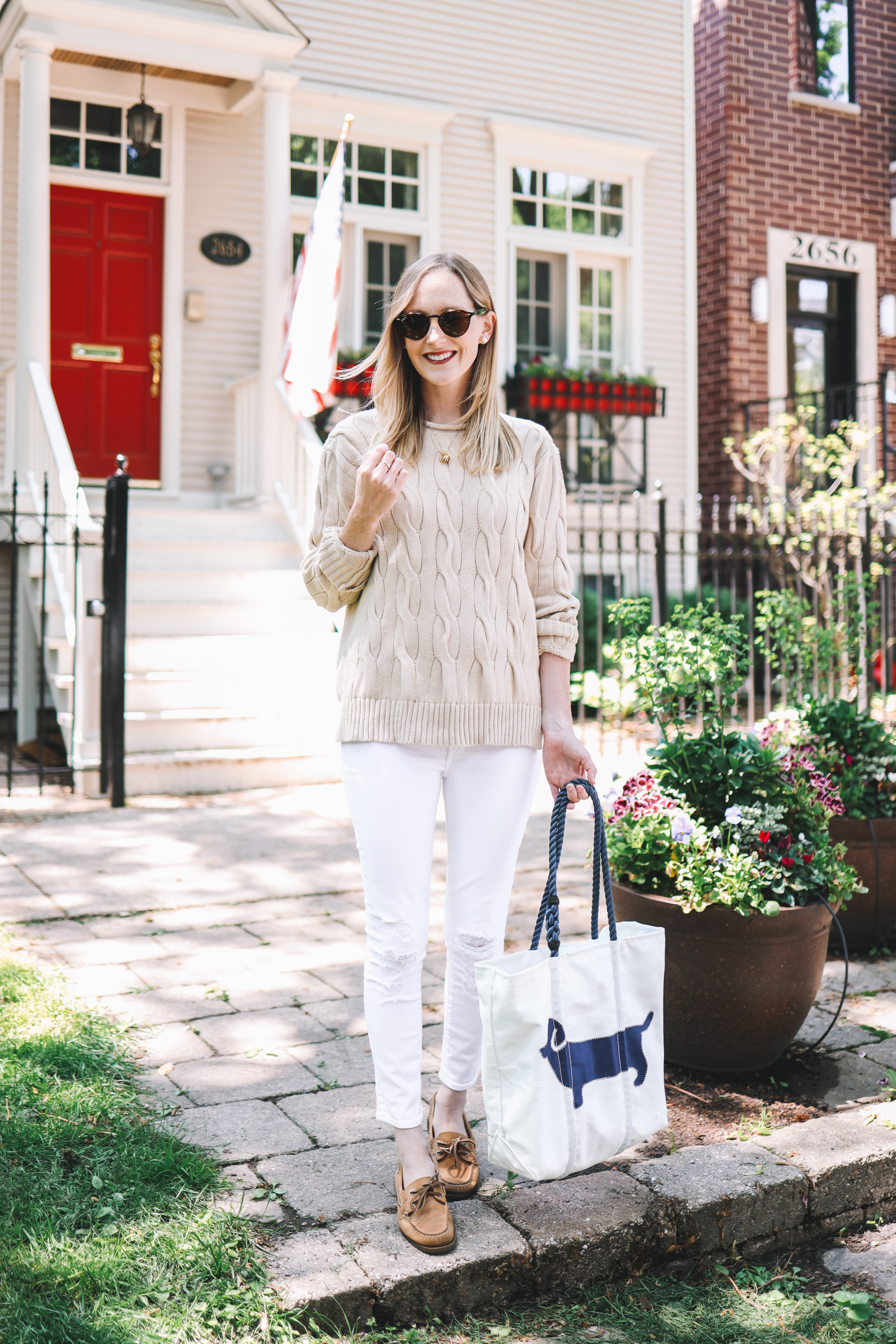 Sea Bags x Kelly in the City Noodle Dachshund Tote Bag / Ralph Lauren Boxy Cable Knit Sweater (Size up! I'm wearing a medium here and it's perfect. It's available on Amazon in different colors, too. I also love this one, this one, this one, this one and this one. J.Crew's cashmere version is another fave!) / Sperry Topsiders / Maternity Jeans (But this is my favorite pair of non-maternity distressed white jeans at the moment! Looking for something more classic? Try this pair or this pair. I own both and love 'em!) / Stamped Initial Necklace / Ray-Ban Sunglasses
Some randomness for you today:
We go every year, but this was definitely our best experience yet. We loved wandering up and down the streets and popping into a few of the art stands–though it was difficult with a double stroller in tow 😜–and the food was phenomenal. It's going on tomorrow, too, so if you swing by, I'd highly recommend trying Bocci's sandwiches. Also, if you have children, check out the kids' corner off Wisconsin. So many great activities! Emma attended a science "class" and did a ton of arts & crafts. She loved it!
My roommate and best friend from college, Beth, came to visit on Thursday.
It was unbelievably fun. She lives in Connecticut, not far from Fairfield University, where we went together–and we simply don't see each other enough. We laughed so much, and it was just like old times. Mitch and I talked and we're making a point of getting to Connecticut this year to see my Fairfield friends, and I'm beyond excited about it!
Anyway, I'm off to have a glass of wine with Mitch on the deck before bed. :) Hope you guys have a wonderful rest of your weekend!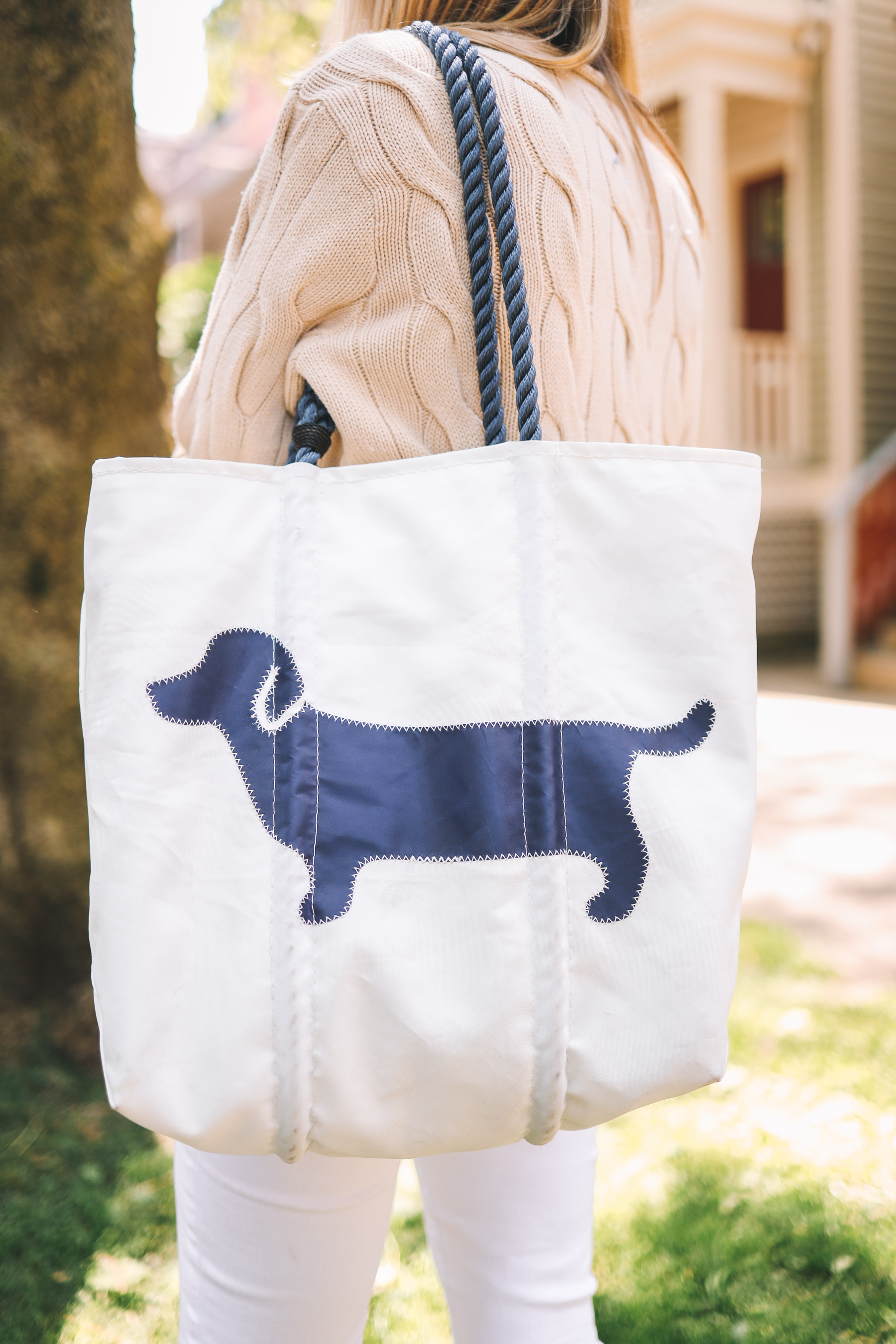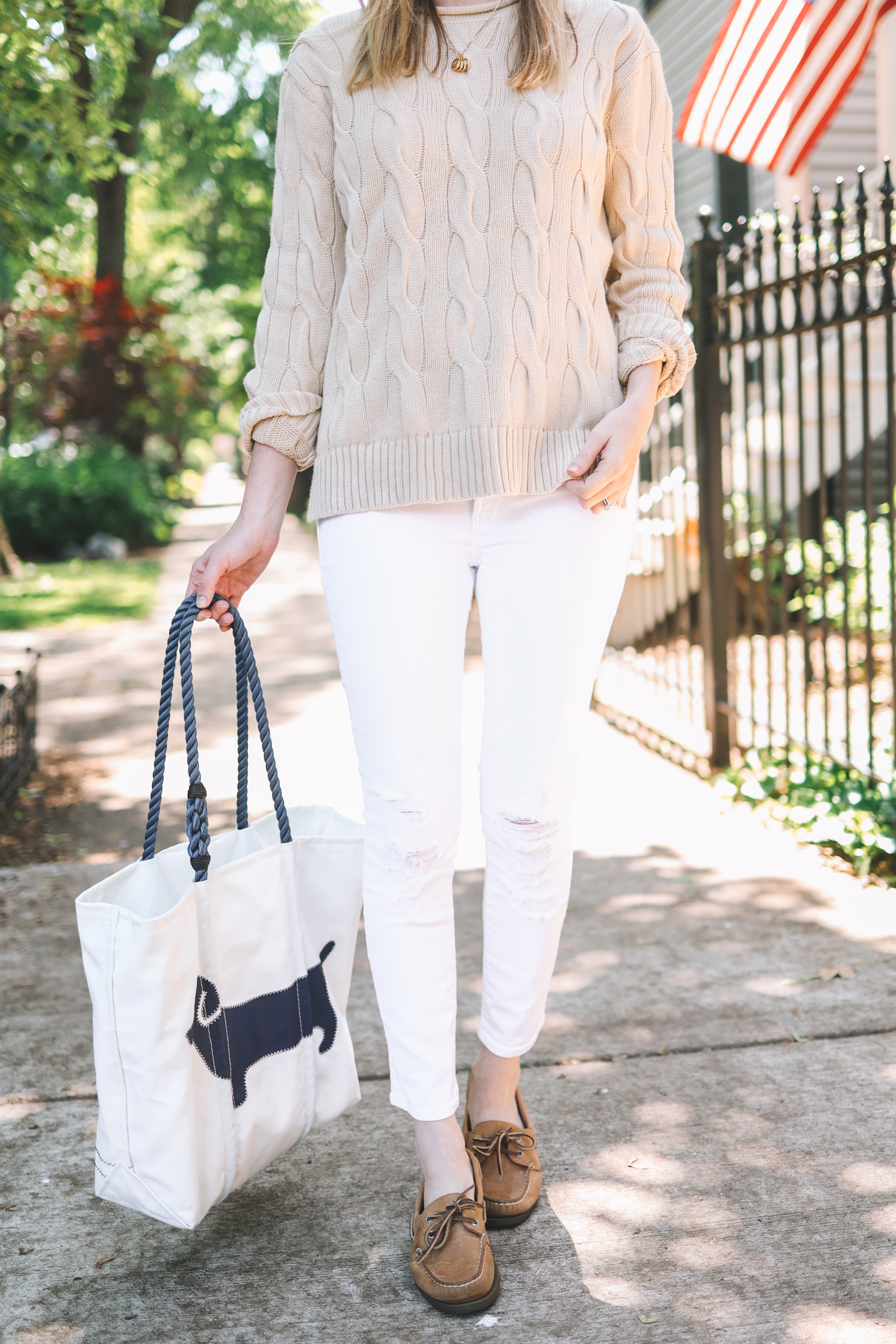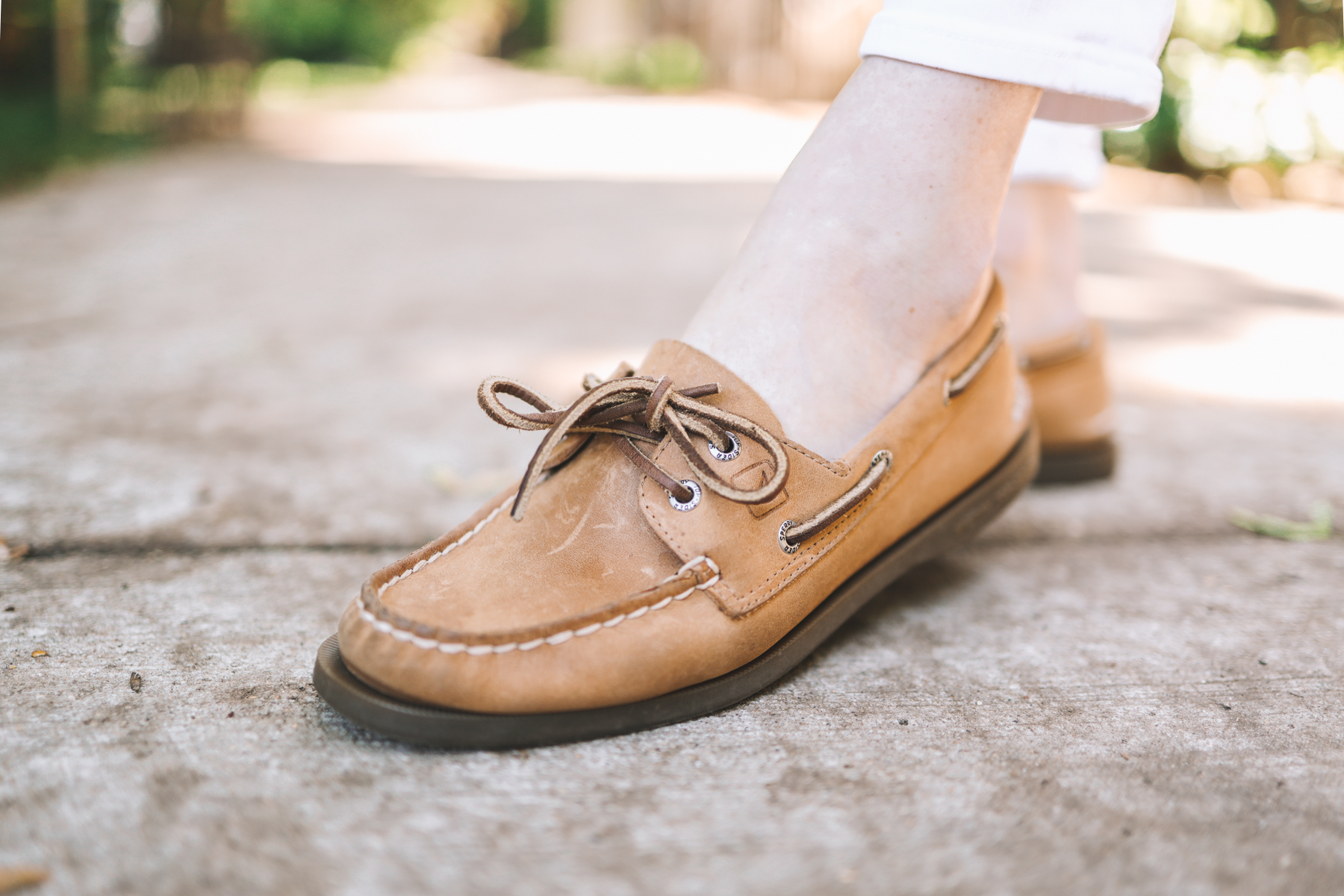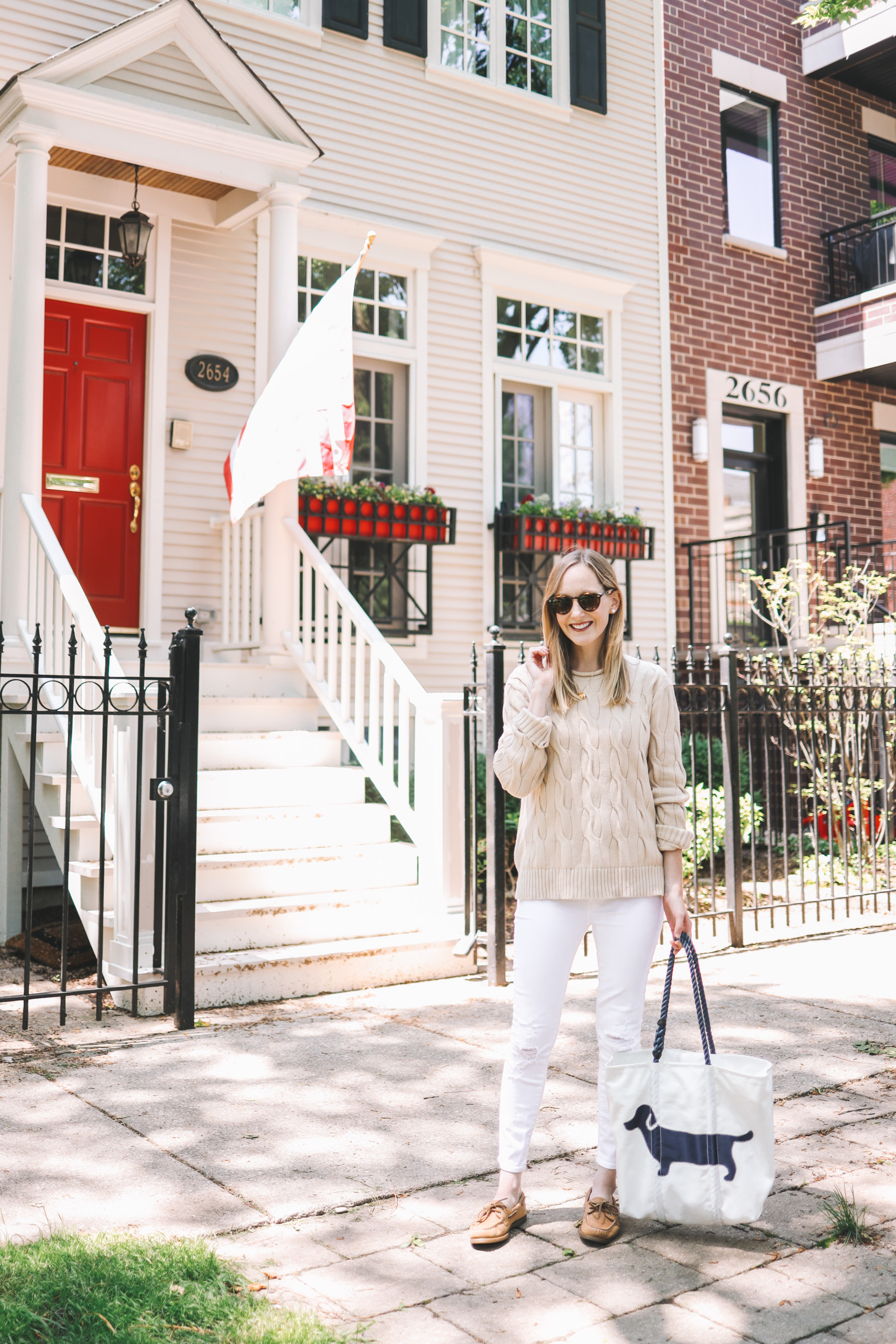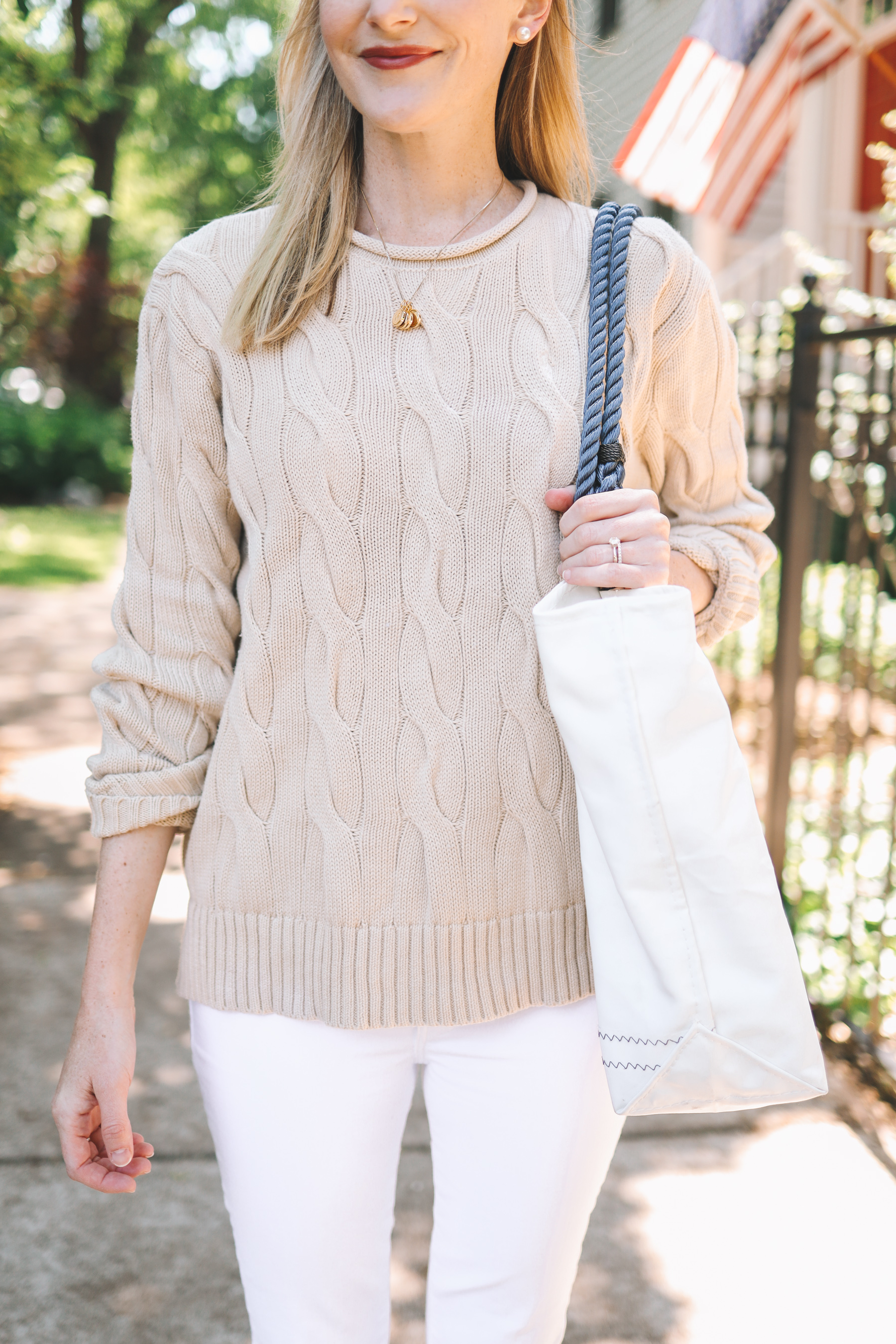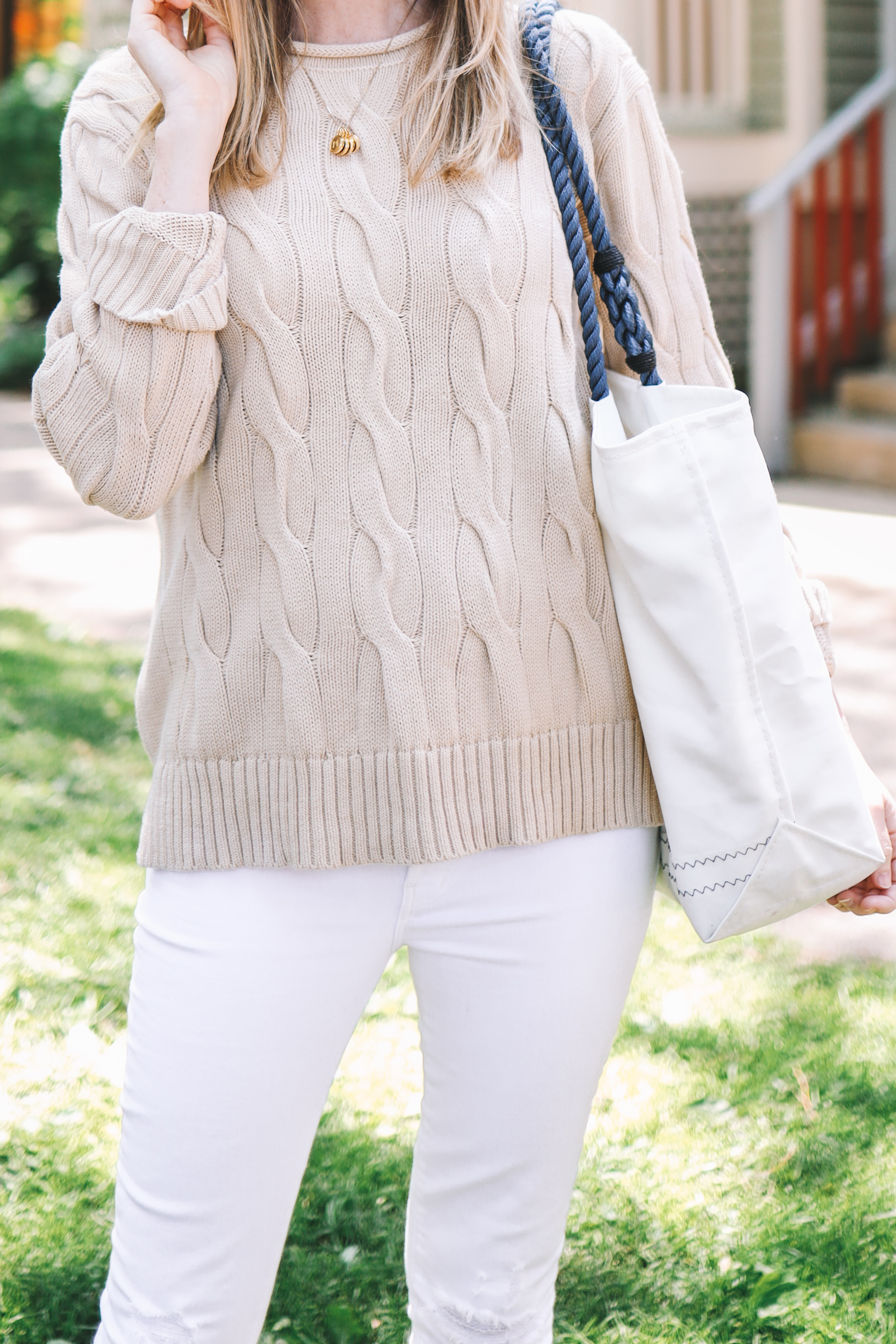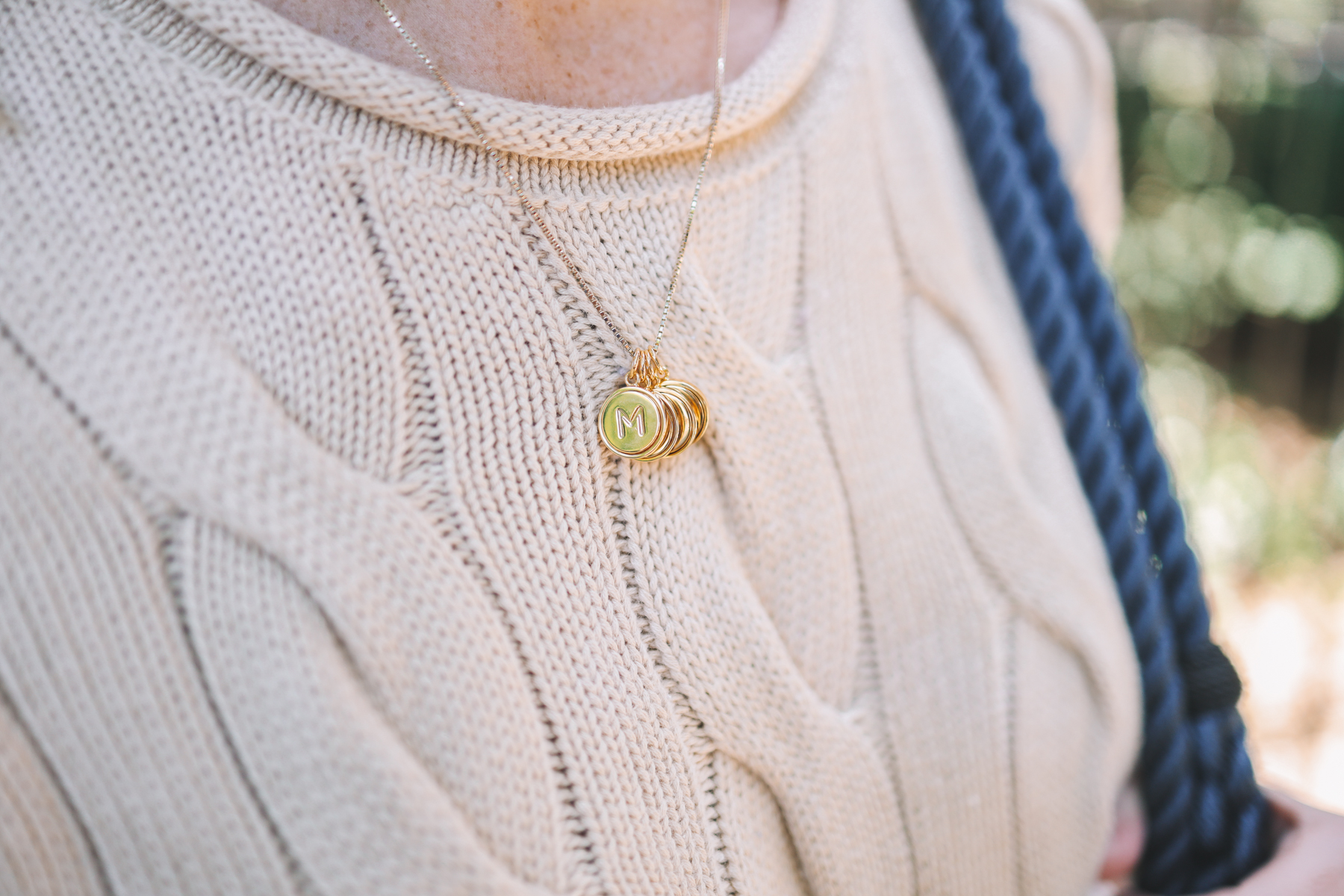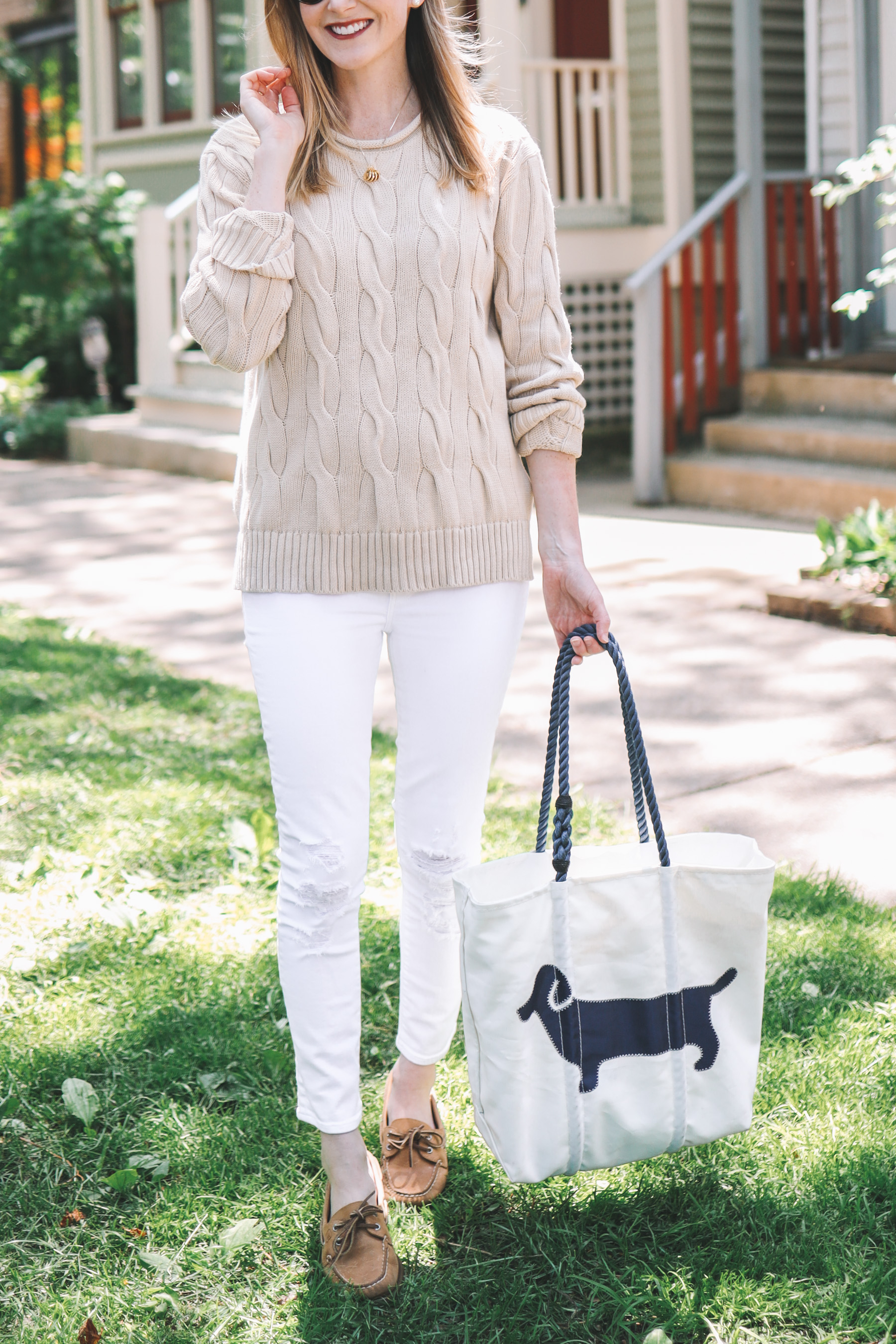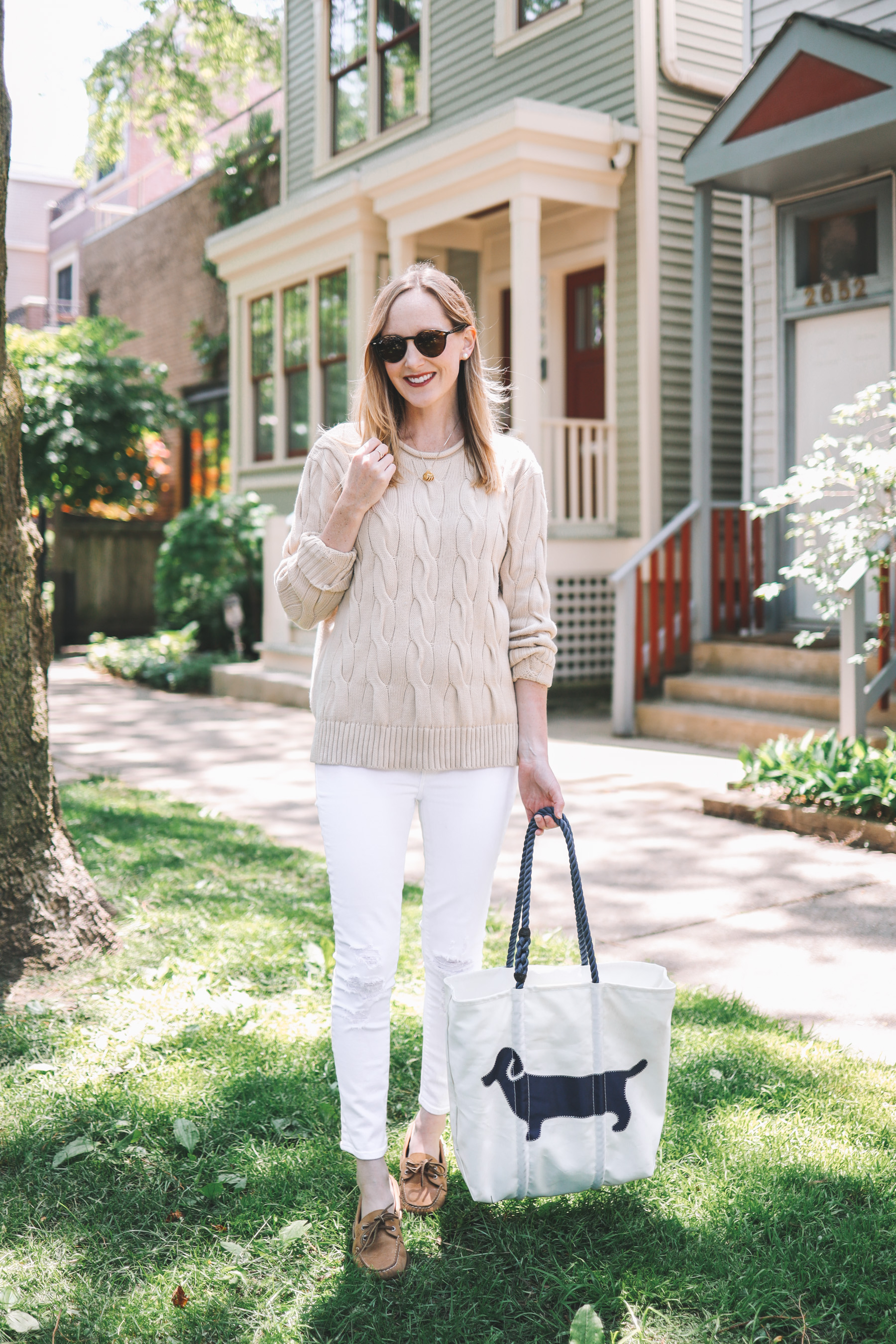 Shop the post:
Sea Bags x Kelly in the City Noodle Dachshund Tote Bag / Ralph Lauren Boxy Cable Knit Sweater (Size up! I'm wearing a medium here and it's perfect. It's available on Amazon in different colors, too. I also love this one, this one, this one, this one and this one. J.Crew's cashmere version is another fave!) / Sperry Topsiders / Maternity Jeans (But this is my favorite pair of non-maternity distressed white jeans at the moment! Looking for something more classic? Try this pair or this pair. I own both and love 'em!) / Stamped Initial Necklace / Ray-Ban Sunglasses