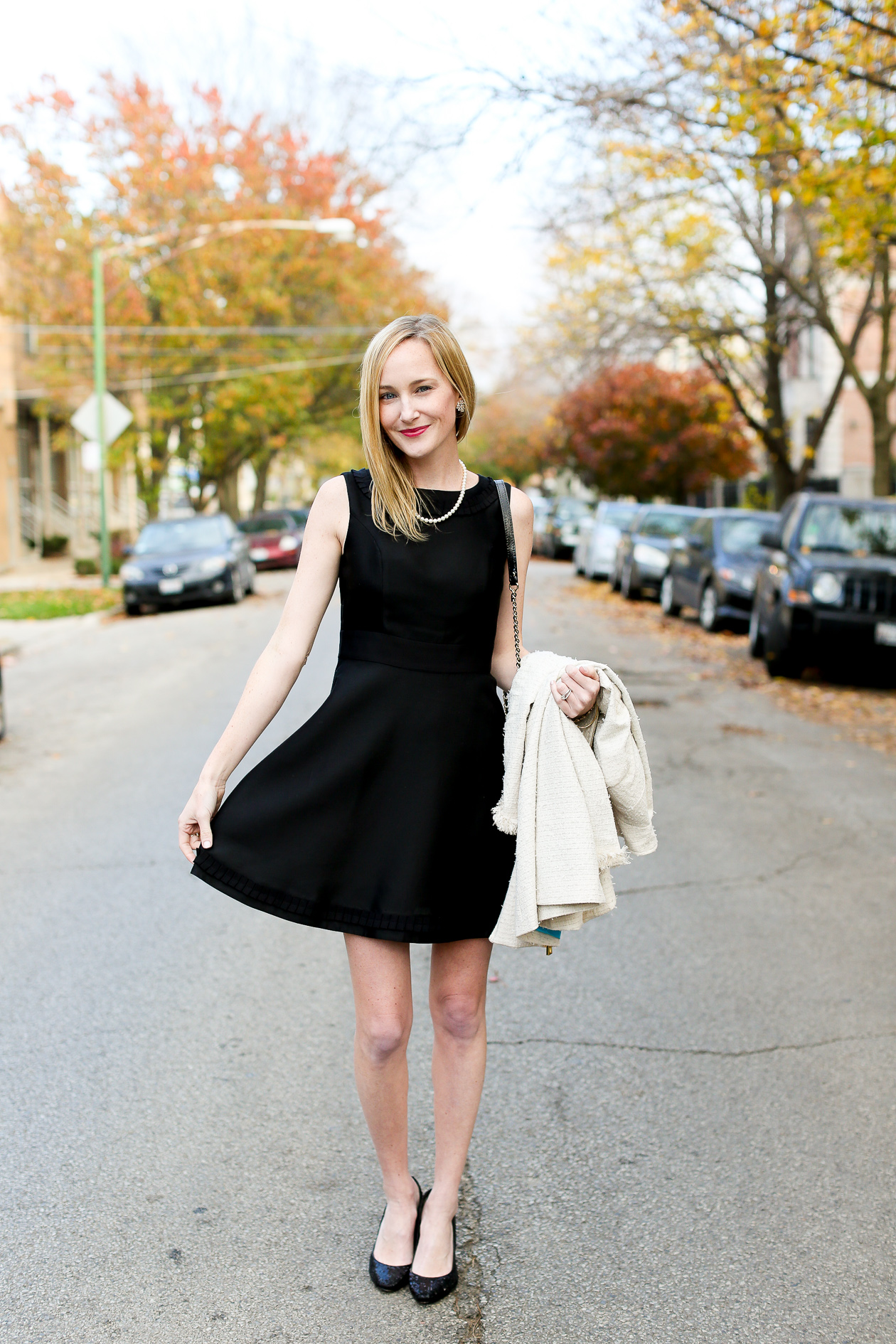 Sail to Sable Dress and Coat (Also in navy!) c/o — Use code "KELLYINTHECITY" to take 25 percent off your full-priced STS purchase! / The Pearl Source Necklace c/o / Ralph Lauren Pumps (Old, similar here, here, here and here) / Kate Spade Bag (Old, similar here, here, here and here) / Moon and Lola Earrings c/o / Monogrammed Bangle (Old, but I love this one and this one!)
Am I the only one who can't get it through her head that Thanksgiving is NOT next week? I've been rushing around like a mad woman these past few days, constantly under the assumption that I'm leaving town on Friday.
Nope. Not at all.
In fact, my brother, Danny, is coming on Friday to spend the weekend with us. Eee! The guy is hysterical. I'm ready for a whole lot of a wine and a whole lot of laughing. ;)
Anyway, I guess my date mixup is due to my excitement over the upcoming holiday season. I mean, it's going to be a great one. (Perhaps the best yet?! Save for the one Christmas I found Go-Go My Walkin' Pup under the tree.)
Mitch's last day of school is December 19th, so we're going to make it to the East Coast in time for the huge Christmas party out on Long Island for my dad's side of the family. Which I'm ridiculously excited about, as I love my cousins to pieces and definitely don't get to see them as often as I like! And we'll probably be able to make it into the city for a few days, too.
Every year, my aunt, uncle and cousins spend Thanksgiving at their house on Nantucket, and my immediate family spends it in Pennsylvania or on Long Island. This year, though, the stars aligned and we'll all be together at my parents' home for Turkey Day. I'm so pumped. And this is what I'll be wearing! (Also what I wore to an event a couple of days ago, haha. I can never resist with Sail to Sable!)
Christmases are always spent together–all 16 of us–under one roof in Vermont. It's honestly the highlight of my year. (While I clearly needed help on the video-making front in my younger years, this video from 2010 and this one from forever ago kind of depict how much fun it is.) But this year, we weren't sure whether we'd be able to make it happen, as my other brother, Patrick, is in his second year of residency and doesn't usually get big holidays off.
But he did. So we're going.
And then we're off to my in-laws' lake house for a week! We'll be reenacting Christmas (as always) with the whole family, and celebrating New Year's with close family friends. There will be cooking, fires, games and other activities–and I can't wait. :)
Sigh. Happiness.
Okay. Sorry for telling you ALL my family plans just now, haha.
In other news:
I'm giving away this gorgeous pearl necklace from The Pearl Source on the blog this weekend! It's made of top-quality hand-picked freshwater pearls, and it features the highest grade of luster. And you can tell. This is my first real (short) pearl necklace, and I'm astounded by the quality! I find myself reaching for it constantly, even when I'm sporting casual looks. Don't you just love how pearls have the ability to dress up any outfit?  (Am I right, Jess Keys?)
I'm in love with Sail to Sable's new collection. My favorite coat from last year is back in black and cream, and I can't get enough of the new Thompson Coat, which I'm wearing in this post. (Also available in navy.) Sail to Sable coats are great transitional pieces, as they aren't too heavy for the warmer days yet offer just the right amount of cozy for the chillier ones. They also have a bit of sparkle to 'em, perfect for the holidays! (Sizing: Go down one size. I typically wear a size 0/XS in outerwear, and always wear a size XXS in STS outerwear.) As for the dresses, oh my goodness. (My fave!) I also adore this navy sweater dress, which I wore in this recent post, and this navy frock. (Sizing: Dresses run TTS.)
Use code "KELLYINTHECITY" to take 25 percent off your full-priced STS purchase!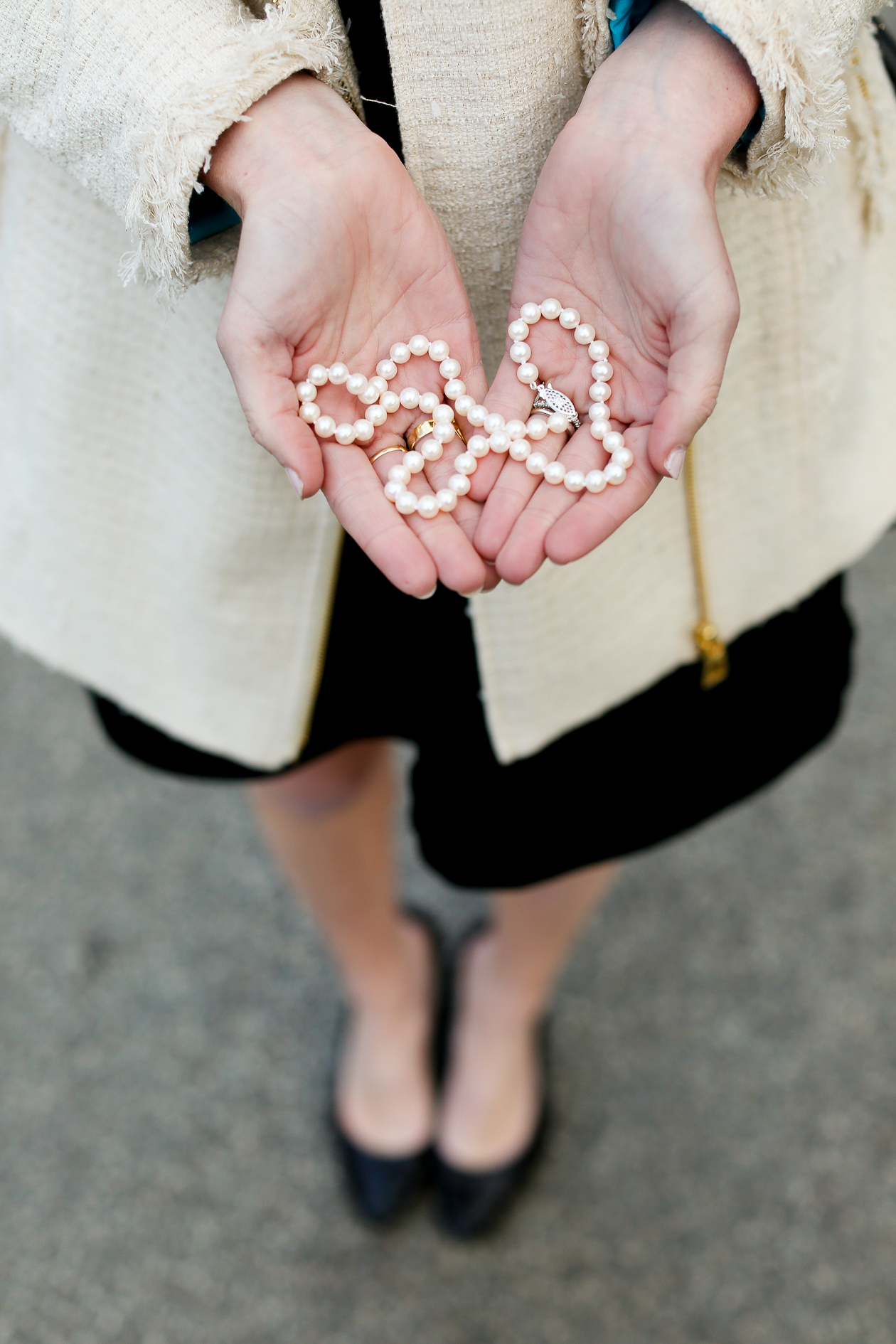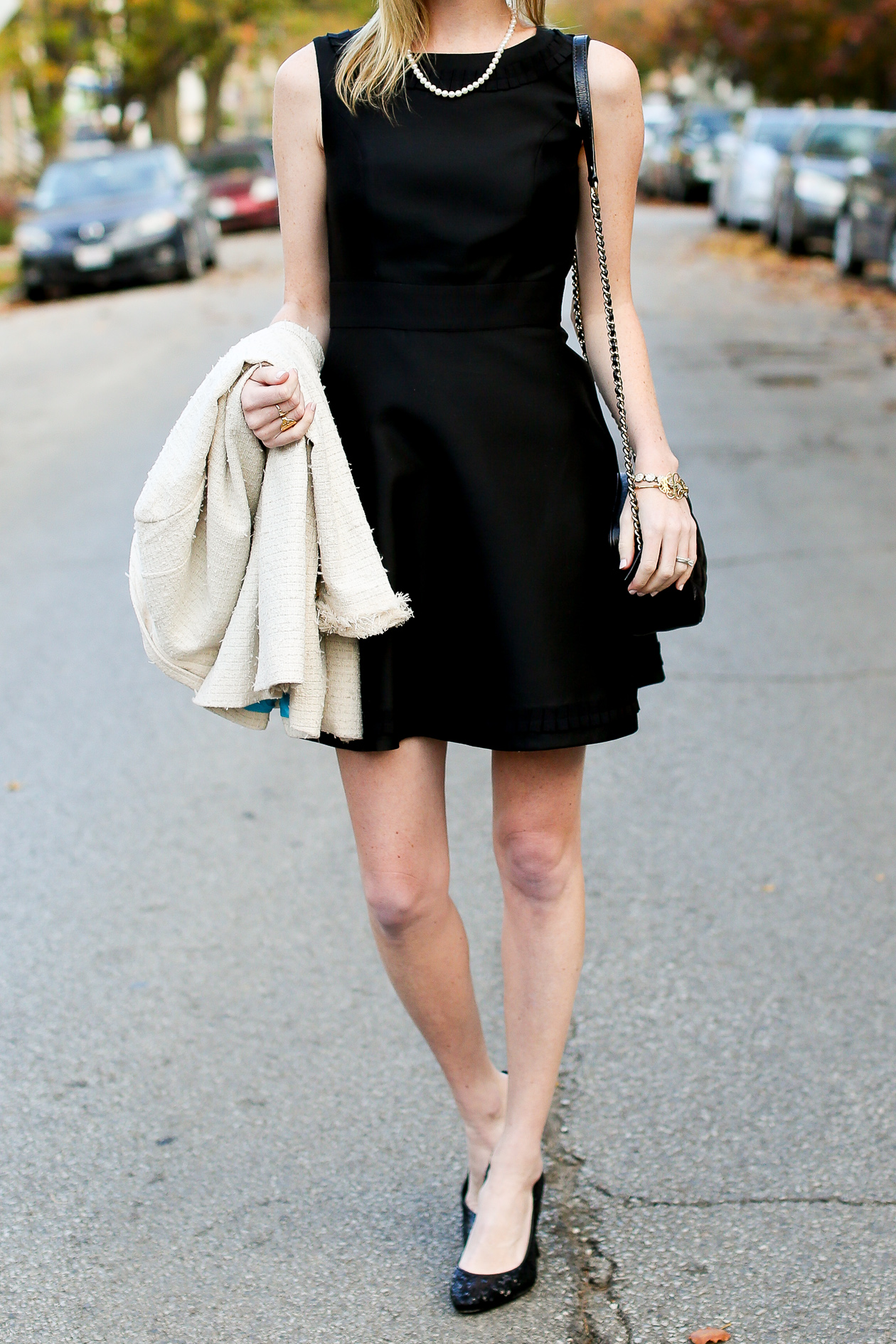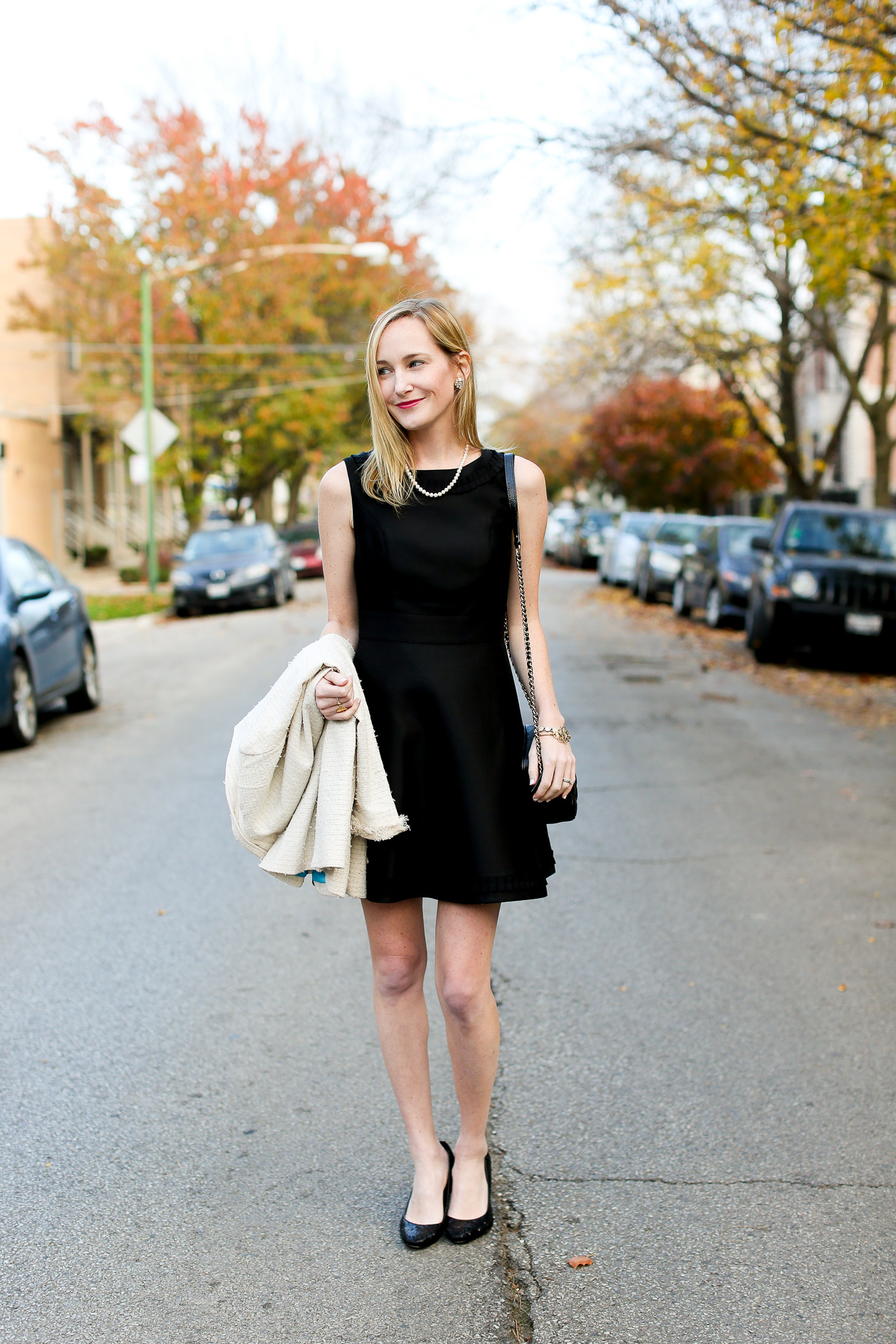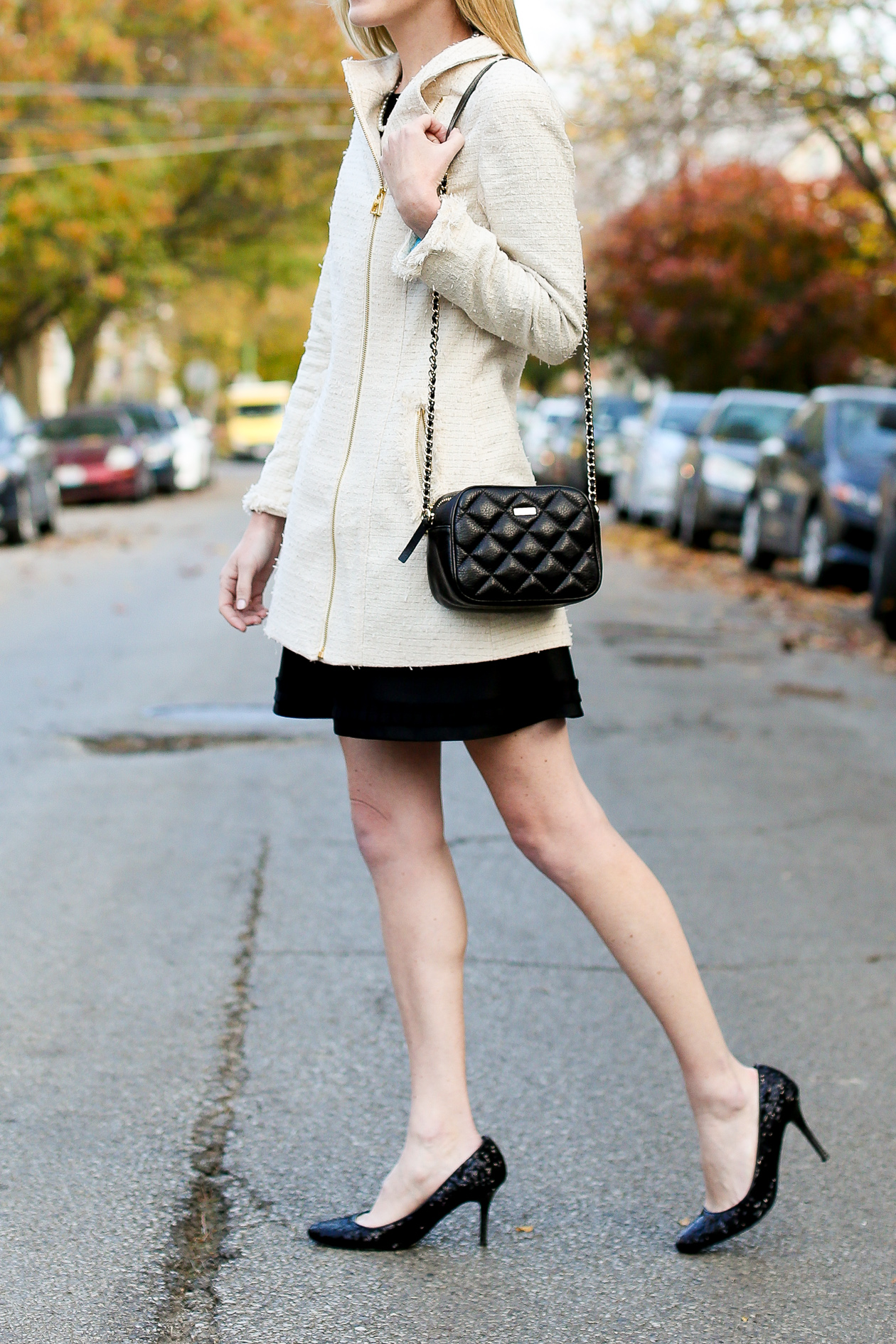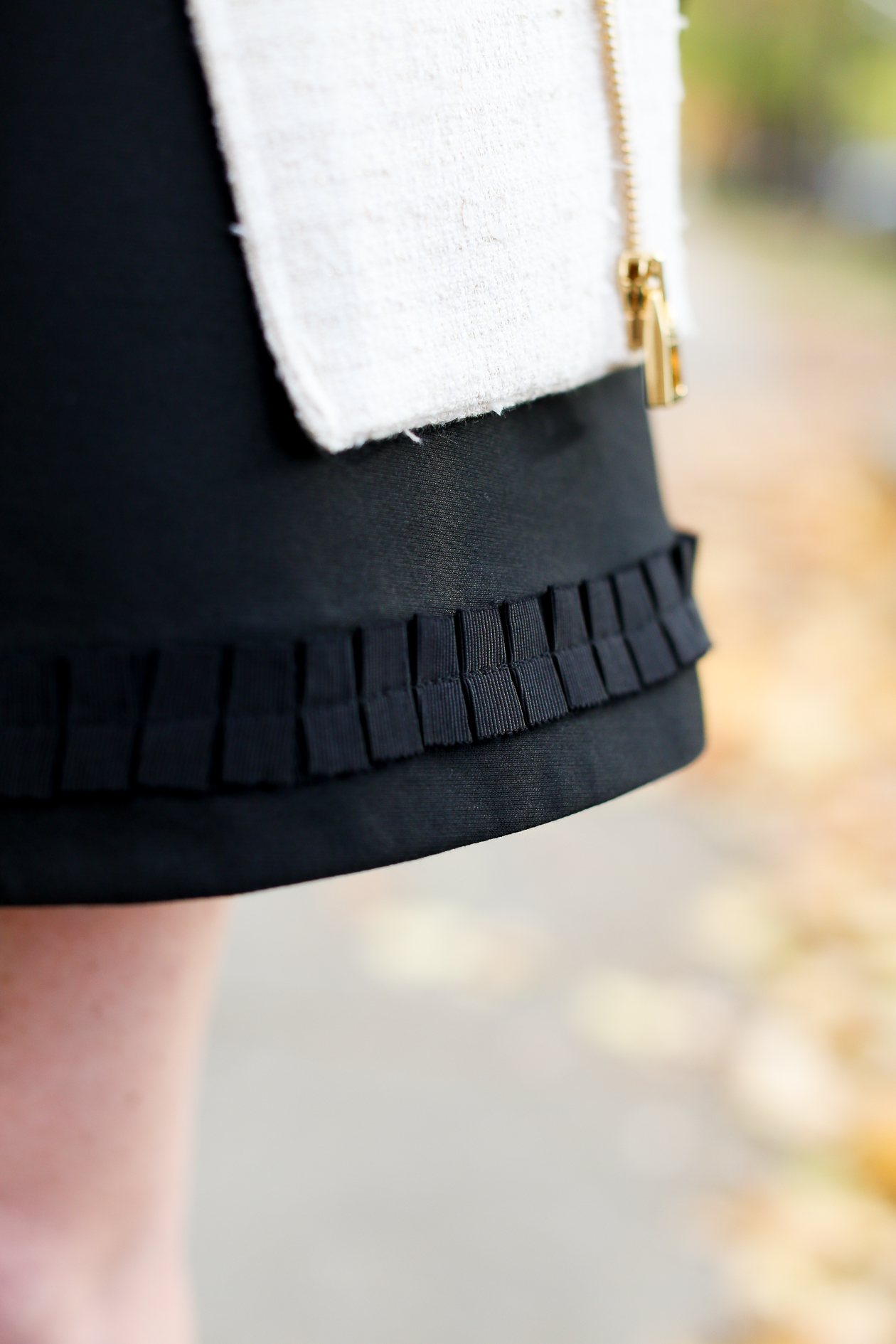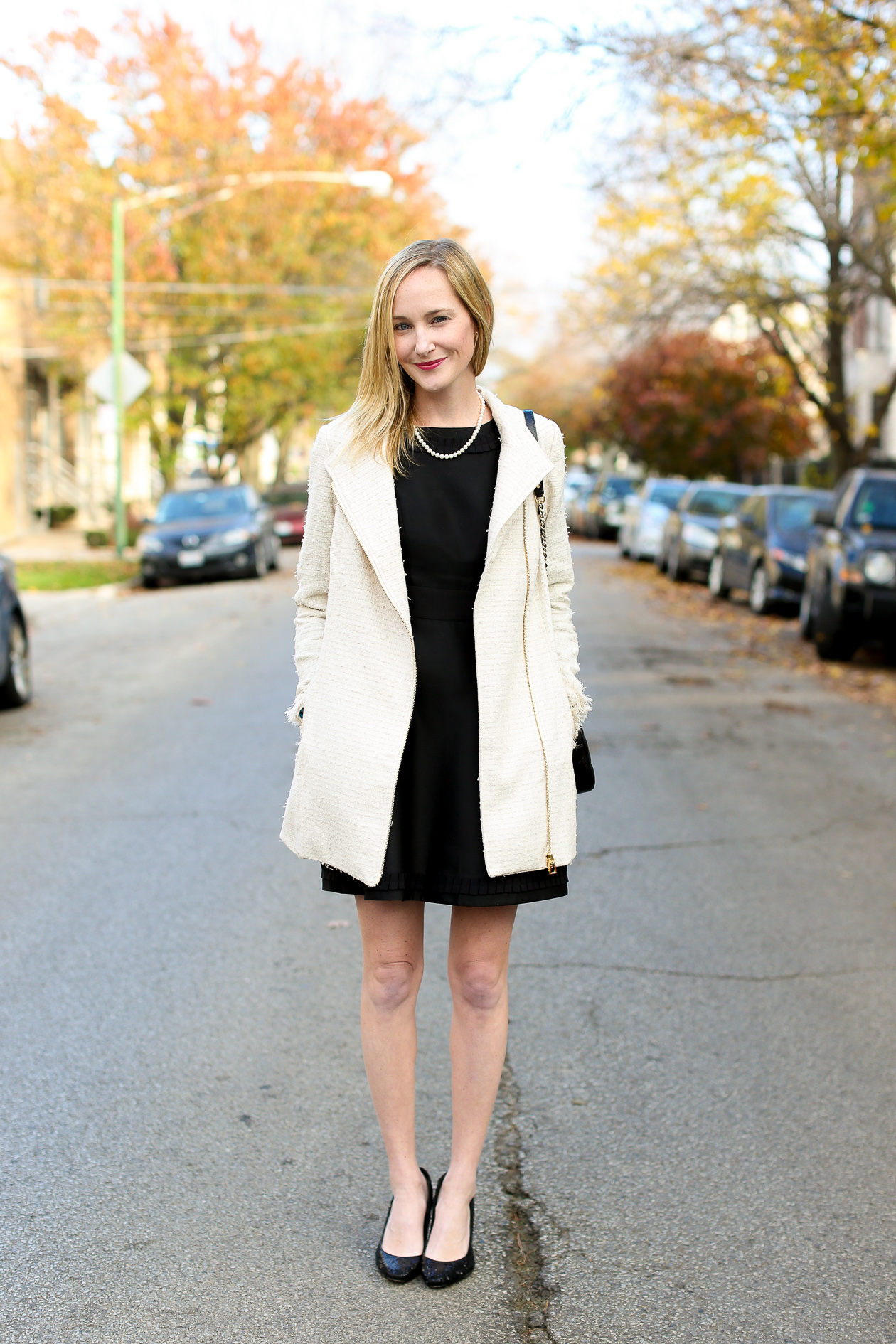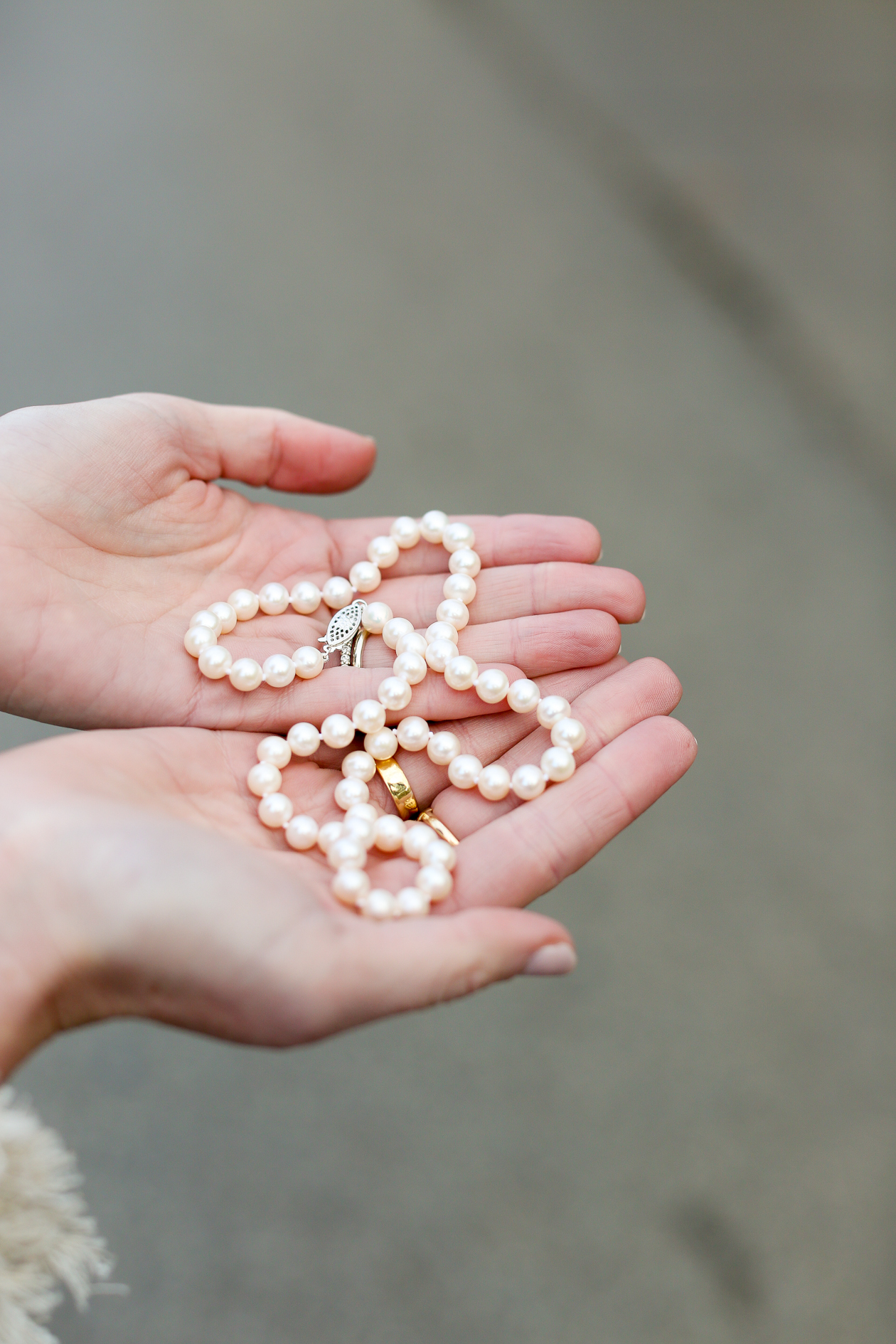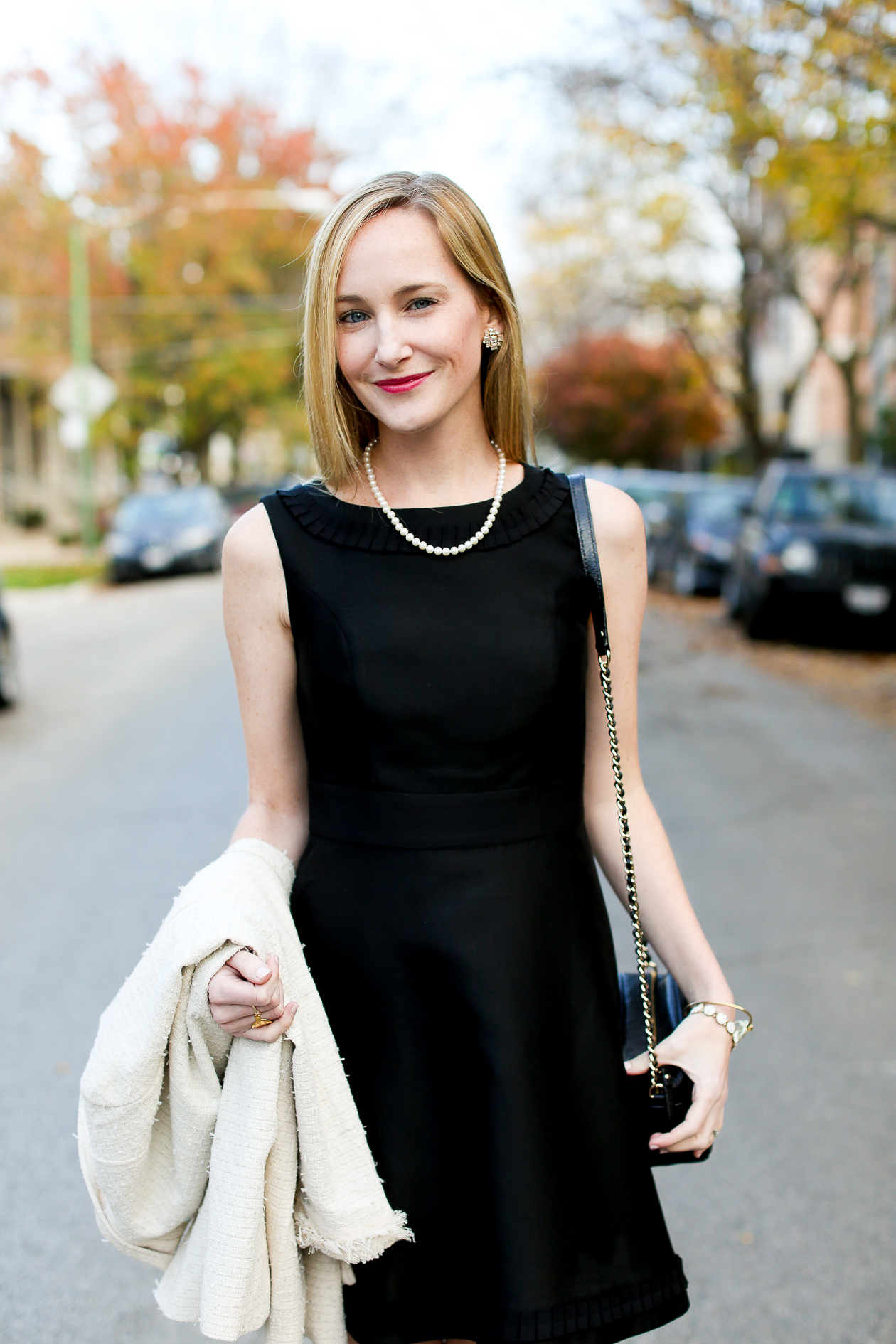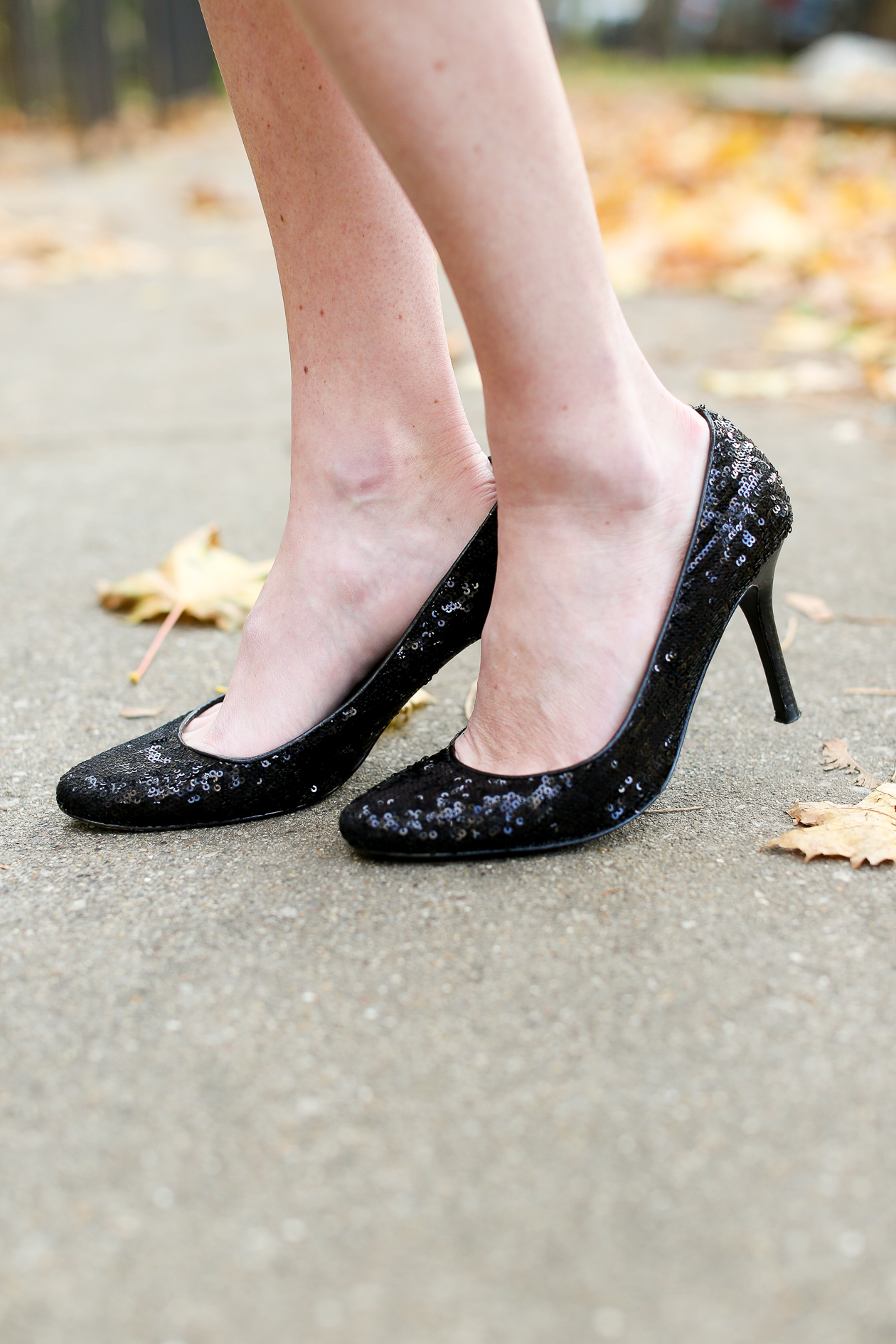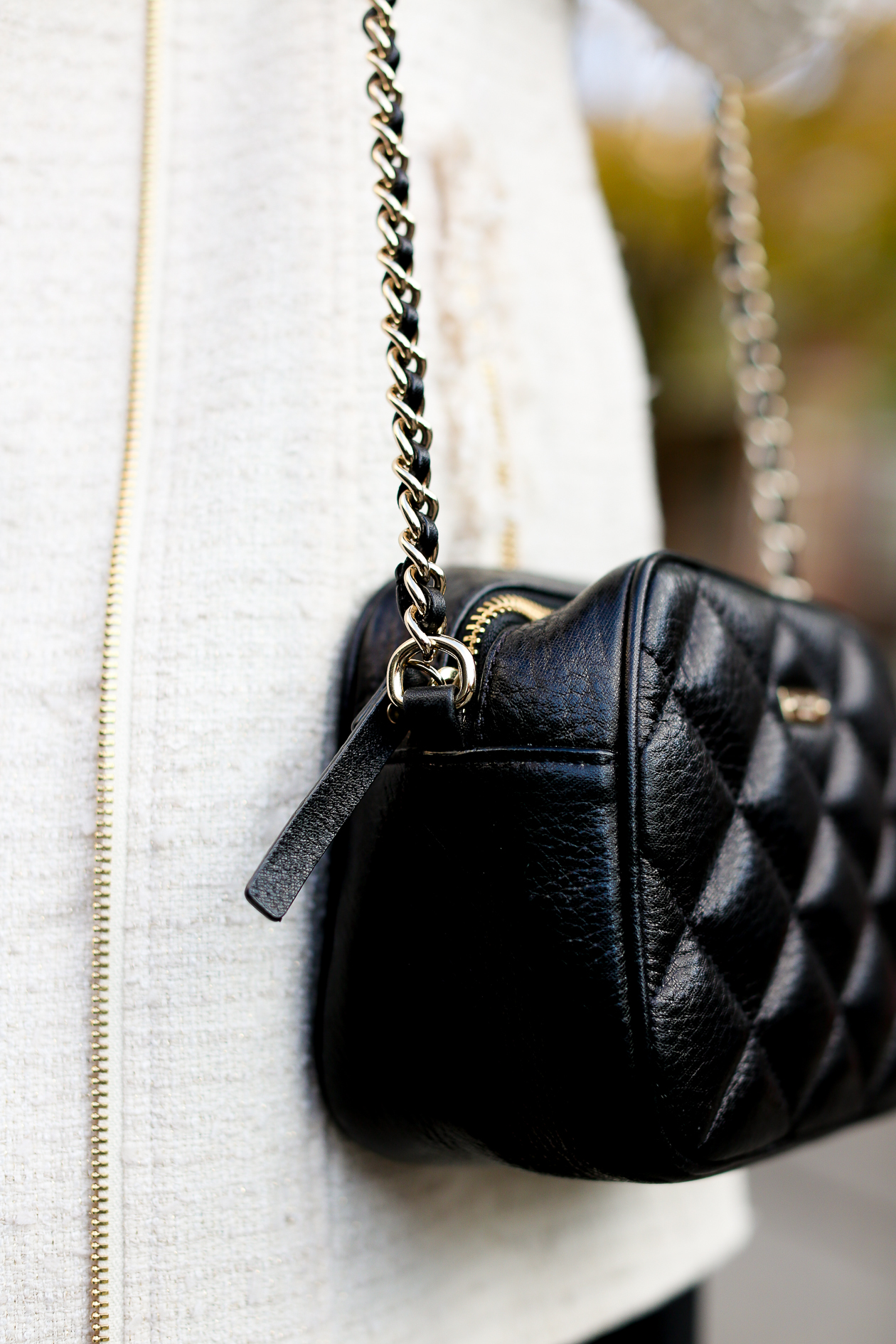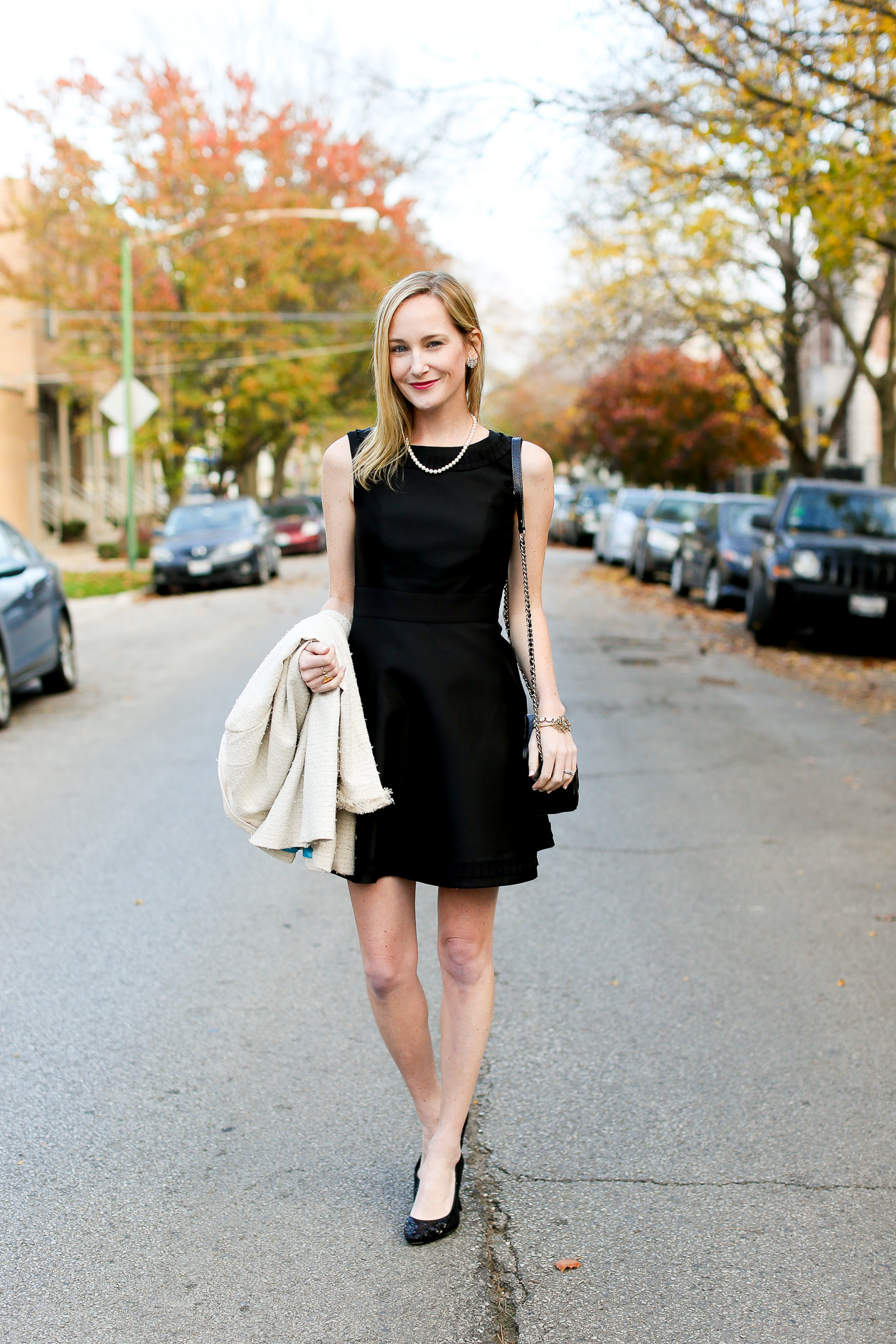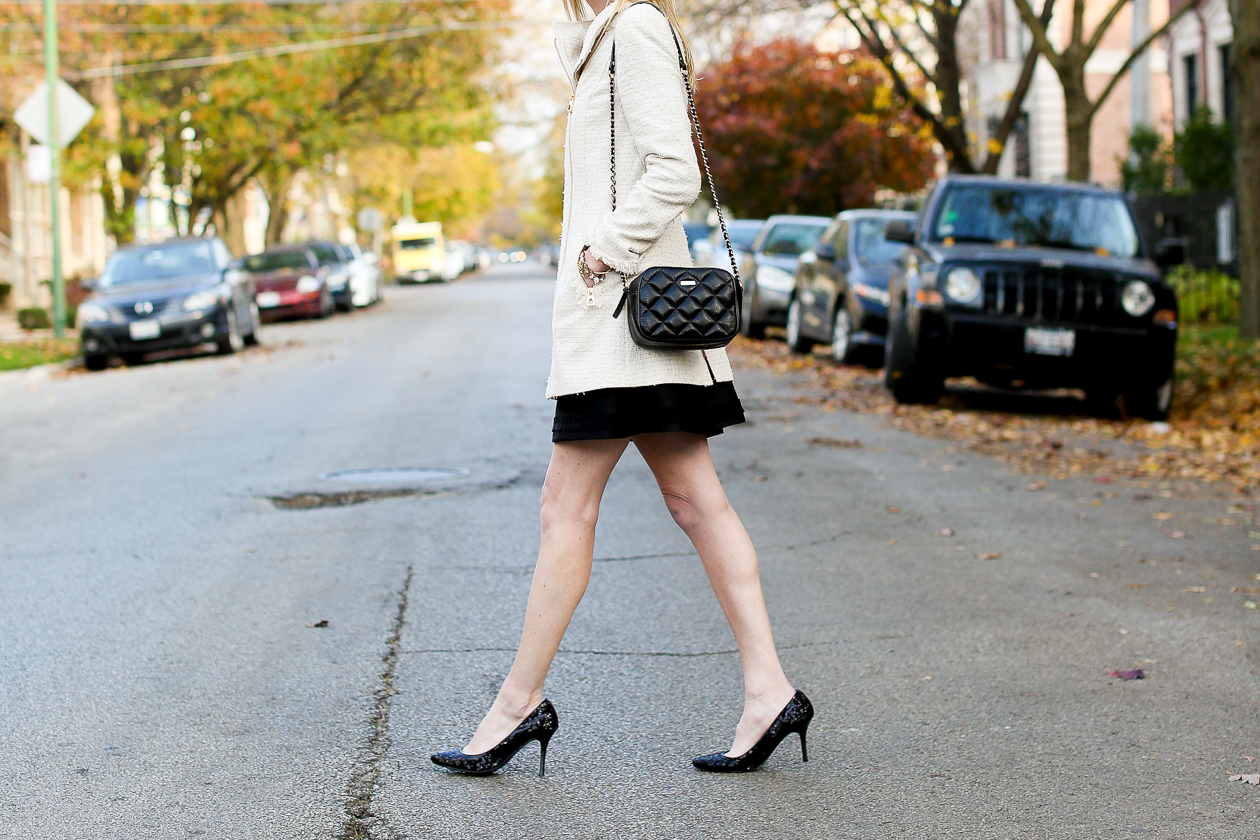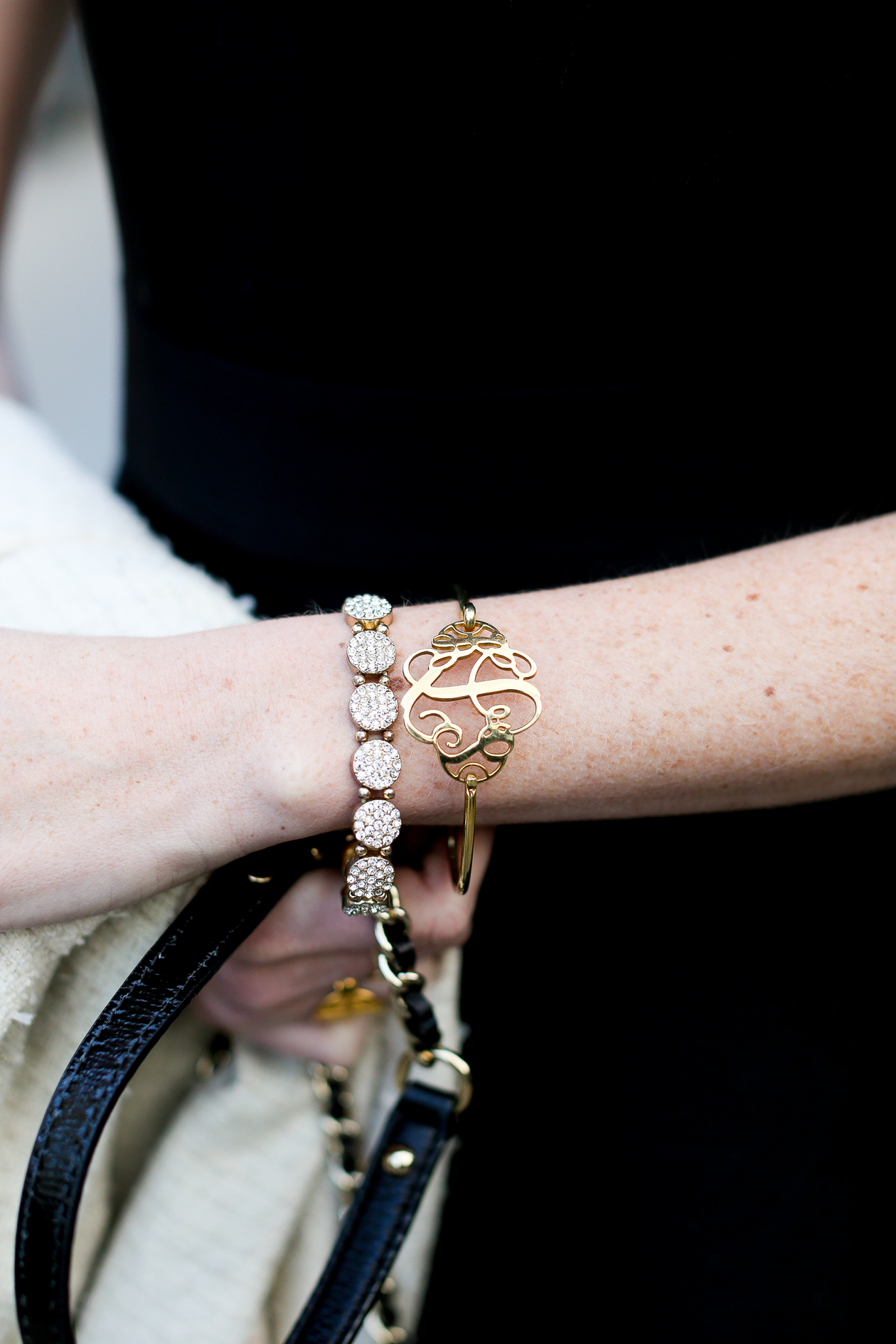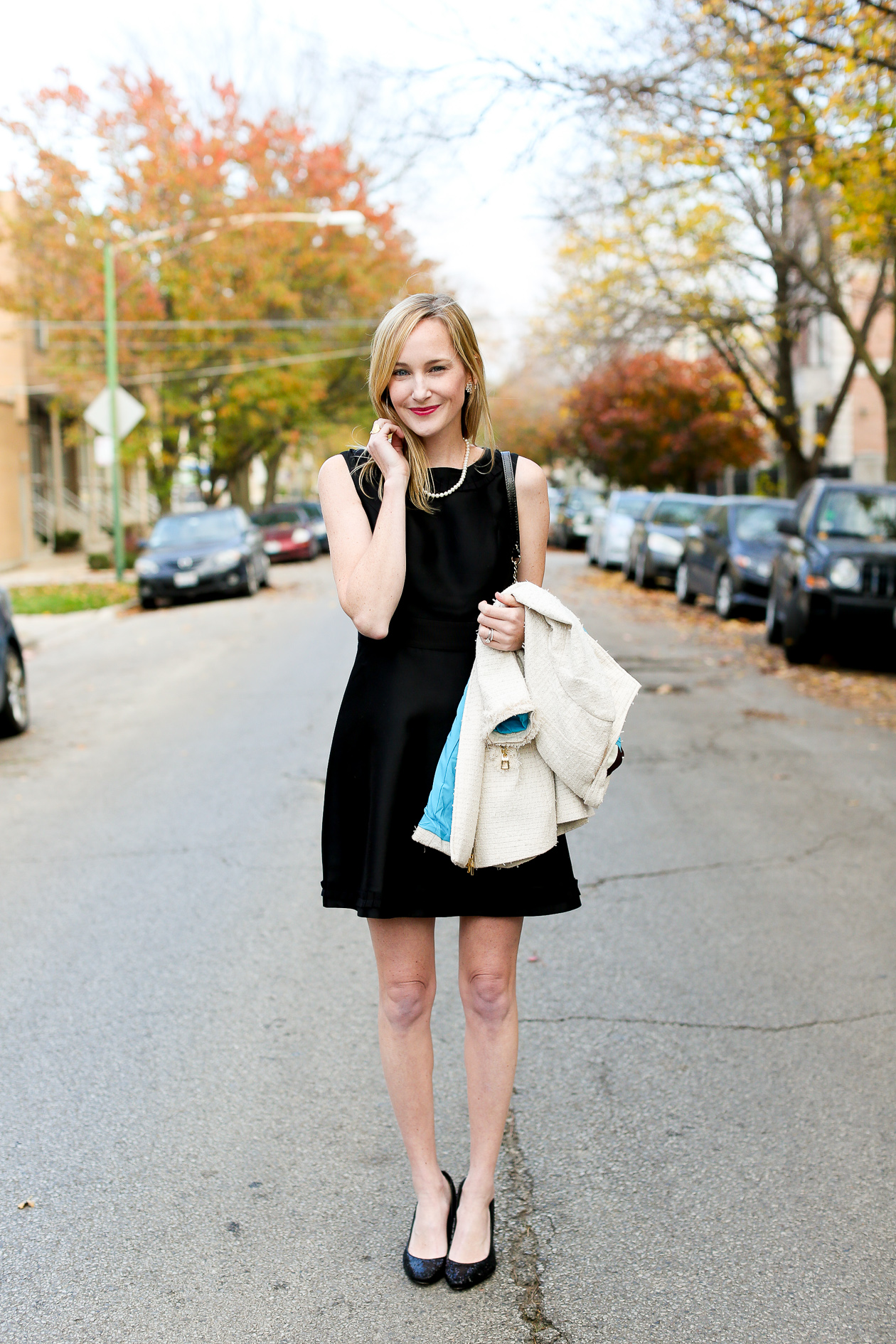 Nordstrom Fall Clearance Sale ends on the 15th!
SaveSave