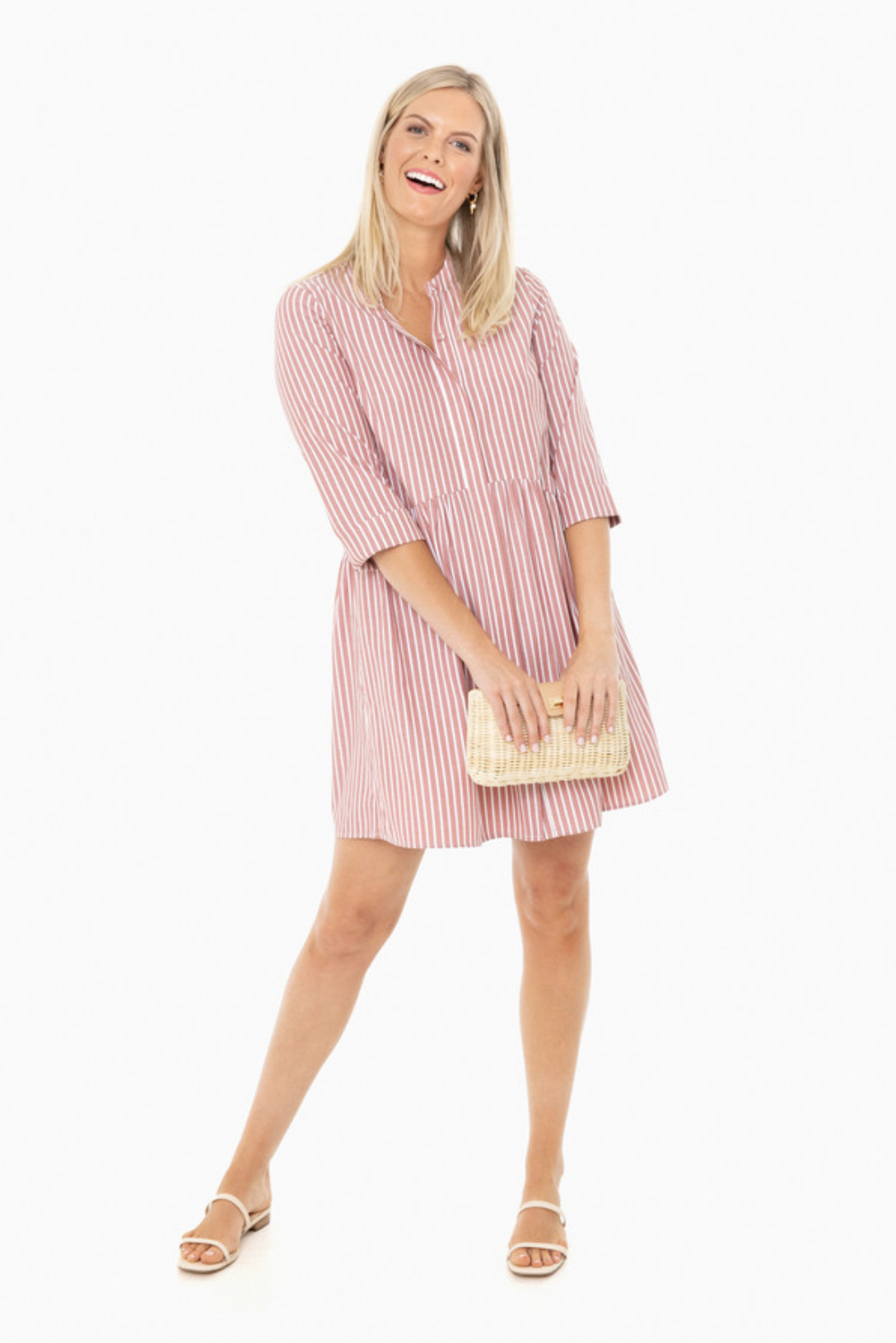 The wrinkle-free shirt dress is now available in a red stripe and two other patterns! SO flattering. Favorite dress of the summer. Runs large.
Two things:
This Tuckernuck dress is a DREAM, and new colors/prints have been added. It took me a while to get it up on the blog, but you can see a few iPhone pics of me in it in this post. If you're going to buy one dress this summer, make this it. It resists wrinkles, is light enough to wear on a super hot day, and falls perfectly. And while it's definitely roomy and a bit oversized, it's just so ridiculously flattering. It's generous, so either order your regular size or one size down. Again, it now comes in FOUR different prints. Haven't tried the cotton ones yet but I'm excited to!
I'm on a mission to find more super comfy everyday flat sandals. Like everyone, I'm living a totally different life this summer. I dress very, very casually now–and do a ton of walking around the city. But my casual flat sandal shoe game is weak, and I mostly wear an old pair of Tommy Bahama sandals and these clunky (but cute!) Birkenstocks that look a little off with dresses. Anyway, J.Crew and J.Crew Factory have SO many comfy sandals with padded footbeds that are discounted like crazy at the moment. I included all the pairs I considered below 😆, and will get back to you shortly on both which ones I decided to try and which ones I loved best. But yeah: I'm after cute sandals that I could walk 10 miles in if I find myself in that situation. Do they exist?! Only shipping times will tell. (Also, if you have any suggestions on comfy flat sandals that look good with dresses, I'm all ears!)
This week's finds: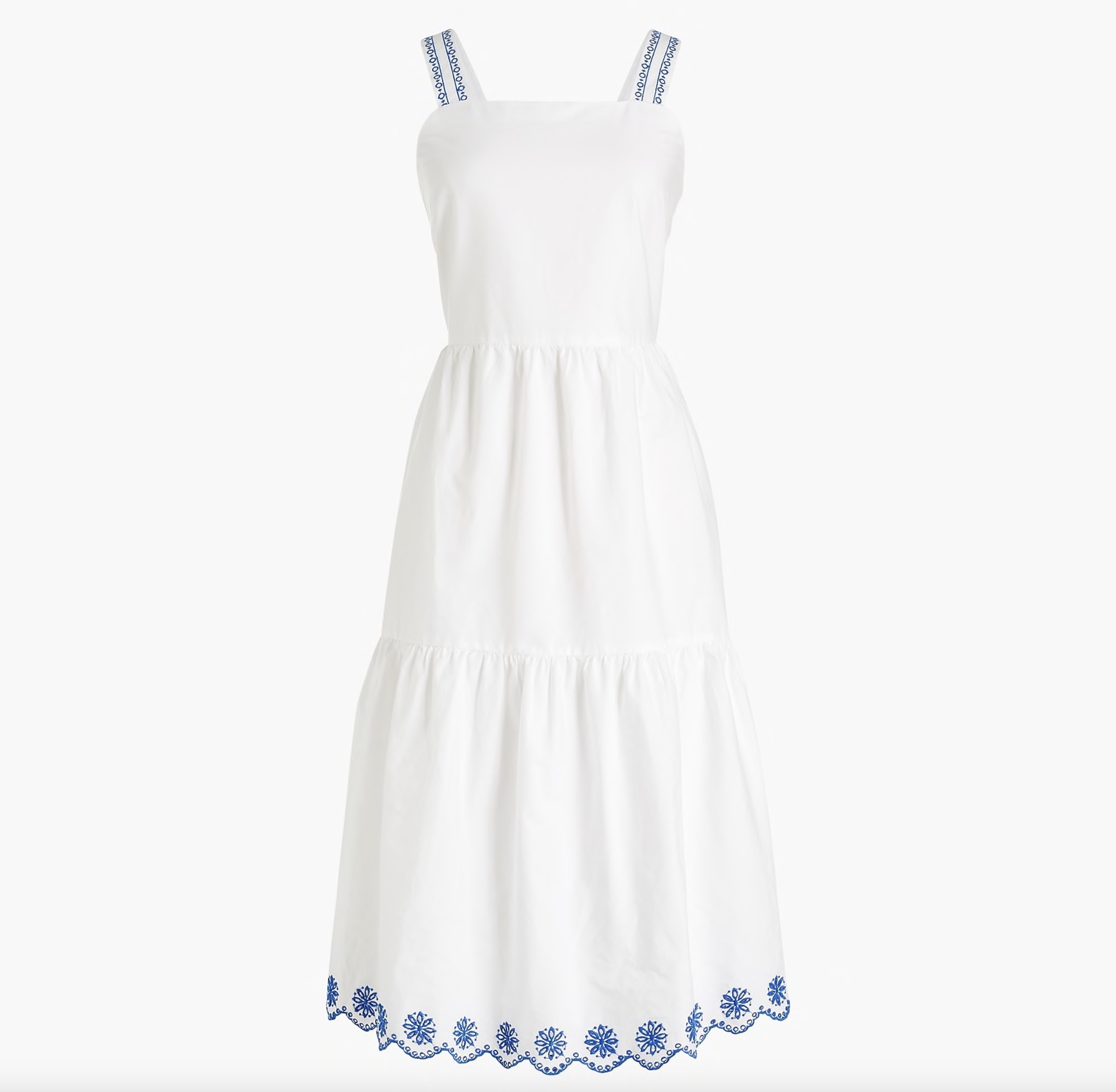 It's Friday as I'm writing this, so I think that's why I'm revved up. So excited for some good family time. :)
Oops! I'm supposed to be writing about this dress. Not much to say except that I love the detailing at the bottom.
Moving on!