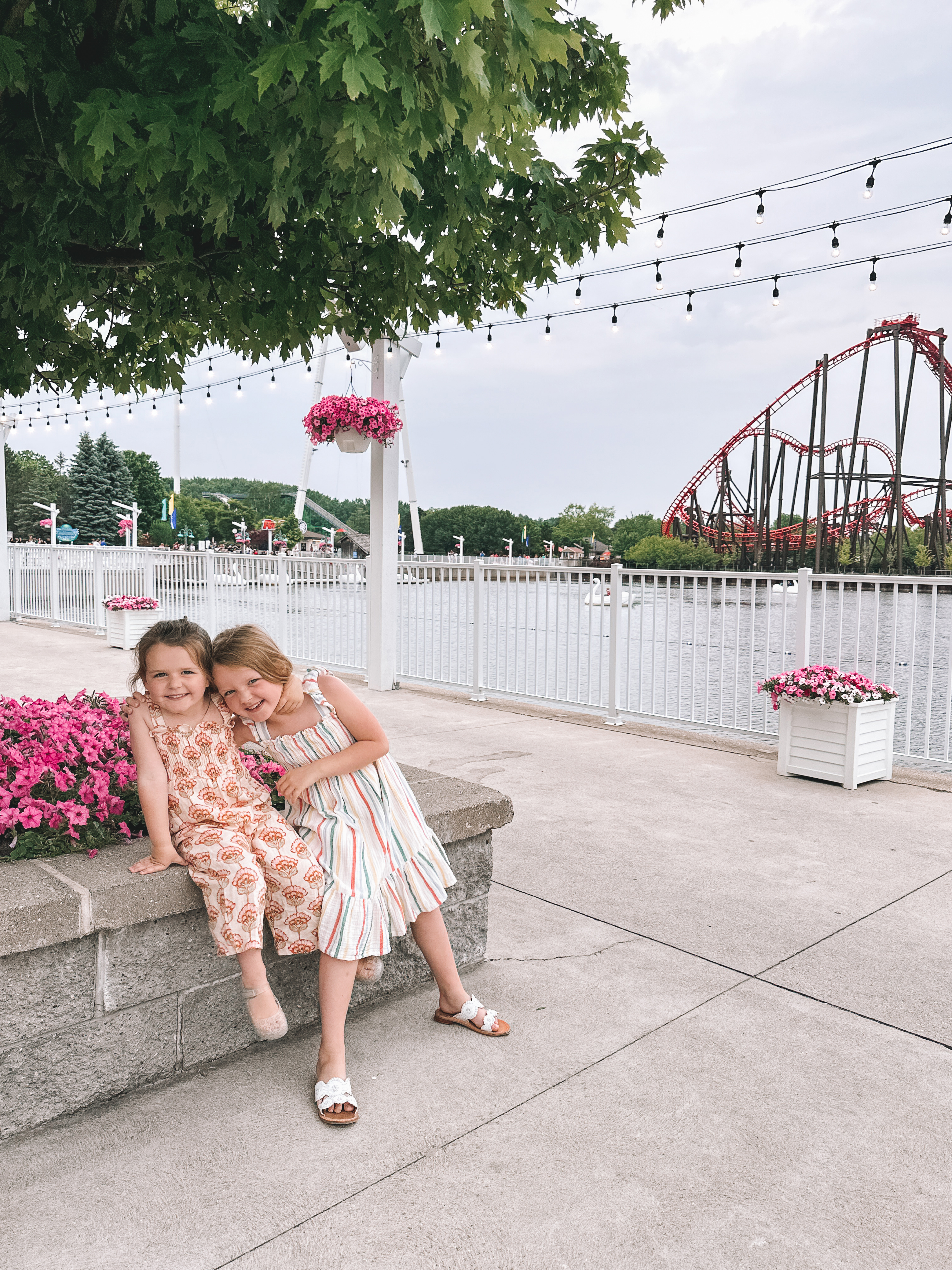 Mitch here!
It's my absolute favorite time of year. The sun in shining, the trees are green, and we're spending every possible moment we can to be outside together. So on this particular glorious Saturday, we loaded up the family for a quick drive to a midwestern powerhouse of family fun: Michigan's Adventure and WildWater Adventure.
Michigan's Adventure and WildWater Adventure make up an approachable (and clean + pretty!) amusement park near Muskegon, Michigan, which is weekend drive from Chicago. It has more than 60 rides, slides and fun activities for each member of the family, and it doesn't require expensive flights to Florida or California.
The best part is that a single ticket gets you into Michigan's Adventure, WildWater Adventure and the absolutely adorable Camp Snoopy. It's a quiet, tucked-away part of the park, and all three of my girls love that and the wholesome Peanuts-themed rides.
As you might imagine, we spent the majority of our day in Camp Snoopy. Favorites include the Woodstock Express kids' rollercoaster, which isn't intimidating in the slightest; the hot air balloon ride; and the Beagle Scout Acres playground. It offered less structure and more freeform exploring and climbing. Let's just say we got a lot of wiggles out there!
For adults
But Michigan's Adventure isn't just for kids. As a devoted amusement park enthusiast, I can proudly report that this place is totally sick as a dad. The Shivering Timbers and Thunderhawk rides are two of the best rollercoasters in the Midwest, and the Giant Gondola Wheel provides togetherness and fabulous views.
And I know I keep coming back to this, but Kelly and I were blown away by how beautiful the grounds were. Great attention and care is clearly given to them, and that made a big difference in everyone's experience. Amusement parks and the word "beautiful" rarely go hand in hand, but wow. The landscaping! The pink! The water features! The fresh coats of paint! The swan boats swimming around in the background! And not a piece of trash in sight.
I should also note that the park wasn't crowded. Sure, there were definitely people there! But as you can see from the photos, it wasn't shoulder-to-shoulder packed, and we never had to wait more than three minutes to get on a ride. (And we went on a Saturday in June, so that's really saying something!)
WildWater Adventure was another highlight. Our kids are little minnows. At home, they spend most of their free time in either the bathtub or a small inflatable pool on our deck. So this place absolutely blew their minds.
Their favorite was Half-Pint Paradise (shown in the last photo above), but the Lagoon, Lazy River and Paradise Plunge were incredibly impressive, too. The lifeguards were kind, great attention was paid to safety, and that little half wall was a great place for parents to sit and watch their kiddos.
I realize the summer just started, but this is going to be really tough to beat in terms of memories!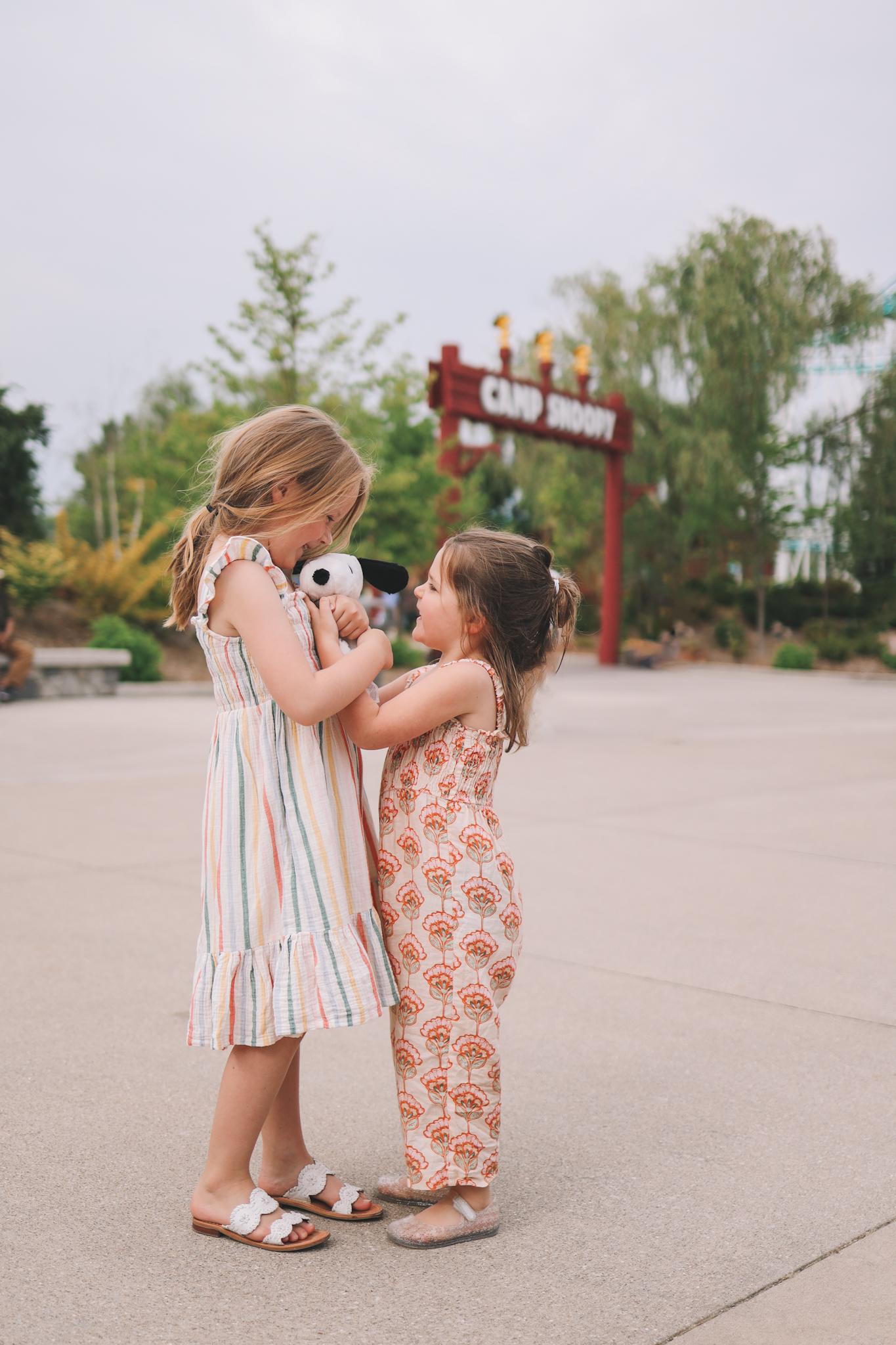 If you purchase your Michigan's Adventure tickets online in advance, you can receive a discount. And if you have children age 2 or younger, they're admitted for free. Better yet, pick up a Season Pass and enjoy unlimited visits!
My family spent the entire day there—from opening to closing—and we loved every single minute. The only issue was seeing the look on the girls' faces when it was time to go. ;)
Days like this remind me how incredibly lucky I am to be a father. Kids have this innate ability to just have fun, which is something that's admittedly more difficult for me to do now that I'm older. Our day at Michigan's Adventure allowed us to leave the messy outside world behind, and have these incredibly memorable experiences together.
It's clichéd, but it made me feel like a kid again. We played roughly 1,000 imaginary games and told funny stories and laughed and just enjoyed ourselves. I'd highly encourage anyone within driving distance to make the trip!
As always…
Mitch. OUT!