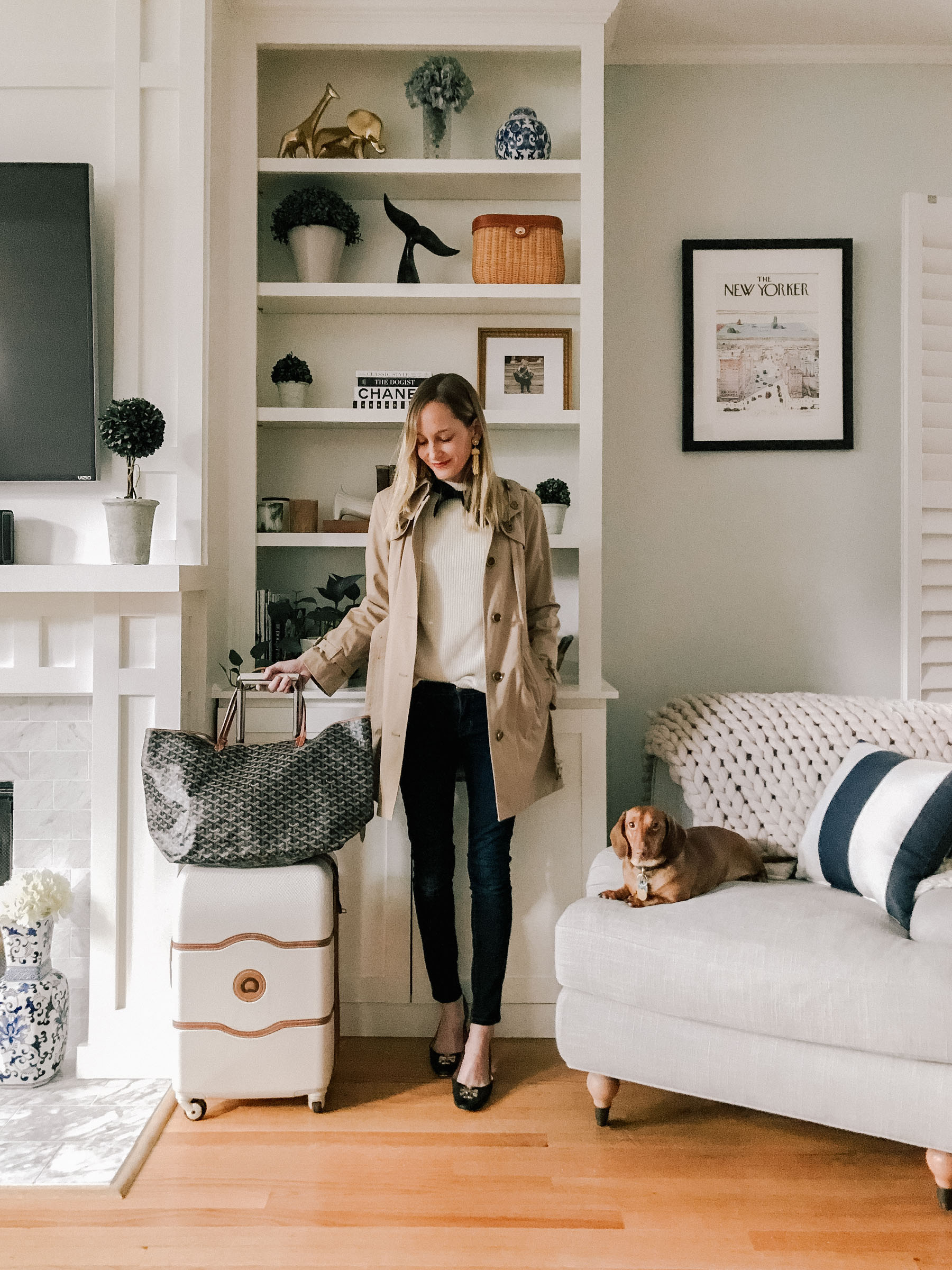 Suitcase / Goyard Tote / Lined Trench Coat (Double breasted version here, which also comes in a light pink!) / Jeans / Bow Sweater / Similar Burch Flats (Love the new pumps, too!) / Lisi Lerch Earrings c/o
Hello from New York City! We've had a lot of posts on "auto schedule" over the last few days, but Mitch and I jumped on a flight on Thursday night to be here for a big family celebration. We're celebrating wellness, happiness, and an upcoming year of "endless ups," as one of my family members recently (and so eloquently) put it… and I can't even tell you how full my heart is right now. ❤ The word grateful doesn't begin to explain it.
In other news, Mitch is going to be taking over the blog for a WHOLE WEEK starting tomorrow while I'm on an adventure. (Tune in to Instagram and Instagram Stories to follow along with me!) I won't really have access to my computer while I'm gone, so I wonder how this'll turn out. 😂 Kidding, kidding. I know Mitch will be great. I'm so appreciative that he'd do something like this for me, as it was pretty much impossible for me to create enough content to cover me for back-to-back trips while also caring for Emma. And hey: it'll be VERY nice to take a little break from the site… and fun to log on when I return and see what someone else did with it! ;)
Anyway, here are this week's recent finds. So much goodness!
Recent Finds, 3/11
SaveSave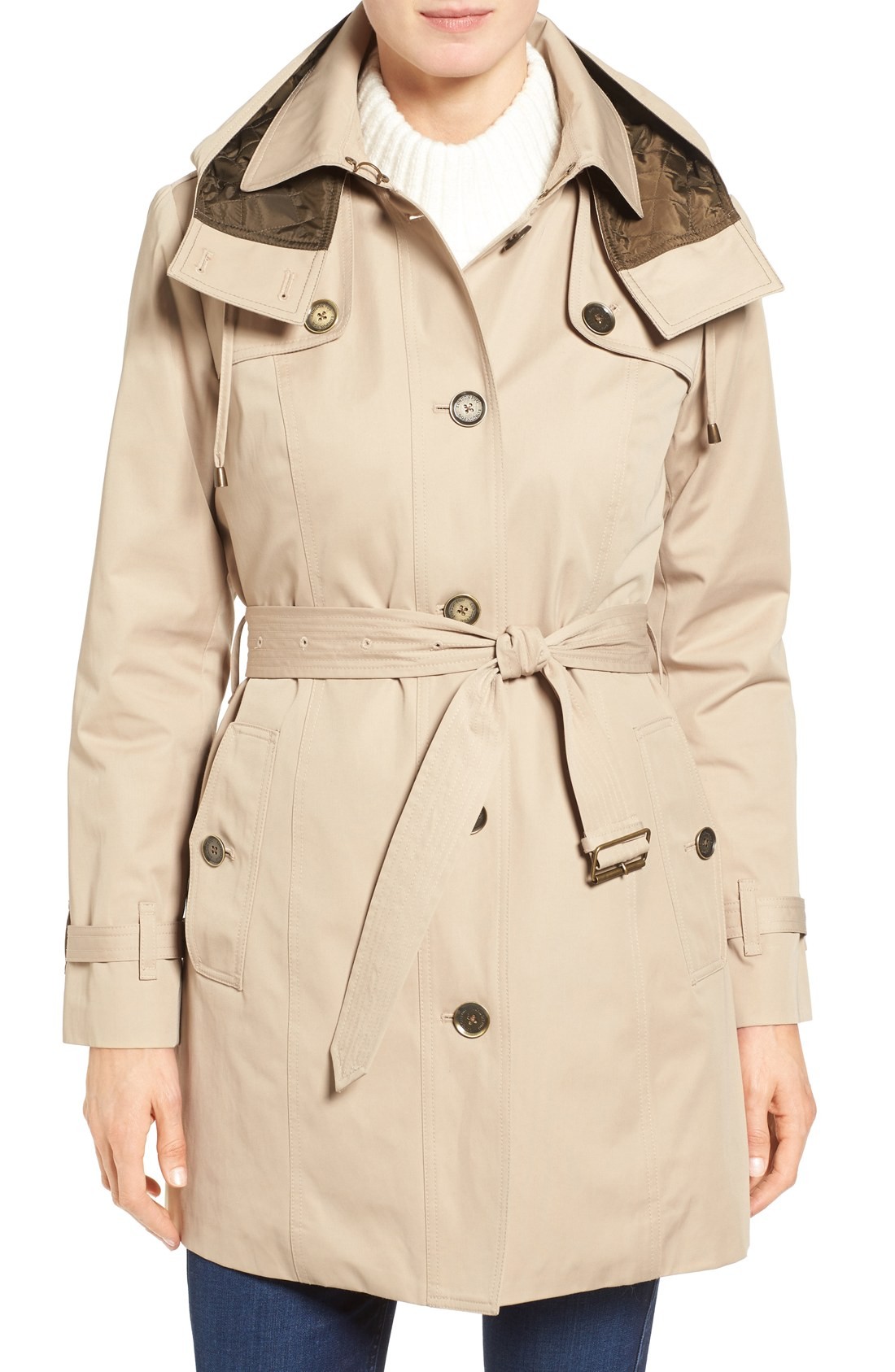 BEST TRENCH EVER. It's on sale, and pounced when I saw that. It has a quilted liner, so it actually keeps you warm, which I feel like most trench coats can't do. ;) I also love that this one is single-breasted, as it looks great when I wear it open.