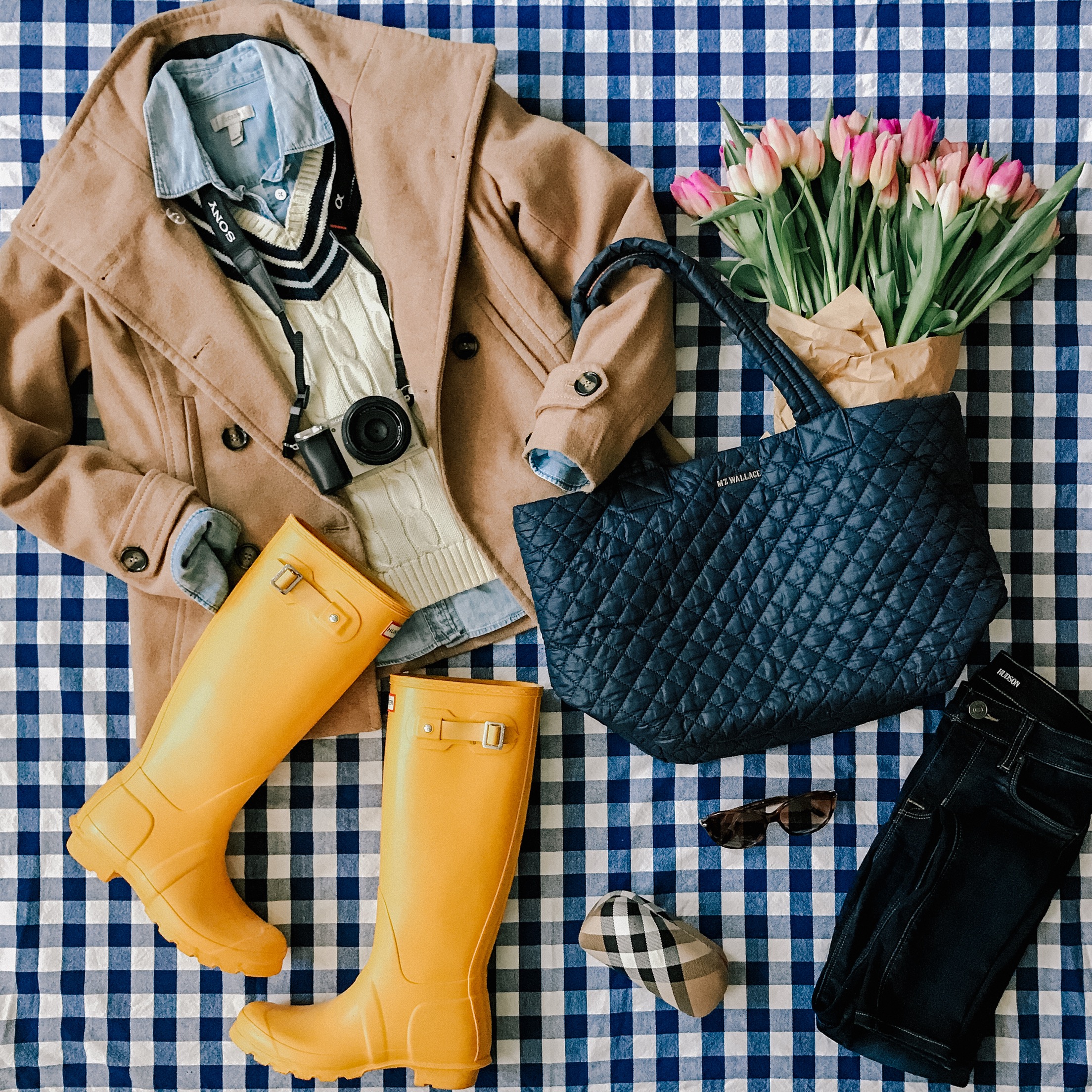 Camel Pea Coat (Only $38! Also love the L.L.Bean version.) / Chambray Shirt / Quilted Bag (Also here.) / Ralph Lauren Cricket Sweater (Mine's super old, but that one looks very similar. More similar sweaters here and here.) / Hunter Boots (Glossy version here.) / Skinny Jeans / Burberry Sunglasses c/o / Sony Camera and Lens
Happy Friday!
A few things today:

*Remember to use code "GROUNDHOG" when shopping the sale.
We're headed to the conservatory today. It's currently 10 degrees here in Chicago, and we simply can't take it anymore. Guys, why does winter exist? Bring back last week's 60-degree temps! Emma has a cold, and it got pretty bad last night. Eventually, we just had to give her some Tylenol and put her to bed. My heart hurt seeing her sad. Hoping the warm air at the conservatory helps. Again, why does winter exist?! Also, Noodle is going bonkers. She, too, needs some warmth and some sunshine. Girlfriend spends the majority of her day under a fur blanket, and would rather pee on said blanket than go outside to do her business. I'm getting better at catching her before this occurs, but boy: #dachshundprobs, for sure.
I'm currently putting together this play kitchen. Emma LOVES it so far. It was joint Christmas present from Santa and my parents, and we used a leftover gift card… but man: it's taking us forever to "build" it. It's gorgeous, yet I kind of feel like it should have come put together. No? Send help, haha!
We have zero plans for tonight. If Emma's cold improves, we might grab dinner somewhere. But realistically, we're going to be on the couch, looking for a good show. Since we're completely out of touch, do you have any recommendations?! Funny and/or sappy is my thing; can't handle scary or sad. ;) Thanks!
Hope you guys have a wonderful Friday! Stay warm!
On to this week's Recent Finds:
SaveSave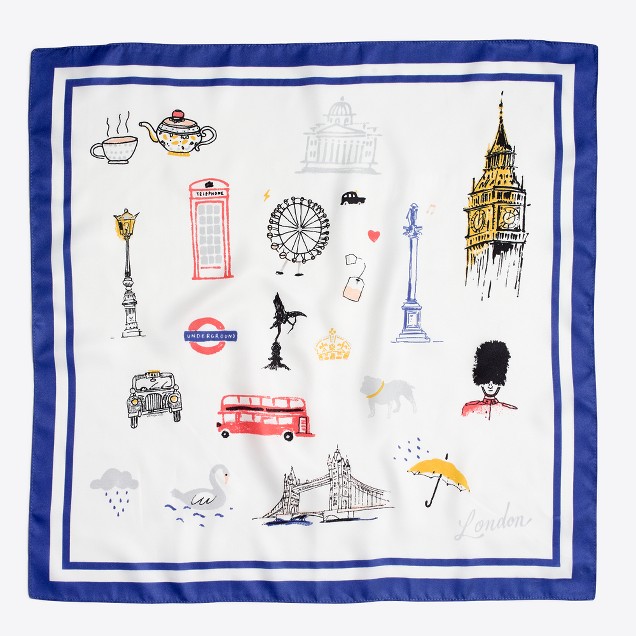 I can't get over the price on this. And it's LONDON! The best gift for that girl you know who wishes she were British. (Cough, cough.)