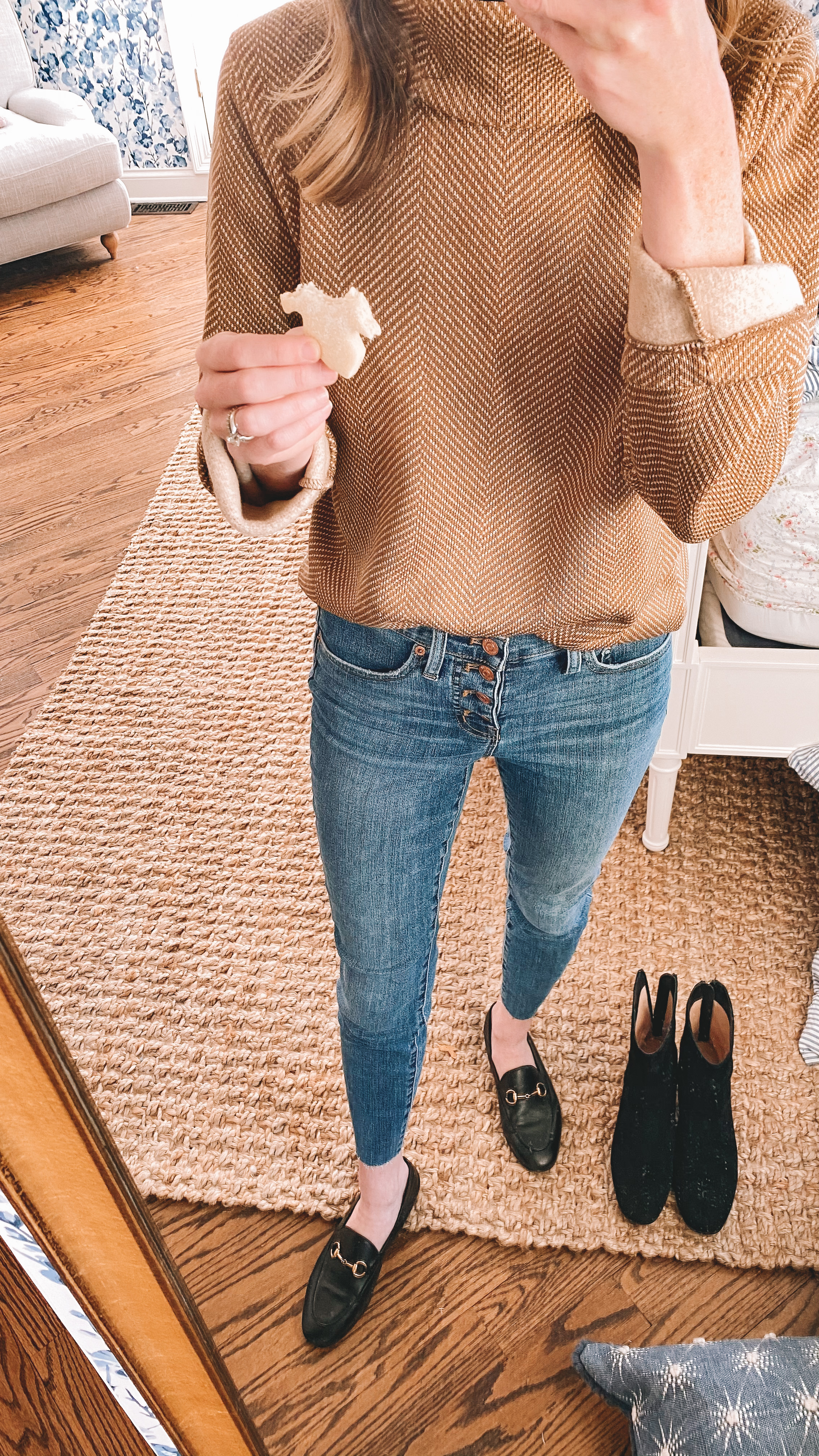 Long-Sleeved Funnelneck Pullover (Runs slightly fitted. I ordered one size up for a looser fit.) / High-Rise Toothpick Jean in Buffalo Wash (They're SO soft and stretchy! Can't recommend more. They run a teensy bit large, but I still went with my normal size because there's a pandemic and hello do you see the cookie? Also love this very similar pair and J.Crew's Toothpick Jean in Dark Rinse.) / Gucci Loafers (Great dupes here! Also love this pair of black loafers.) / Willa Boots on floor / Bedroom Details / Sugar Cookies (Hah)
Hallelujah, it's Friday. Here, have a cookie!
This was an intense work week for me, but it's over and most of the emergency stuff I needed to cross off my list is now crossed off my list. I've definitely been relying on outfits to keep the blog up and running, but looking forward to writing (and sharing) more this coming week! I could use a good chat. Hope that's good with you, haha.
So many thanks go out to my in-laws, John and Lisa, for taking care of and loving Emma and Lucy while we hunkered down with "work work" and house work. We had a zillion things safely fixed and tended to—from gutters and exposed stair runner staples to broken toilets and internet connectivity issues—while they were out of the house, and that's a very big relief! :)
We were reunited with the girls last night, and I'm just so happy. They clearly had the time of their lives; Emma couldn't stop talking about how much she loves "Camp Gammy," and how she can't wait to go back. So grateful and lucky that our parents have such awesome relationships with our children!
Chicago just issued a stay-at-home advisory for Monday, so we're having family movie night in the basement after work and school "gets out." I'm definitely feeling anxious about the virus, and sad that it looks like traditional Thanksgiving celebrations with family will be cancelled here. So I think laying low is best right now. (How are things where you are?)
Anyway, we miiiiiiight go for a Christmas movie, but how soon is too soon?!
Onward! Here are this week's Recent Finds: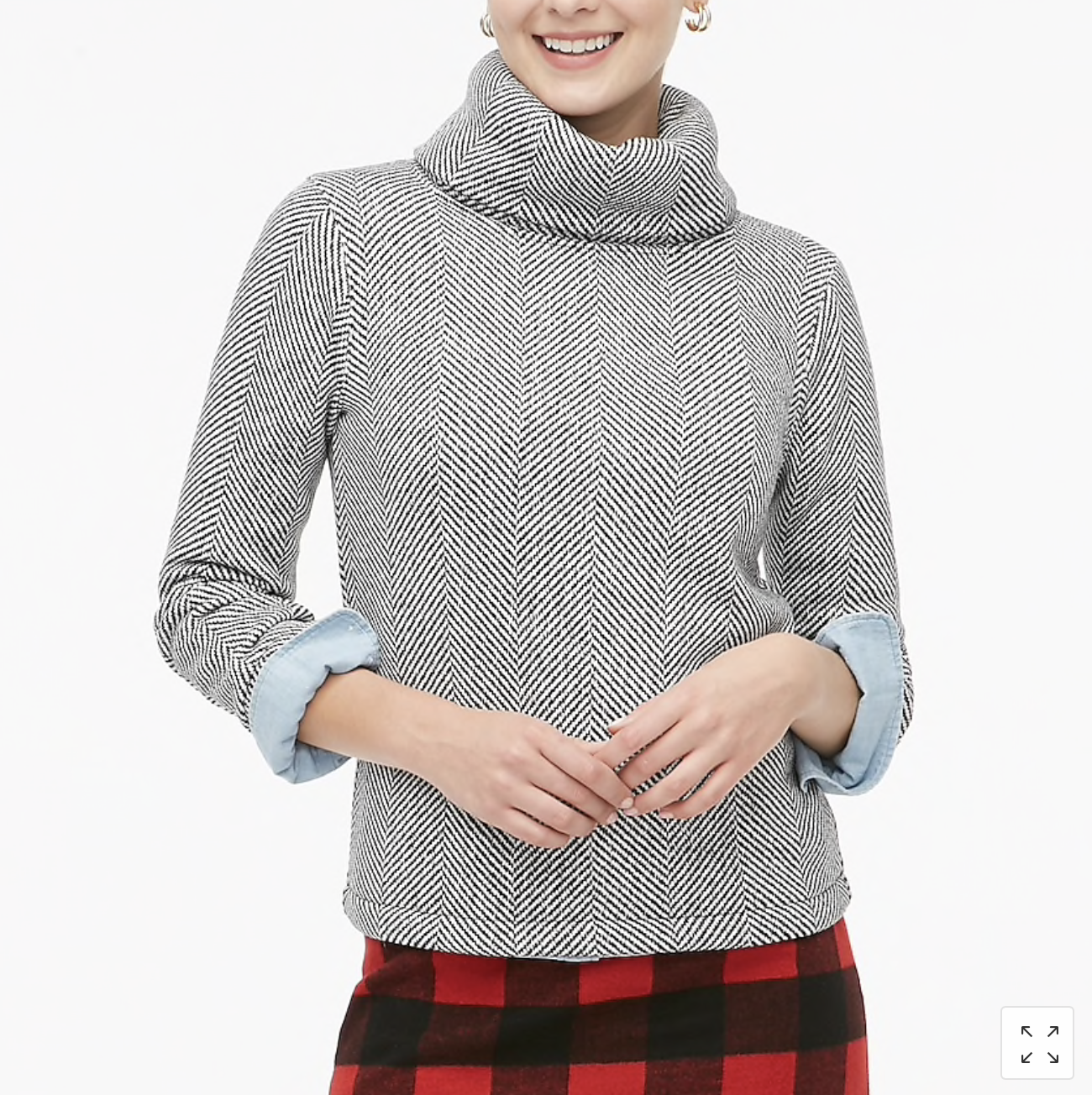 This is what I'm wearing in the top photo! It comes in three different prints and each is better than the next. I can't recommend this thing more. Not only is it a great deal, it's lined with this wonderfully fuzzy fleece material, and it's amazingly warm and cozy. I went up one size for a looser fit, and would recommend doing the same unless you like your tops very fitted. BIG FAN!