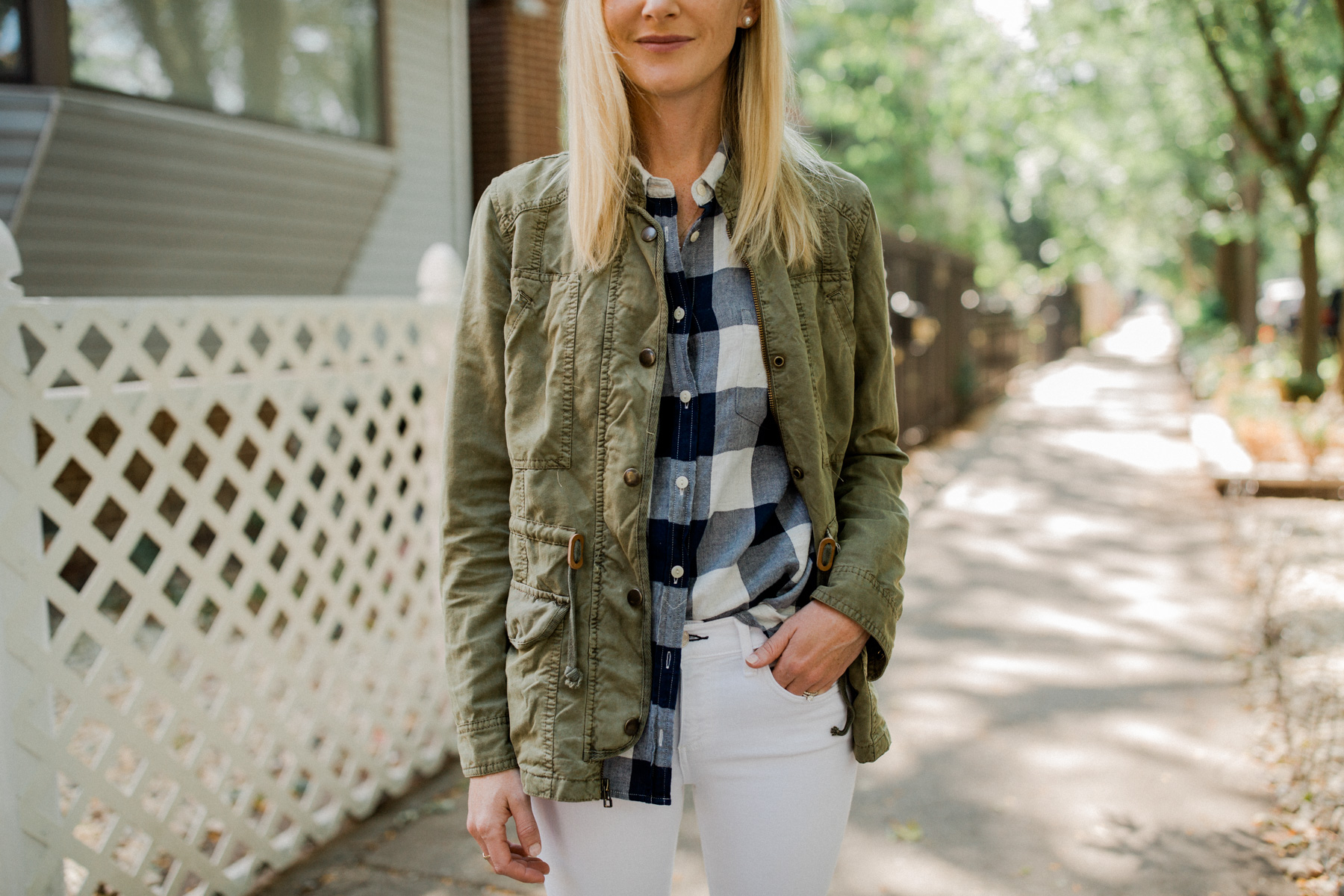 Hinge Military Jacket (Old, brand's newer version here.) / Rag & Bone Jeans / J.Crew Flannel (Old, but love this new plaid shirt.)
I've been on the utility/military jacket wagon for a long time. Are you sick of seeing them yet? They've been in nearly every blog post for the last couple of weeks. 😝
But it's the best jacket to grab these days, when the afternoons are hot but the mornings and evenings are cool… and I love that the look will likely never go out of style.
I own two military jackets: one from Hinge and one from Old Navy, and I get the same amount of wear out of both. The Hinge one is a little more fitted, which means it can really only be worn with button-downs and tops–whereas the Old Navy one is looser and works better with true layering.
Here are a few of my favorite utility jackets that are currently available. :) If I missed your fave, be sure to let me know and I'll add it to the list!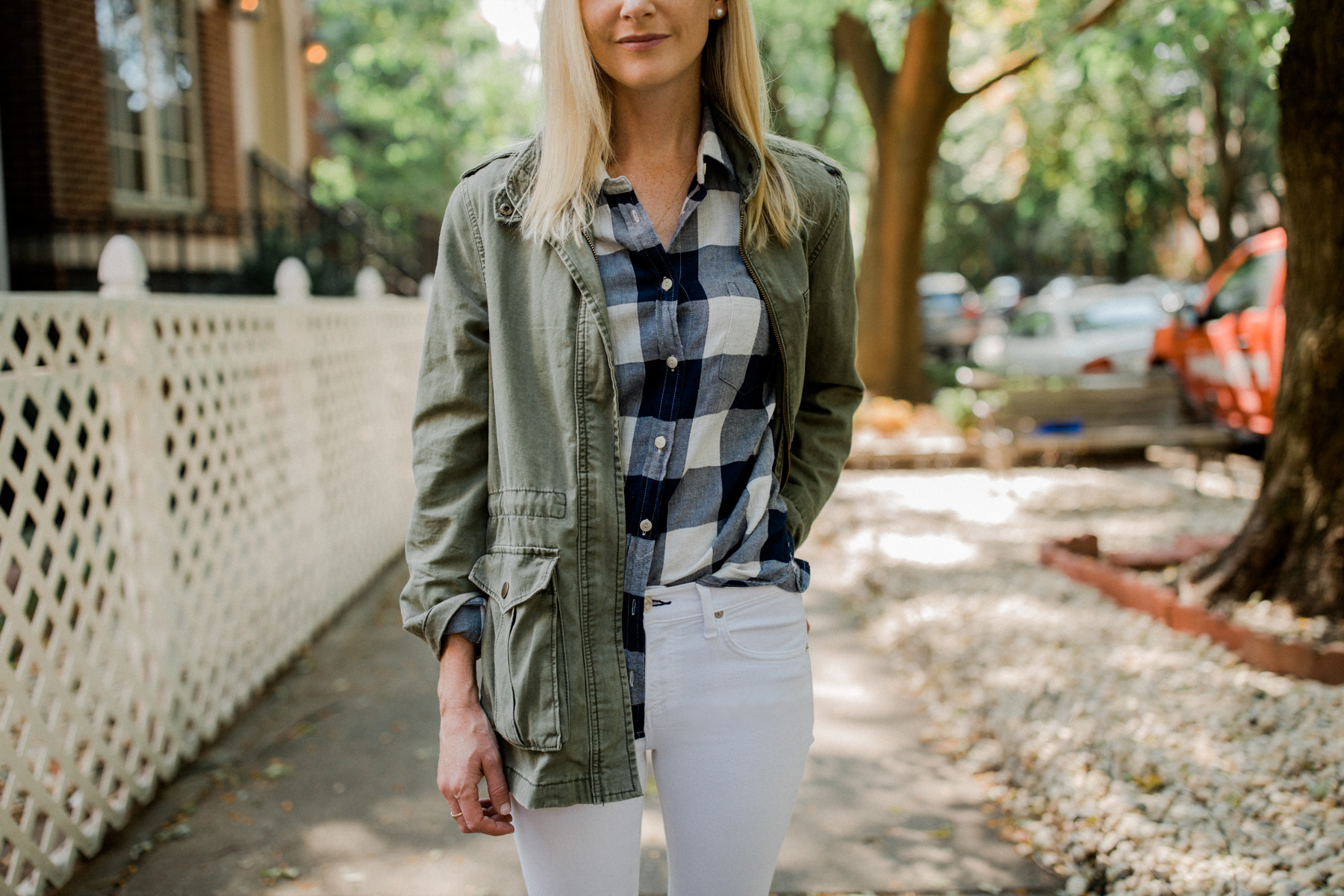 ^ This is the Old Navy one. (It's from a few seasons ago.)
The Best Utility Jackets: