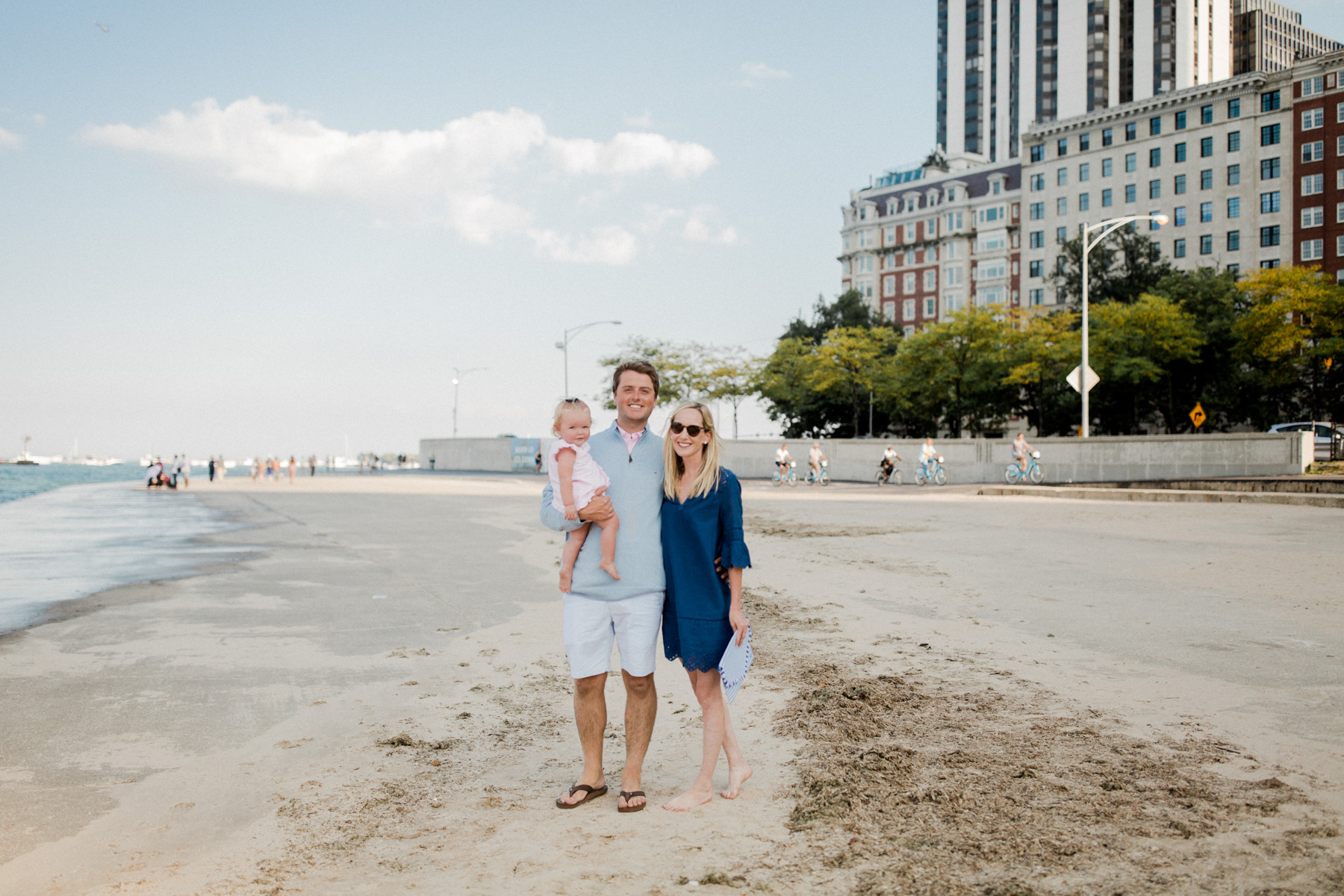 ^ Sure, it's a little blurry, but a stranger took this! Always amazed at the kindness of Chicagoans. :)
Kelly's outfit: Dress / Clutch / Sunglasses
Mitch's outfit: Sweater / Seersucker Shorts / Flip Flops
Emma's outfit: Seersucker Swing Set
c/o Vineyard Vines
Mitch here!
This summer was a complete whirlwind. Since the spring, I've visited Los Angeles, Ocean City, Detroit, Lake Superior, Memphis, Michigan City, Lake Bloomington, Ocean City (again), Denver and Portland. And nearly all of those trips were done with a one-year-old in tow. Lately, we've spent more time out of Chicago than in it. I'm exhausted. ;)
But this morning, I woke up in my own bed. I made breakfast in my kitchen. Kelly got us coffee from her favorite local shop and we took Emma to our neighborhood park. Noodle and I cuddled on our couch, and the family watched a movie together with a big bowl of popcorn.
I love being home. I never want to leave again.
There was a point on each one of our trips when Kelly and I looked at each other and said, "This place is great. But I love Chicago."
Chicago is an incredible city, and I kind of feel like I'm on vacation every day just being here. (Which is crazy, considering Kelly and I both had some major reservations about leaving New York and moving to the Windy City a few years ago.)
We actually made a pretty big decision yesterday, and decided to not travel to Nantucket to visit family in a couple of weeks as planned. We wanted to go so badly, but as I mentioned before, we're exhausted. We have another trip (to New York) in October, and I think we finally realized that back-to-back trips would simply be too difficult. Everyone has colds, Kelly and I are behind on work, and when was the last time we did laundry?!
It was the responsible decision. Still, we were sad. So yesterday, we headed down to Oak Street Beach–situated right in downtown Chicago–to embrace some of these last remaining summer days in the city. The beach was packed with hundreds of Chicagoans doing the exact same thing, and it was pretty wonderful.
Oak Street Beach is probably Chicago's fanciest beach, which is part of the reason we decked the whole family out in Vineyard Vines for it. ;) As part of this year's "Fix How Mitch Looks" initiative, I got dressed up. This was great because 1) It prevented me from taking my shirt off–a solid win for everyone involved, and 2) Vineyard Vines is the one brand that pulls off that "fancy on a beach" look.
And I think these pictures can attest to the fact that I looked freakin' incredible.
There is always tomorrow to unpack the suitcase. Or, realistically, throw it in the back of the closet and try to forget that it's filled with dirty travel clothes. There is always tomorrow to settle back in to the routine. Because there's only so much summer left.
Mitch. Out.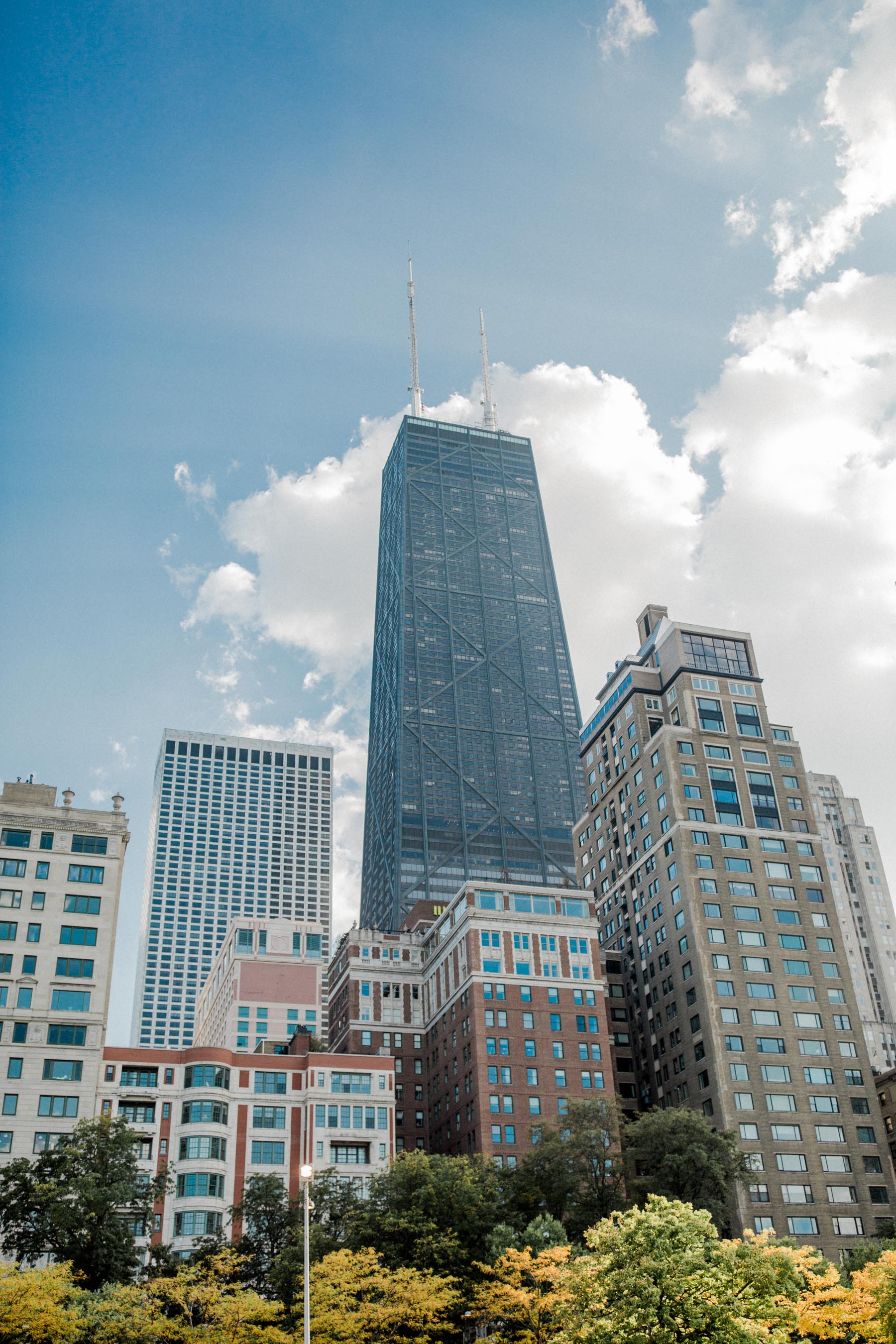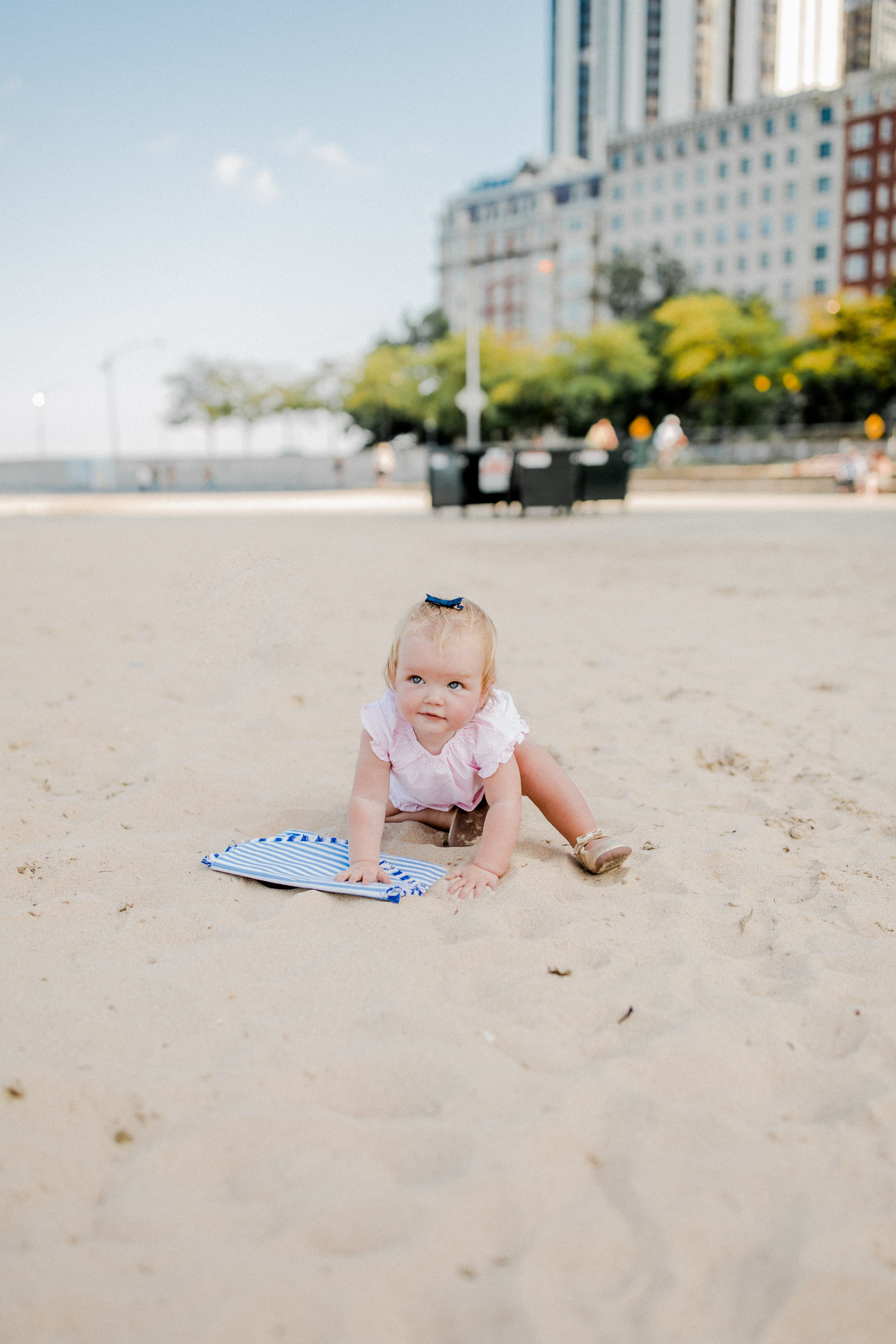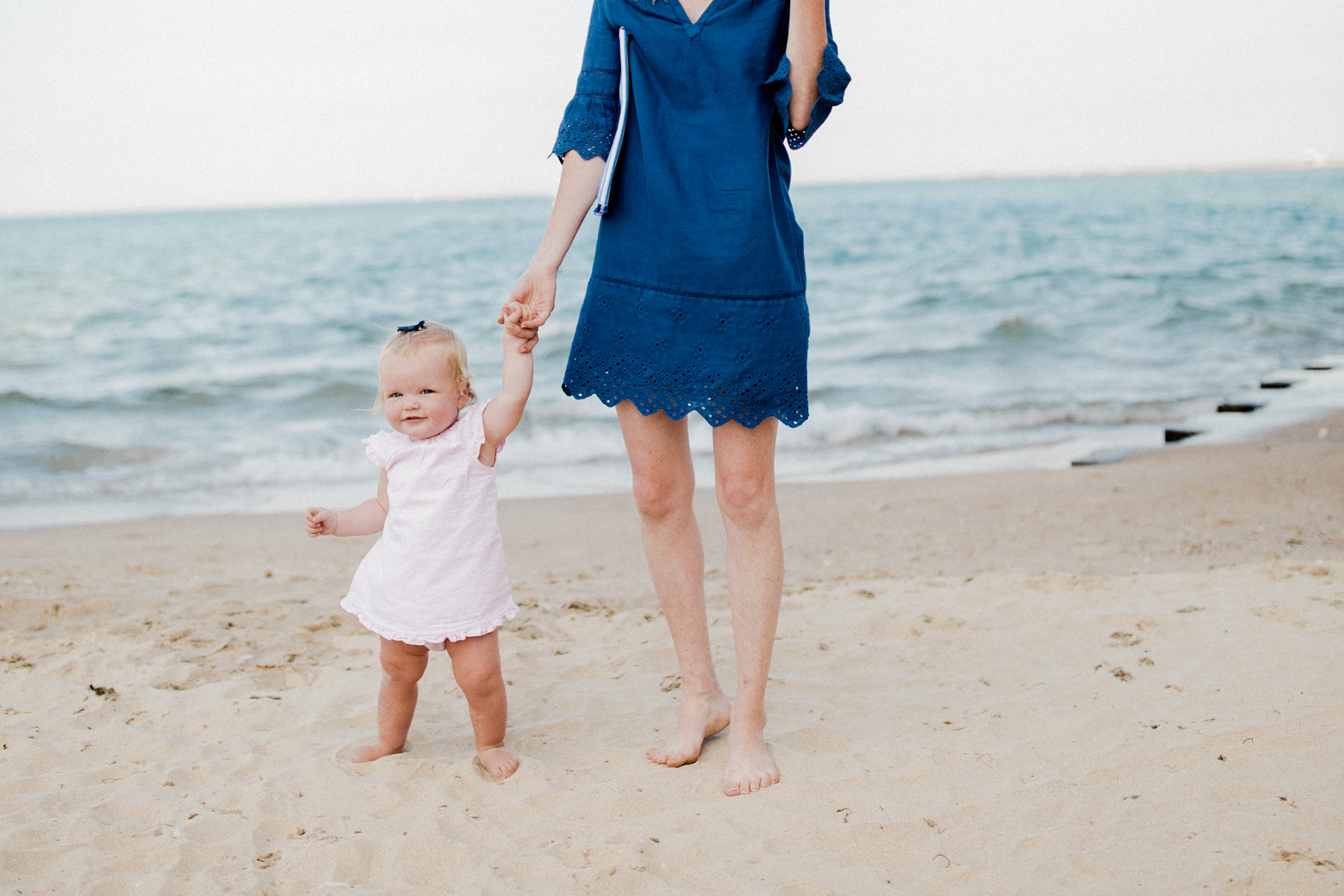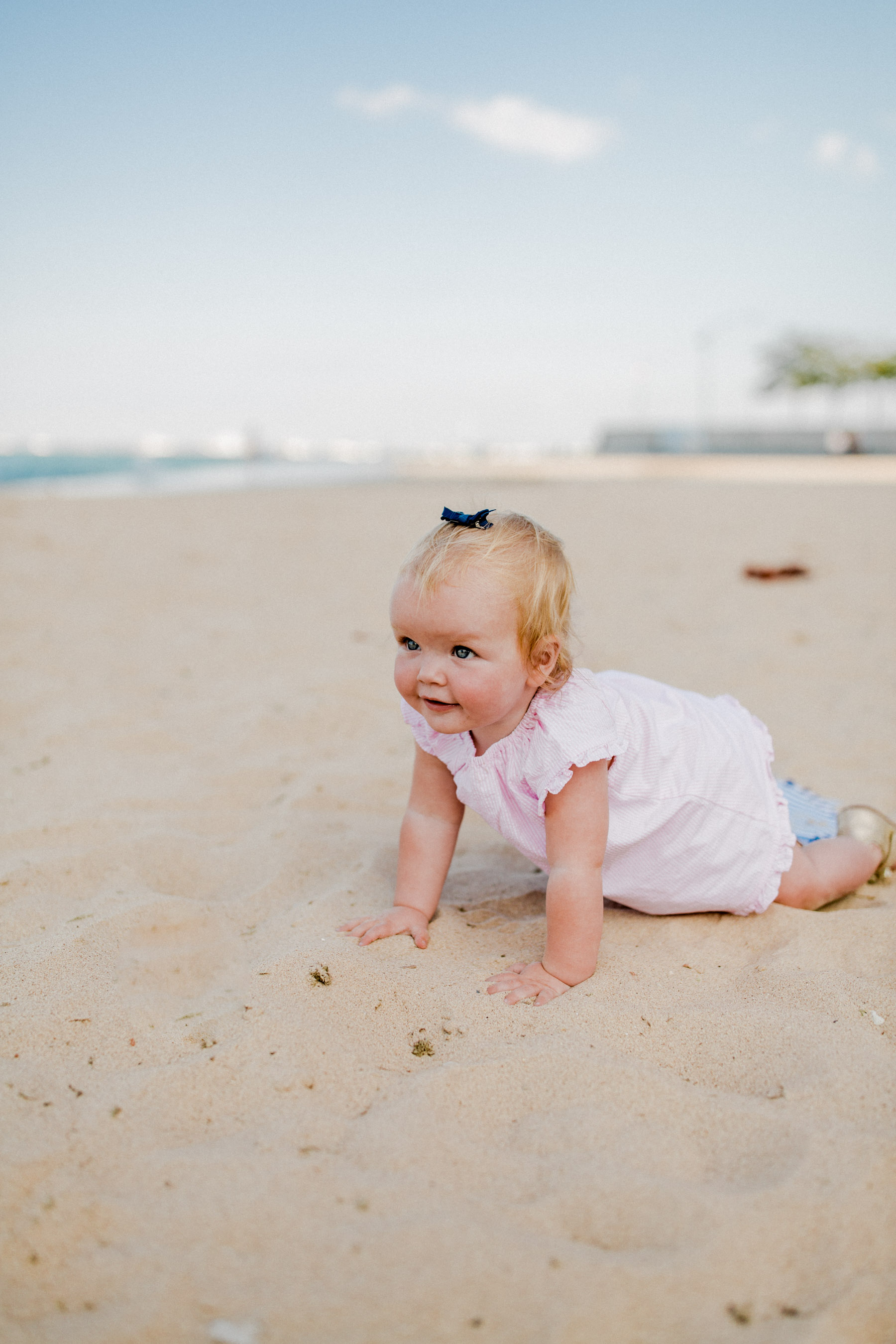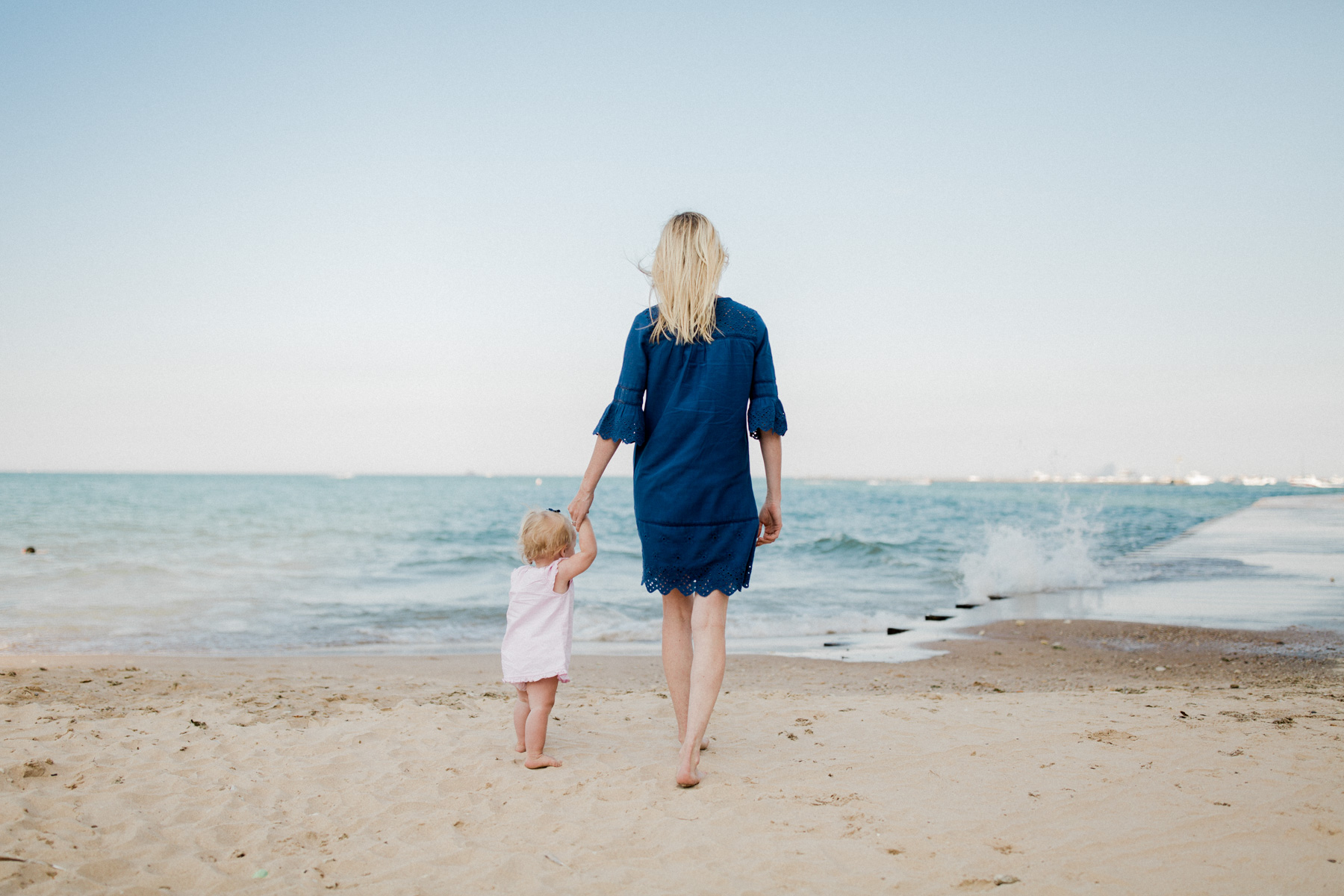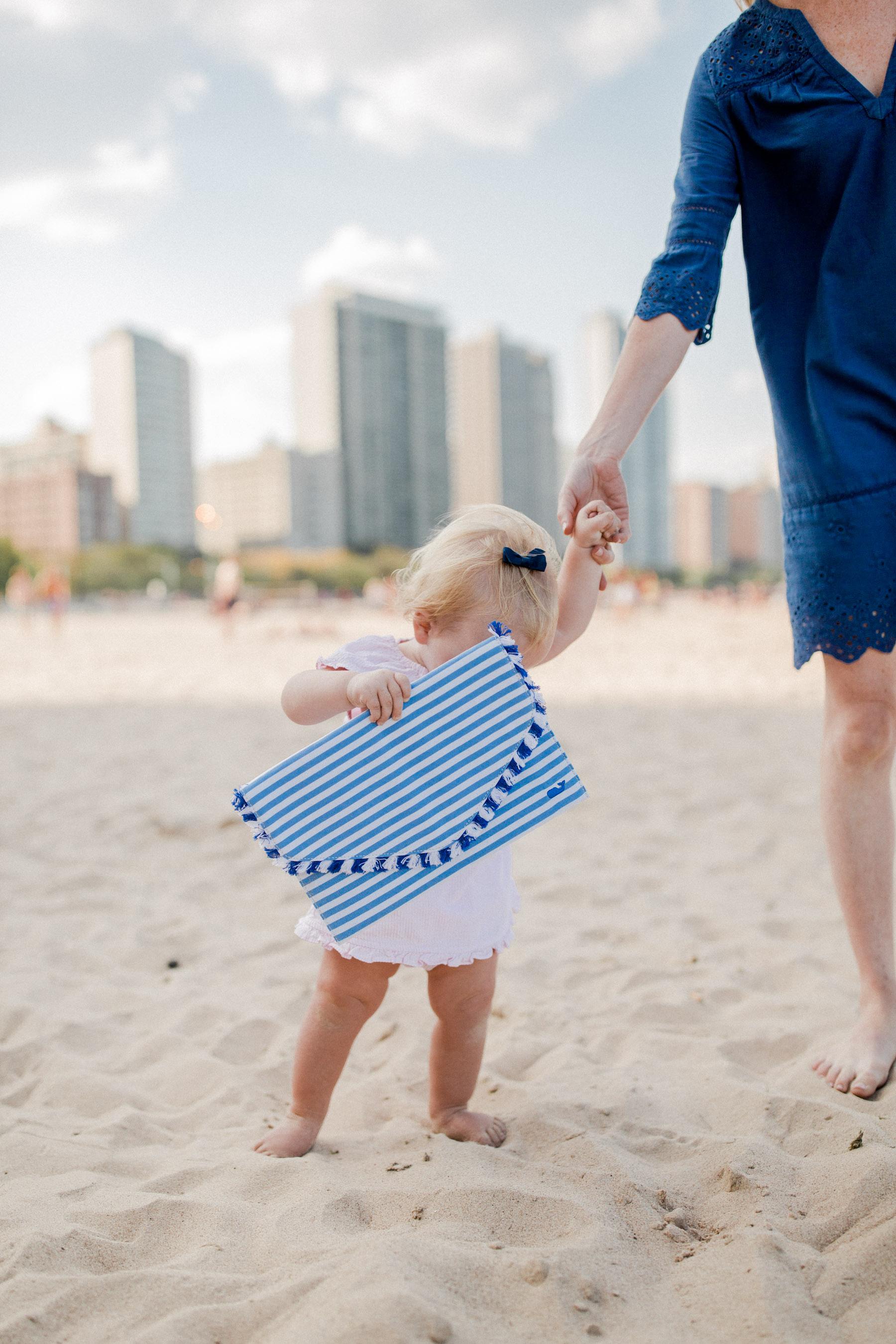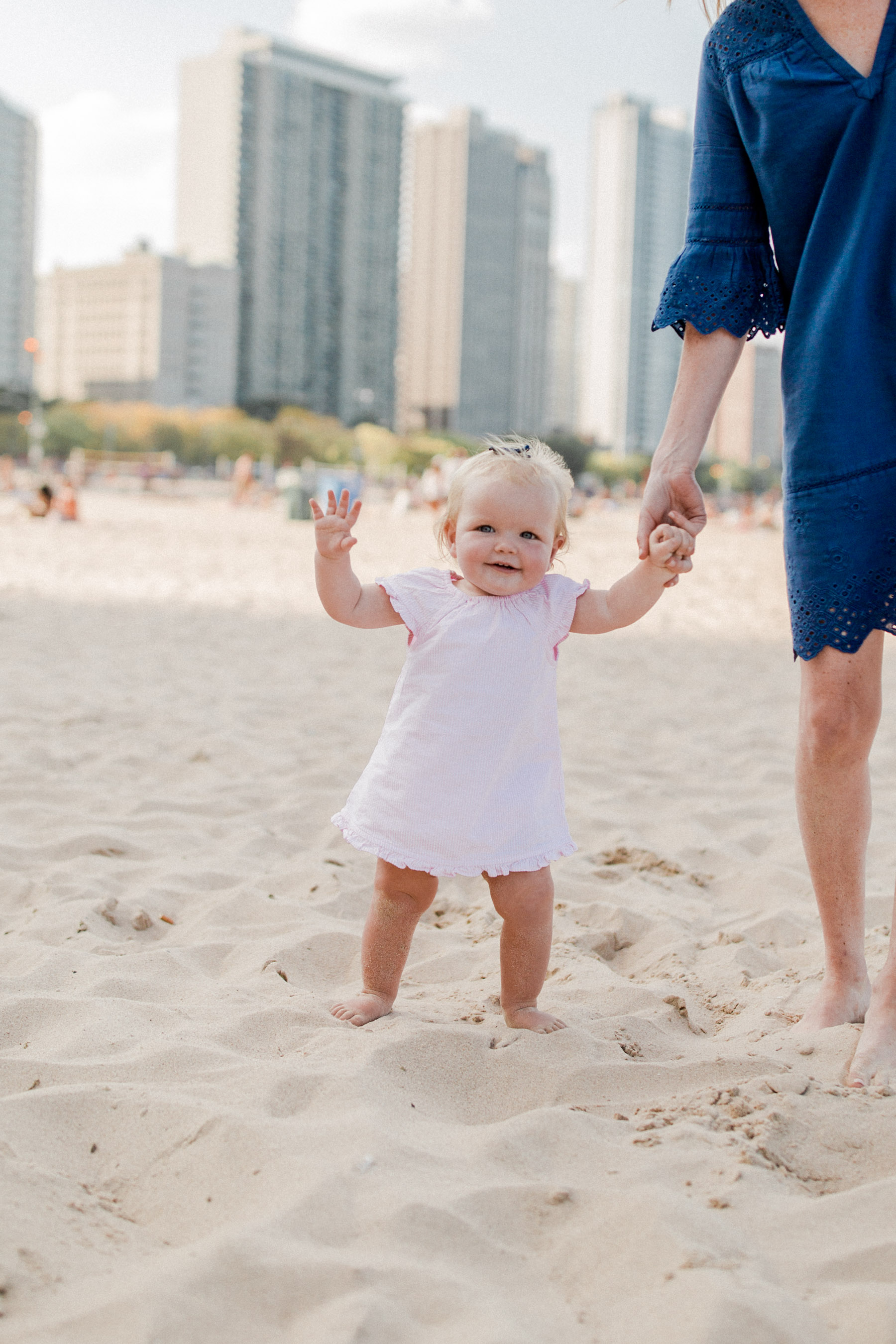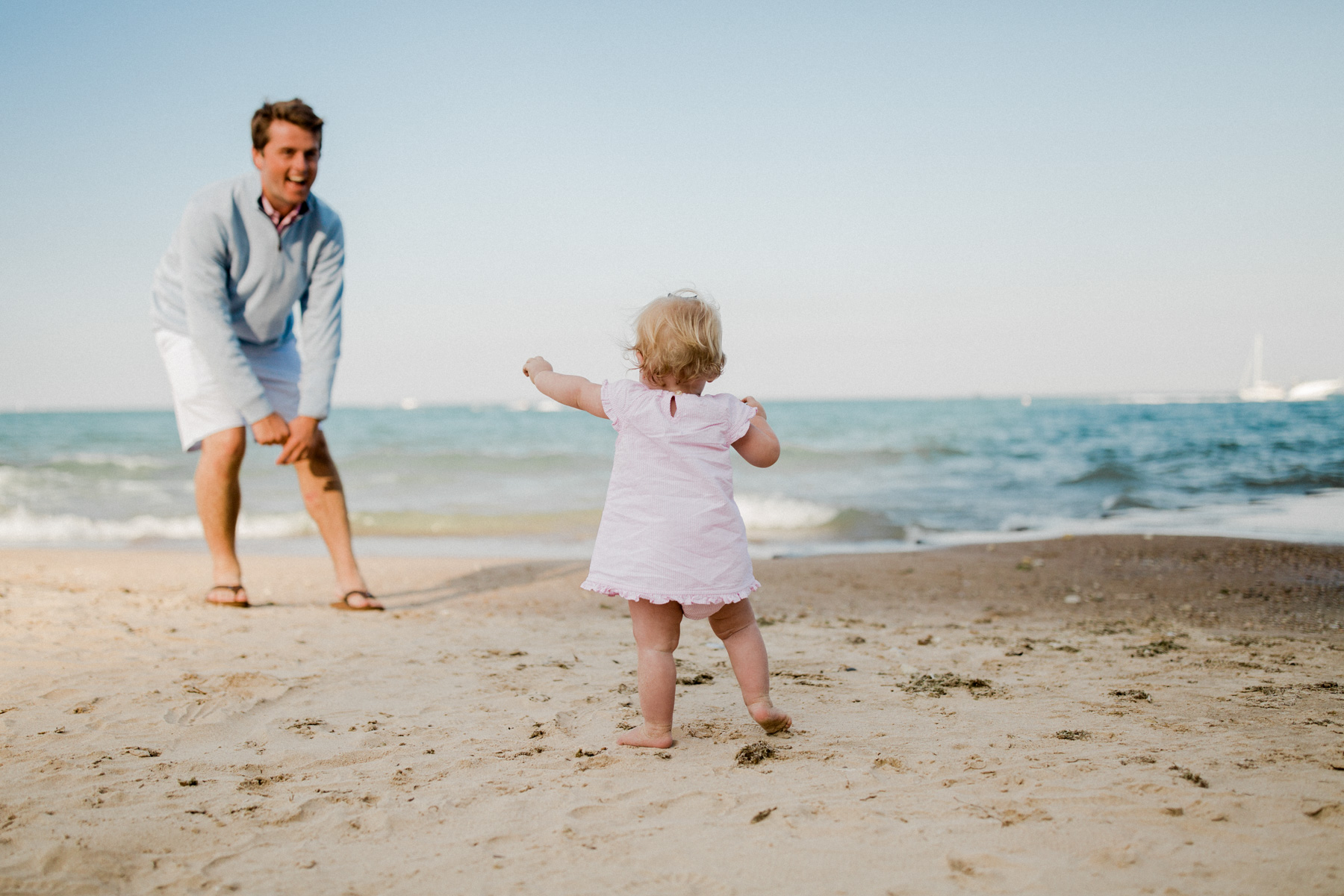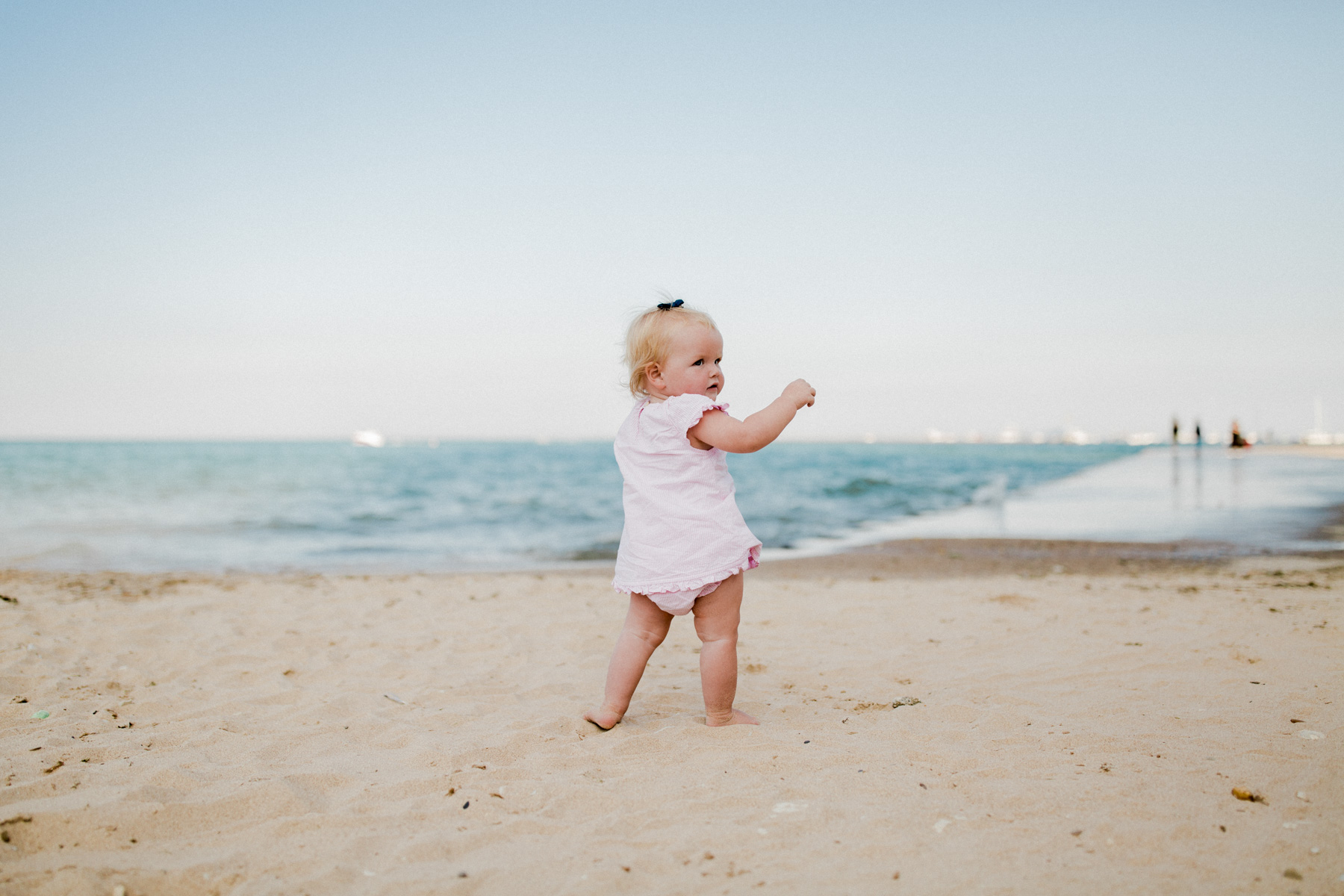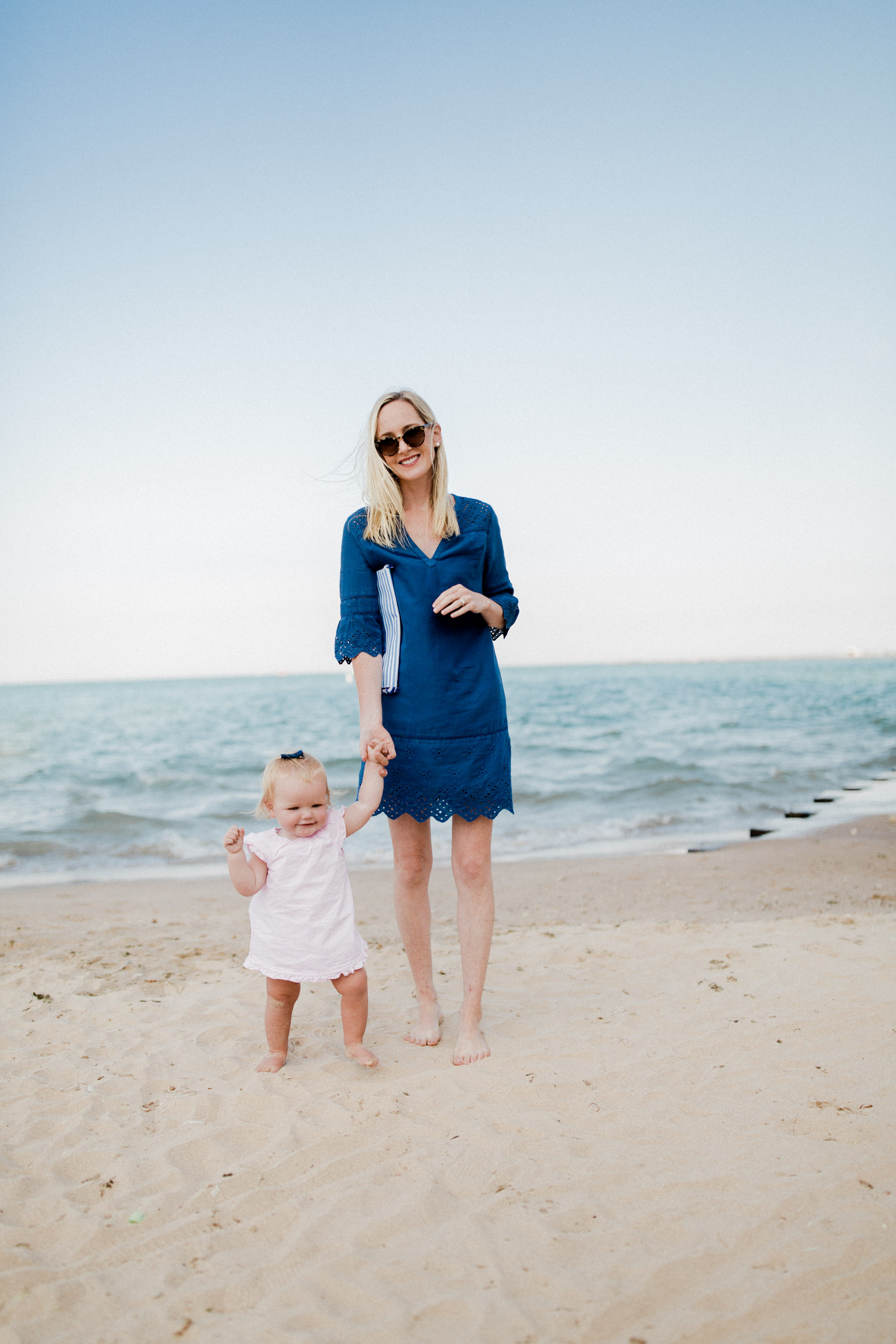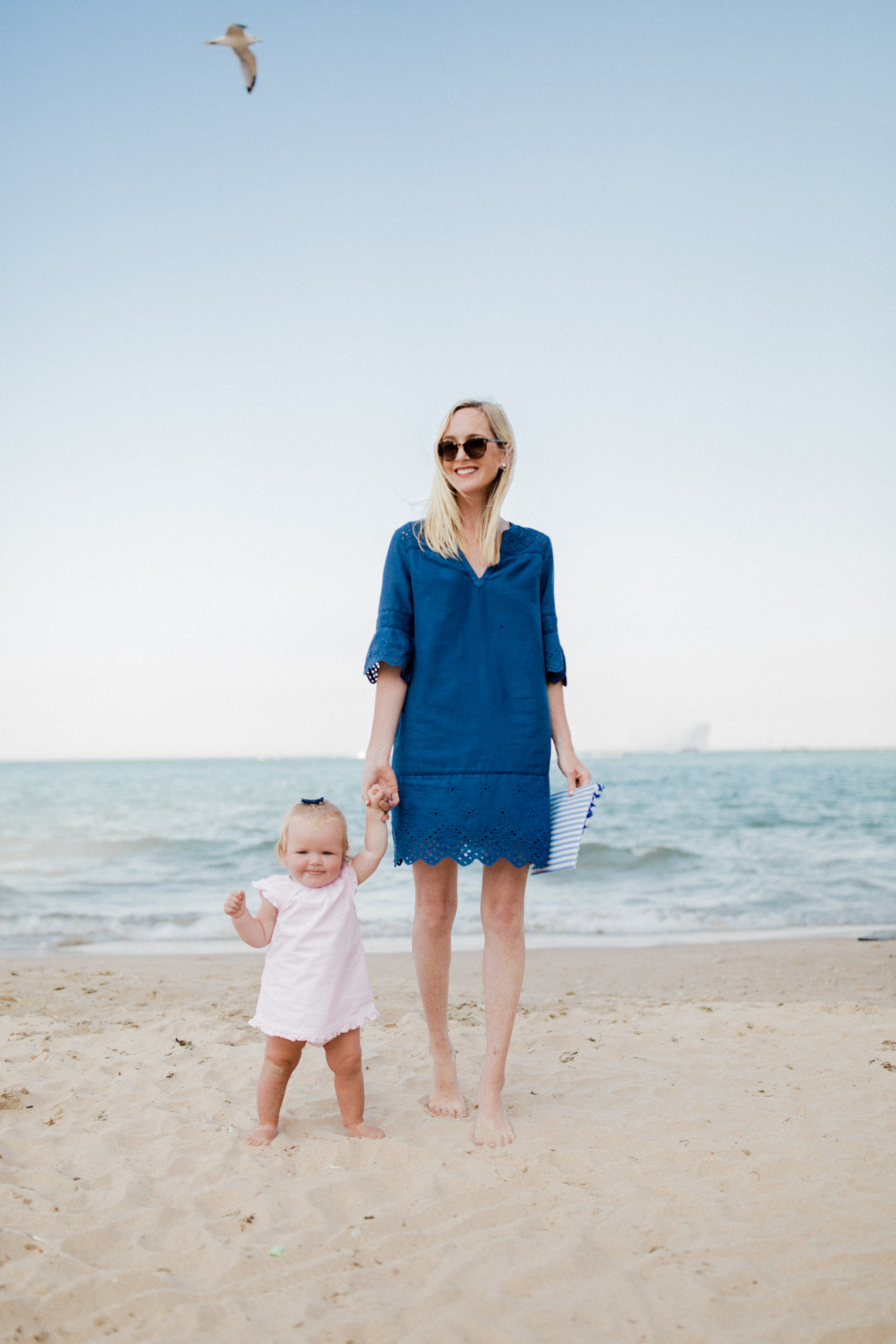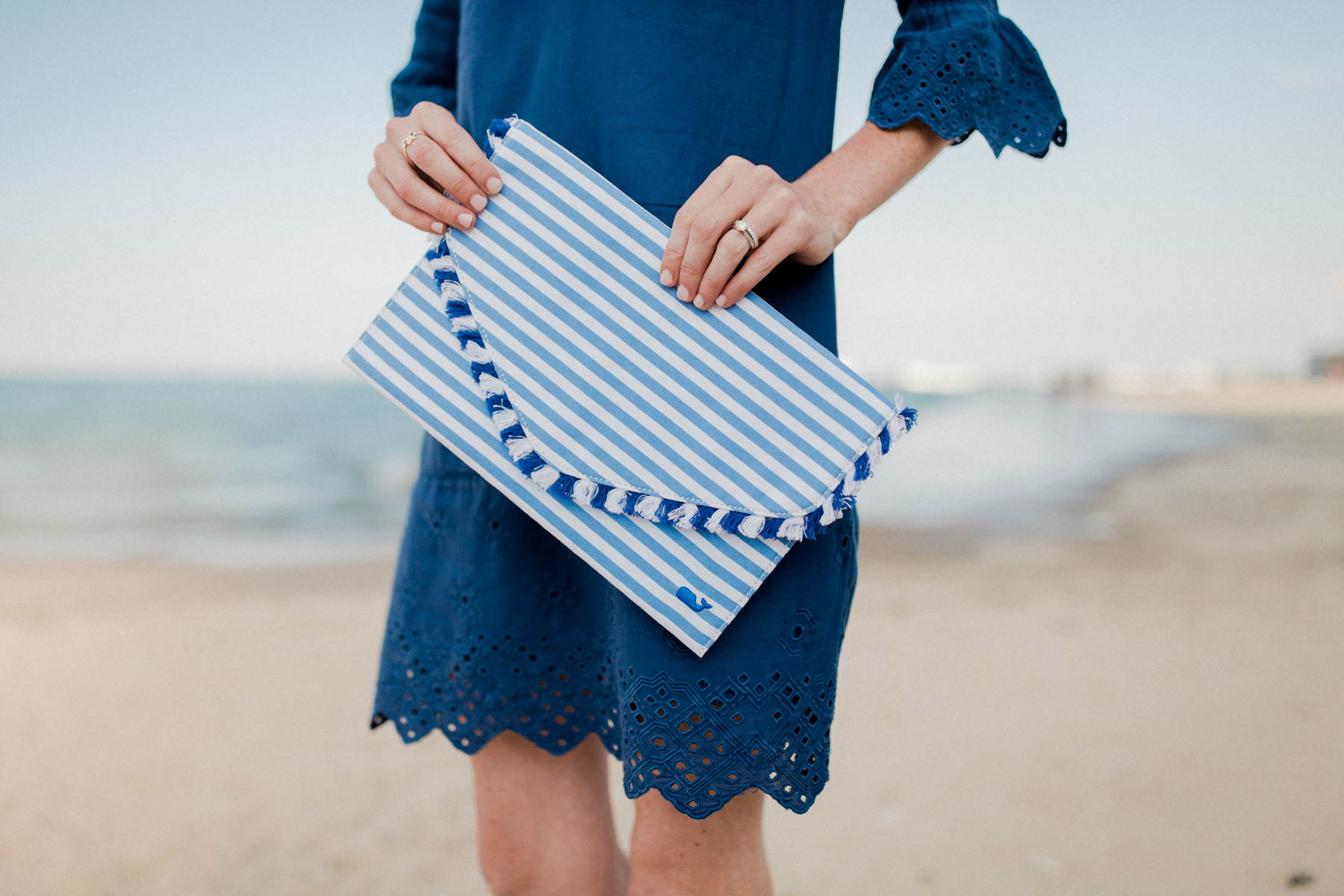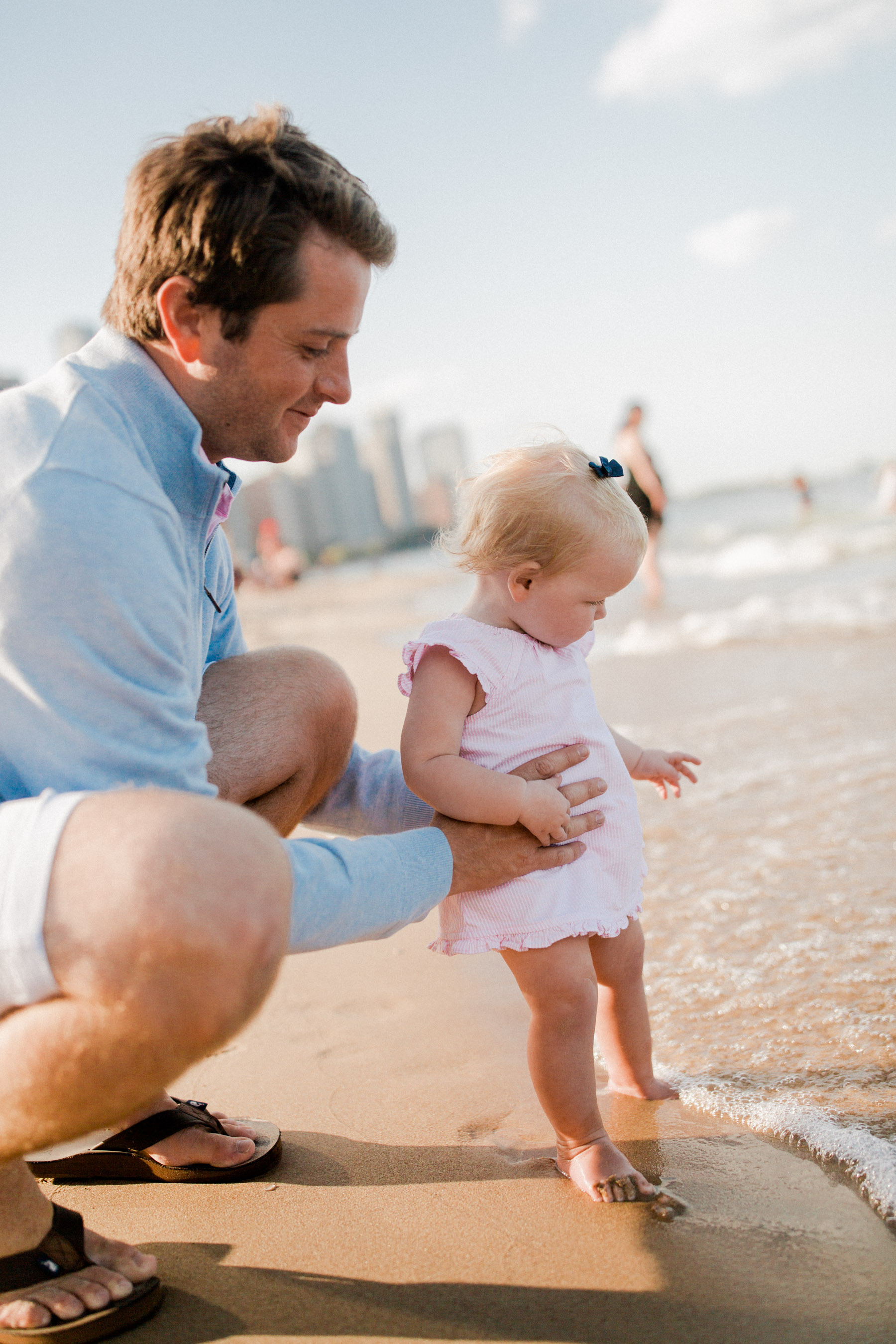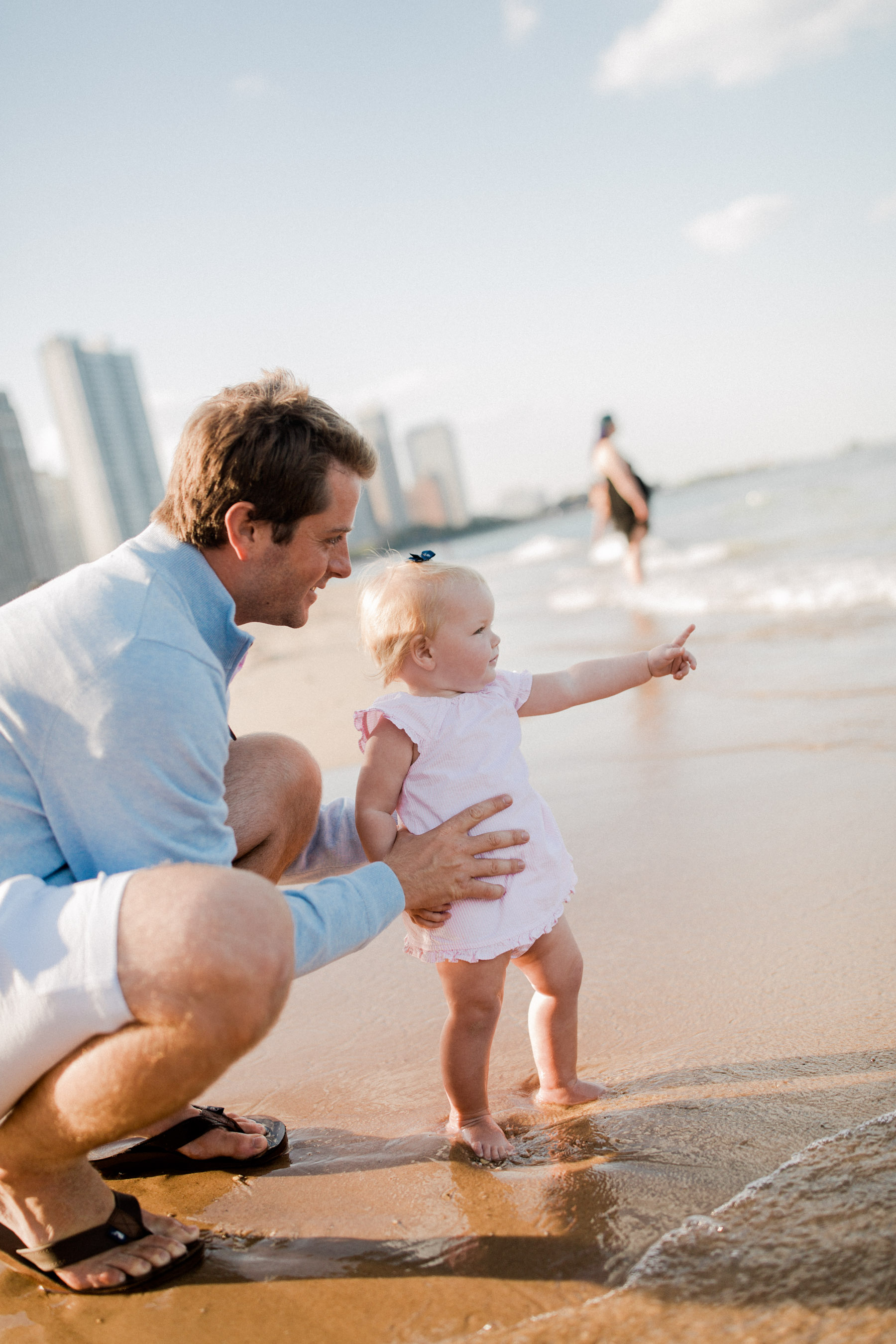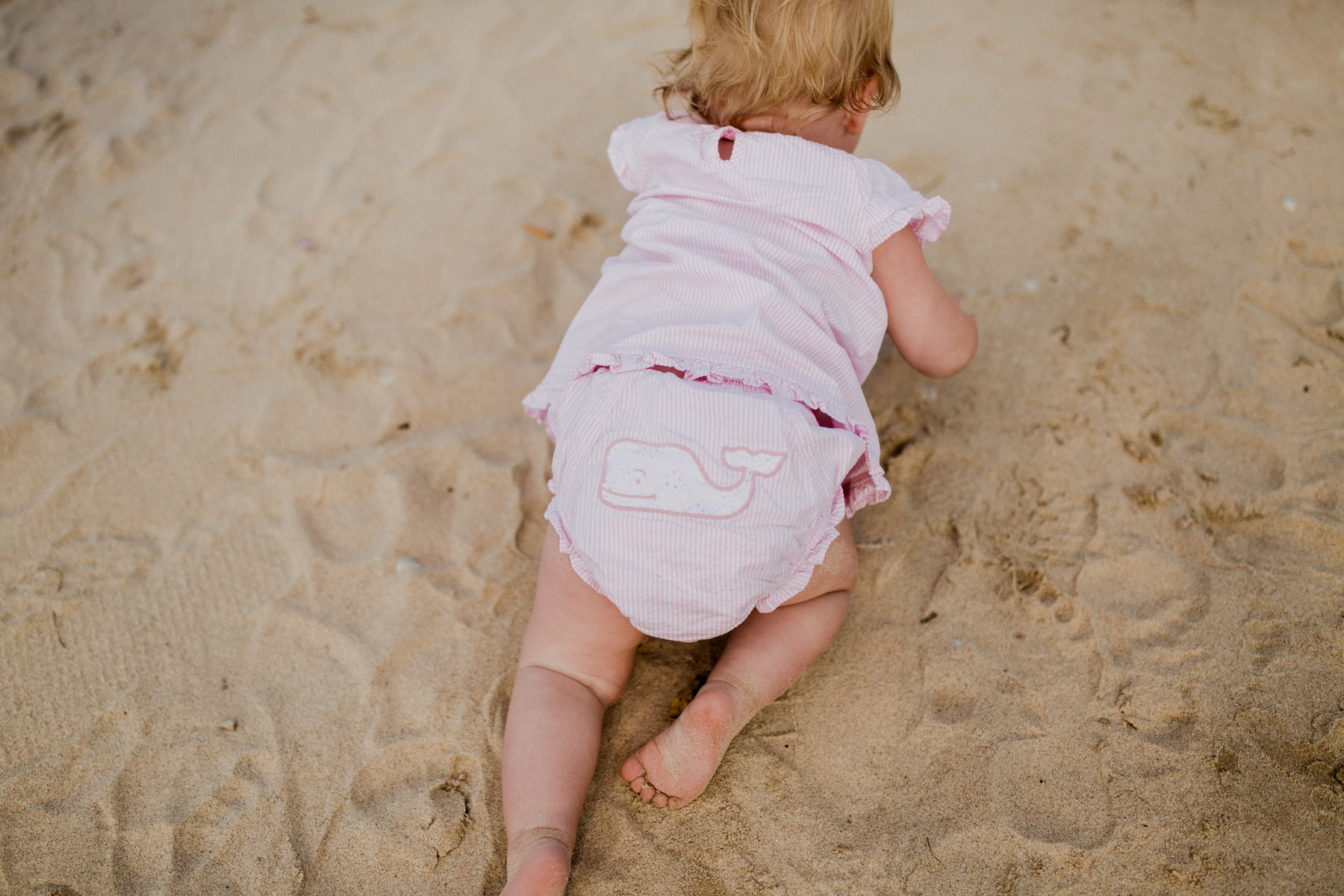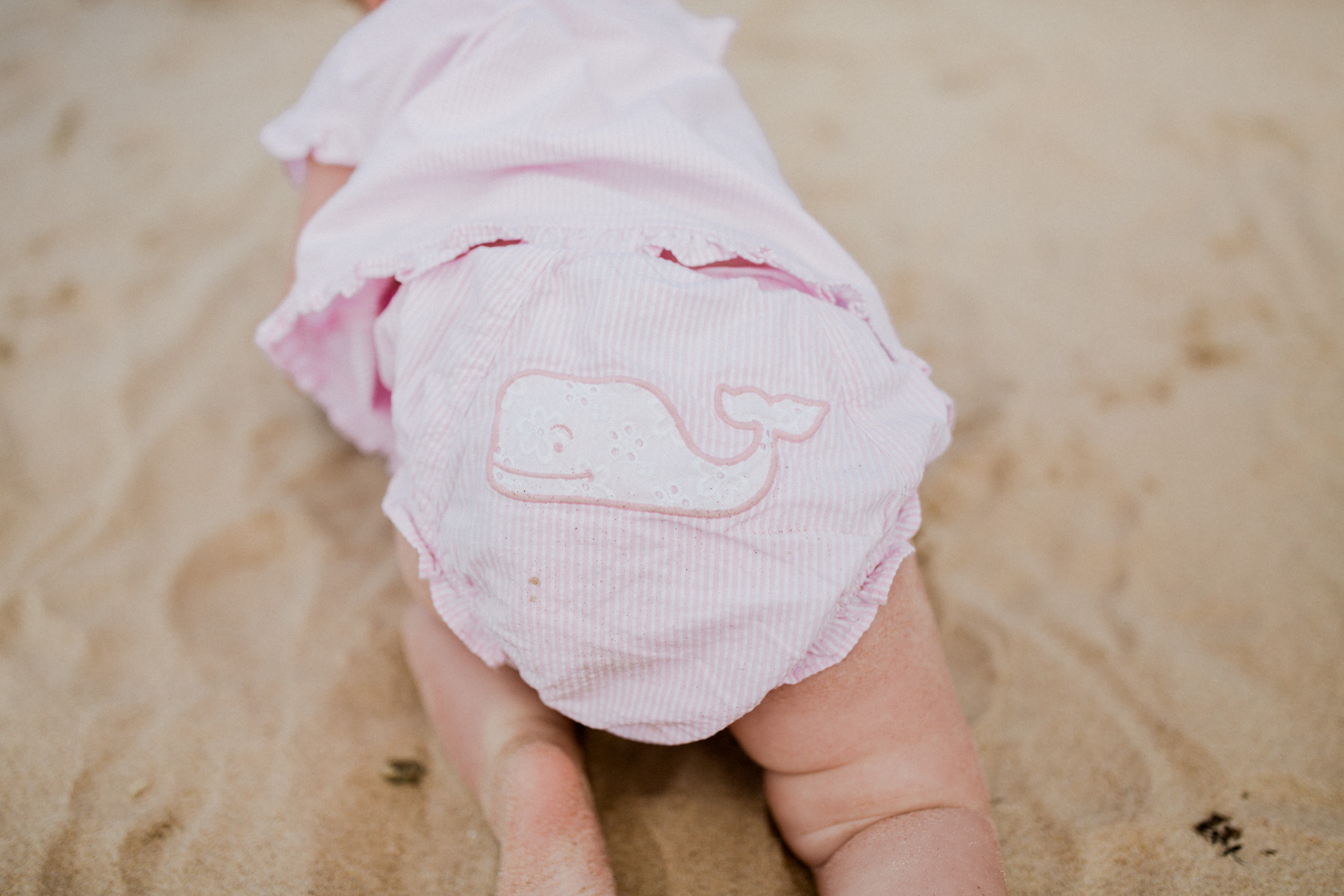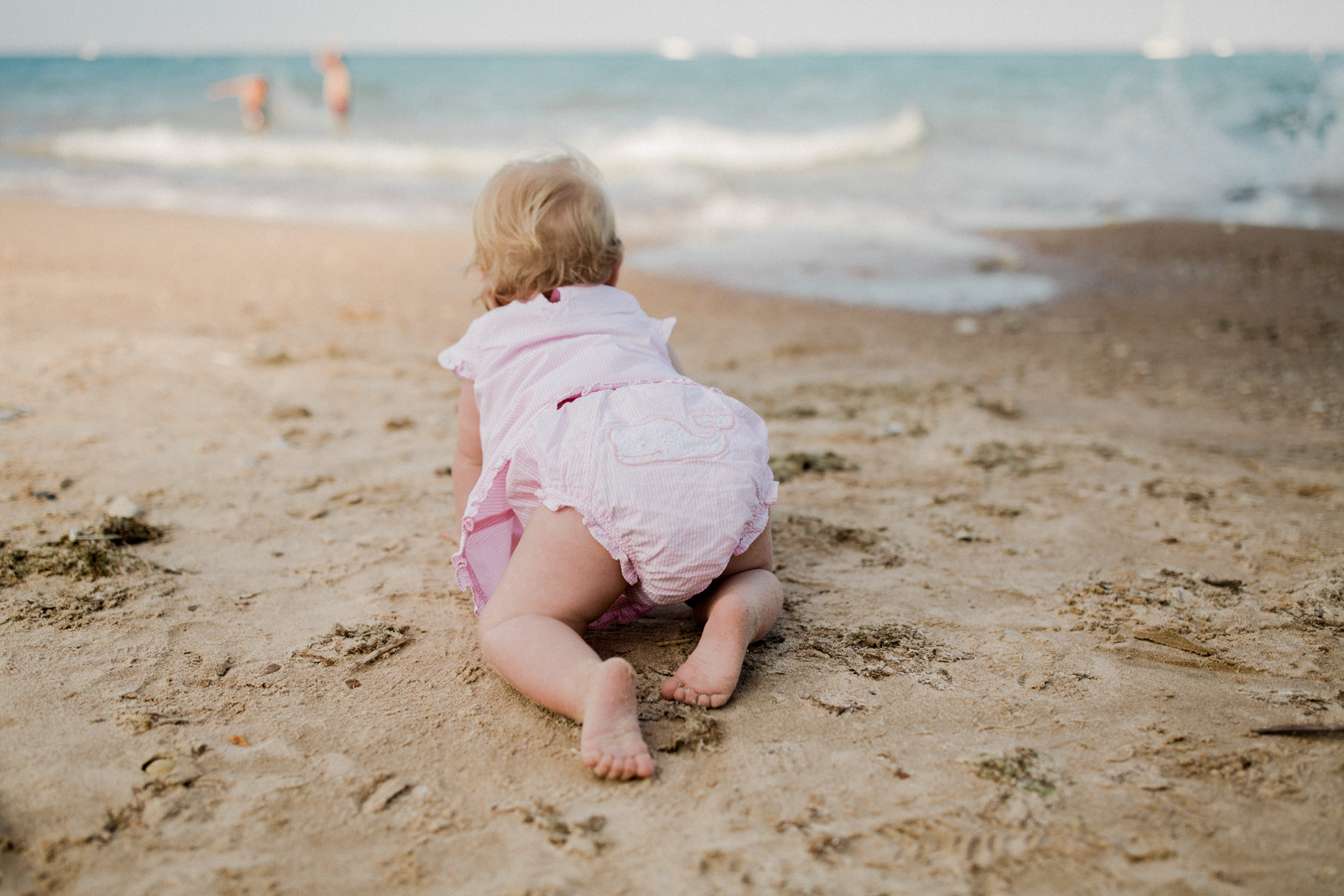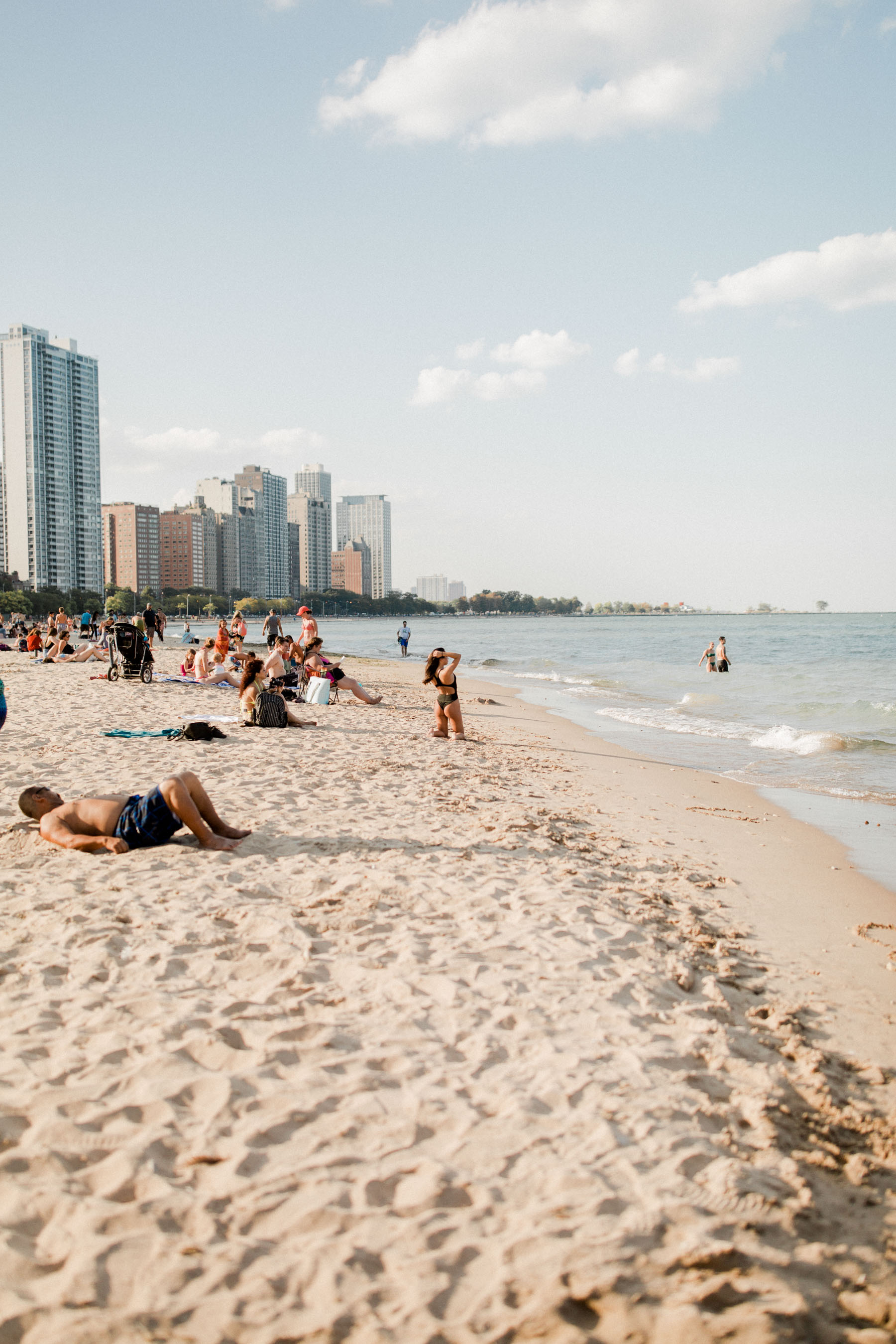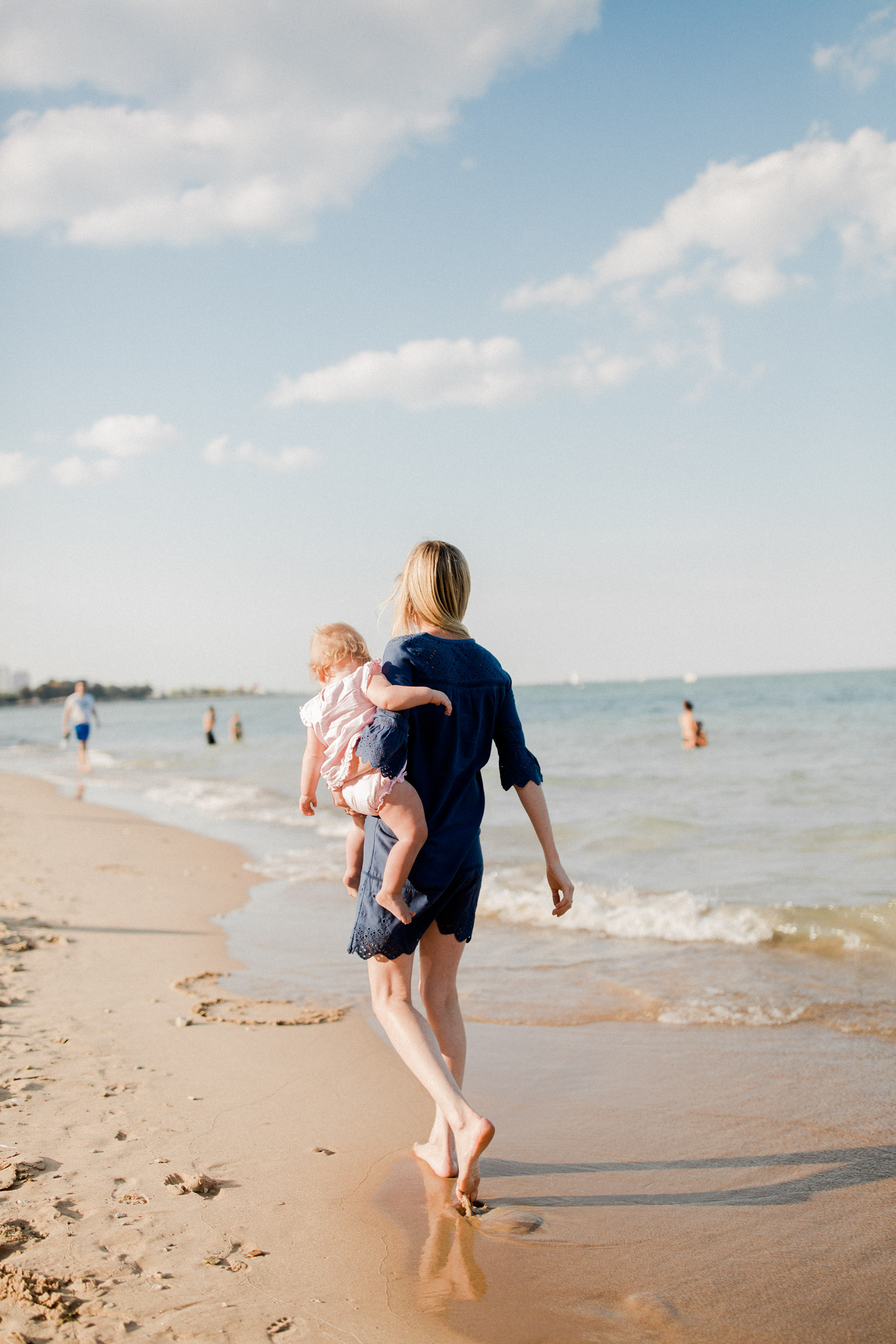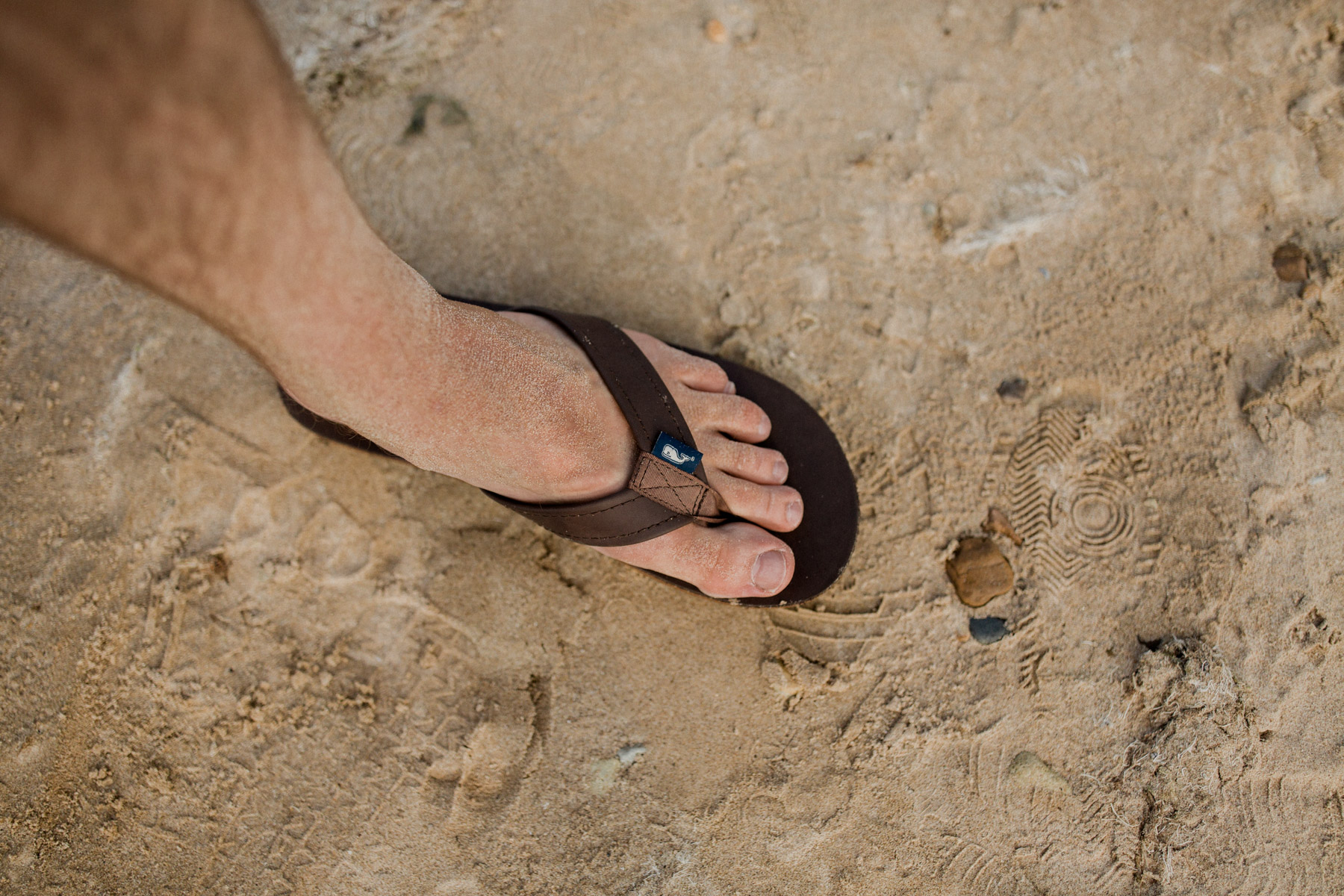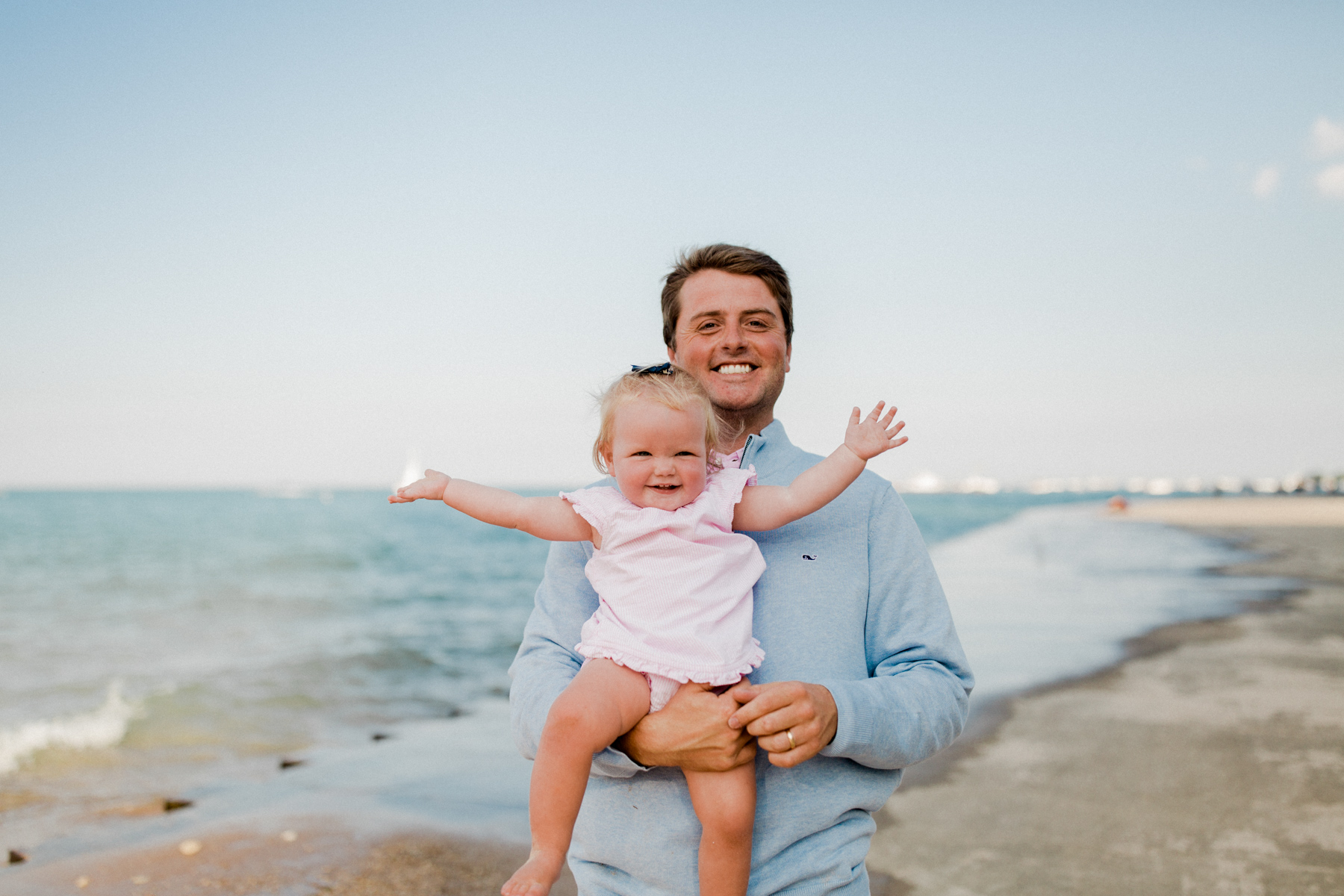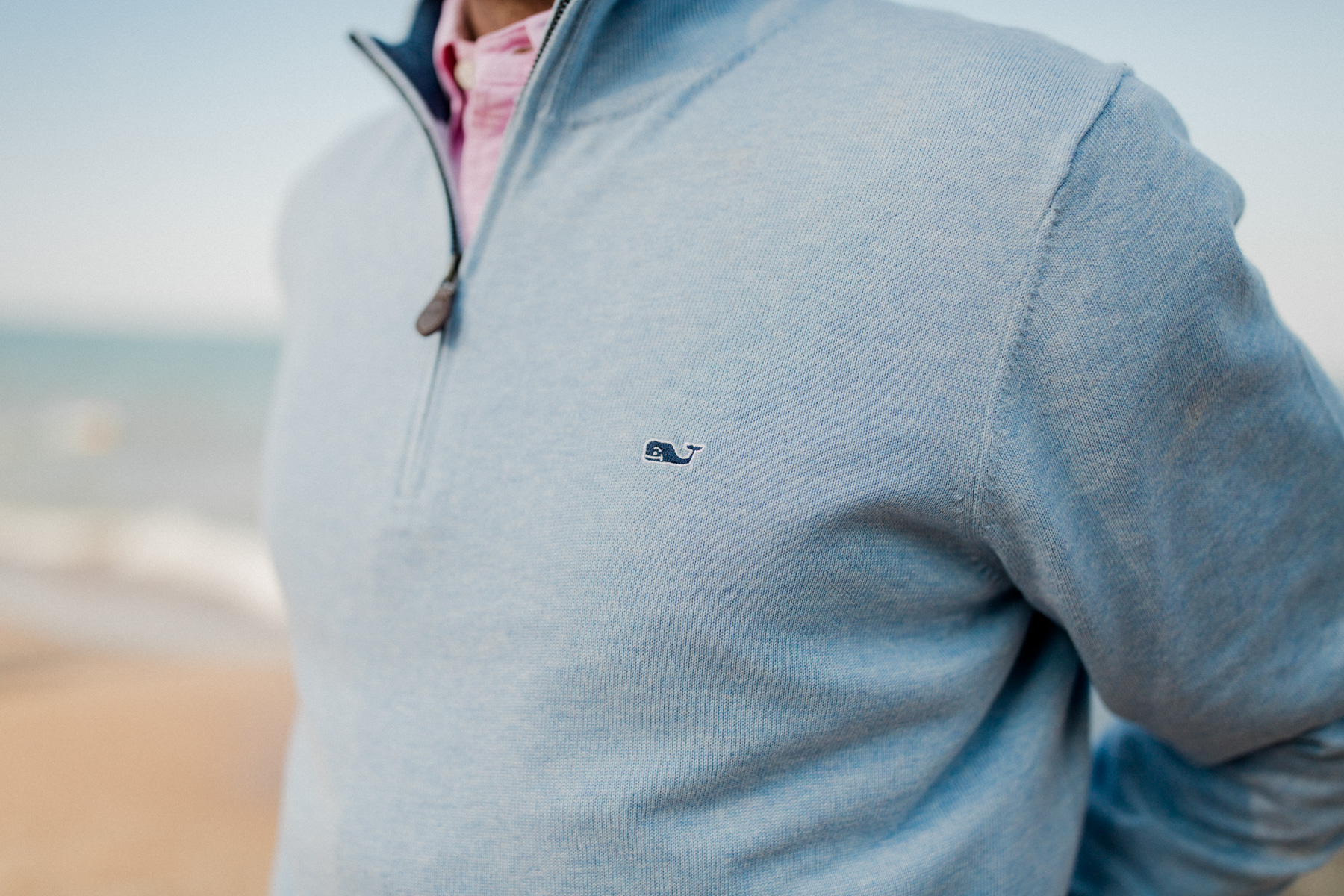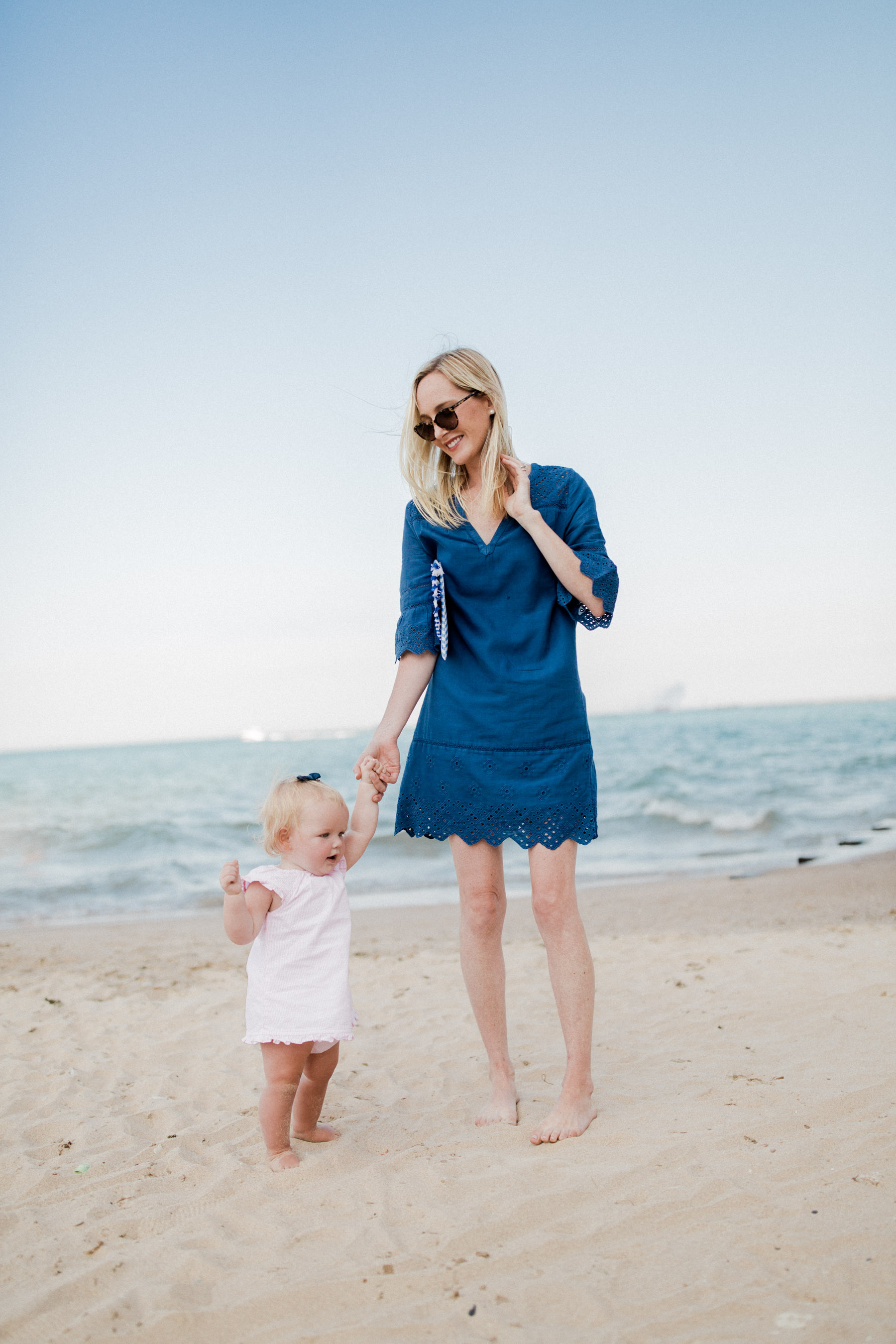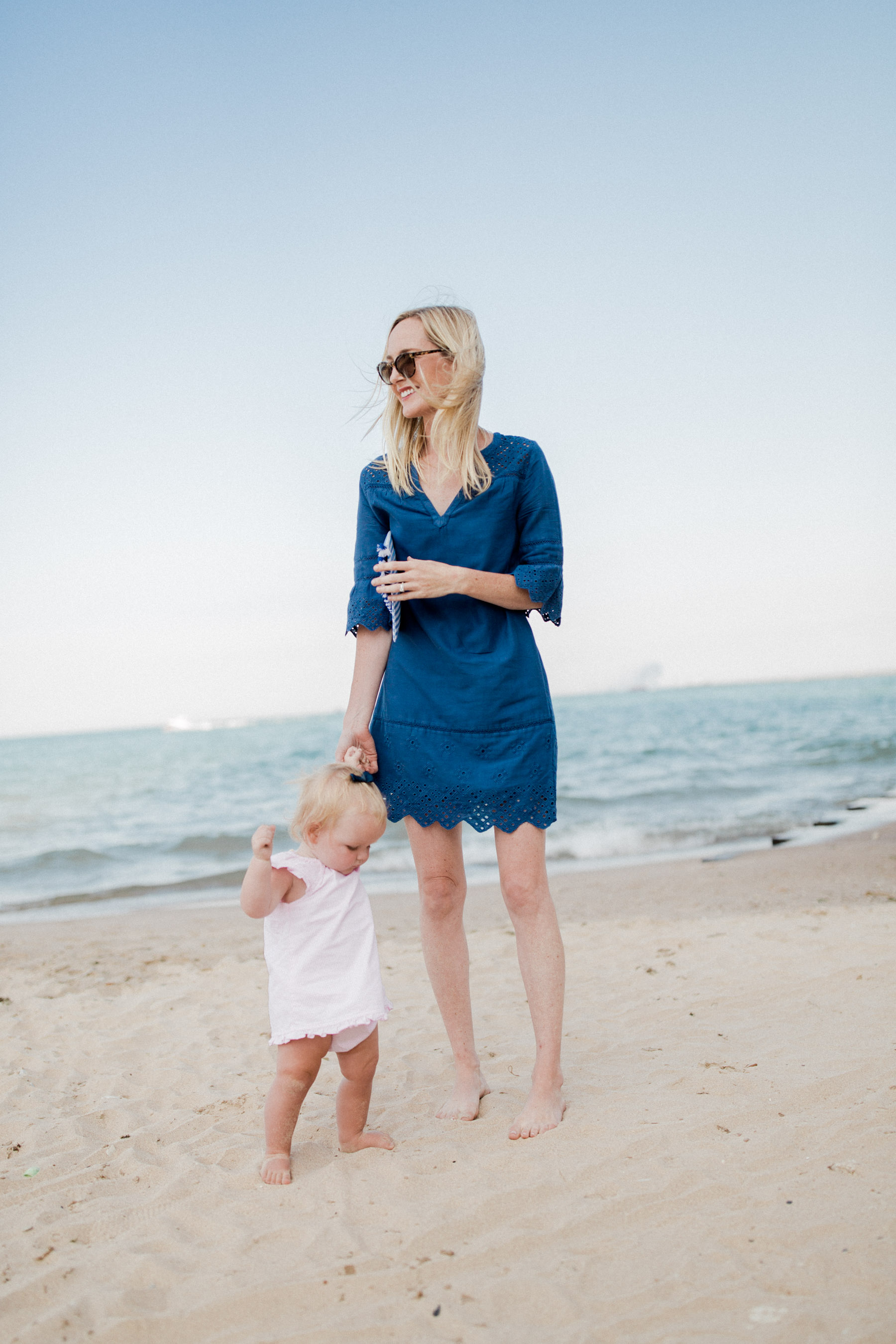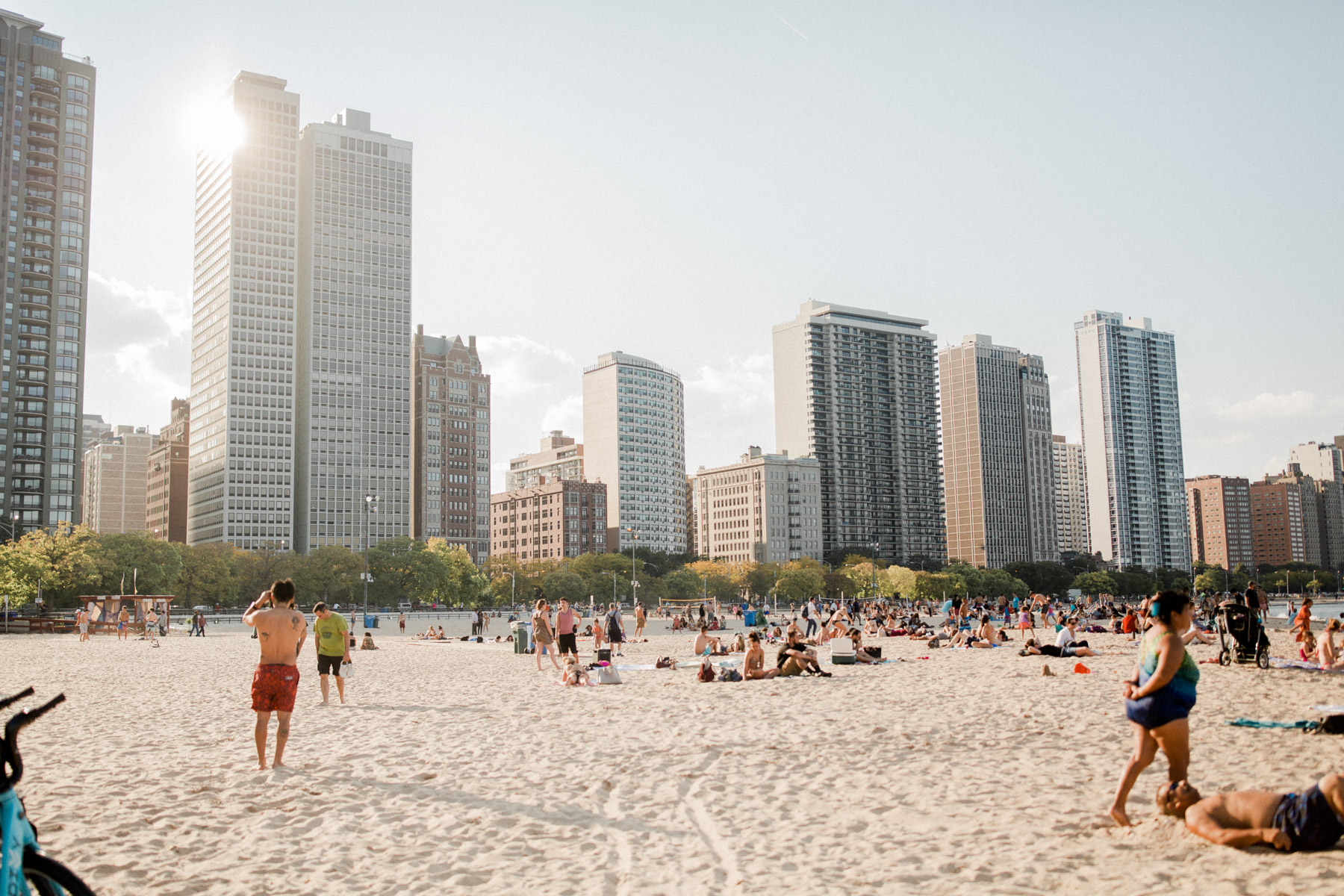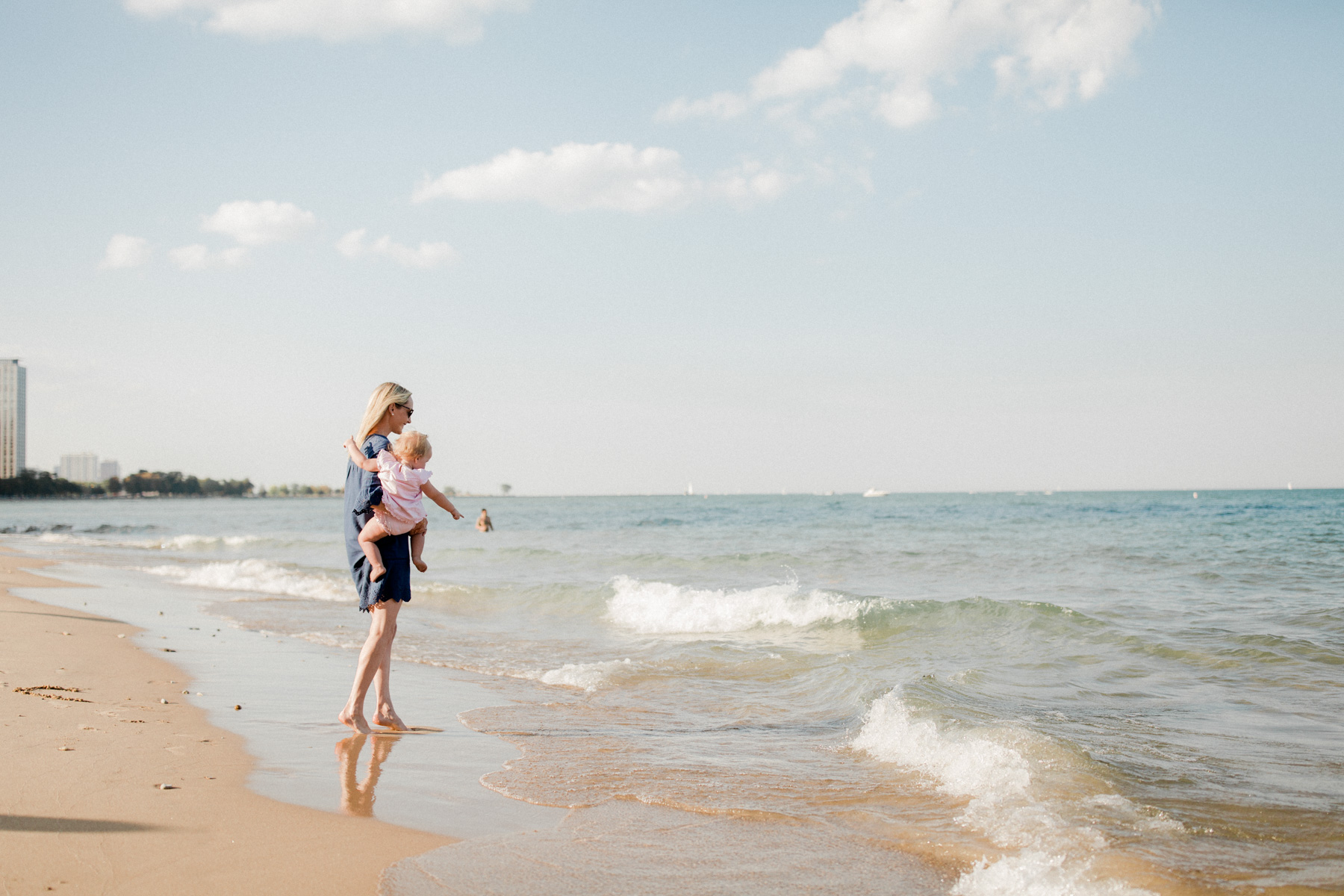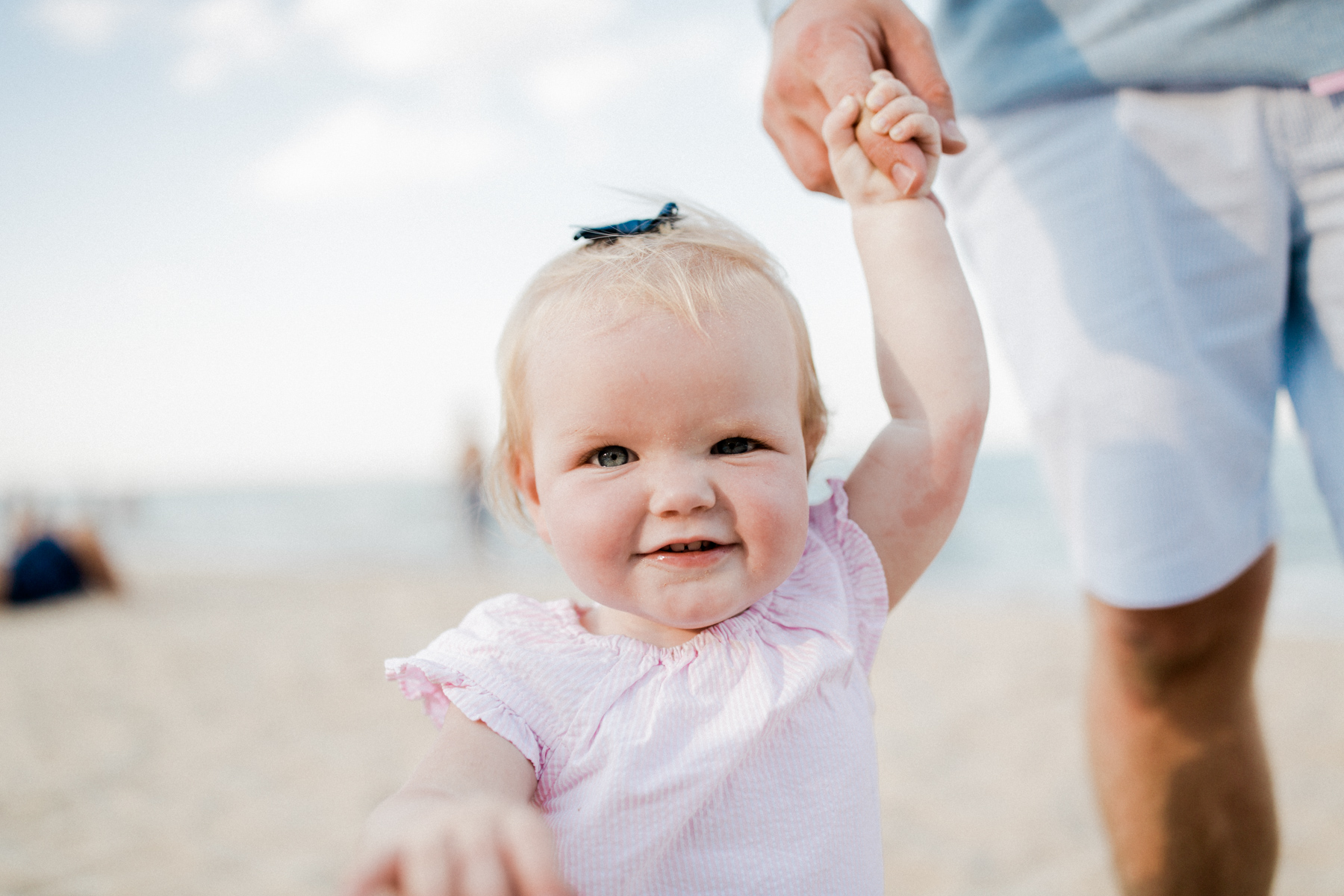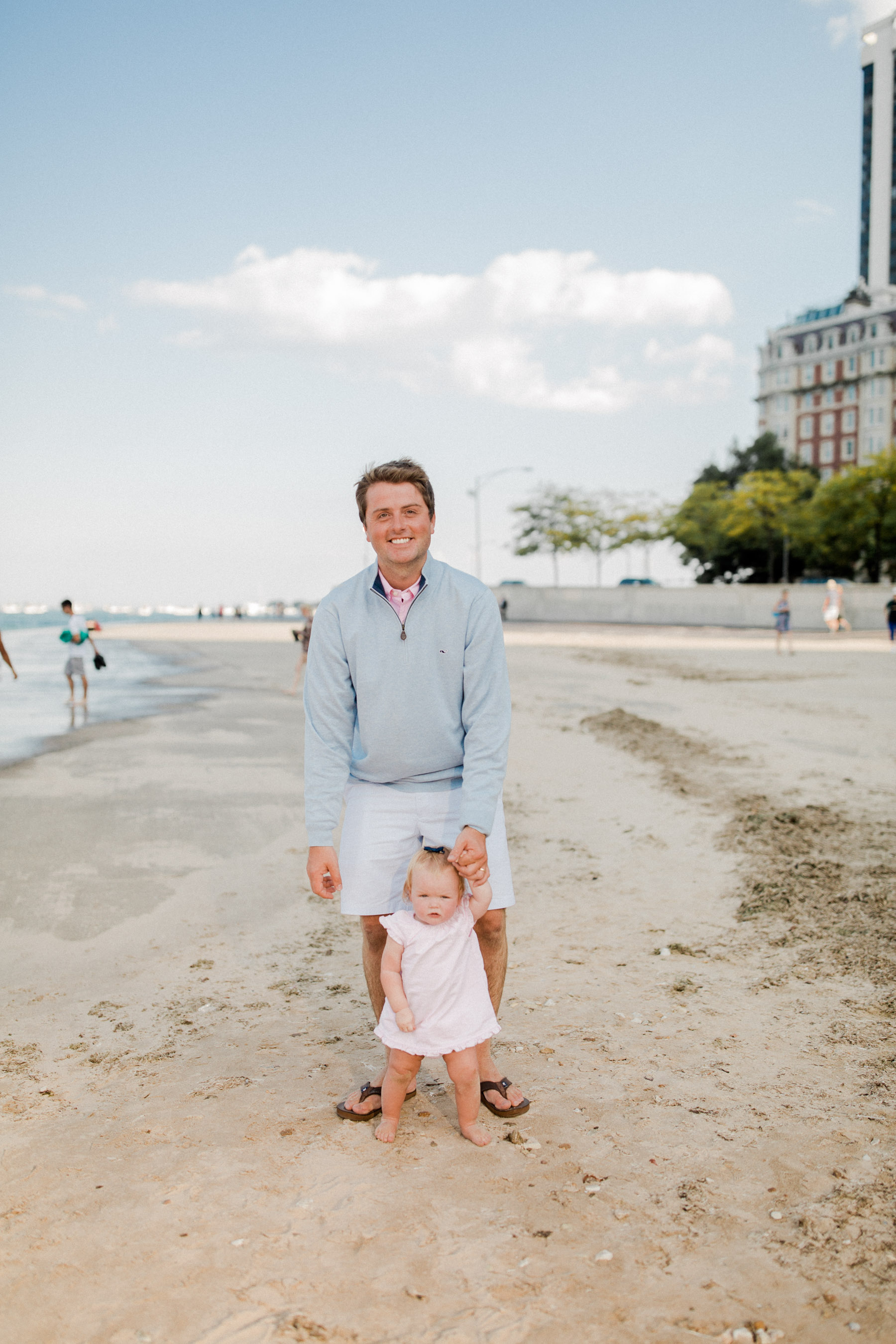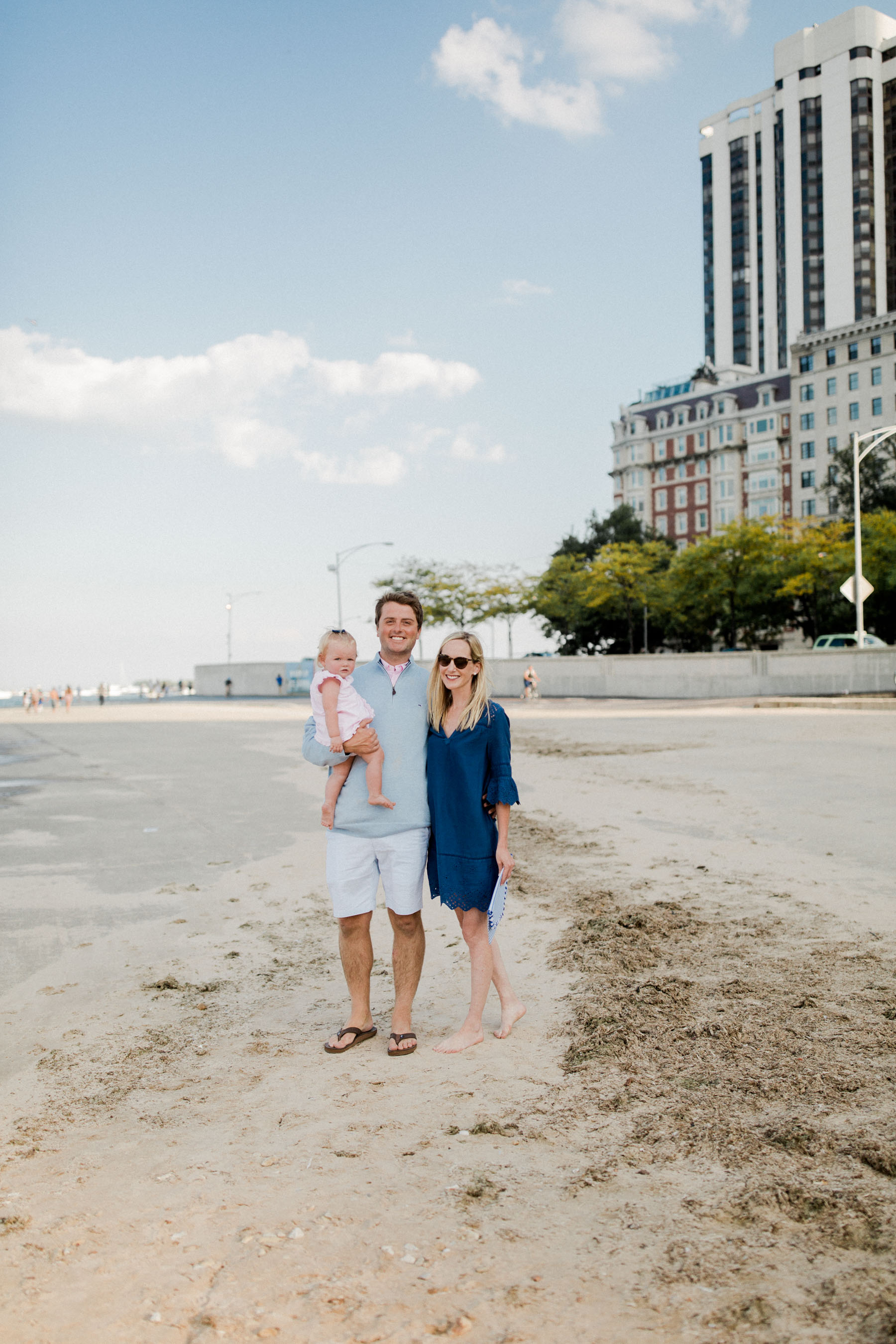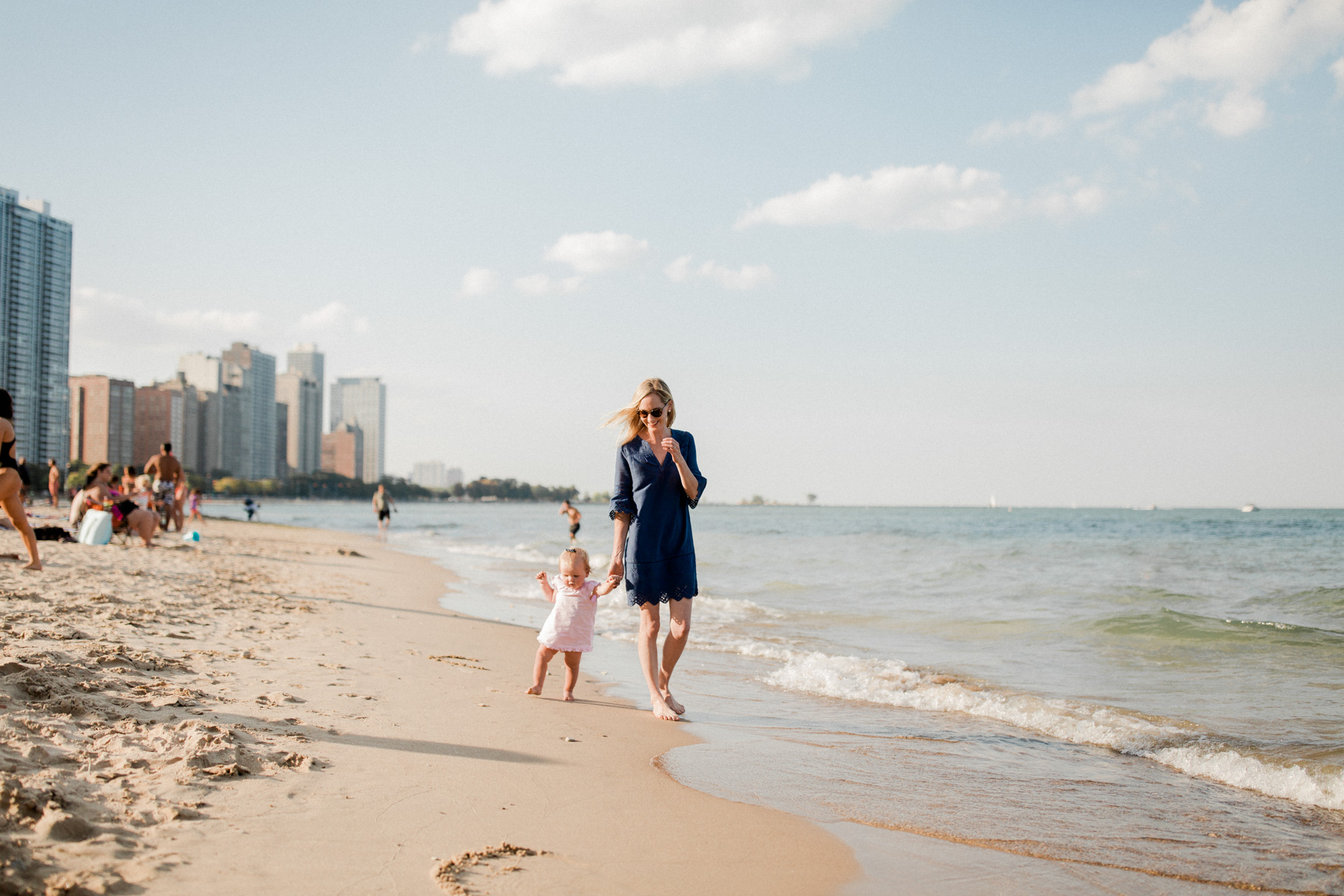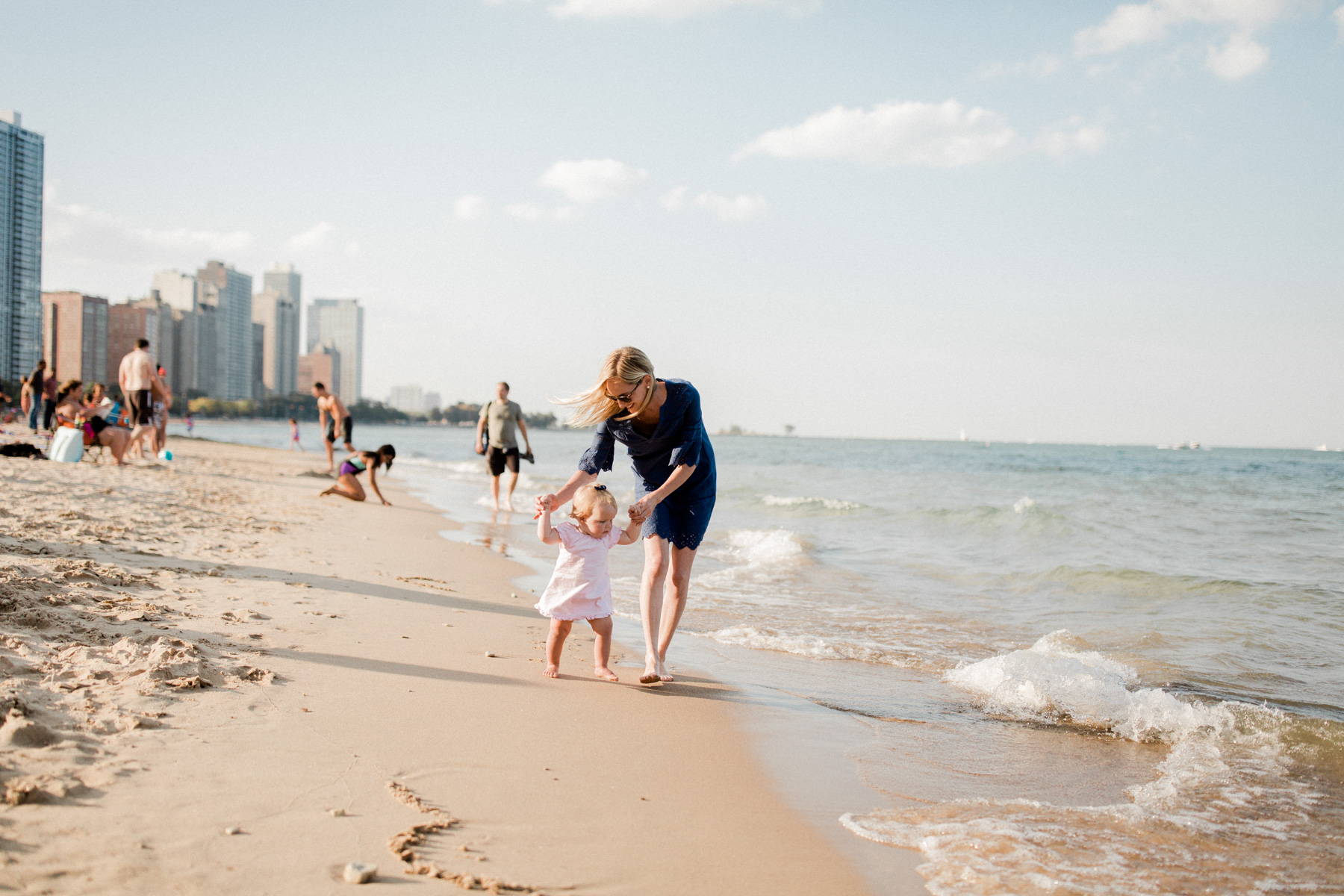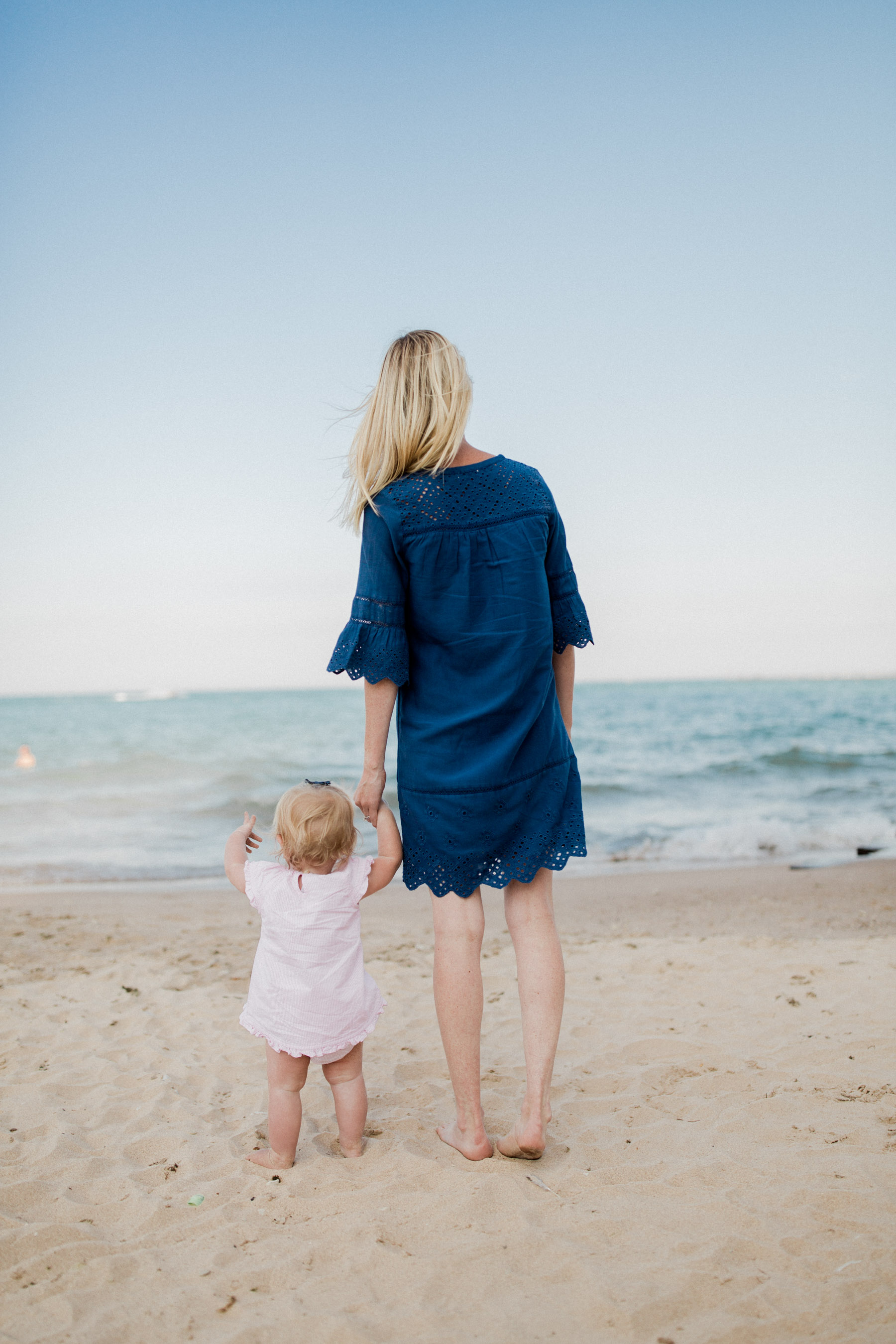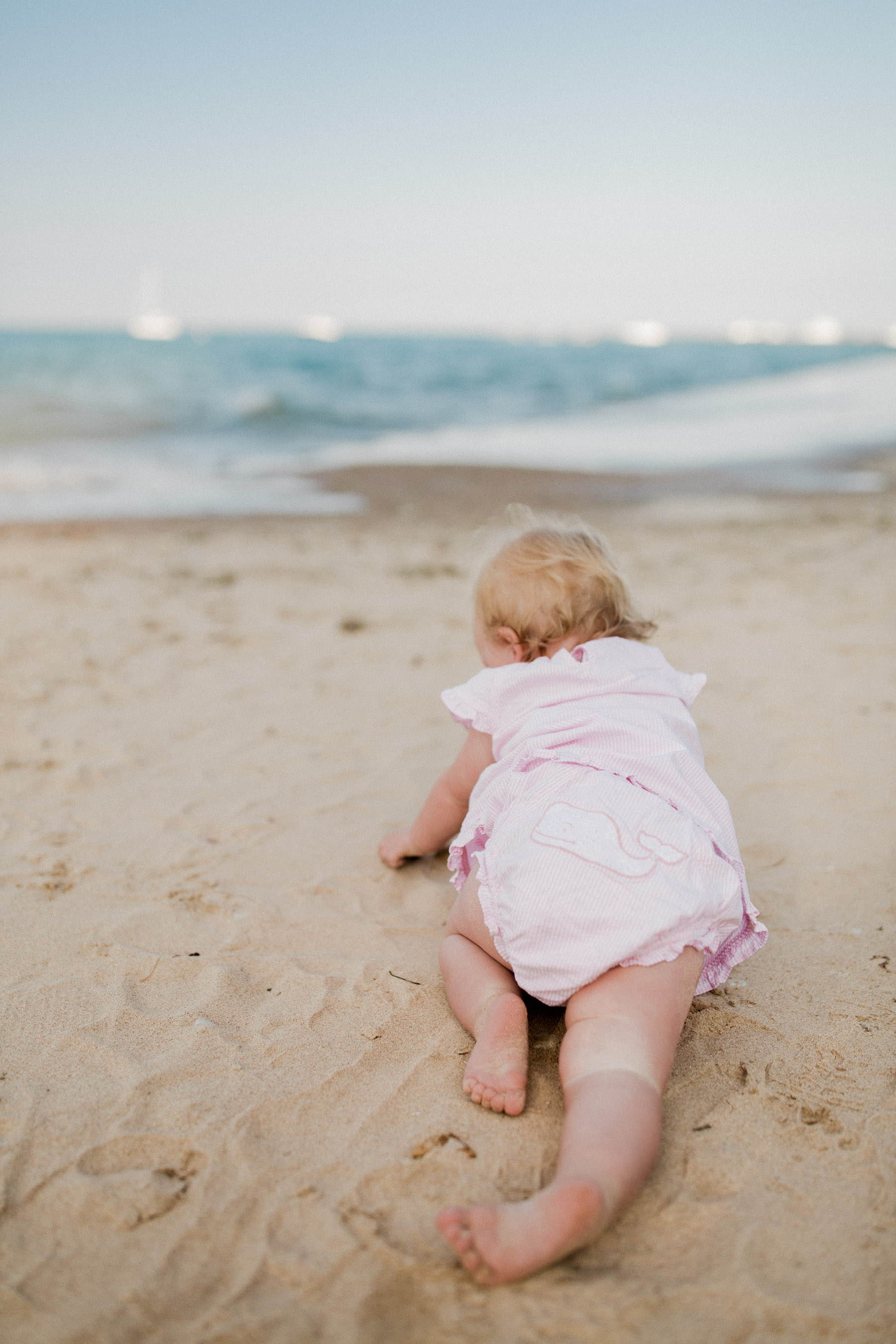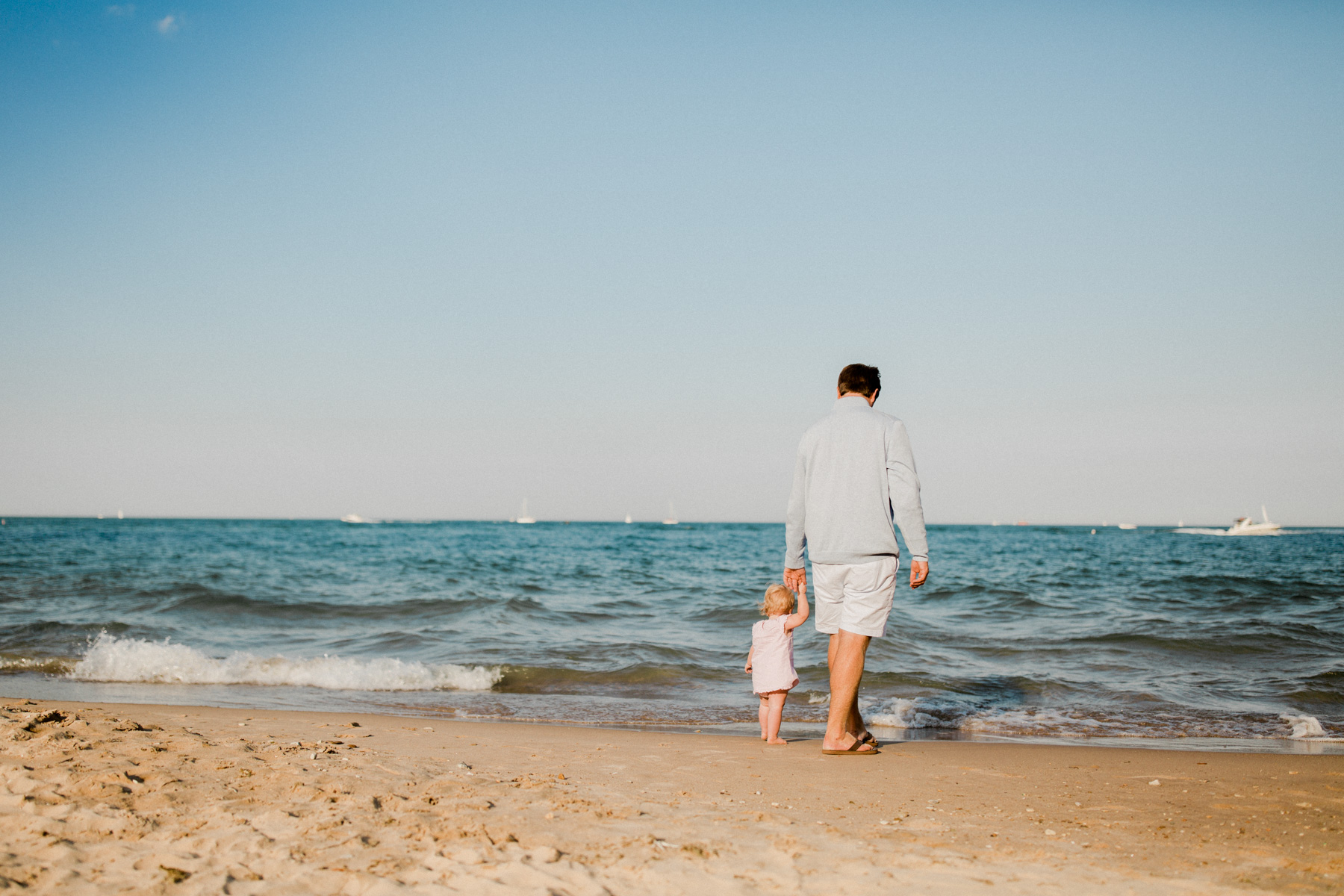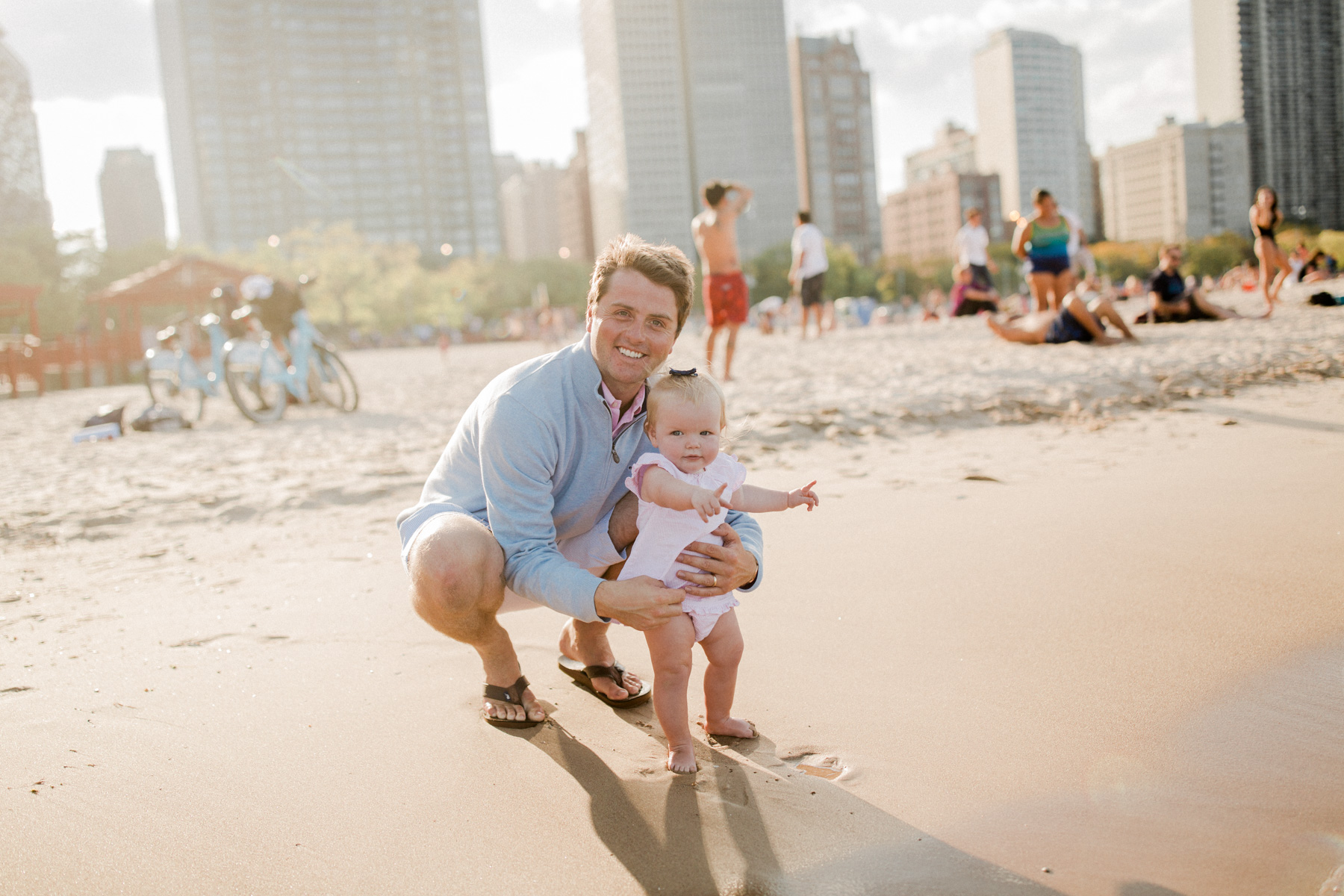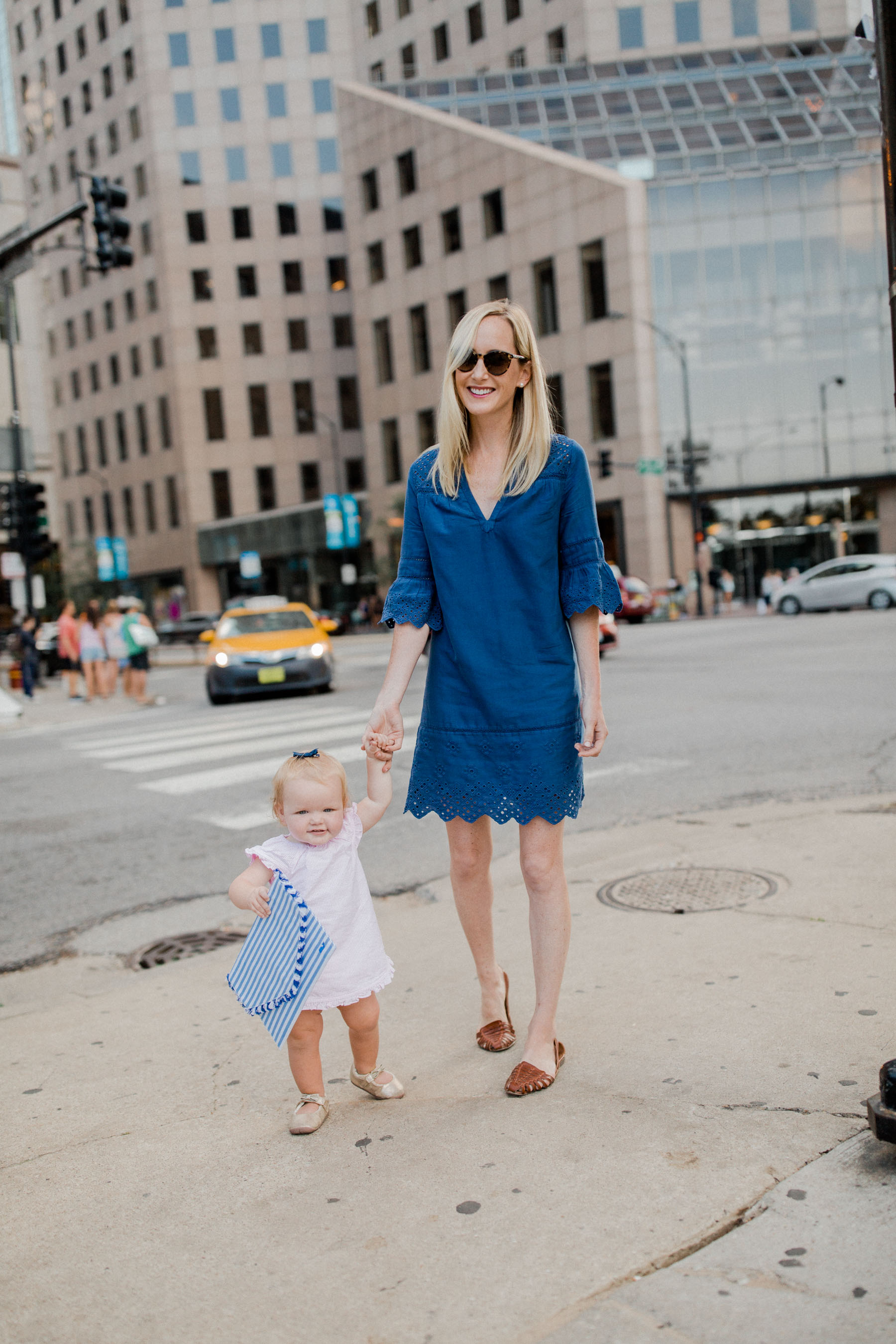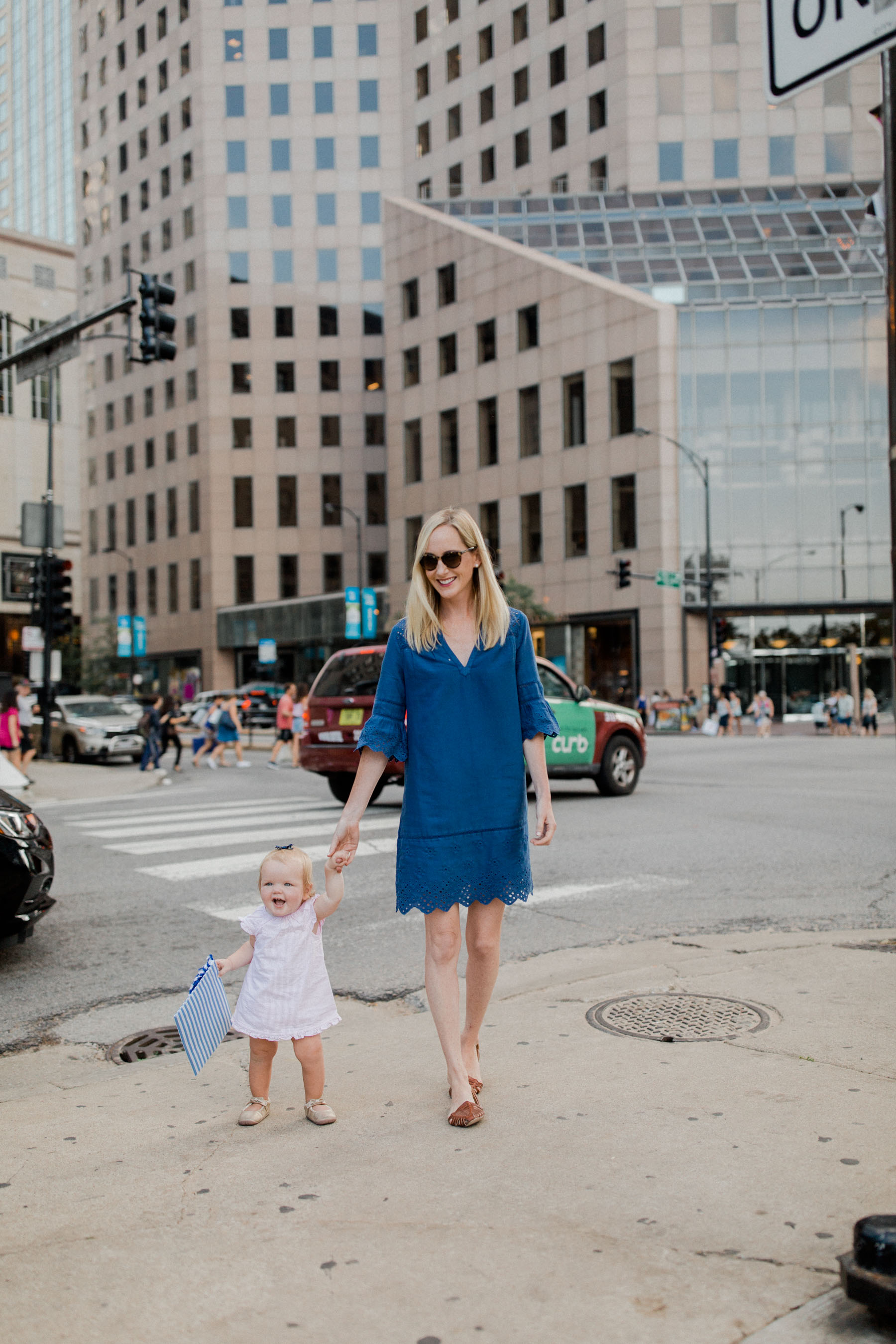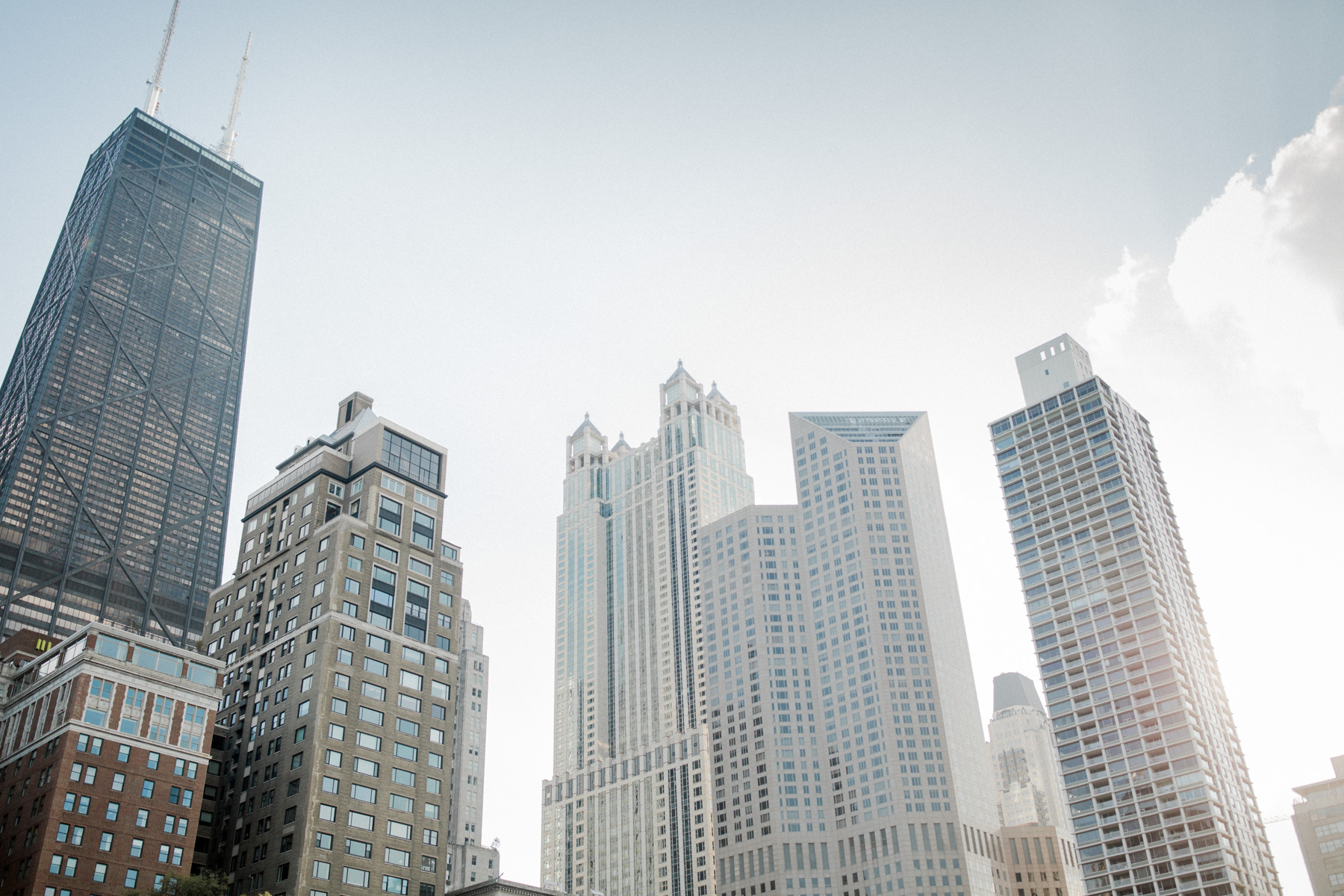 Outfit details:
Kelly's outfit: Dress / Clutch / Sunglasses
Mitch's outfit: Sweater / Seersucker Shorts / Flip Flops
Emma's outfit: Seersucker Swing Set
c/o Vineyard Vines