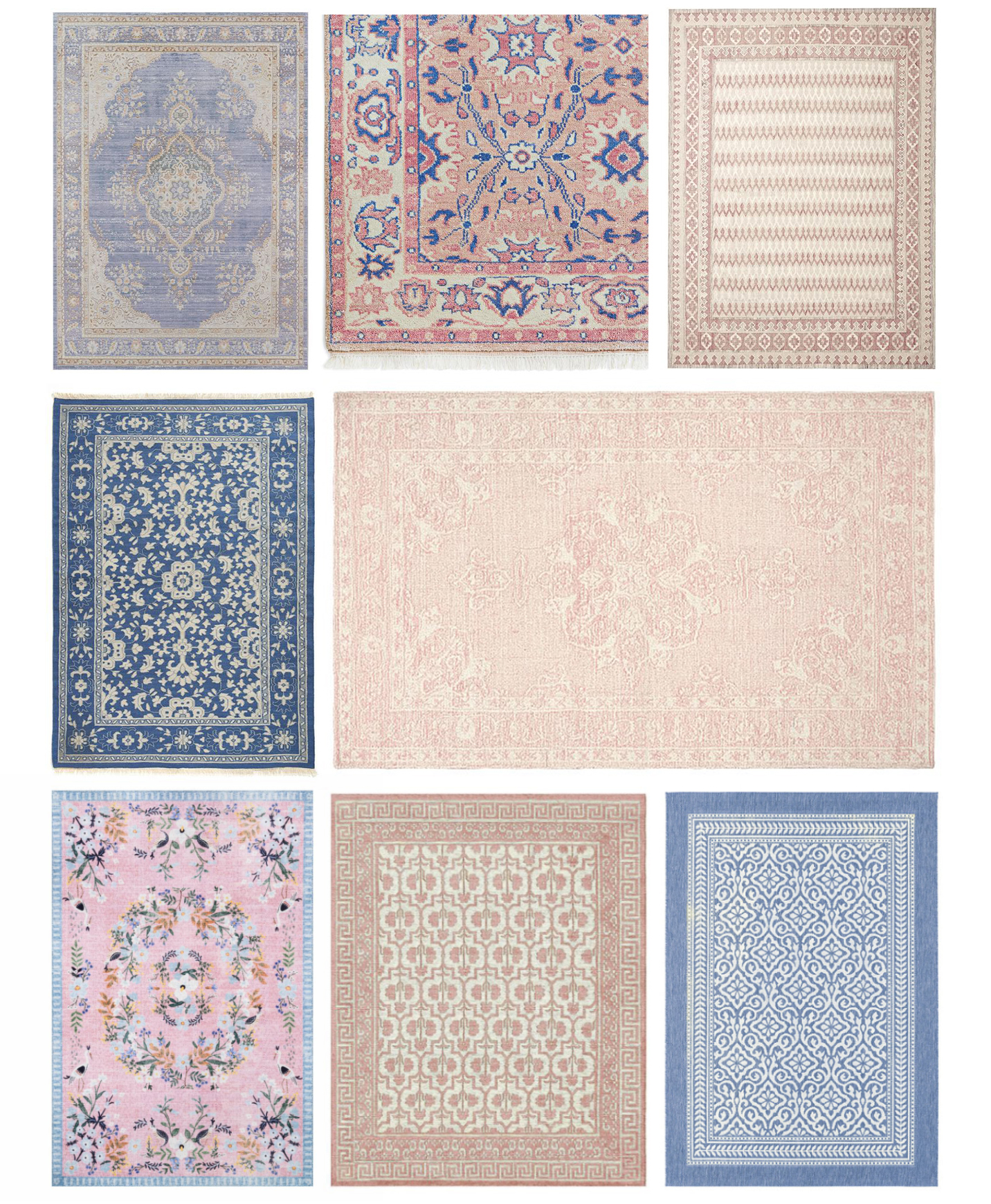 Preppy Rugs
I'm definitely having trouble picking out rugs for the girls' rooms.
I think the problem is that I like too many of them. There are just so many options! For Lucy's room, I've been leaning toward this one for a long time. (I sent it to Kira a few weeks ago and she approved, so that's good!) And for Emma's, I'm in between this one and this one. I think I like the first one better, but since they're so similar, I'll probably go with the more affordable of the two. :) But thoughts?
In other news, the millwork–wainscoting, crown molding and beadboard ceilings–are done AND everything's been painted. I can't wait to show you guys how it all turned out! Next up is wallpapering, which will be happening this week. And then, slowly, I can start rolling out the "reveal" posts for the rooms. :) Very excited!