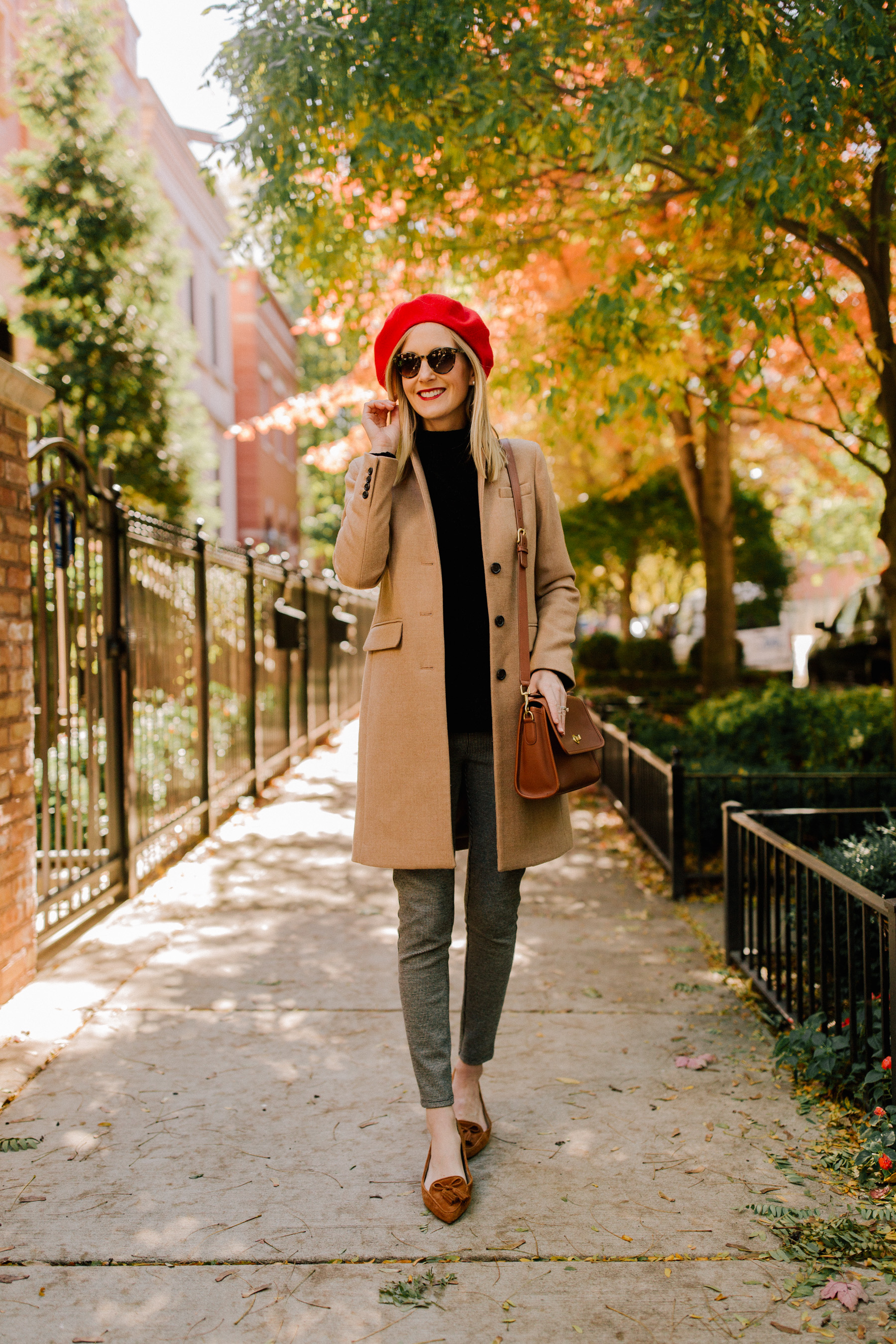 Houndstooth Leggings c/o / Beret / Softest Black Sweater c/o / Coach "Court" Bag / Tassel Flats (And aren't these the cutest?!) c/o /  J.Crew Regent Topcoat (They brought it back! It's fantastic. Another great one is this one by Ralph Lauren. Runs a little big, so I'd go down one size.)
Remember to enter the Ann Taylor $1,000 Gift Card Giveaway
So this is exciting:
J.Crew brought back the ever-popular Regent Topcoat, and it's currently available for pre-order!
I'm a huge fan of this coat. I have it in the classic "heather acorn" color, but goodness: isn't the "cranberry punch" adorable, too?! I actually have the Lady Day Coat in hot pink from years and years ago, but I think I need to break it out again. ;)
Anyway, the topcoat is amazing. It's the longer, heavier version of the Regent Blazer, which is also a classic. Again, it's not a coat that I can wear through the entirety of a Chicago winter, but it keeps me toasty in 30-degree+ weather. I love that it remains crisp season after season, and it goes with nearly everything. Dresses up more casual outfits, too.
In terms of fit, I'd recommend going up one size. With the exception of the Cocoon Coat which is very roomy, I find J.Crew coats to run on the smaller side, and almost always go up one size for extra room in the shoulder area.
Other reviews:
Houndstooth Leggings: FINALLY! Can't tell you how long I've been looking for these. I don't love the zippers at the top, but I've been wearing longer sweaters with 'em, which makes them a bit more "Kelly." ;) They're thick and warm, yet not itchy. In general, I'm a huge fan of pants that feel like pajamas… and these are winners! TTS.
Beret: I love how this little red beret adds just the right amount of punch to outfits that need a little something extra. When I first got it last year, I was nervous I wouldn't wear it or that it'd fall off my head. It ended up being one of my most-worn hats, and it doesn't fall off. After I put it on, I simply pull it slightly back and to one side. So easy! Looks great with anything striped, too!
Softest Black Sweater: It's chenille, which isn't something I'd normally go for, but it's just so soft and warm. I also feel like most chenille is a little shiny, for lack of a better word, and this sweater is not. Feels like I've wrapped myself in a four-star hotel's towel, haha!
Coach "Court" Bag: Ugh. Coach, please stop producing hideous bags and go back to the classics. The brand stopped producing the Court bag a few years ago after having briefly brought it back, but luckily,  you can still find some great second-hand ones on Etsy and eBay. I'd simply bring yours to a leather store and have them restore it! A few friends have done that, and they've come out great.

Tassel Flats: Ann Taylor is KILLING it with their shoes this year. Above are my faves. I also have these; aren't they the cutest?!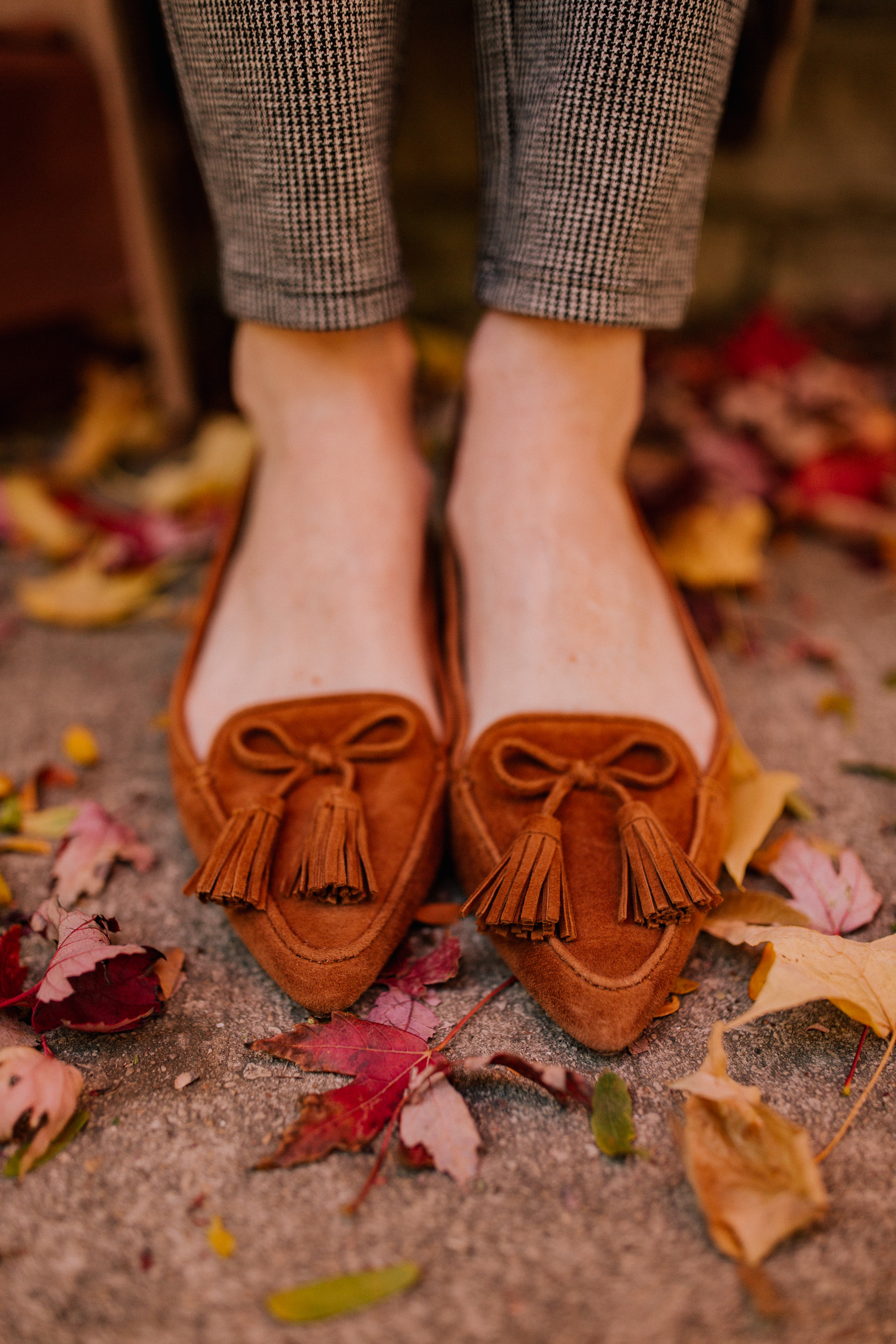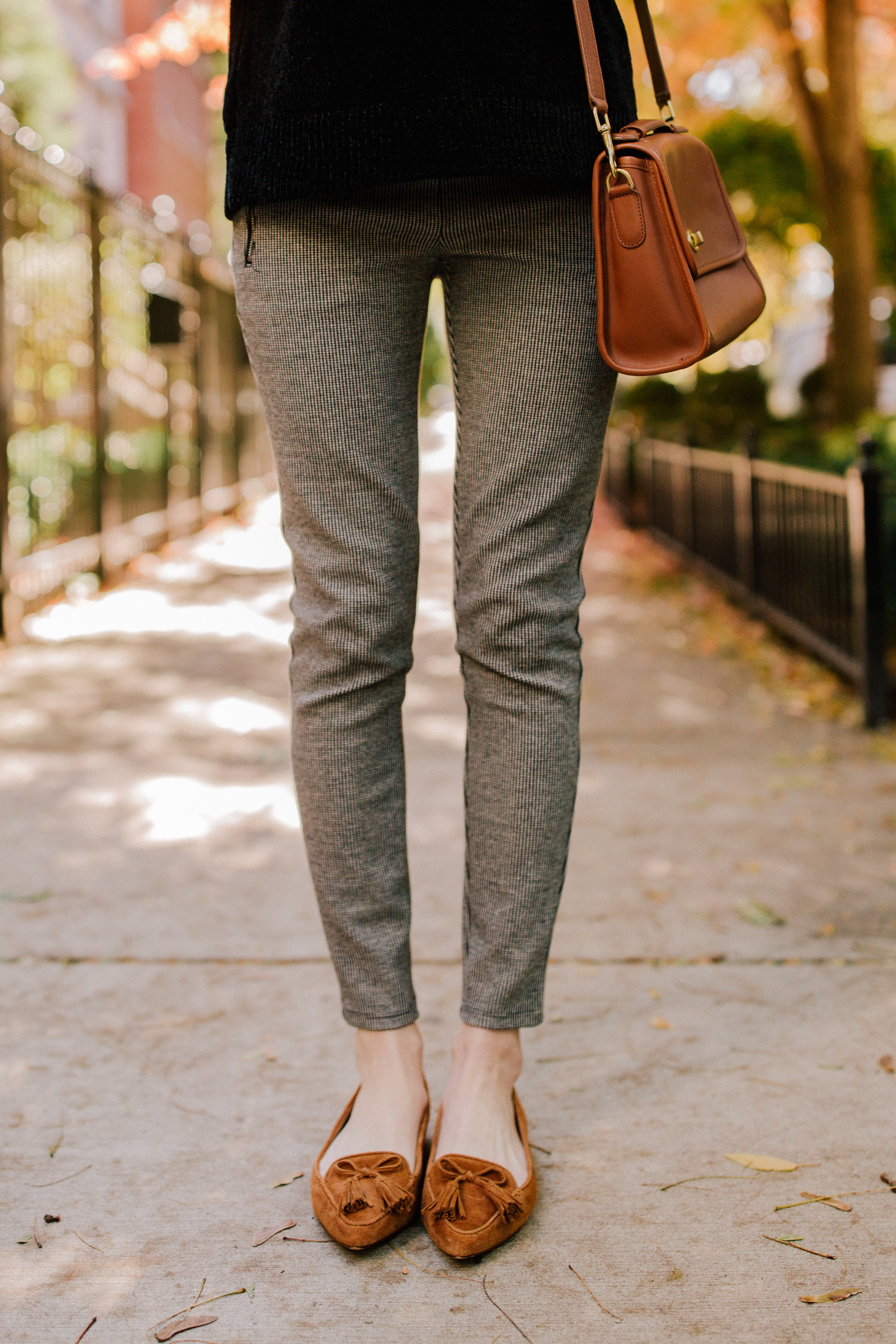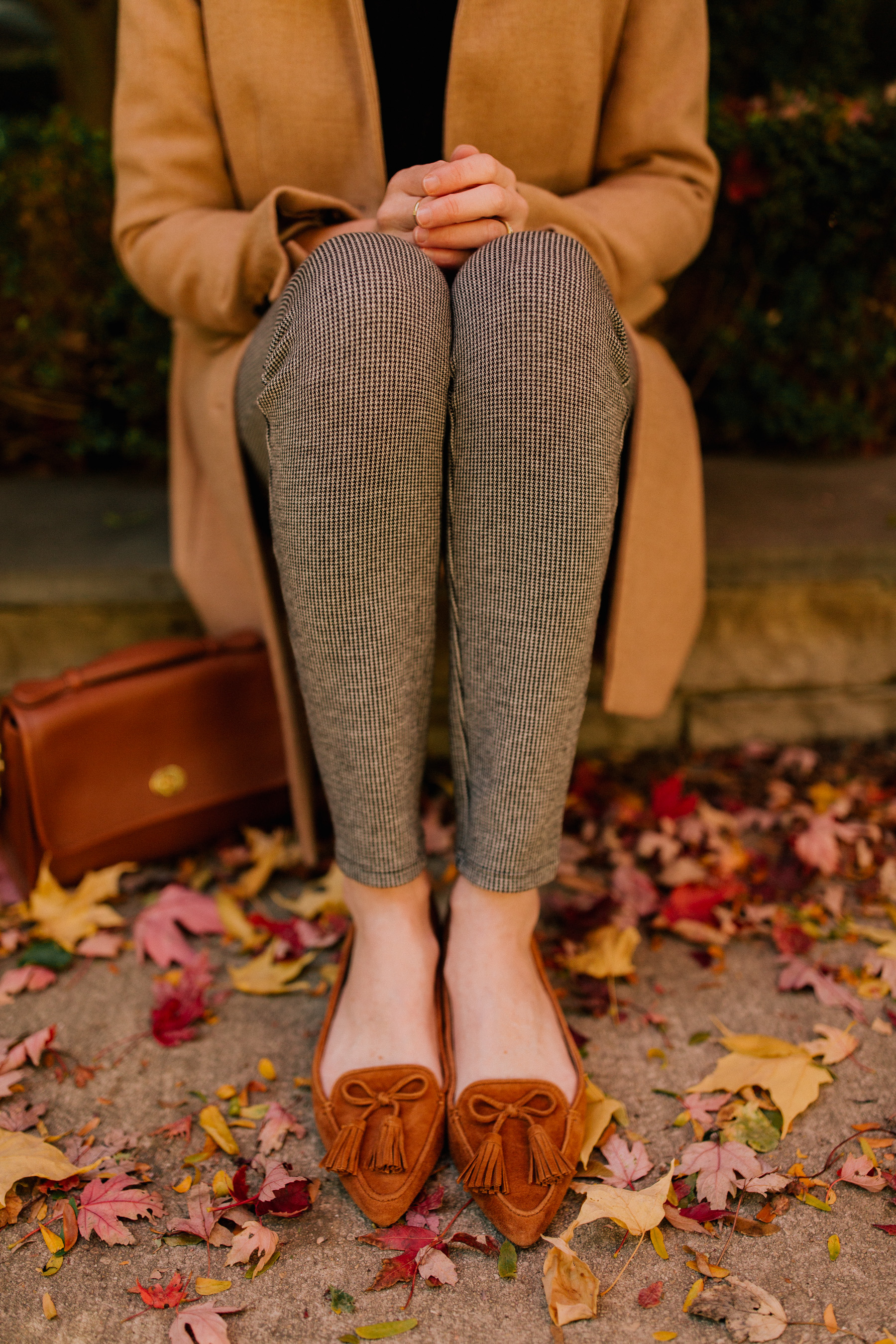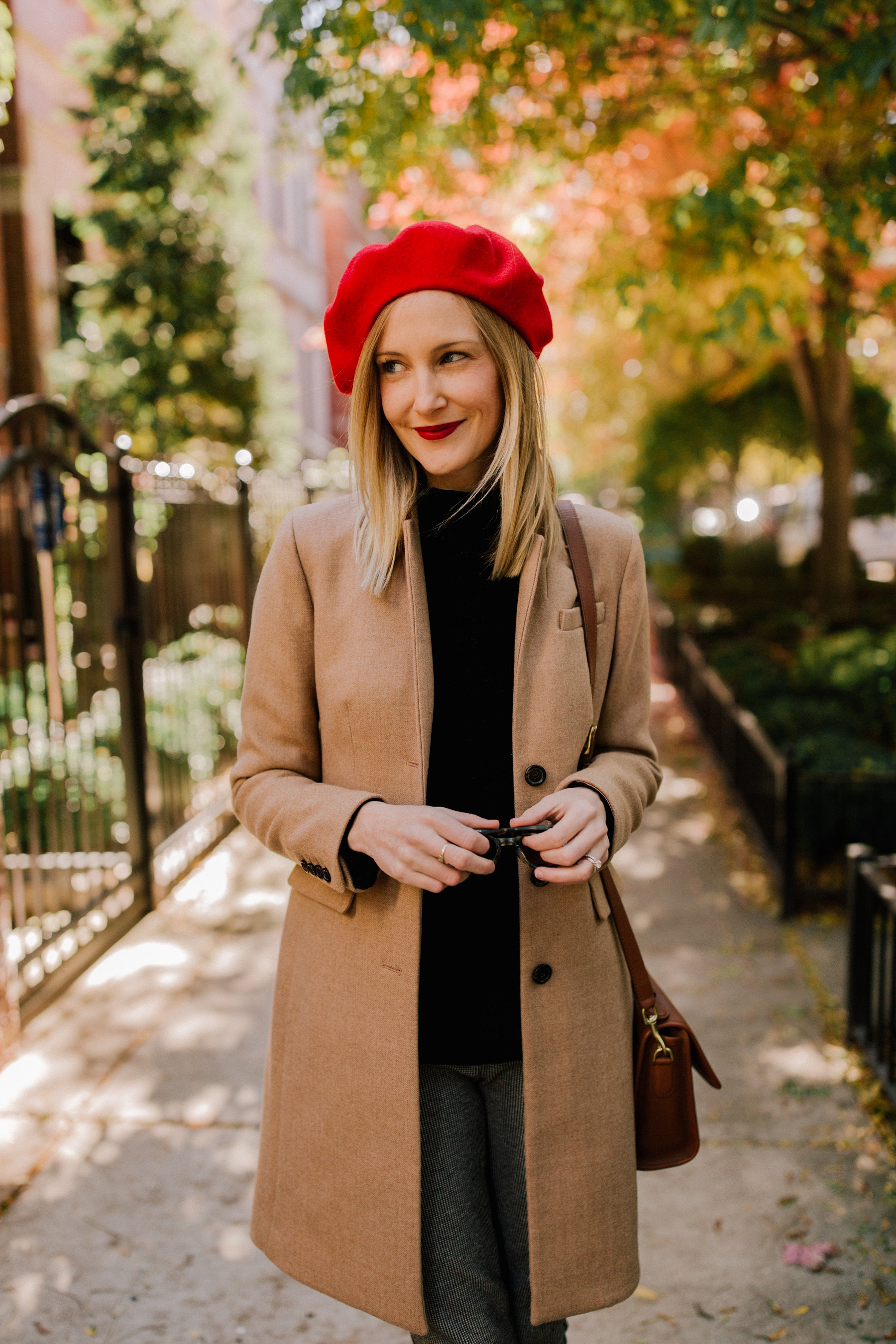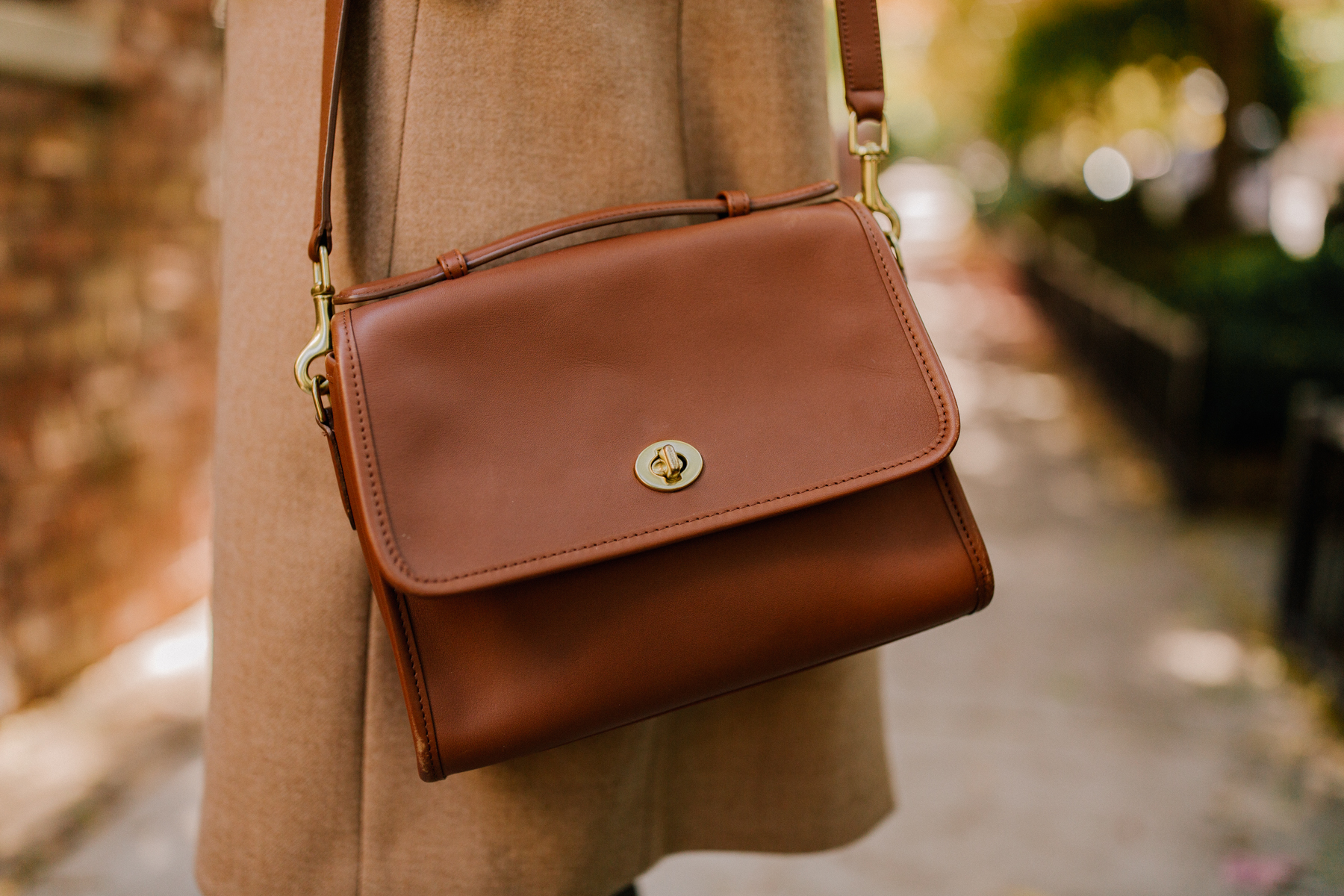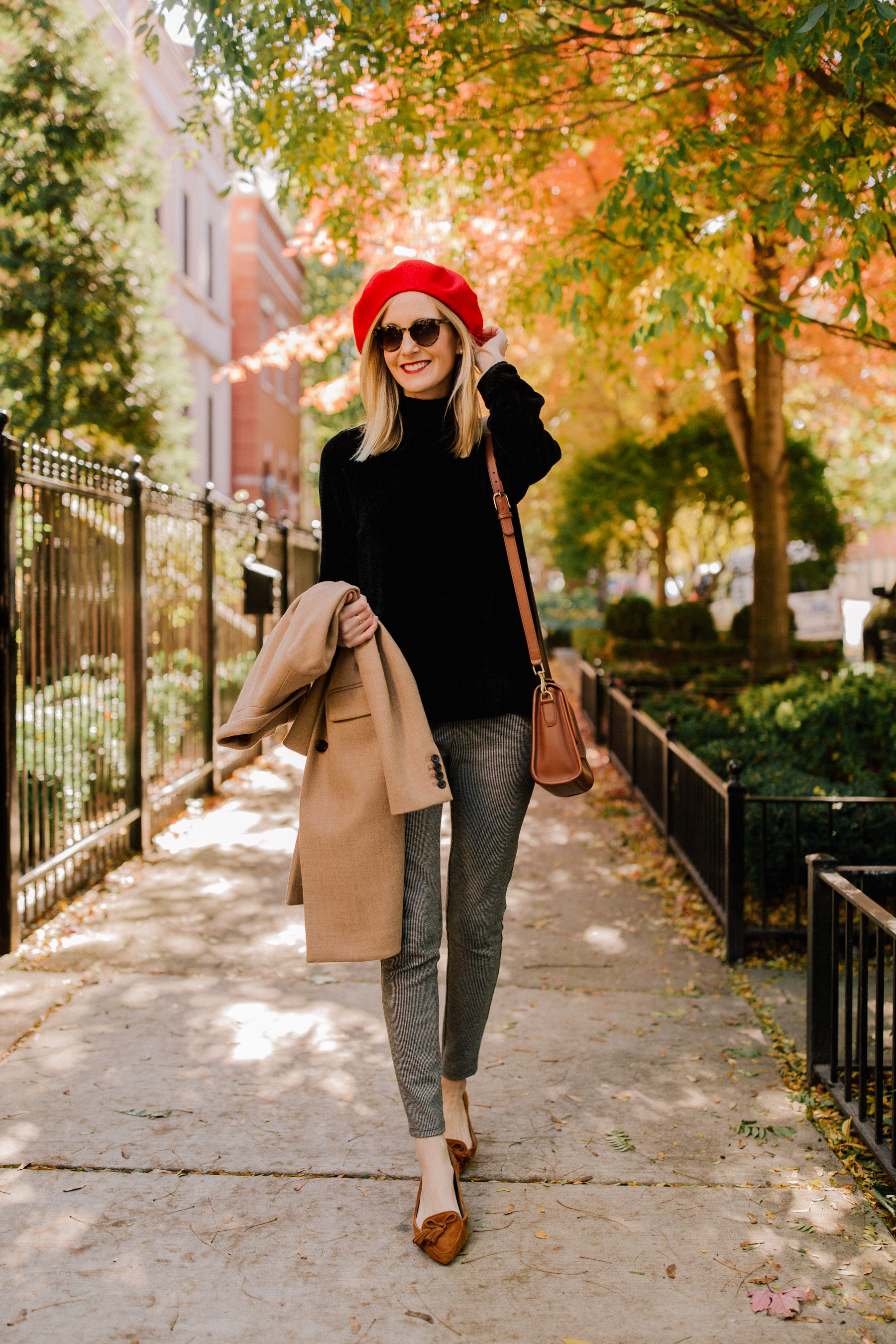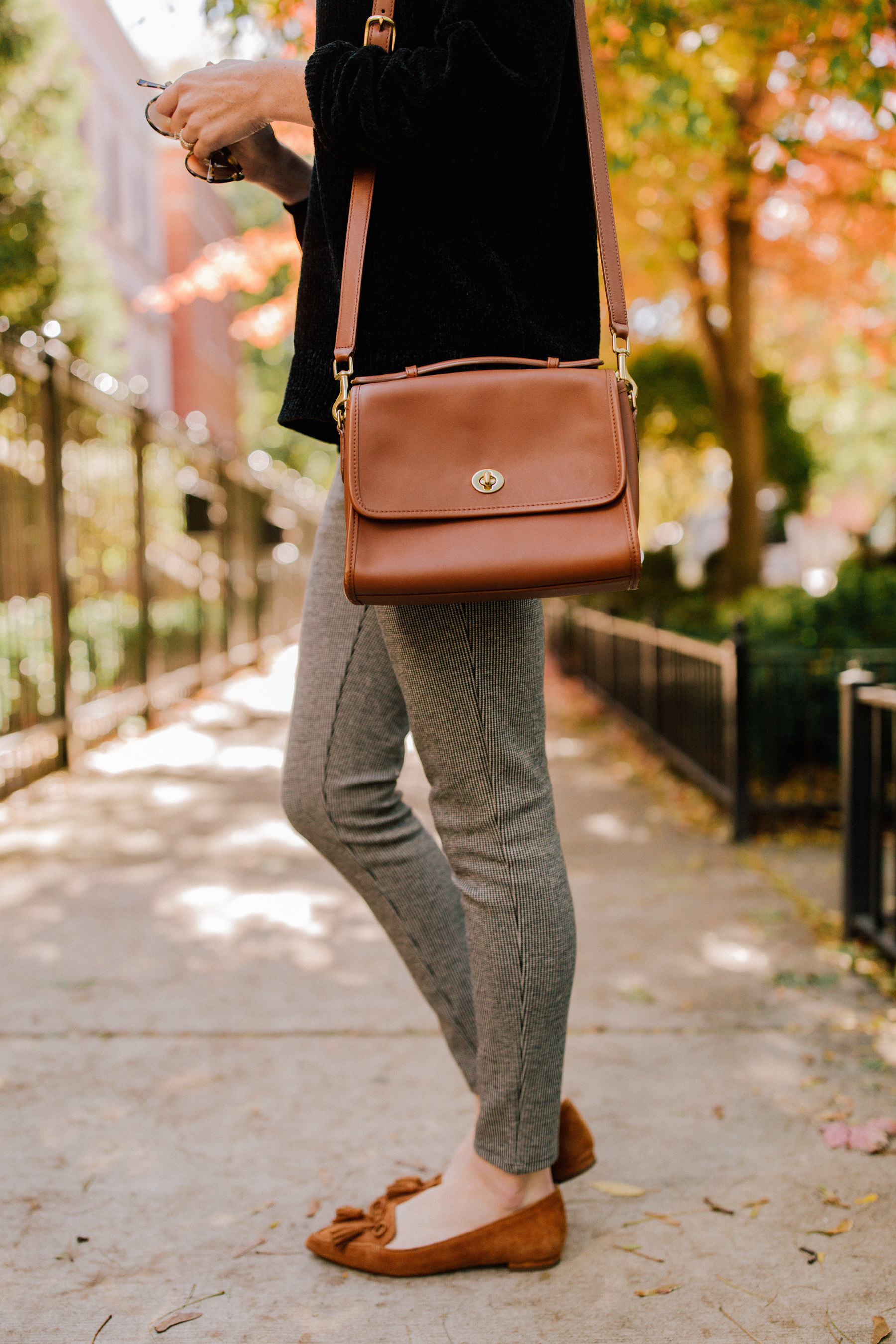 Shop the post:
Houndstooth Leggings c/o / Beret / Softest Black Sweater c/o / Coach "Court" Bag / Tassel Flats (And aren't these the cutest?!) c/o / J.Crew Regent Topcoat (They brought it back! It's fantastic. Another great one is this one by Ralph Lauren. Runs a little big, so I'd go down one size.)
Remember to enter the Ann Taylor $1,000 Gift Card Giveaway