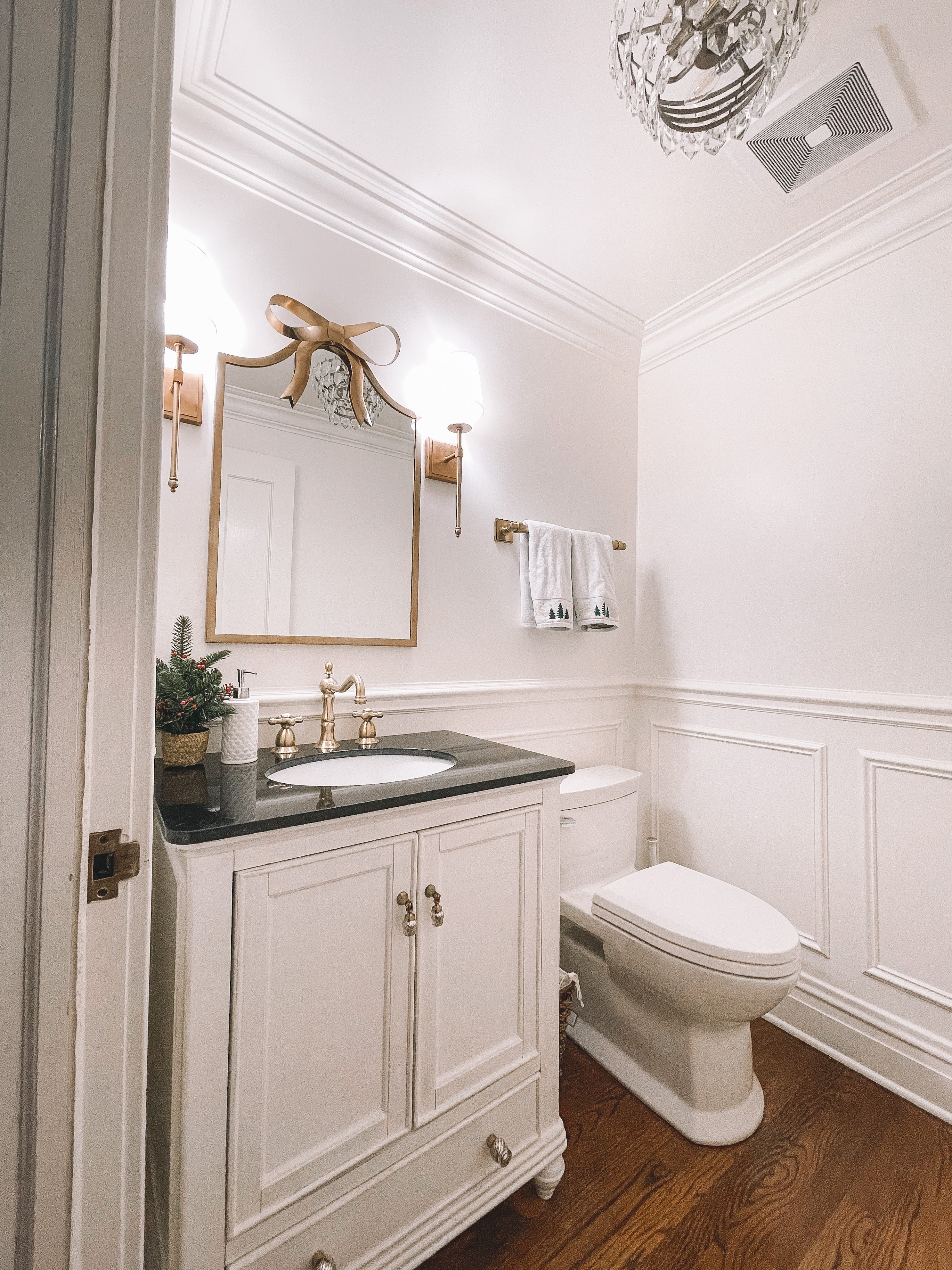 Bow Mirror / Sconces / Vanity (This one and this one are both really beautiful, too!) / Faucet / Knobs / Soap Dispenser / Mini Christmas Tree / Towel Bar + Matching Fixtures / Flush-mount Chandelier / Similar Waste Basket / Similar Christmas Tree Hand Towels / Future Wallpaper (It's in-transit!)
Quick post today, but I just wanted to share a little progress update on our powder room!
In case you missed it, this was the original plan. Of course, I hated nearly everything upon arrival 🙈 and returned it all in favor of brass fixtures, only to significantly delay the project because for some reason, brass is always more difficult. (It doesn't look it in this snap, but the faucet, btw, is very brass! Highly recommend checking out that company. Just a random Amazon find, but the prices are insane and ours is very high-quality!)
The good news, though, is that the very last product we're waiting on is the wallpaper, and who cares about that?! Looks totally fine with white walls and I'm perfectly happy waiting. :) I should also note what a STEAL it was/is. I hope it looks as good as it does in person as it does online because I adore it. (Went with "taupe.")
A huge shoutout goes out to my father, who spent hours researching toilets and found quite possibly the only potty on the face of the earth that would work with our peculiar hookups. You're the best, Dad! Love you!
Oh, and the bow mirror. Yes, it's a little… much. But it's also very me and I can be a little much and it sparks joy so here we are. 😆
Will post an update soon once the wallpaper goes up!
xoxo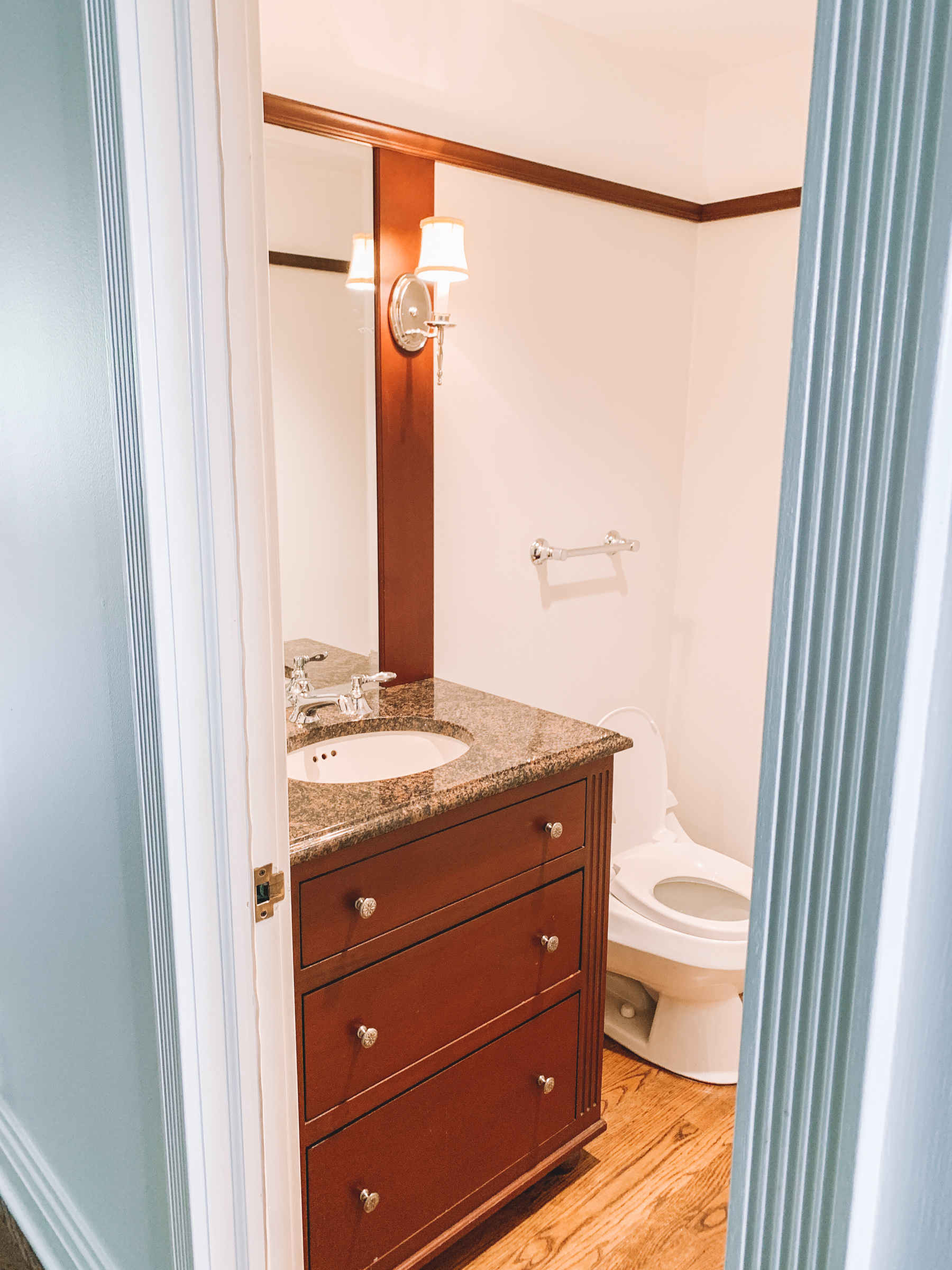 Before