One / Two / Three / Four / Five / Six / Seven / Eight / Nine / Ten / Eleven / Twelve / Thirteen / Fourteen
Mitch here!
As if shopping for Christmas presents wasn't stressful enough.
Stocking stuffers require a whole new set of rules. The thing must be small enough to fit in a sock; light enough to not pull the sock off the mantle, killing the dog; and of course, heartfelt.
Hopefully this helps.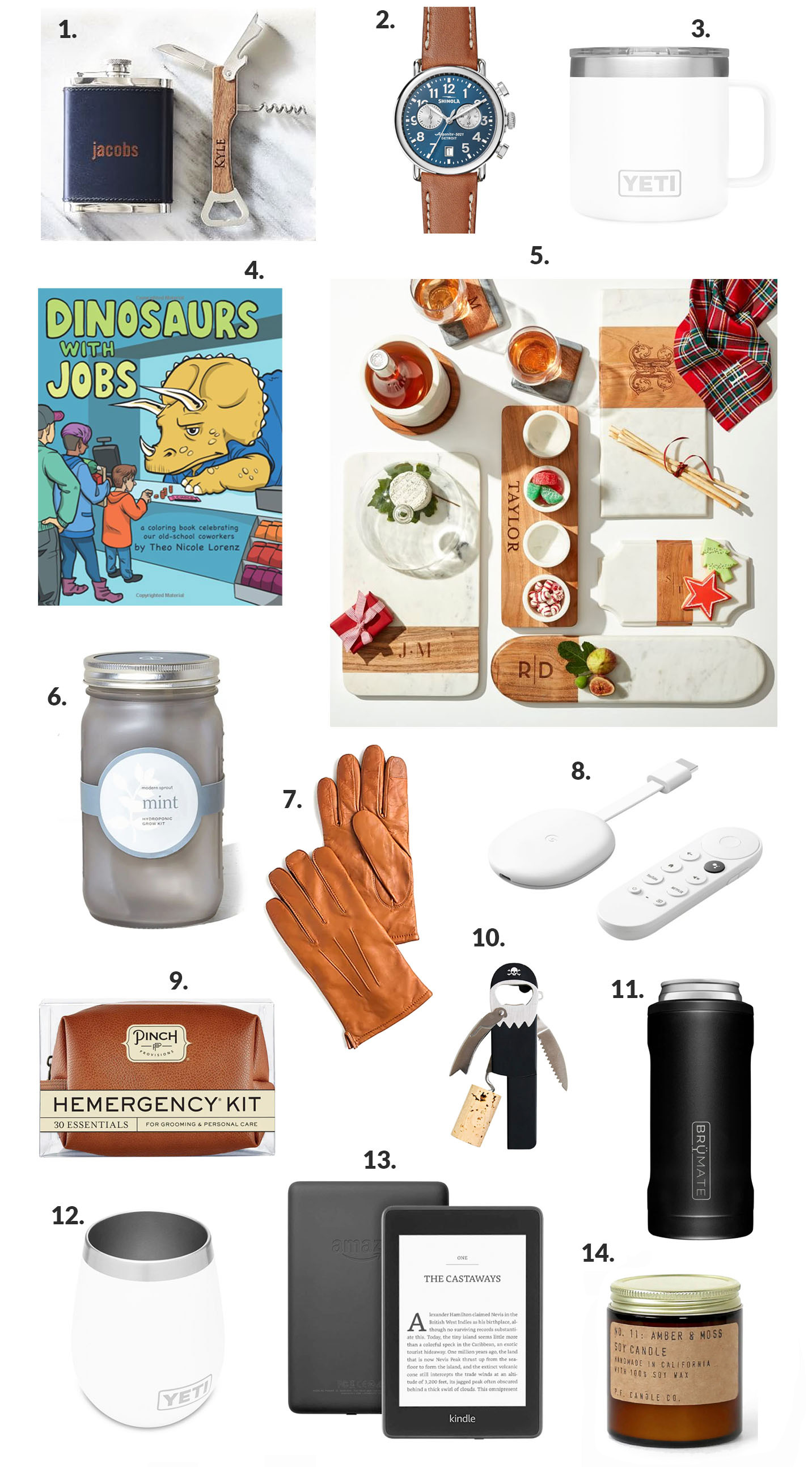 One / Two / Three / Four / Five / Six / Seven / Eight / Nine / Ten / Eleven / Twelve / Thirteen / Fourteen
1. Custom Bottle Opener and Flask: 2020 has taught me to keep a bottle opener and a flask at the ready. This pair from Mark & Graham—my personal favorite gift shopping destination—will help him self-medicate in style.
2. Shinola Watch: Are you a gag gift in the stocking person and a surprise awesome gift in the stocking person? If you're the latter, you'll never beat a proper watch gift, and this Shinola is my favorite.
10. Pirate Bottle Opener: Yes, I'm aware that this is the second bottle opener of the guide but get off my back it's been a rough year.
12. Yeti Mug: Yeti is taking over the world ,and because you can't shove one of their coolers in a stocking, either a wine or coffee mug will do.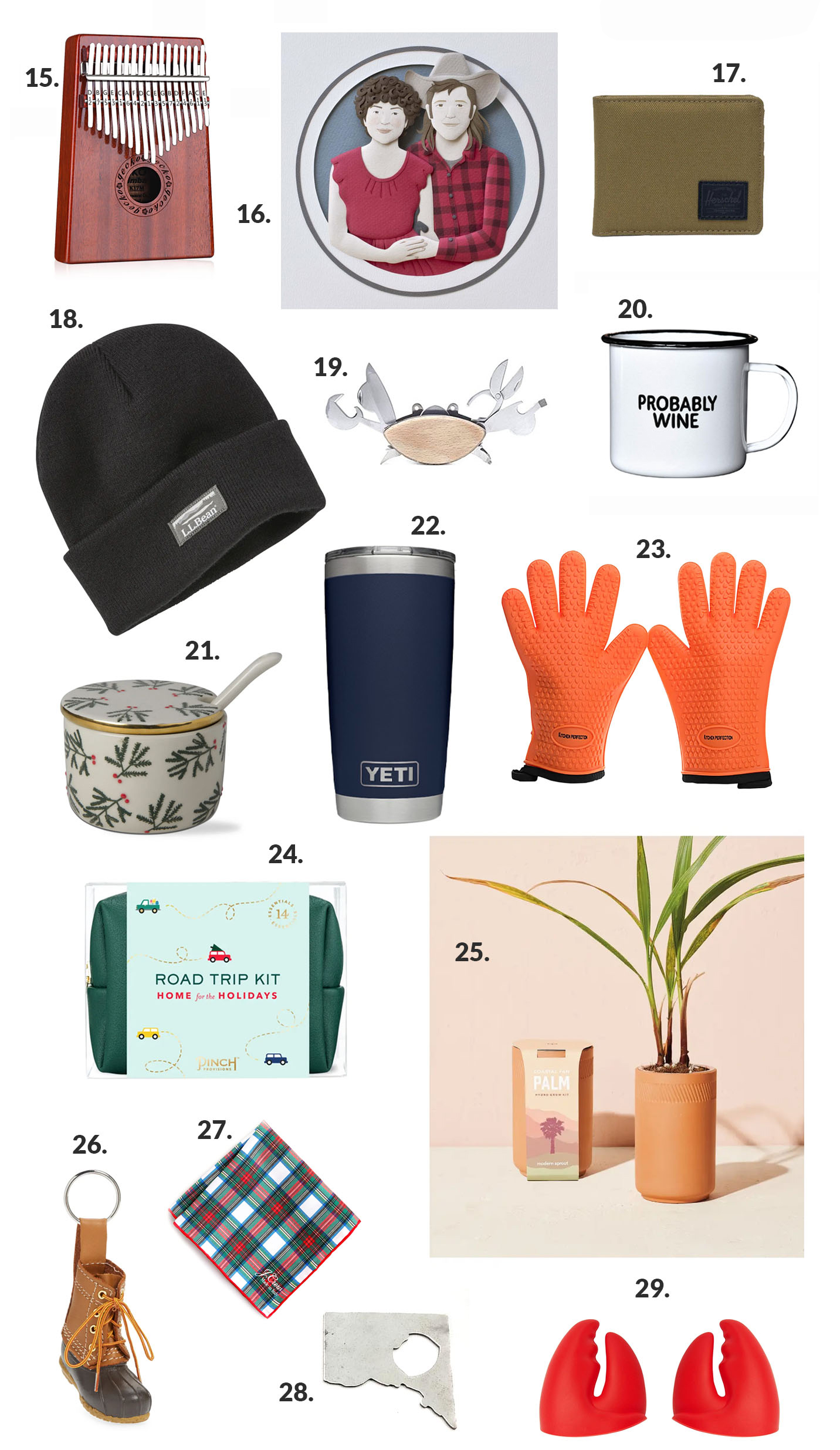 Fifteen / Sixteen / Seventeen / Eighteen / Nineteen / Twenty / Twenty-One / Twenty-Two / Twenty-Three / Twenty-Four / Twenty-Five / Twenty-Six / Twenty-Seven / Twenty-Eight / Twenty-Nine
15. Kalimba Thumb Piano: Yes, a thumb piano would be super annoying on Christmas morning. It'll be super annoying after that, too. But it did bring me to this incredible video so it made the guide.
16. Custom Paper Cut Portrait: This is just about the most Etsy gift imaginable. It's very cute but also sort of creepy as well. So if you have a cute and creepy man in your life, I say go for it.
19. Crab Multi Tool: When I showed this to Kelly she made a threatening gesture and said, "If you don't buy this, I will." And I'm glad she didn't have a crab-shaped knife in her hand because I believe her.
26. Bean Boot Key Fob: This is what I'd present if asked to summarize my wife in key chain form.
29. Pot Pinchers: I just bought these and I'm not even sure to whom I'm going to give them. I might just be shellfish and keep them for myself.
Mitch. OUT!