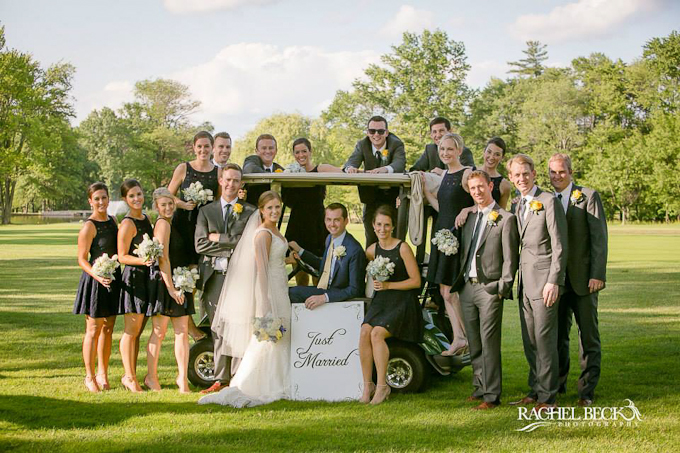 The Post Wedding Blues are the real deal. And I have 'em bad.
It's funny–I didn't experience them too much after my own wedding. Why, I'm not sure. Maybe it was because Mitch and I stayed down the Shore for a week, and then headed off to Culebra for our honeymoon, continuing the celebration. Or maybe it was because we chatted constantly about the big day–ad nauseam, really–reliving it through conversation as we sipped cocktails in beach chairs, toes in the sand. Or maybe it was because we were exhausted, and grateful for some much-needed down time. ;)
This time, though, I'm sad! I don't want it to be over, and I don't want to return to "normal" life. It was such a magical weekend, filled with family and friends and massive amounts of joy… and I want to go back. Why can't we all just move into a giant house and party like rockstars together every night?
Is that too much to ask?!
My Post Wedding Blues seem ridiculous and unfounded, as I wasn't the bride, haha. What I've realized, though, is that they're a good thing. They simply mean that this past weekend was ah-mah-zing, that Patrick and Kim have a boatload of people who love and support them, and that my brother and his wife are going to have an absolutely wonderful life together.
The thing about weddings is that you experience a whole lot of magical moments at once. But there's magic in the everyday moments, too. And those moments are what life is all about.
A long walk along the canal with Mom. Playing guitar with Dad. A visit to Grammie's house for lunch. A hug. A phone call or text. A late-night ice cream outing. A smile. A good laugh. Dinner with the windows open. Catching up with friends. Puppy kisses. That feeling when your husband walks through the door.
Maybe they require a bit more awareness to identify, and maybe they occur when you least expect them to. But they're there.
:)
While I didn't take very many photos of Patrick and Kim's big day, the above photo is a sneak peek from Rachel Beck Photography. (Who is incredible!) I'm also in the process of rounding up my favorites from friends and family. I can't wait to share!