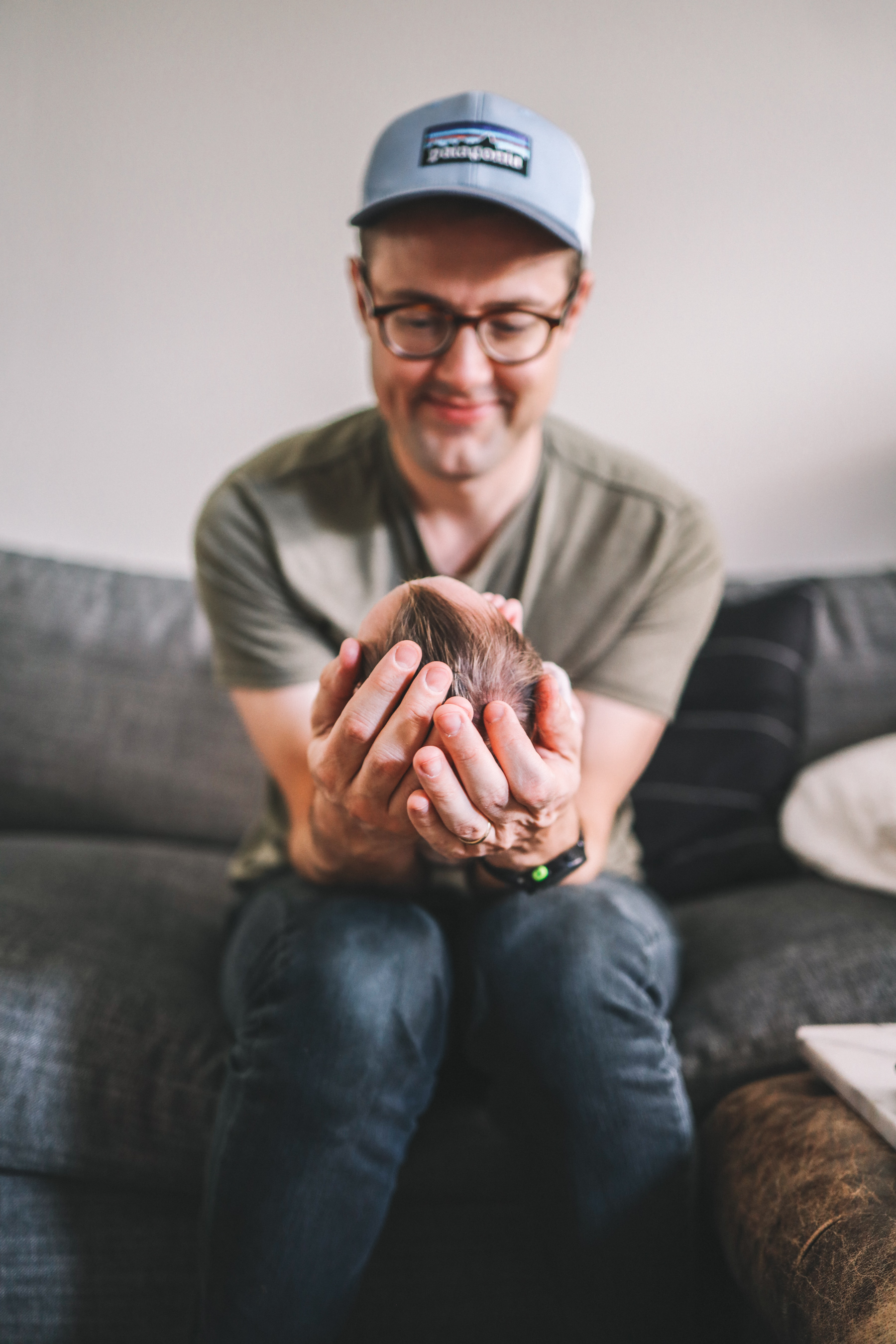 Two of our very best friends–Kira and Tom–recently had their first child, and we met her for the first time last week.
(Yes! Kira owns Kira David Design, and is helping us to decorate our new home. Have I mentioned that she does remote work as well? You don't have to live in Chicago; she's the BEST virtual designer, too!)
I know I've mentioned this before, but I tried my hand at wedding photography for a couple of years before I had this blog, and it was not for me. (I should probably write a whole post on this, but the short story is that while I loved the shooting part, it's just a very stressful field of work, despite how awesome I thought it would be. Honestly, I simply couldn't handle it!
Professional photographers are a special breed, and there's a reason there aren't a ton of them. It's tough work!) That said, I absolutely adore photographing friends and family. Like, I love it. There's no pressure, and if I mess up a shot, I can simply tell them that and set it up again without feeling unprofessional or embarrassed. :) Anyway, I brought my camera over to Kira and Tom's when we came to meet their daughter, and I'm so glad I did. Because the magic that unfolded… 😍
Meet Greta Mae.
She is six pounds of pure love and gorgeousness, and Kira and Tom are absolutely smitten. (As are we.) She's truly stunning! I don't know how this is possible but Greta has highlights. (The doctors said they'd never seen a baby with such pretty hair!) And her eyes. They're a deep blue, and so, so beautiful.
Holding her, I couldn't help but tear up thinking about lucky my own girls are to have Greta: an automatic best friend. (She and Lucy are only a couple of months apart! They're already sharing clothes. ☺️) Kira and I have talked for years about how much we wanted to raise our children in the city together, and now we get to. It's a dream come true.
The most memorable thing about our visit, though, was seeing Kira and Tom in their element. They're already the best parents, and it's clear that they value their little girl above everything else. (I mean, just look at those adoring gazes!) Life revolves around Greta, and it's so unbelievably moving to see such unconditional love. If all children could be so lucky…
Kira and Tom, we are so, so happy for you! And happy for ourselves, haha. We can't wait to learn from you, because you're going to dance circles around us with the whole parenting thing. ;) Greta is one lucky little lady to have you as Mom and Dad. Congratulations, guys.
She's perfect. ❤️