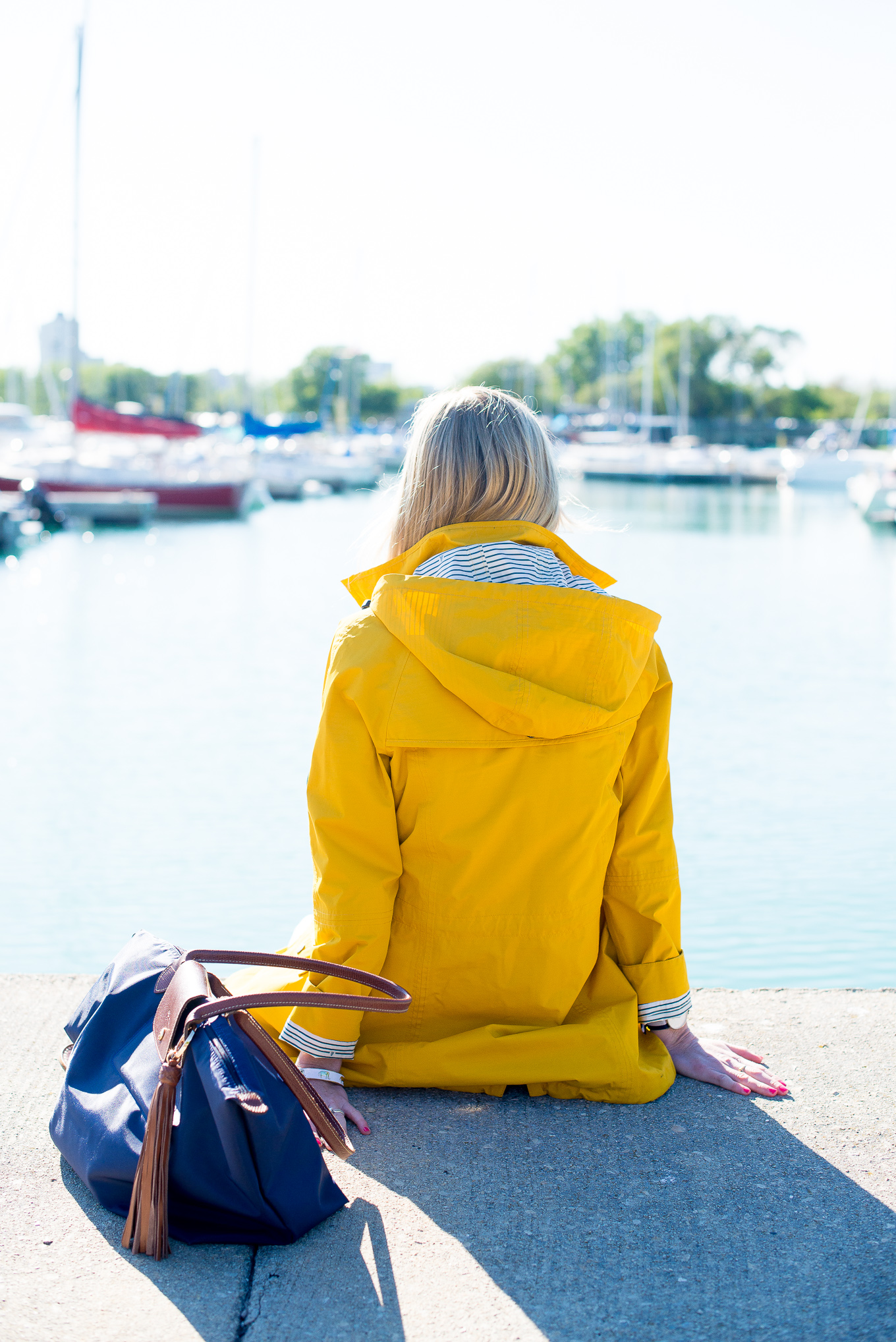 Ray-Ban Sunglasses c/o Sunglass Hut / Longchamp Tote / Cinco Powell Tassle c/o / Vineyard Vines Shirt c/o VV / Jack Rogers Sandals / Barbour Rain Coat c/o Barbour Lincoln Park — Also available here! / J.Crew Jeans and Pearl Earrings / Fornash Bracelet c/o Fornash / Helen Ficalora Necklace c/o — Also available via Shopbop! / Daniel Wellington Watch c/o
Oh my goodness. 
SUCH AN AMAZING WEDDING! I'm spending the day recovering on the couch, computer on lap. So for now, I'll leave you with–yet another–yellow Barbour rain coat look. (What? The thing is awesome.)
A little bit about today's backdrop:
As I grew up boating with my father on the East Coast, visiting the Chicago's harbors brings me home. Montrose is my favorite, as it's a bit more tucked away from the hustle and bustle of the city, but there are many others! Straddling the neighborhoods of Lakeview, Wrigleyville and Lincoln Park, Montrose Harbor is lined with tons of benches. Even if you don't have a boat, it's the perfect place to sit and reflect—or have lunch! The harbor also has easy access to parks and beaches.
What's your favorite getaway spot?!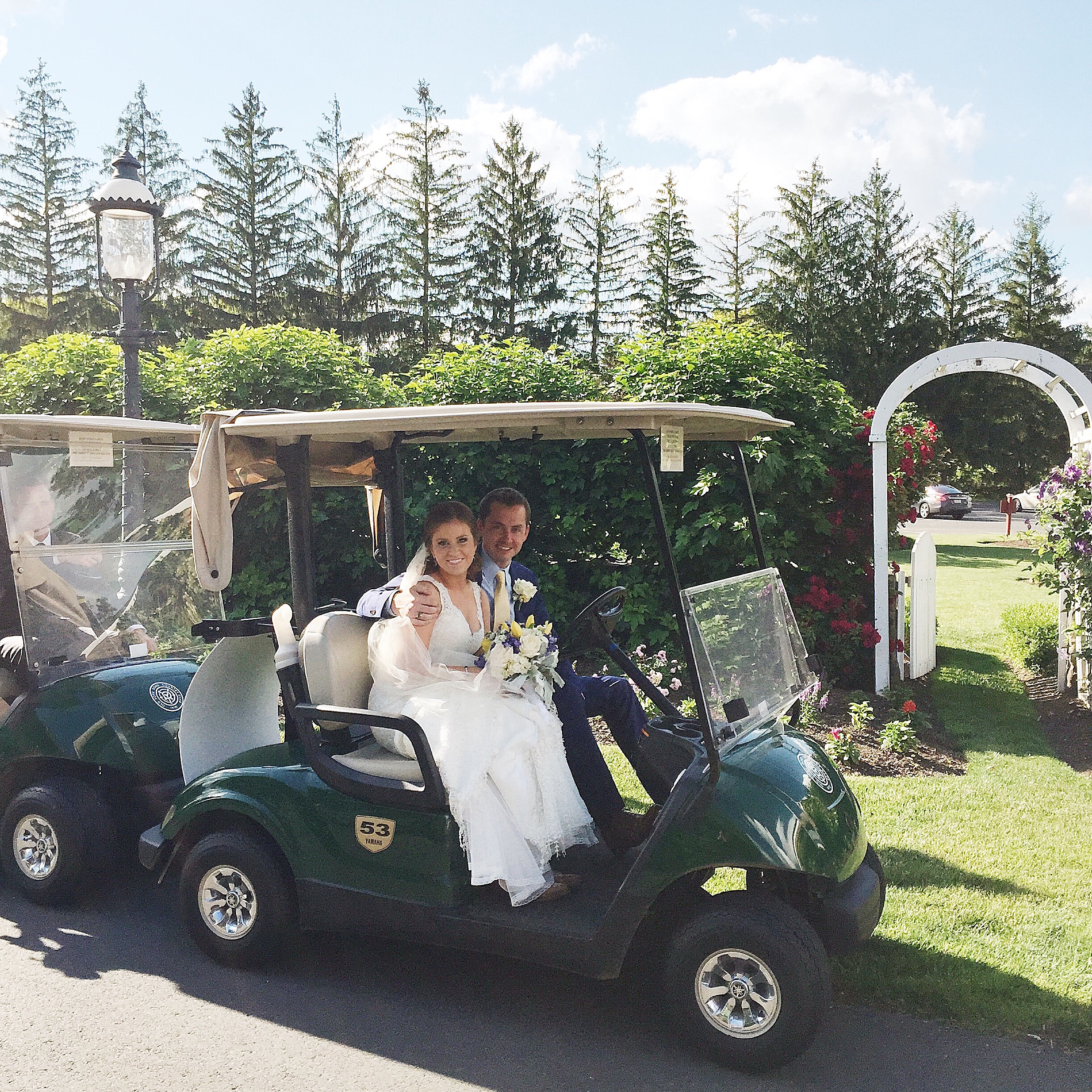 Again, congratulations to my little brother, Patrick, and his lovely bride, Kim!
#BurgerSheehanWedding