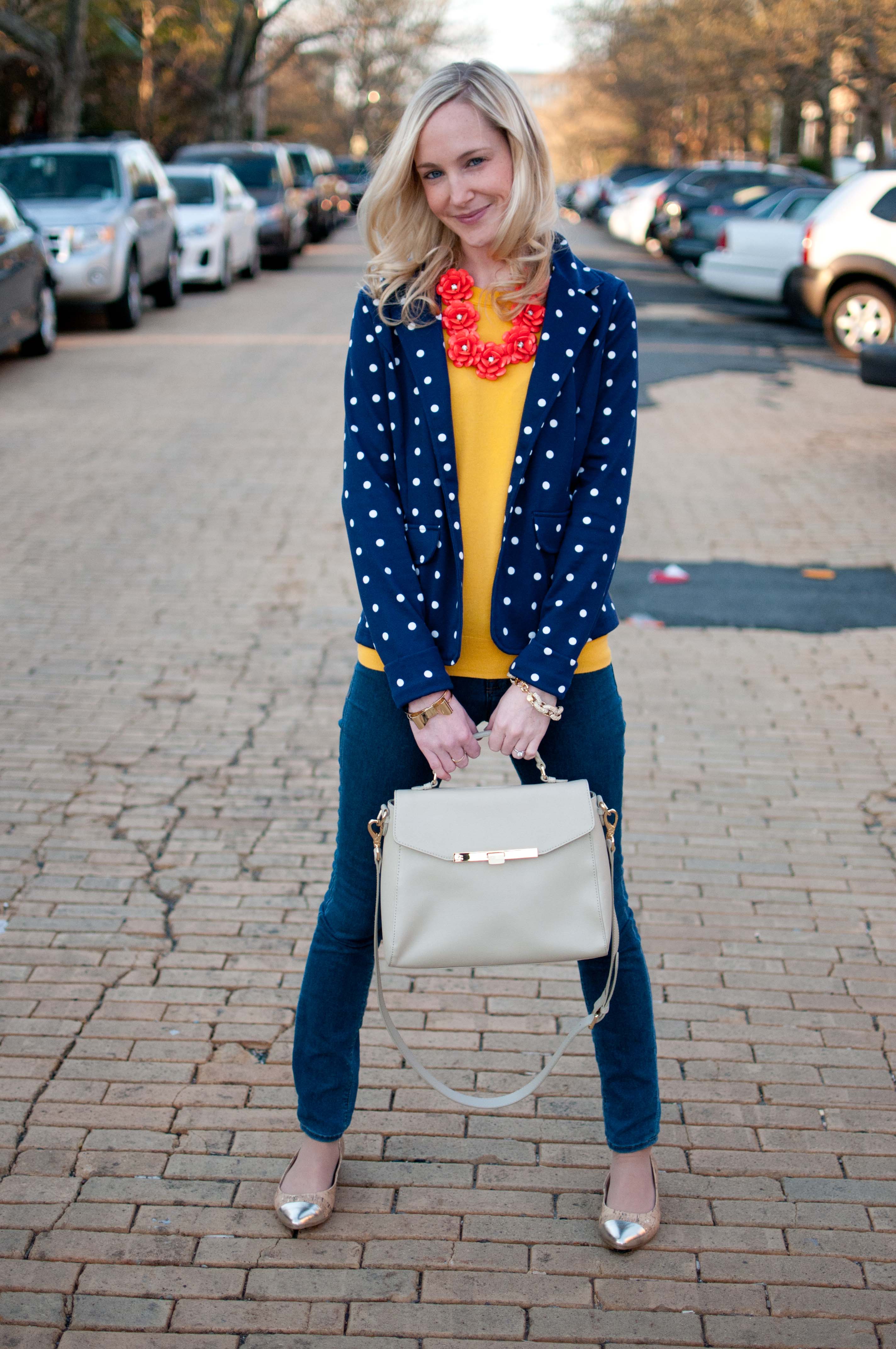 This weekend was a whirlwind! We spent Friday and Saturday (day) with my parents at their home in Bucks County, and drove back to the city on Saturday night for drinks at Farside Bar and Grill and sushi with Mike and Kara, high school/Hoboken friends. (That's when these photos were taken. By the way: You'll definitely see this outfit again in the near future. So lucky not to have a dress code at work!)
Sweater: J.Crew Factory, similar here (Lovin' the color "lemon pulp" so much!) / Blazer: TJMaxx, similar here and here / Necklace: Groopdealz (Original inspiration for the necklace: J.Crew. This one was found by my Instagram buddy, @msthymadeline! Thanks, girl! Find it on Etsy!) / Jeans: J Brand, similar here and here / Flats: Kenneth Cole via TJMaxx, similar here and here by Kate Spade (Swoon!) / Watch: Marc Jacobs (And loving the wrap version, too!) / Bracelets: J.Crew; Stella & Dot; and Old Navy, similar here / Bag: C.Wonder, similar here, here and here (On sale! In reddish/orange)
On Sunday, I drove out to Port Jefferson on Long Island for a beautiful bridal shower for my friend Kristen. While I grew up on Long Island and have likely been to Port Jeff before, I couldn't remember anything about it. Well, it's absolutely gorgeous. The shower was at the Danfords Hotel and Marina, overlooking the water. I'm so sad that I forgot my camera to document the day!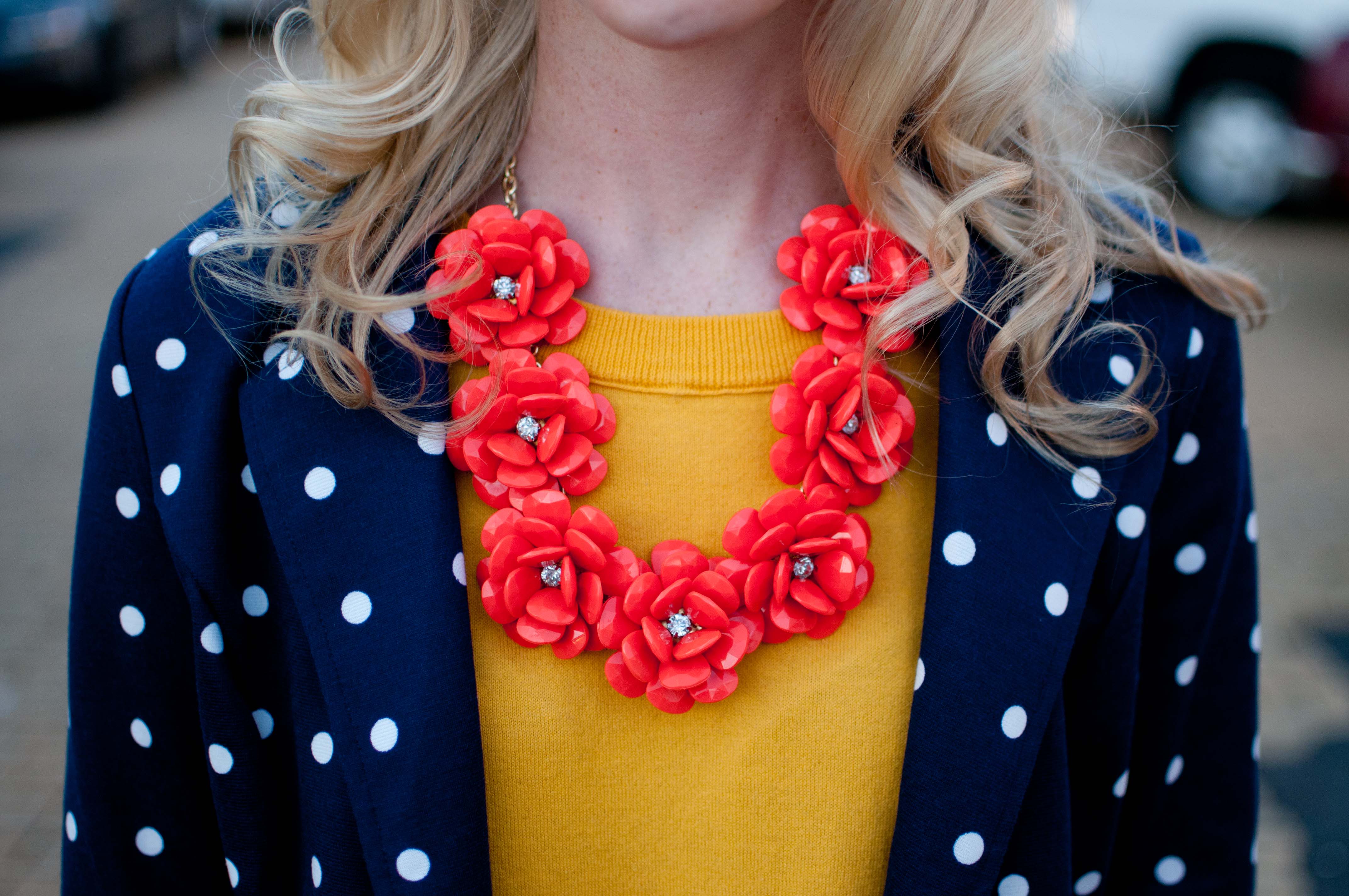 I love Kristen. We met through the New York City Teaching Fellows when we both took positions at my current school in the Bronx. Like me, she's also marrying a NYCTF who works in the Bronx! They're getting married at the Bronx Zoo over Memorial Day weekend. I cannot wait. I have no idea what to expect!
I'm also thrilled to see all of our friends from the early days of teaching. When Mitch and I first started at our school, there was an insane amount of first-, second- and third-year teachers there, all between the ages of 21 and 30. They became our best friends, and we did essentially everything with them. Not sure if you've ever been to a teacher happy hour on the Upper East Side, but they're really, really fun. Teachers know how to do it right on Fridays. ;)
A couple of years ago, everyone started getting engaged (some to each other! ;)), moving away from the Big Apple and settling down. It's sad, and I miss seeing my friends every day. But I have to remind myself that our early teaching days were a life stage. There are many stages in life, and usually, you meet some pretty amazing people in them, and those people become lifelong friends. And that's exactly the case with this life stage. We may not see each other as often as we used to, but when we do, it's like nothing has changed! And since so many of us are coincidentally getting married this summer, it's really going to be just like the old days!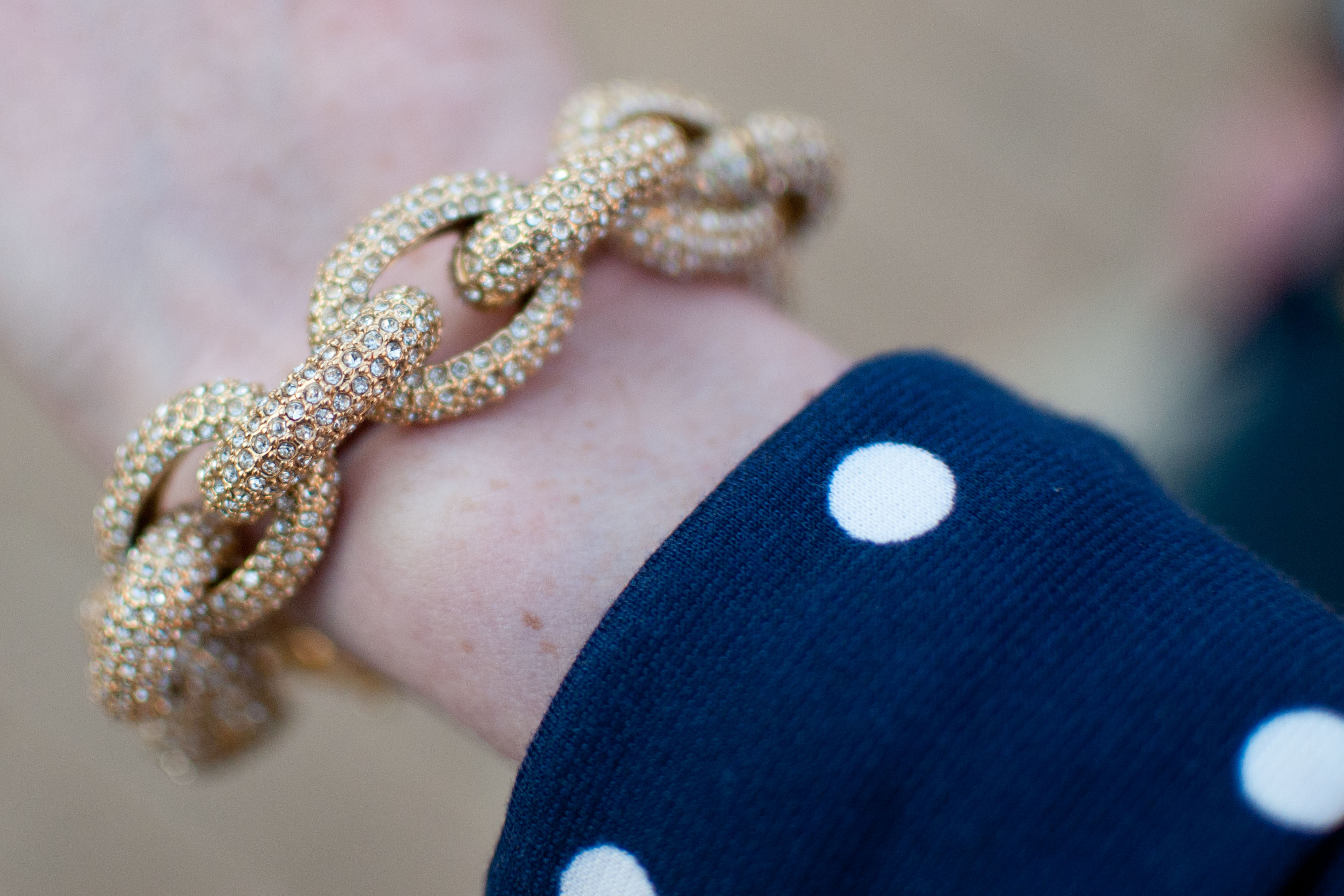 The only downside to Sunday was that the ride home was really, really bad. Like, laughably bad. Something you should know about me is that you should never, ever, under any circumstance, get into a car with me. I belong on a subway!
I ended up choking back tears, a police office trying his best to calm be down, after I'd sideswiped another driver on my way home. "It's really not that bad," he said. "I don't understand why you're so upset!" He was right, thank goodness. It wasn't that bad. My car–an orange Honda Element, hehe–is partially made of plastic, so the thing almost never gets dinged up. It was 100 percent fine. The other guy's car had a few marks on it, and there might have been a small dent, but it was nothing serious. The driver was super nice to me, too. I guess I looked pretty pathetic. But that was only the beginning. When I finally got back on the road, I sat in traffic for 3.5 hours, stuck right in front of the Queens Midtown Tunnel. I left the bridal shower at 3:30 p.m., and didn't get home until 9 p.m. But when I did get home, Mitch had my favorite meal–chicken parm–and cupcakes from Crumbs waiting for me. Luckiest girl ever? :)
Today I took a much-needed mental health day to catch up on wedding planning, Brooklyn home searching, apartment cleaning, and life in general. Tonight I'm meeting up with Erica on the Upper East Side for some pub grub. Can't wait. Sometimes all you want is your best friend. Especially when your best friend is your role model and hero. Love you, Rickster.
Sweater: J.Crew Factory, similar here (Lovin' the color "lemon pulp" so much!) / Blazer: TJMaxx, similar here and here / Necklace: Groopdealz (Original inspiration for the necklace: J.Crew. This one was found by my Instagram buddy, @msthymadeline! Thanks, girl! Find it on Etsy!) / Jeans: J Brand, similar here and here / Flats: Kenneth Cole via TJMaxx, similar here and here by Kate Spade (Swoon!) / Watch: Marc Jacobs (And loving the wrap version, too!) / Bracelets: J.Crew; Stella & Dot; and Old Navy, similar here / Bag: C.Wonder, similar here, here and here (On sale! In reddish/orange)