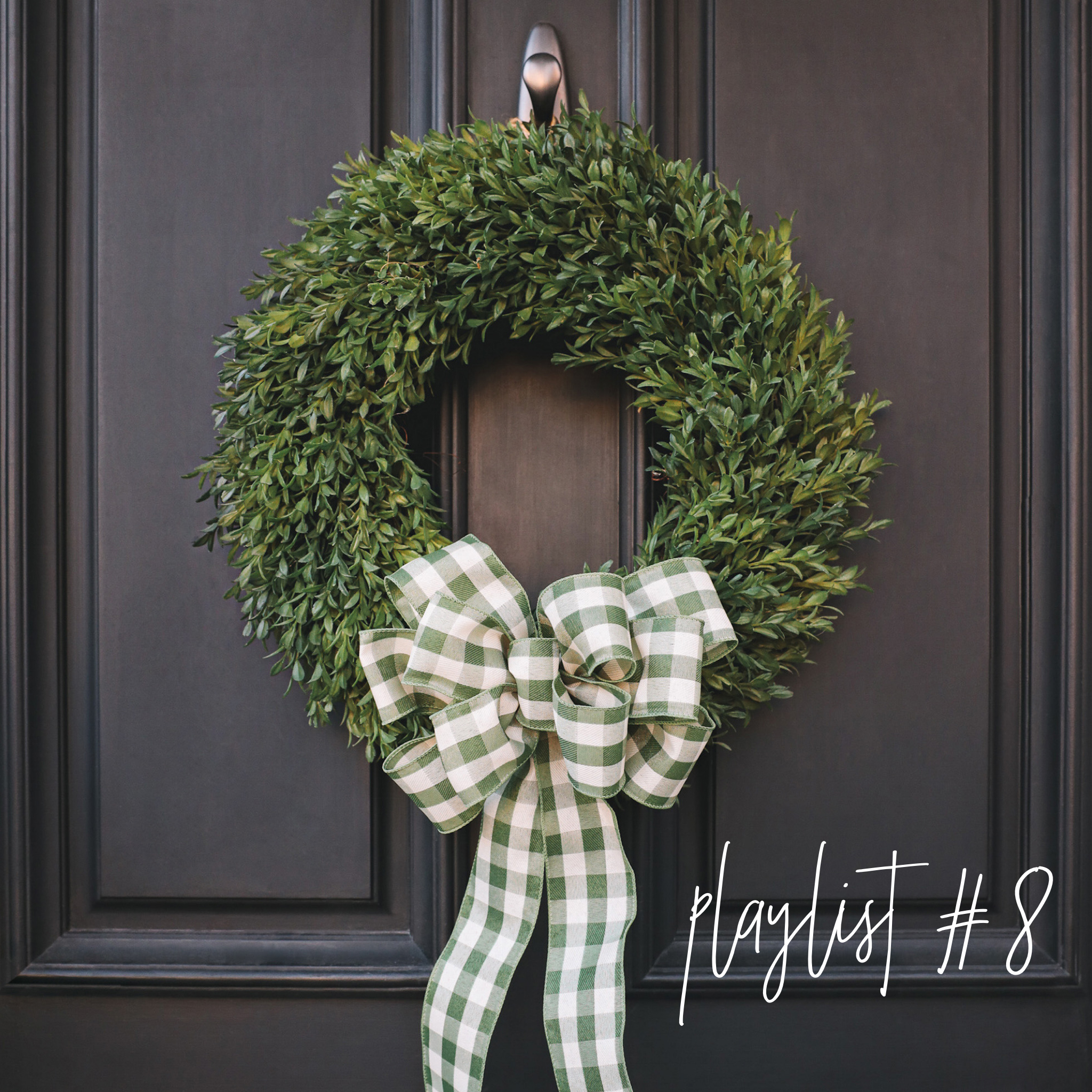 Adding to my collection of playlists today! (Here are all of them, in case you're in need of some new tunes! Seriously, turn up the tunes today. It's one of the best ways to ensure a great weekend!)
And these are my thoughts on a few songs that hold significance for me:
"Emmylou" by First Aid Kit: Oh gosh. I used to listen to this song a lot when I first had Emma. It made me cry then and it makes me cry now. Especially because we now have a Lucy who we often call "Lou." (When I realized this, I had a freakout. 😆) Anyway, this is one of the most beautiful songs in existence, and I can't recommend giving it a listen more.
"Darkness" by Pinegrove: I seem to have a song every month that I play on repeat because it lifts my spirits, and this one's this month's. Of course, the actual subject matter of the song is a little depressing, haha, but the tune is upbeat and cheery and I find myself dancing around the kitchen when it comes on.
"At Your Funeral" covered by Ruston Kelly: Love this cover, which is much more aligned to my mid-30s music taste. Though to be clear, I was a HUGE Saves the Day fan back in middle/high school. Anyone else?! I went to middle and high school in Princeton, New Jersey, so Saves the Day was deeply rooted in my upbringing. I also had a lot of teenage angst and they seemed to get that. 🙈 I remember one year my Uncle Alex asking me what I wanted for Christmas, and I told him "Through Being Cool" by Saves the Day. I listened to that album on repeat for years. Thanks, Uncle Alex. And for the record, you were always super cool. ;)
"Champaign, Illinois" by the Old 97's: Mitch went to college at the University of Illinois in Champaign, and we try to get back every year or so! The first time I visited his family out here, actually, he took me. And I remember being in a state of belief as to how happy I was to be in Illinois, seeing his world, if that makes sense. Next year, once the virus is over, we hope to bring the girls to a football game there!
"Harmonia" by Cass McCombs: I was listening to this in the car the other day and was overcome by how how beautiful it was. A nice soothing to song to play in the morning.
"Dreams" by Chloe Moriondo: "Dreams" by Fleetwood Mac made a resurgence this year because of TikTok. Kind of hilarious but as a longtime fan of the song—who isn't?!—I loved it. (And apparently so did the band!) I particularly love this cover by Chloe Moriondo.
"Crash Into Me" by Dave Matthews/Tim Reynolds (Live at Luther): Okay, we don't need to talk about the subject matter, ha. But gosh. "Live at Luther." What an album! Like most people, I think I overdid Dave back in the day. "Live at Luther" is timeless, though, and whenever a song from it comes on, I can't help but smile. Even if it's a creepy one. I probably should have chosen a different song from that album for this playlist.