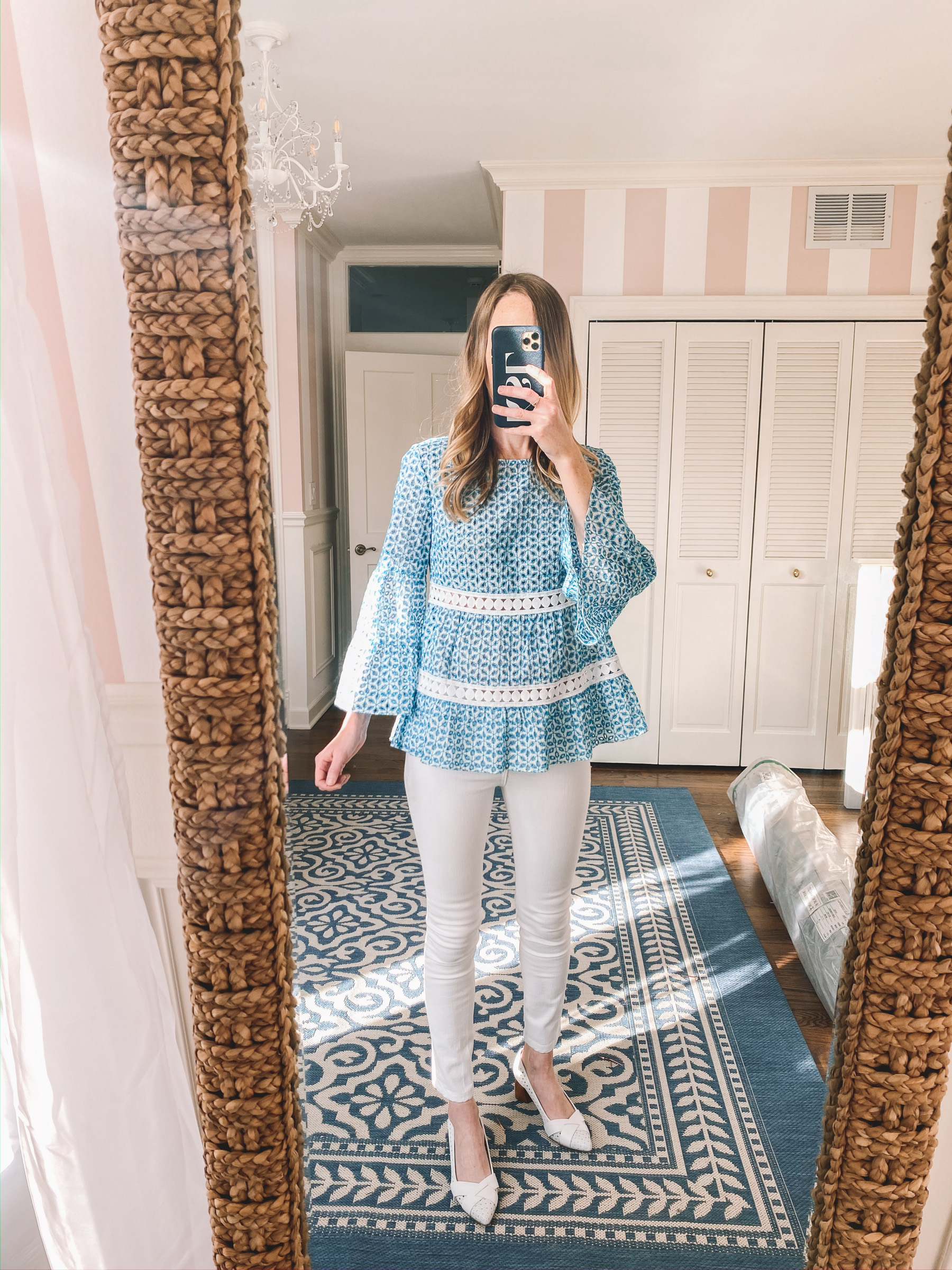 Zazie Eyelet Top: $49, regularly $138
I have this! It looks adorable paired with white pants.
The Lilly Pulitzer Dressed for Summer Sale is on!
It's running today and tomorrow, and the deals are fabulous. I'm personally taking the opportunity to stock up on some dresses for the girls, as they're growing like weeds and nothing fits. But there are so many amazing finds for women, too! I'm going to put together a try-on today at some point, but in the meantime, below are my favorites.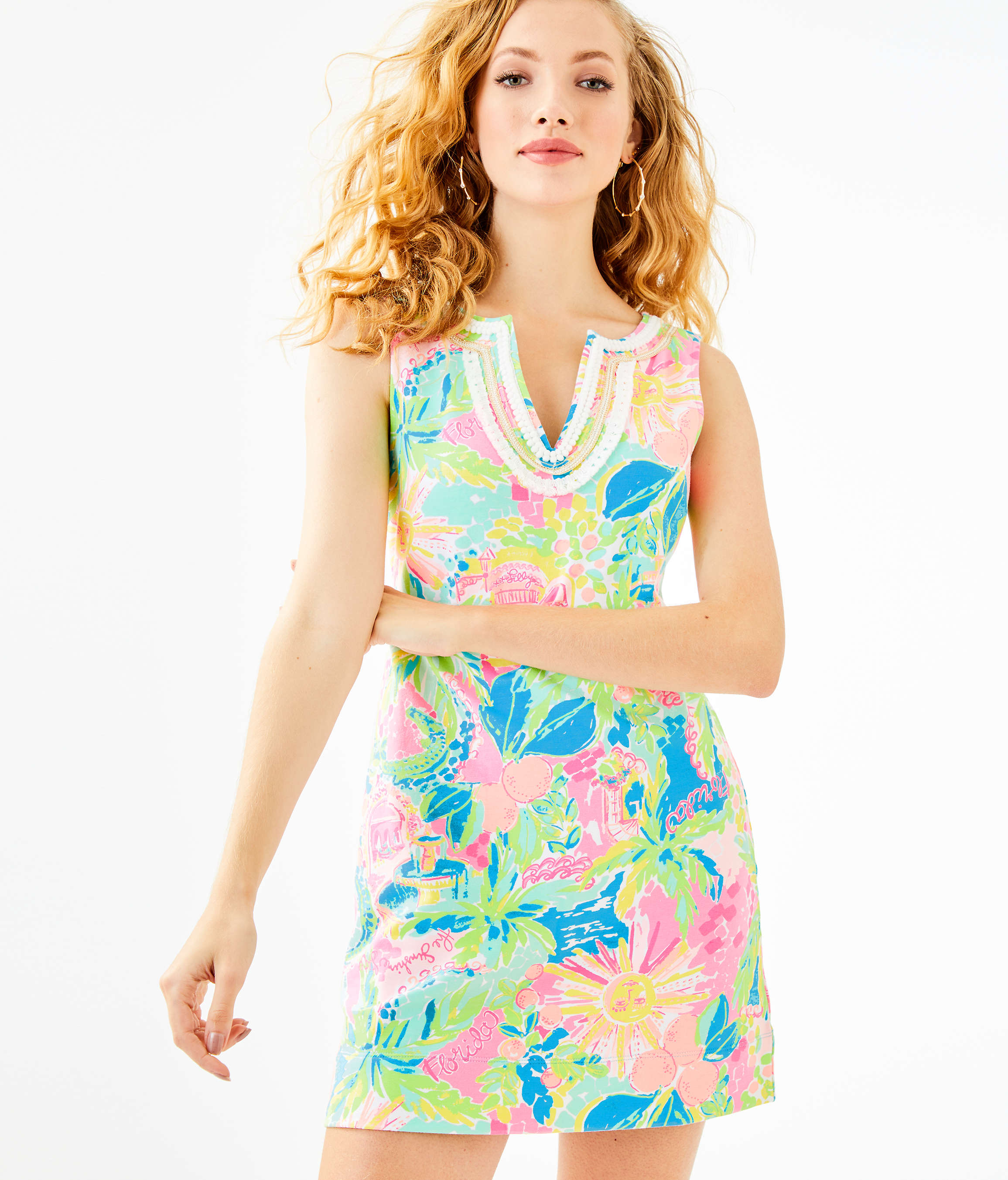 Harper Shift Dress: $54, regularly $148
This is SUCH the winner. It's made out of terry, so it can either be dressed down or up. It's fabulous. One of my most-worn Lilly dresses.