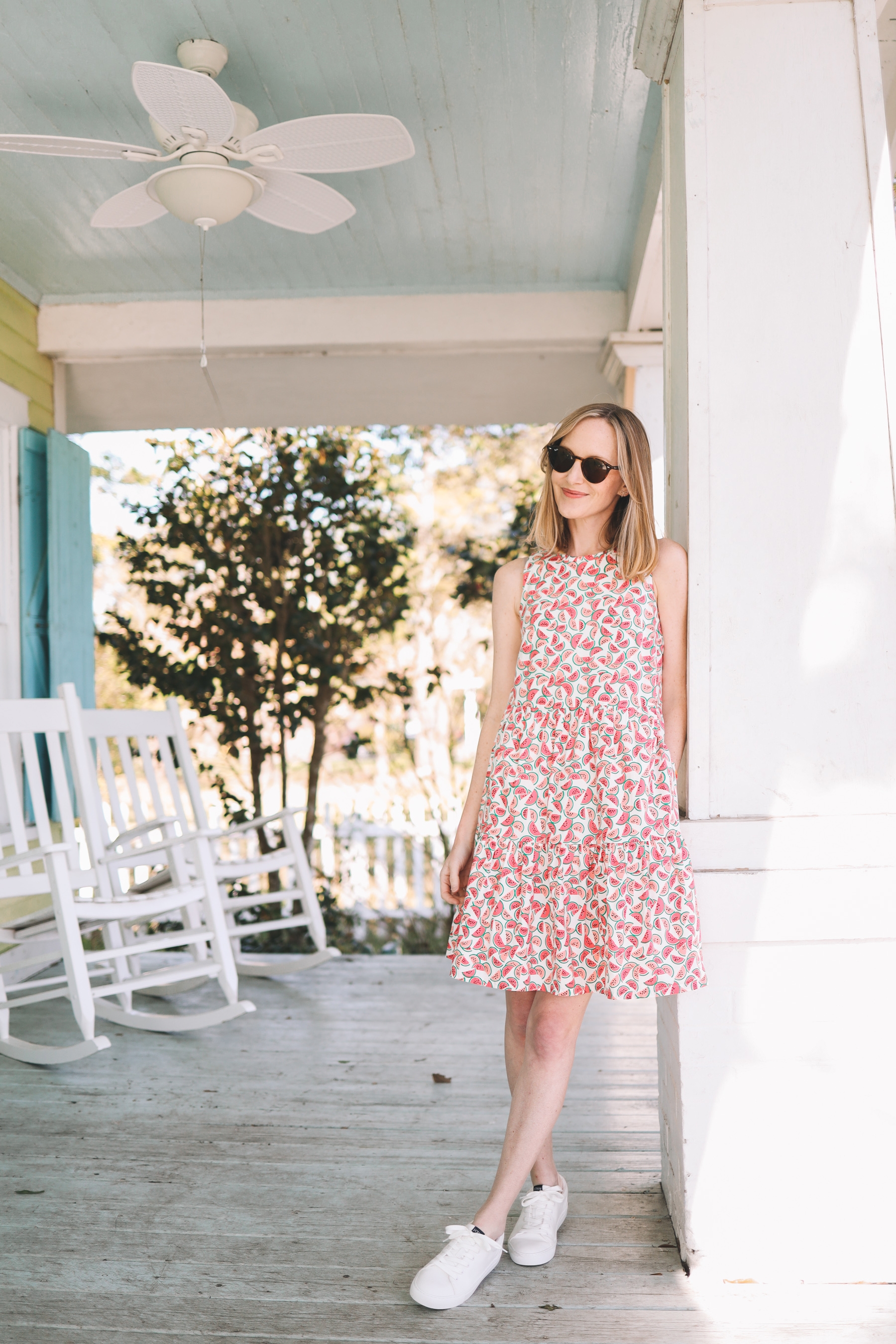 Women's Watermelon Dress / Women's Sneakers / Girls' Watermelon Dresses / Girls' Denim Jackets (Women's version here, and in white here.) / Mommy + Me Bracelets / Girls' Watermelon Bracelets / Girls' Sunglasses / Men's "New York" T-Shirt, Shorts and Slip-On Sneakers
Apologies in advance for how many photos I included in today's post 😆 but they are without a doubt my favorites from our trip to Mississippi. 🍉 They were taken on "our" front porch. The weather was perfect, the music was blasting, the girls were giddy, and the plans were grand. (Playground and then dinner at an outdoor restaurant overlooking the Gulf of Mexico.)
And the outfits? The absolute cutest. :)
Exciting news: J.Crew Factory is having an epic sale right now, and there's one day left to shop! Take 50 percent off everything (including new arrivals), and an extra 50 percent off the clearance section with code "GOODIES," which is insanity!

The watermelon dresses—women's version here and girls' version here—were such big hits. I can't TELL you how excited Emma was when I broke 'em out, haha. (Huge watermelon fan.) As the dresses are tiered, they're also great for twirling, which made the girls' day. And those Mommy + Me bracelets?! So special. Even I don't want to take mine off. (They're so reminiscent of my 90s childhood, too!)
My #1 way to wear dresses in the spring is with white sneakers, and these lace-up sneaks from J.Crew Factory are perfect. Very TTS, very cushy and comfy, very cute paired with dresses or jeans, and very affordable with today's sale. Highly recommend!
Anyway, I'll leave you with some cute snaps of the family at our temporary home in Mississippi. It was a wonderful week. :)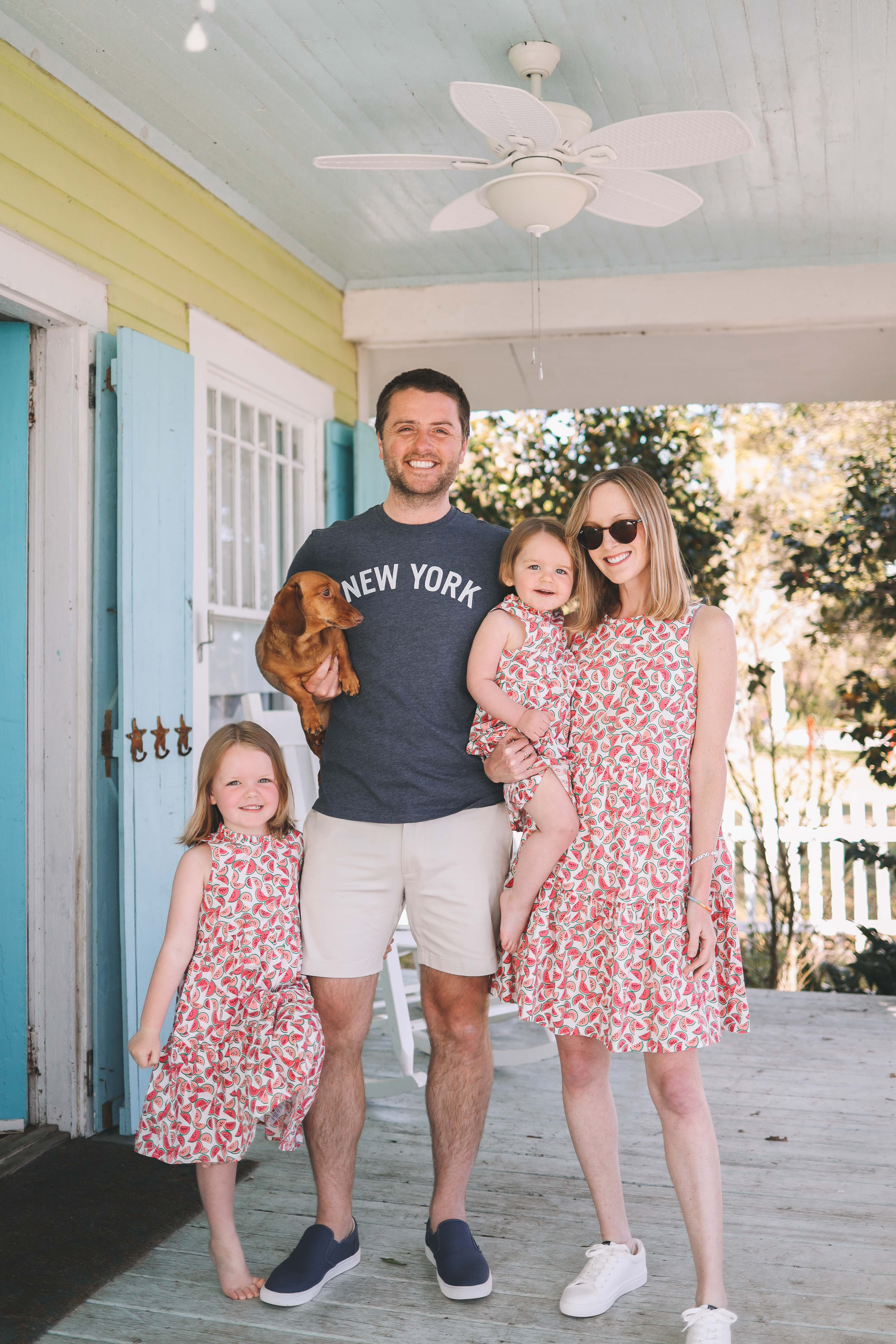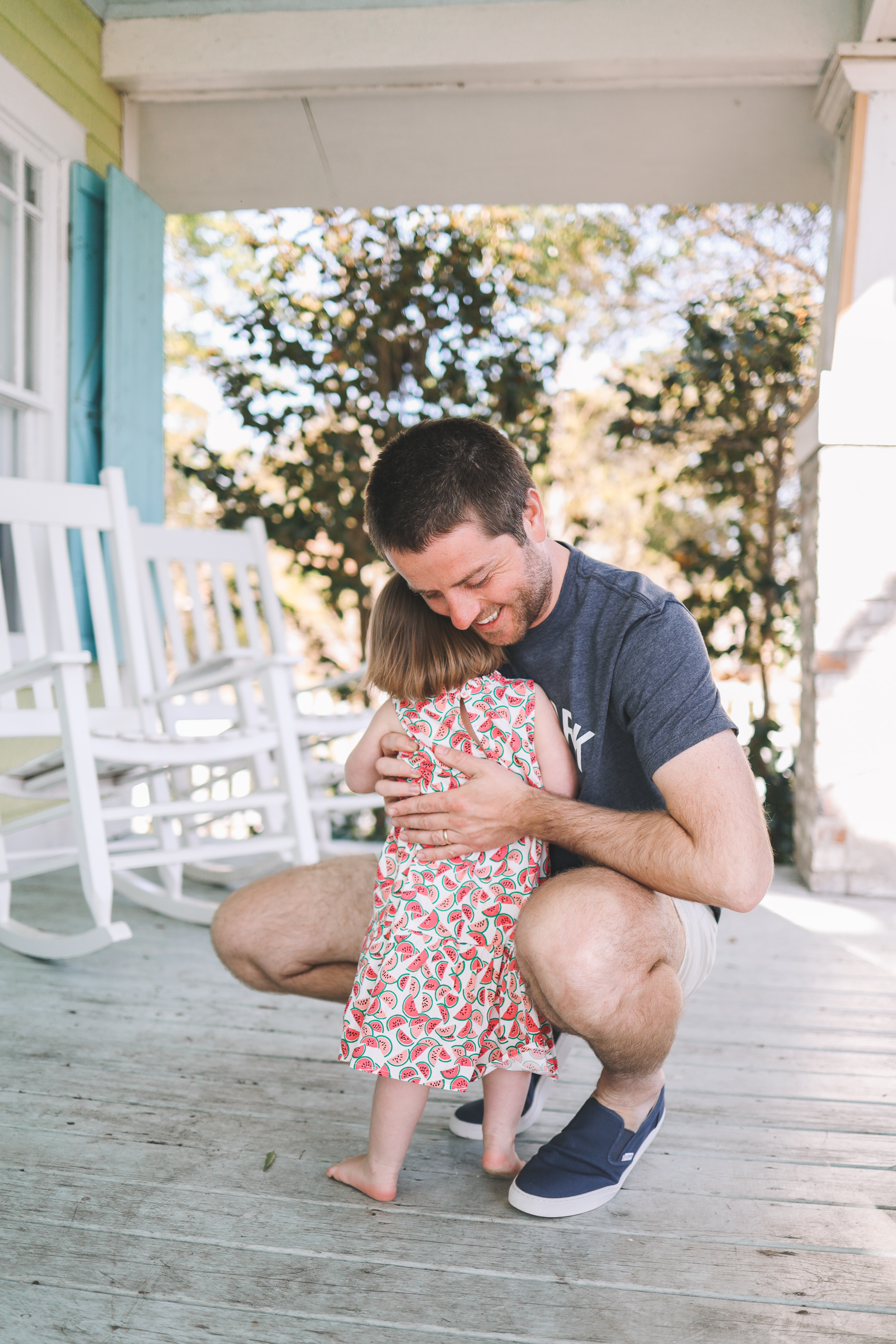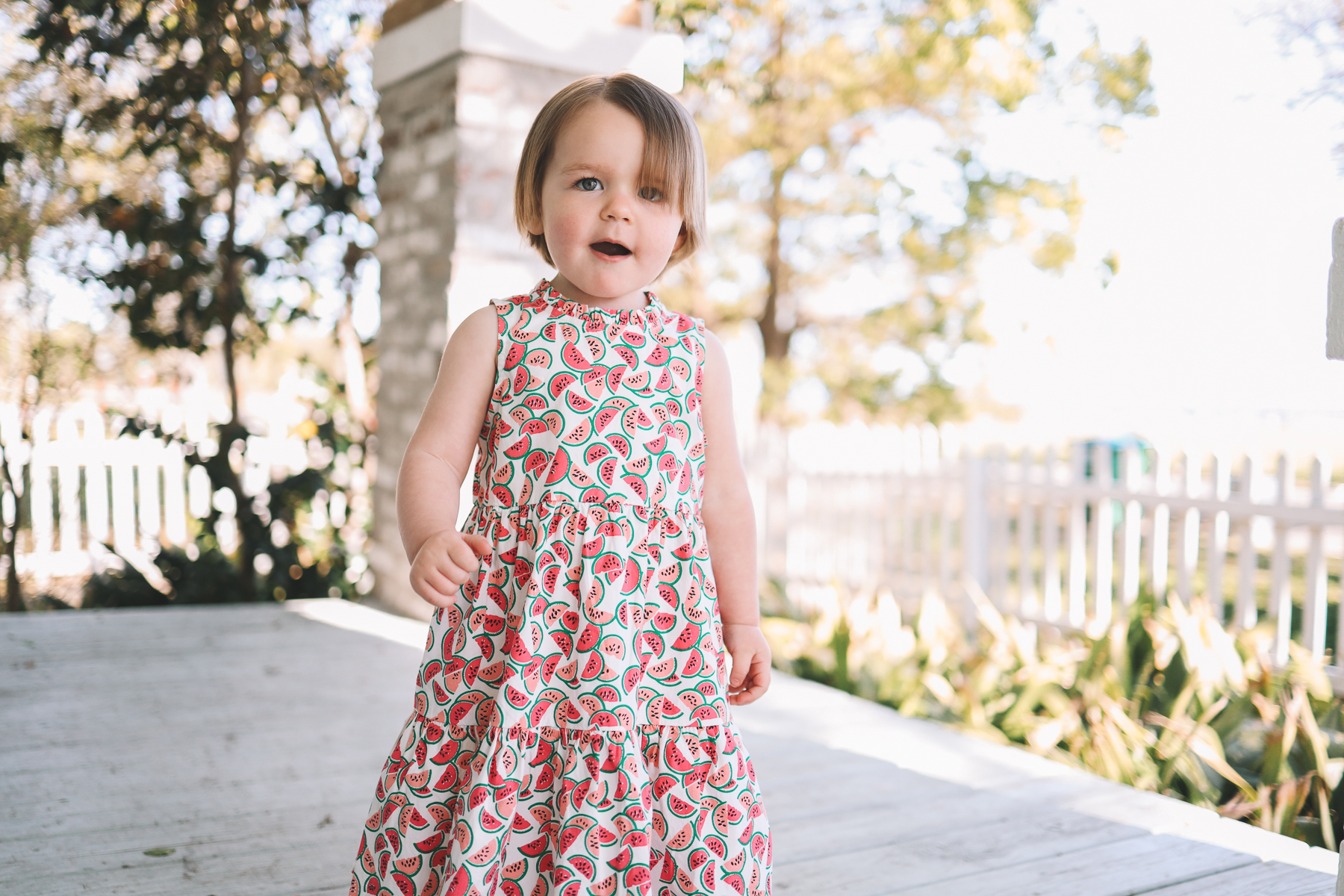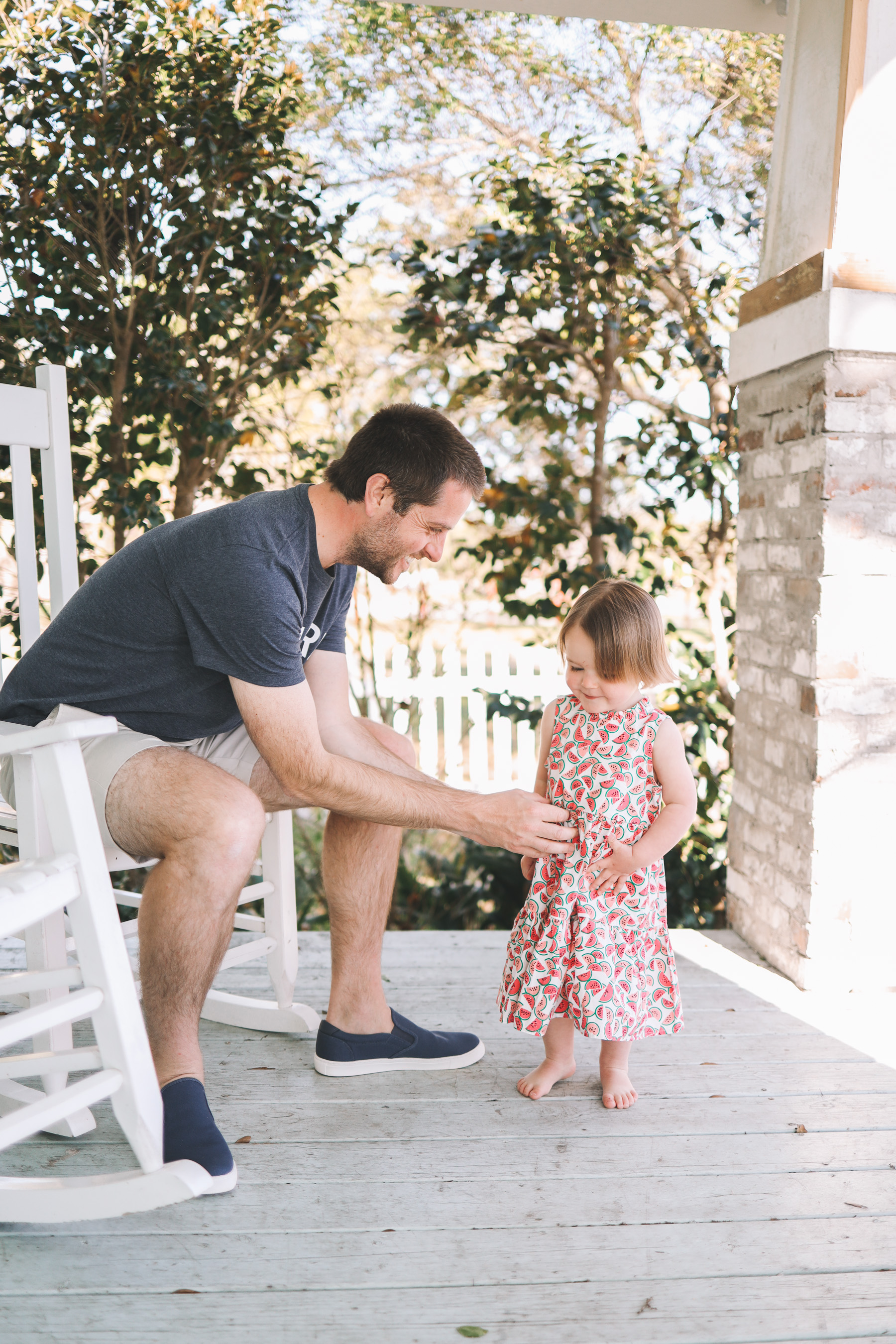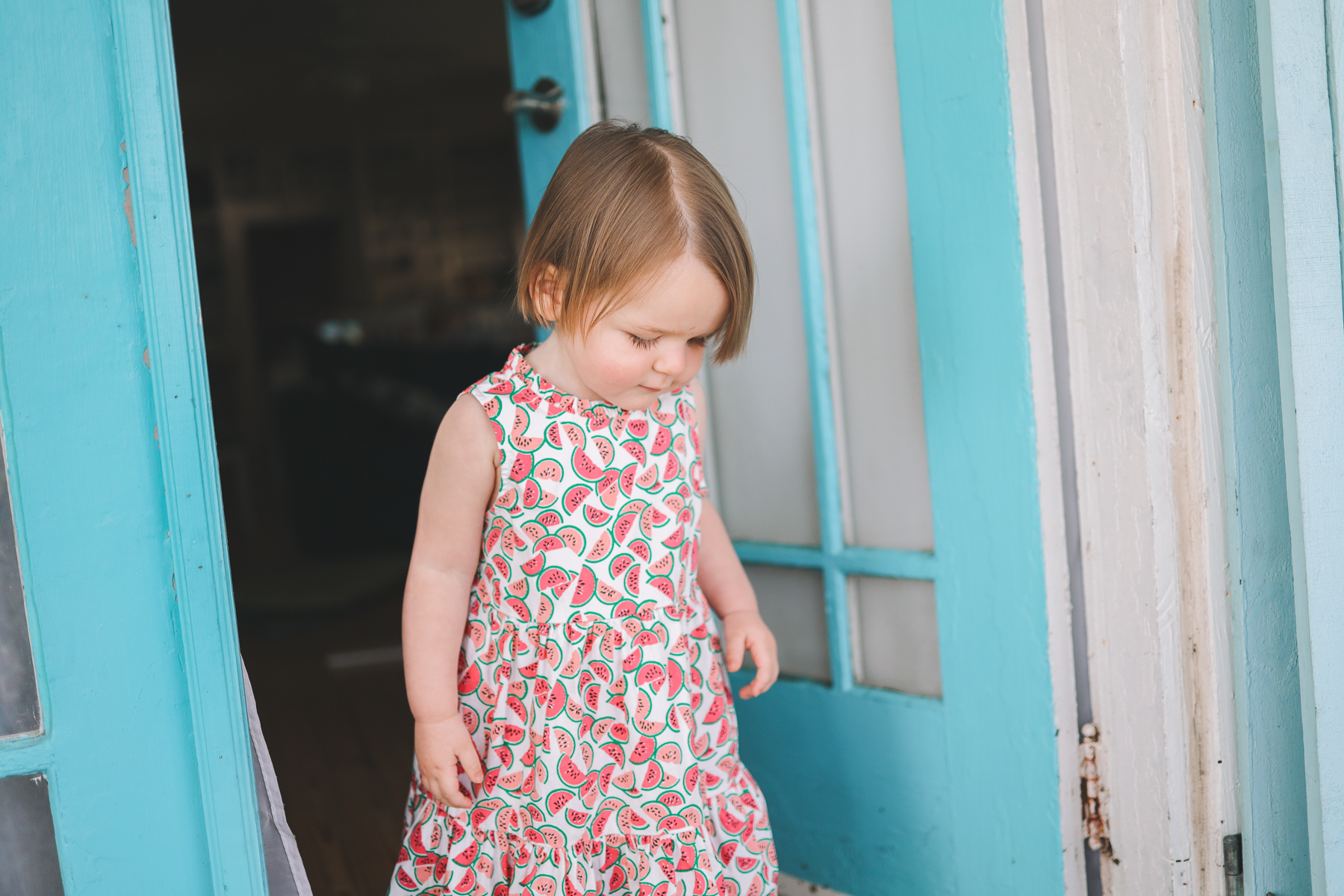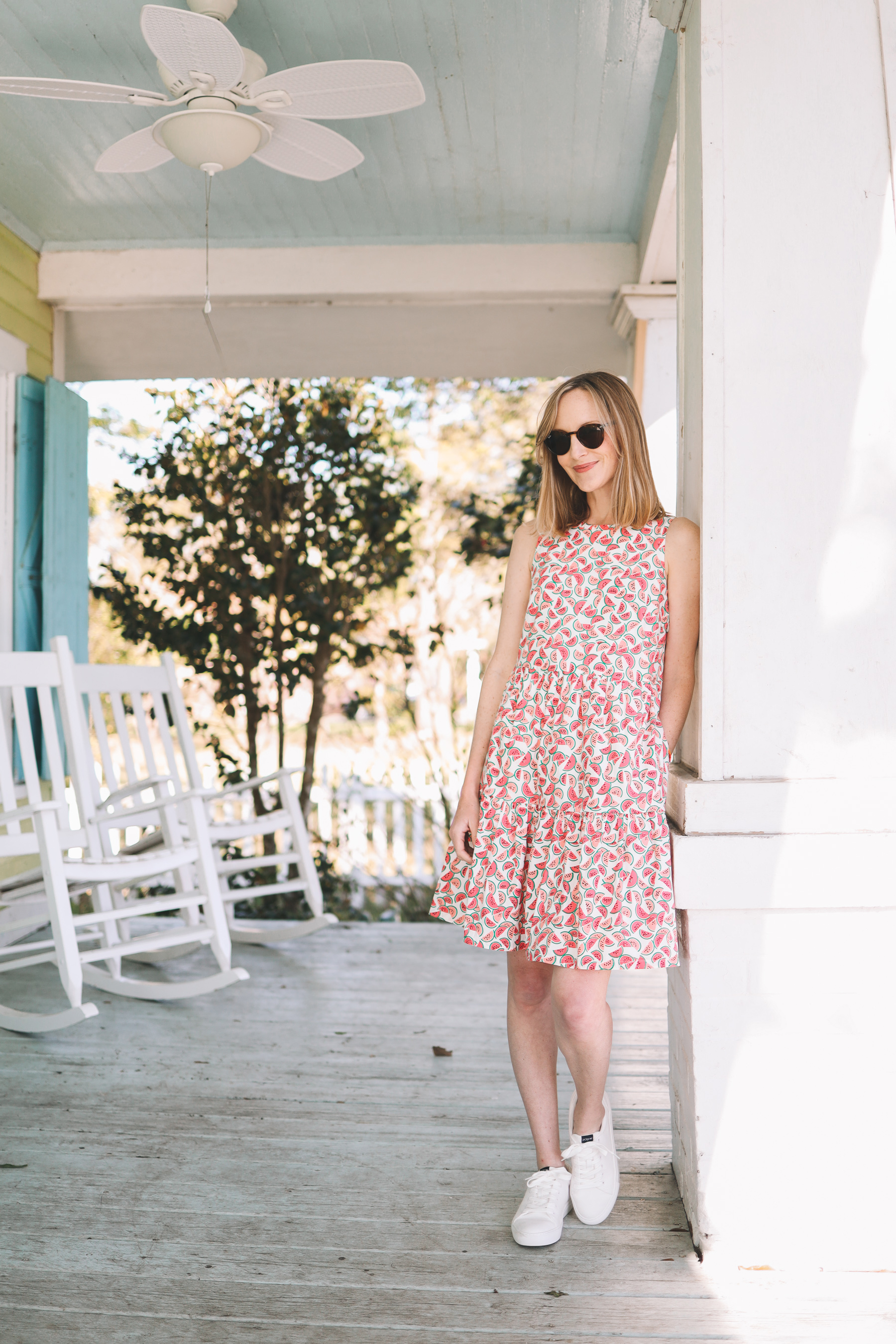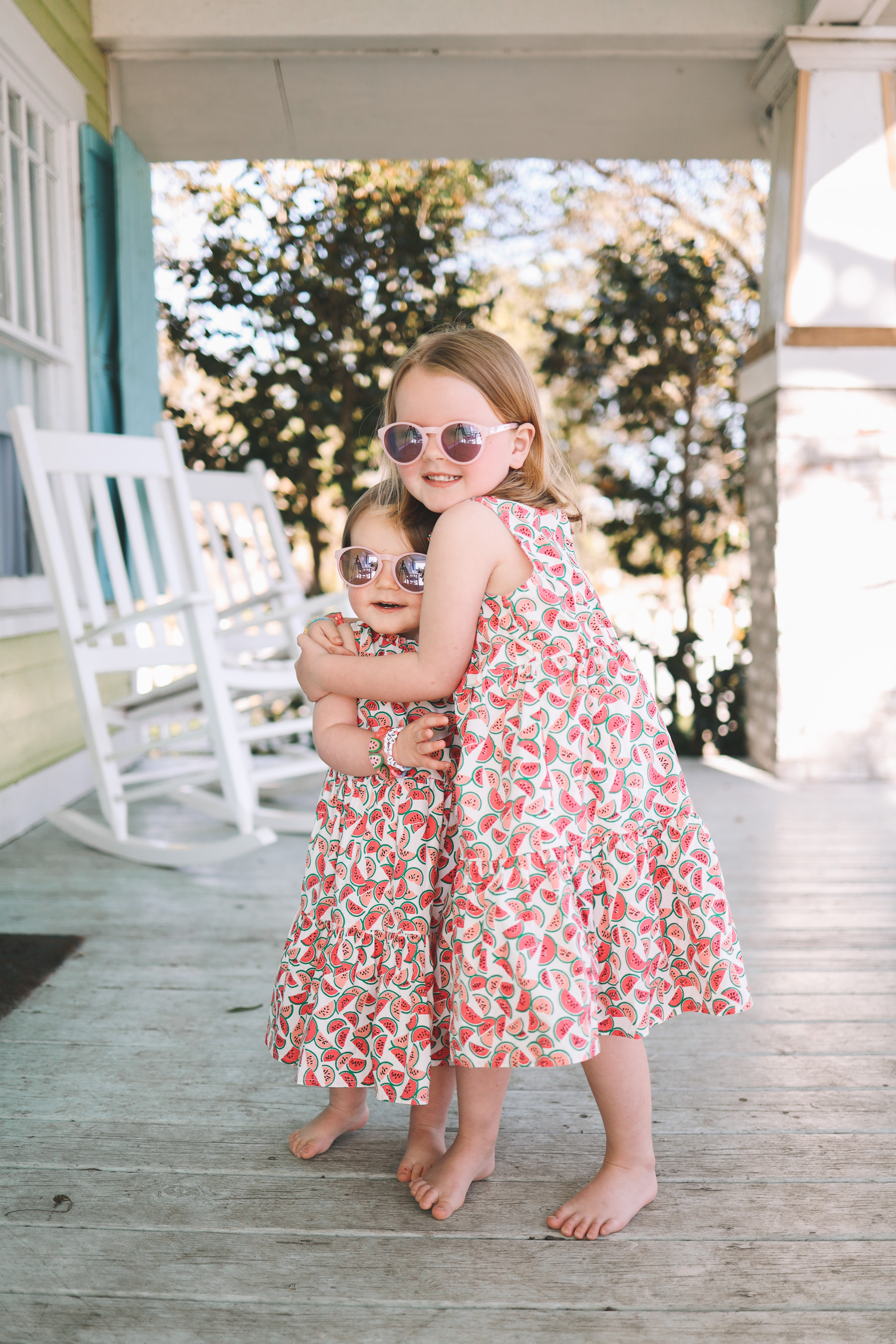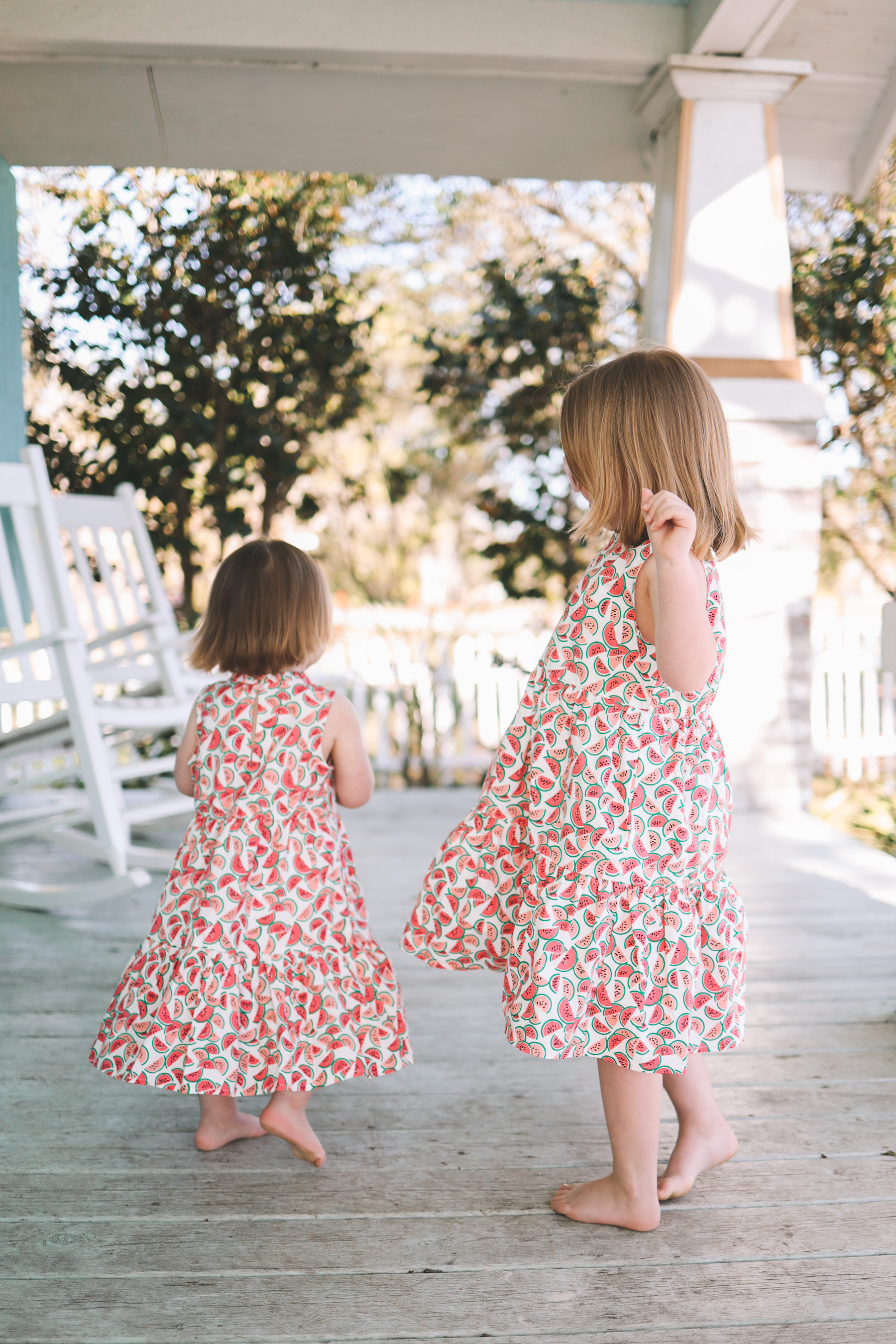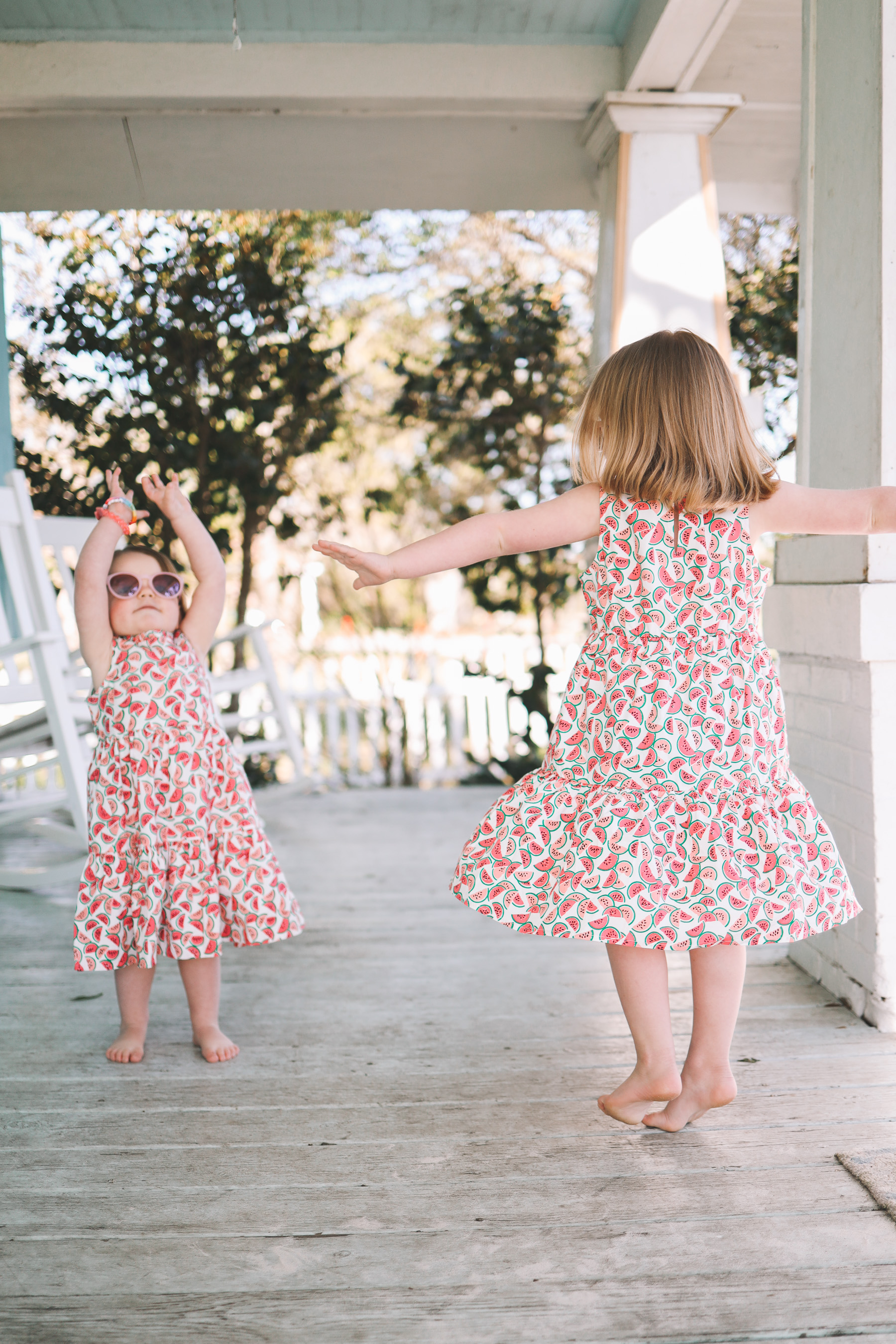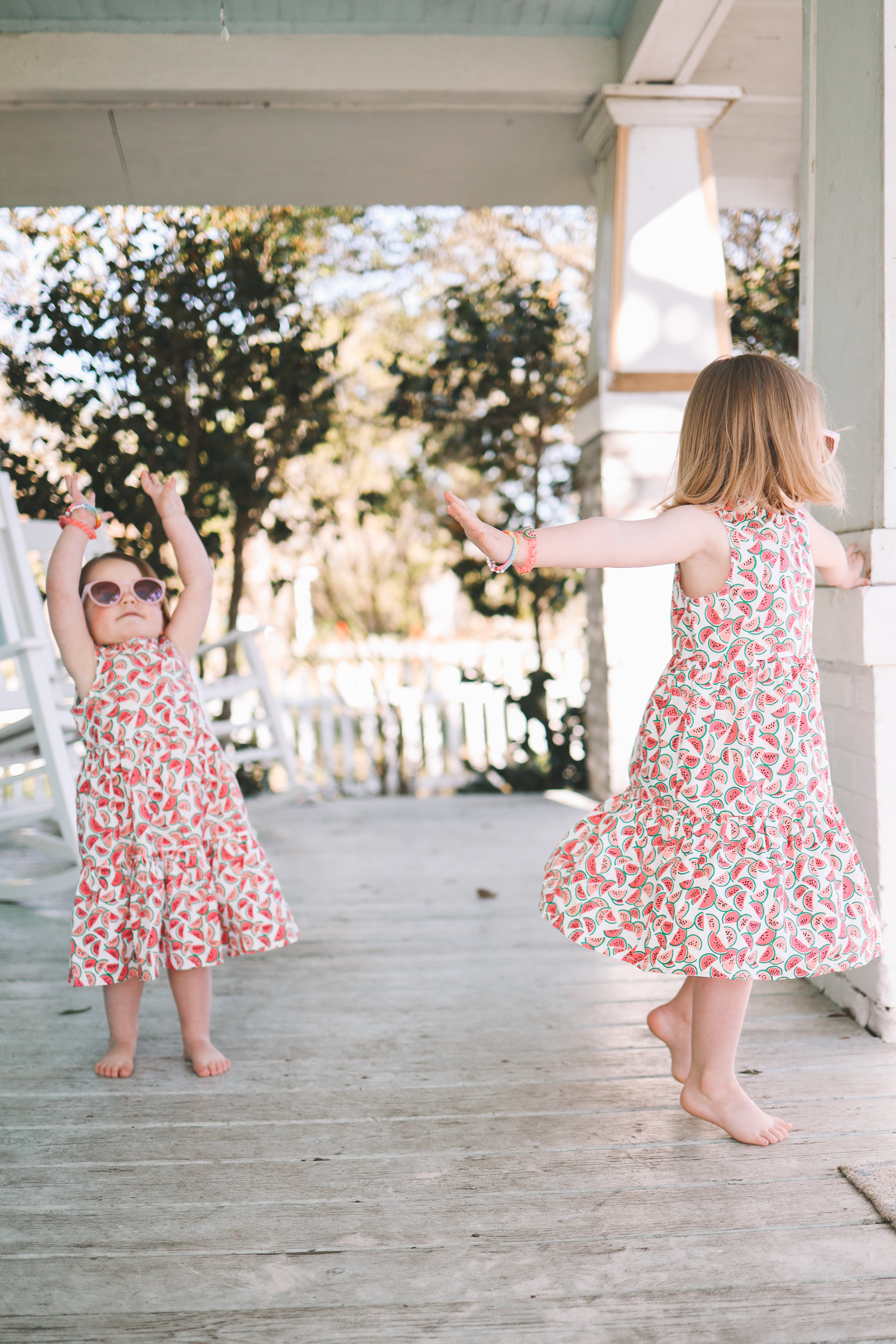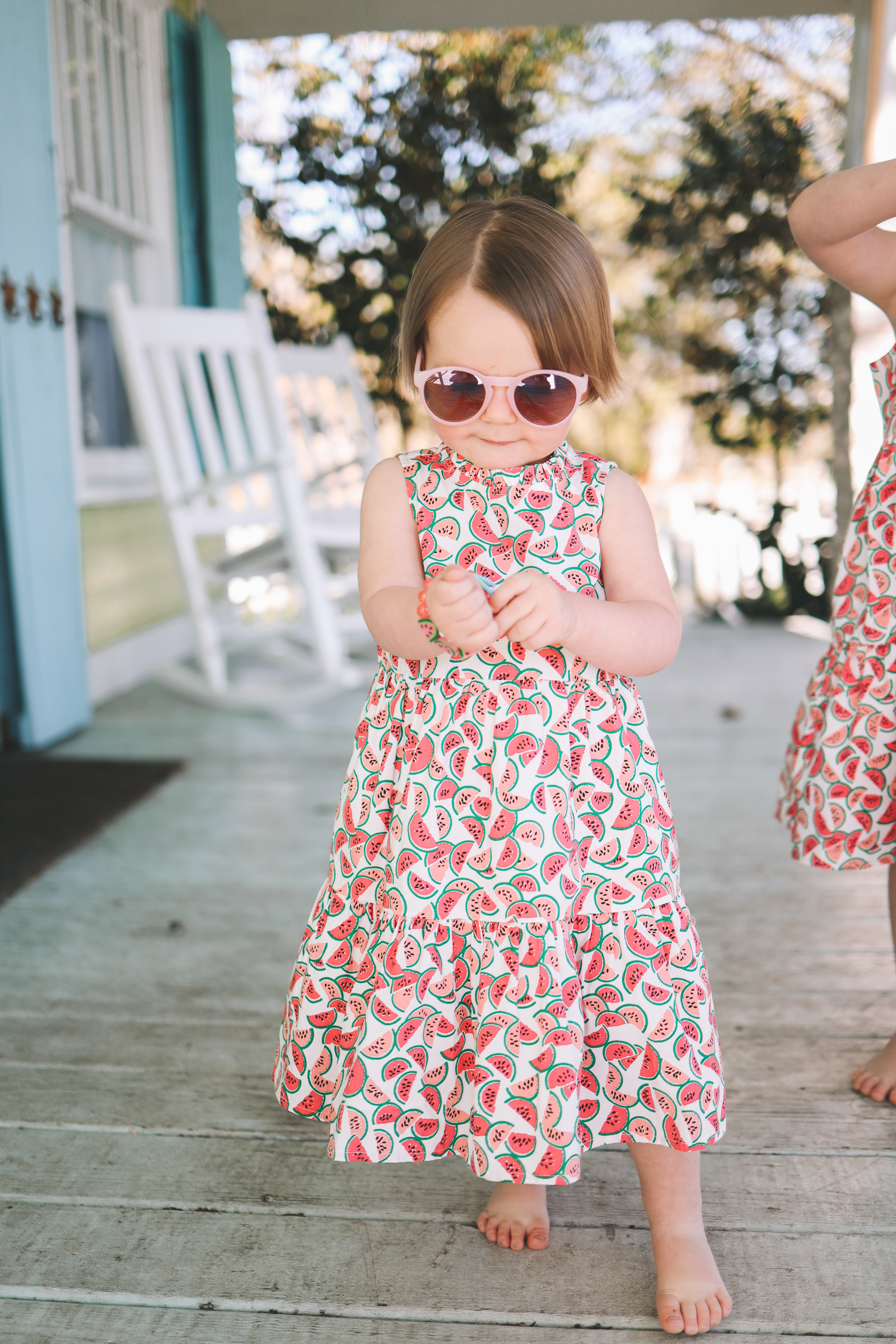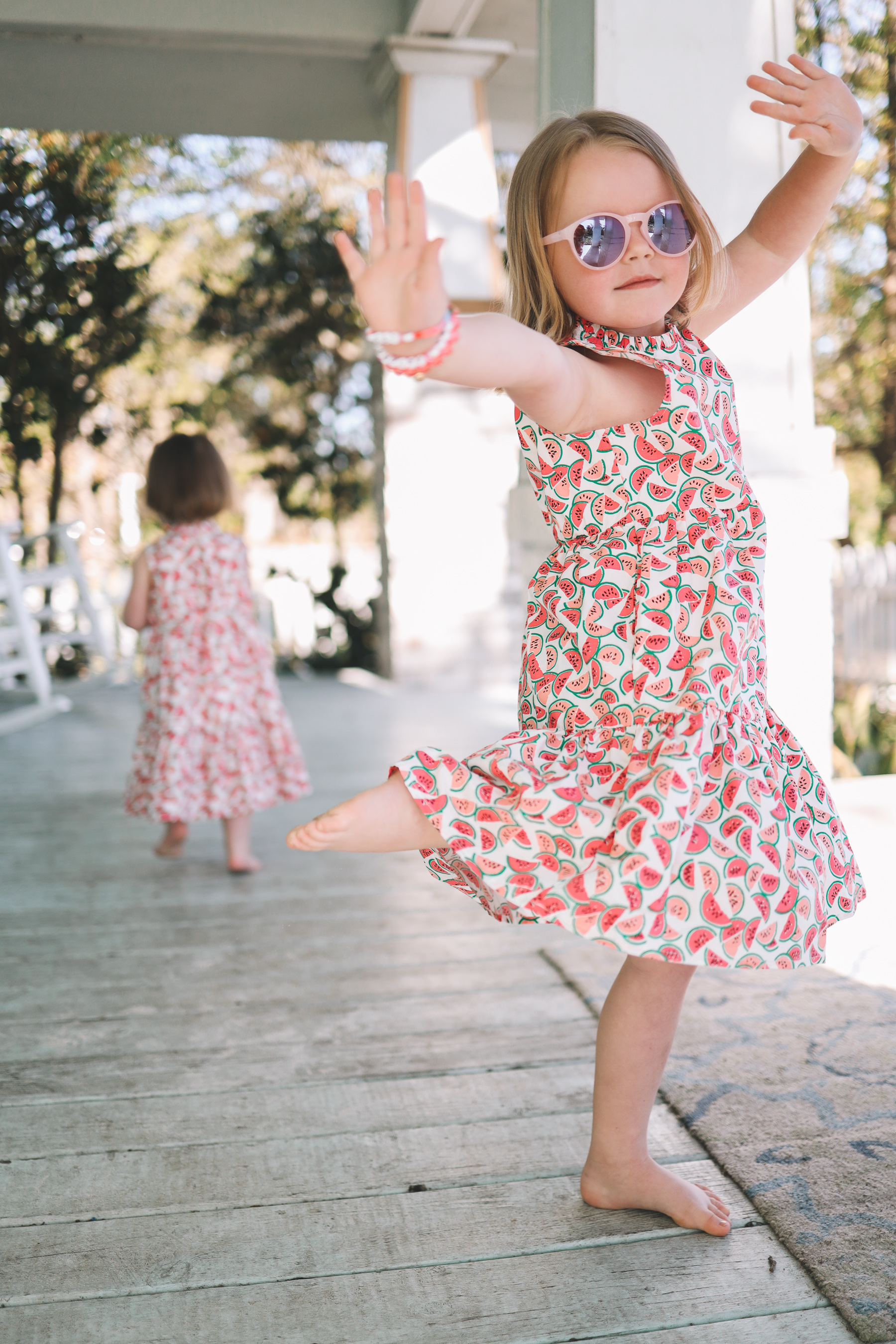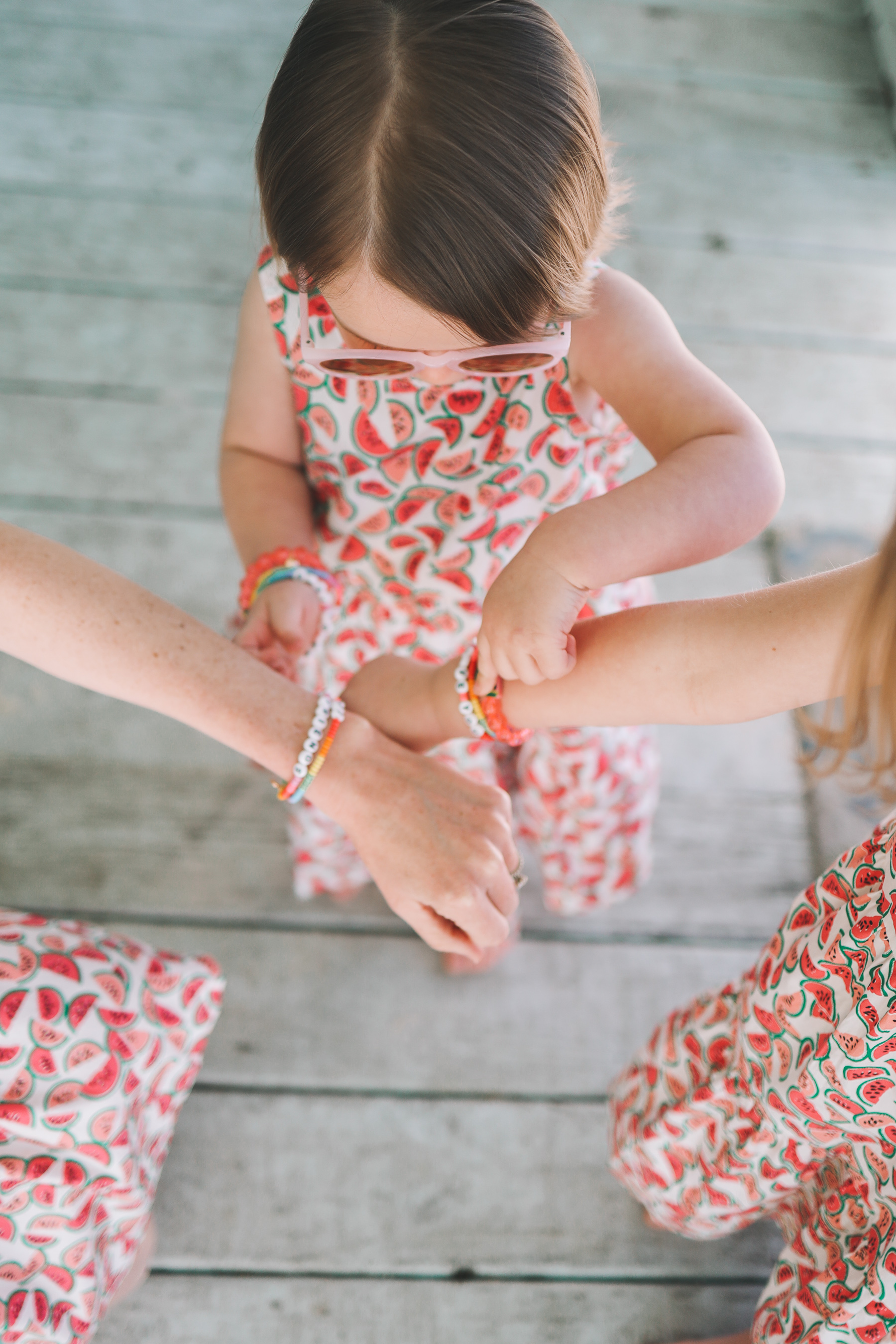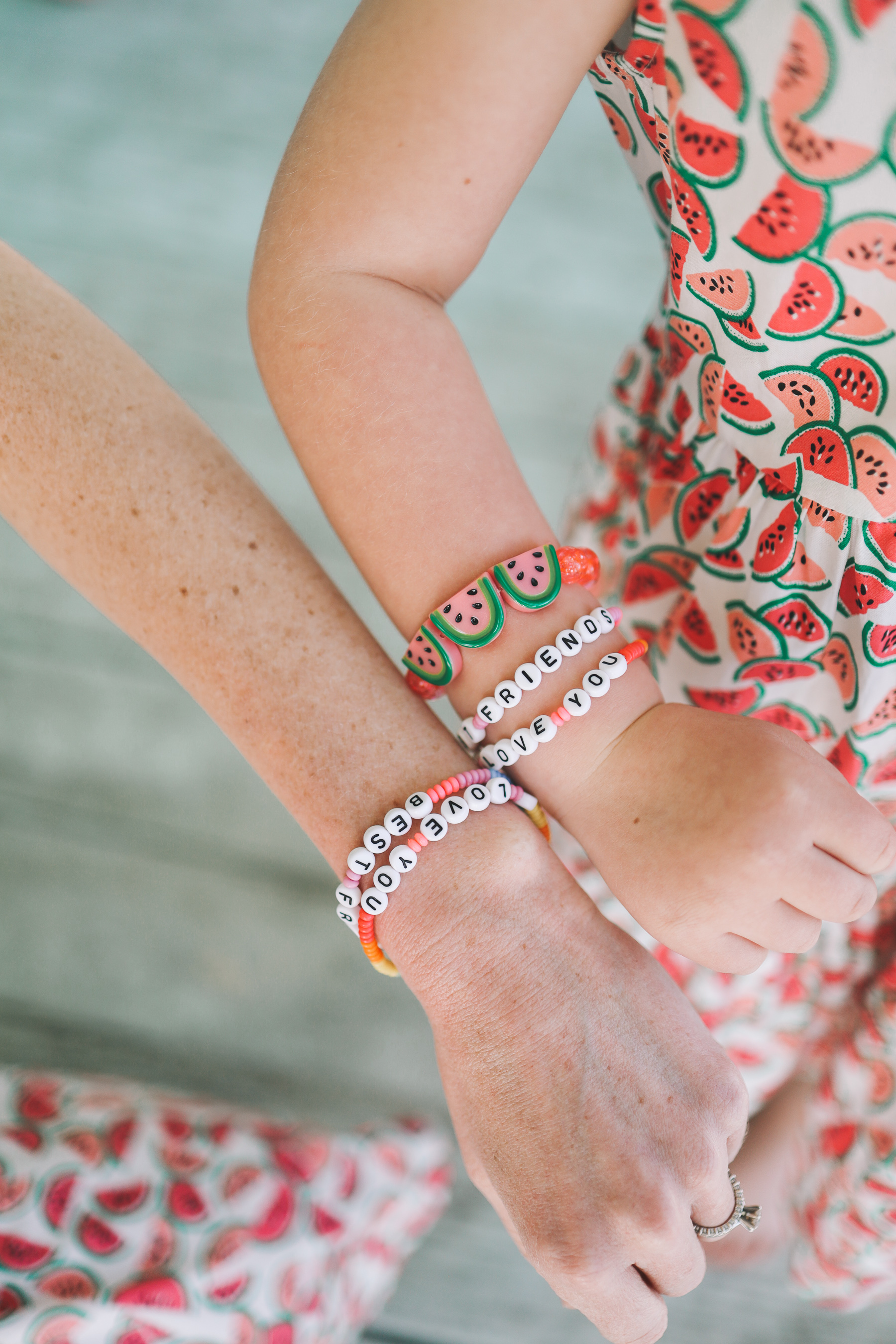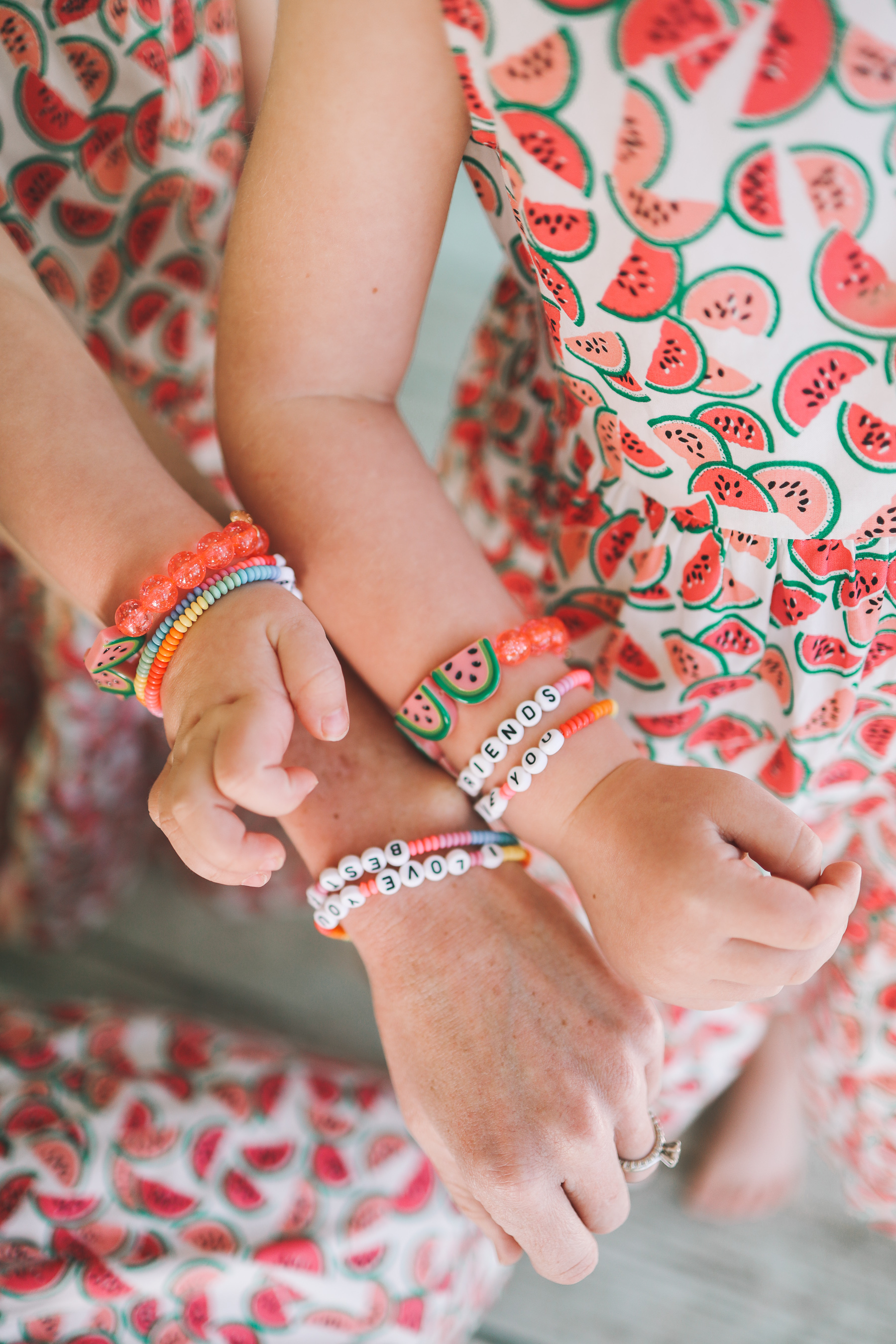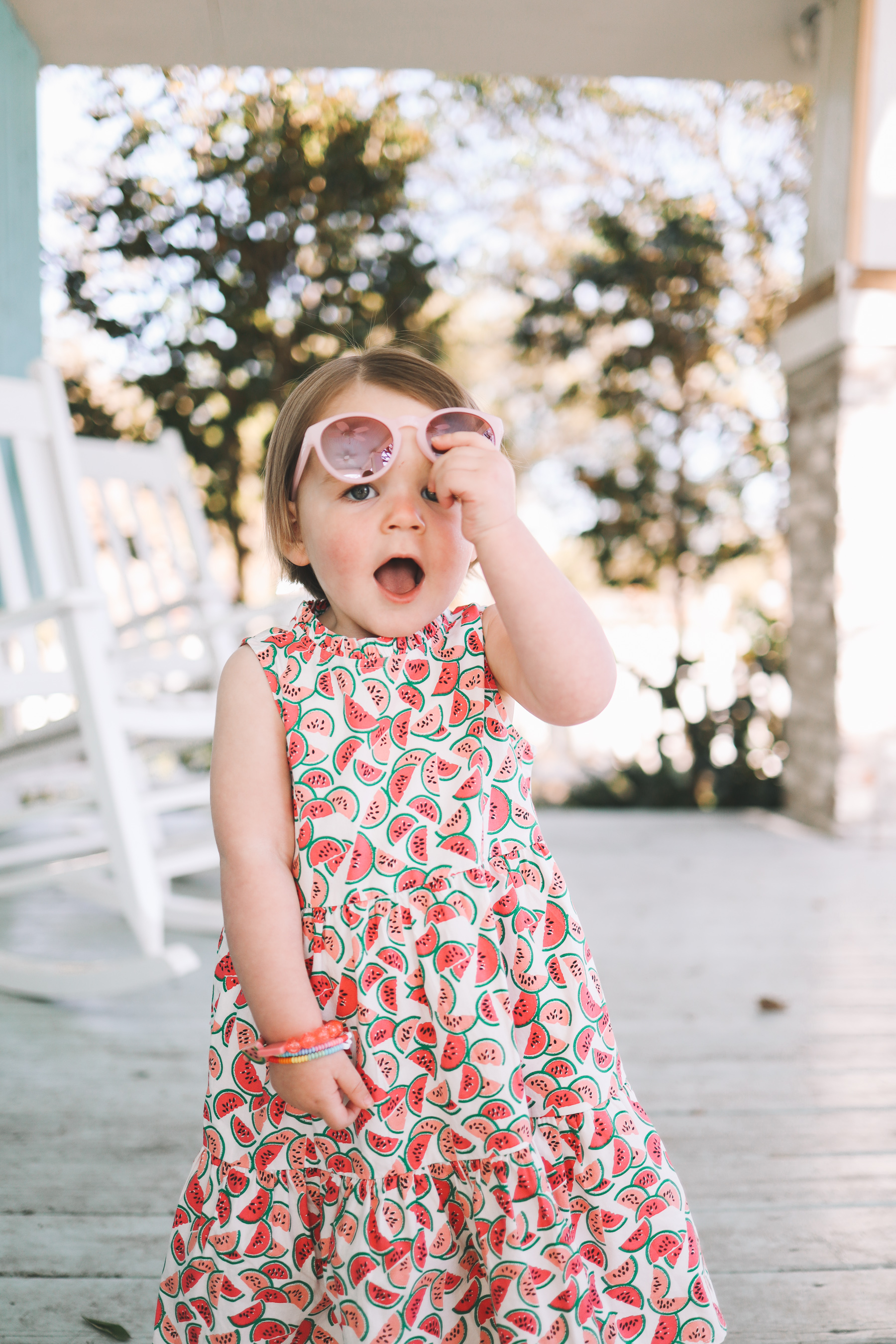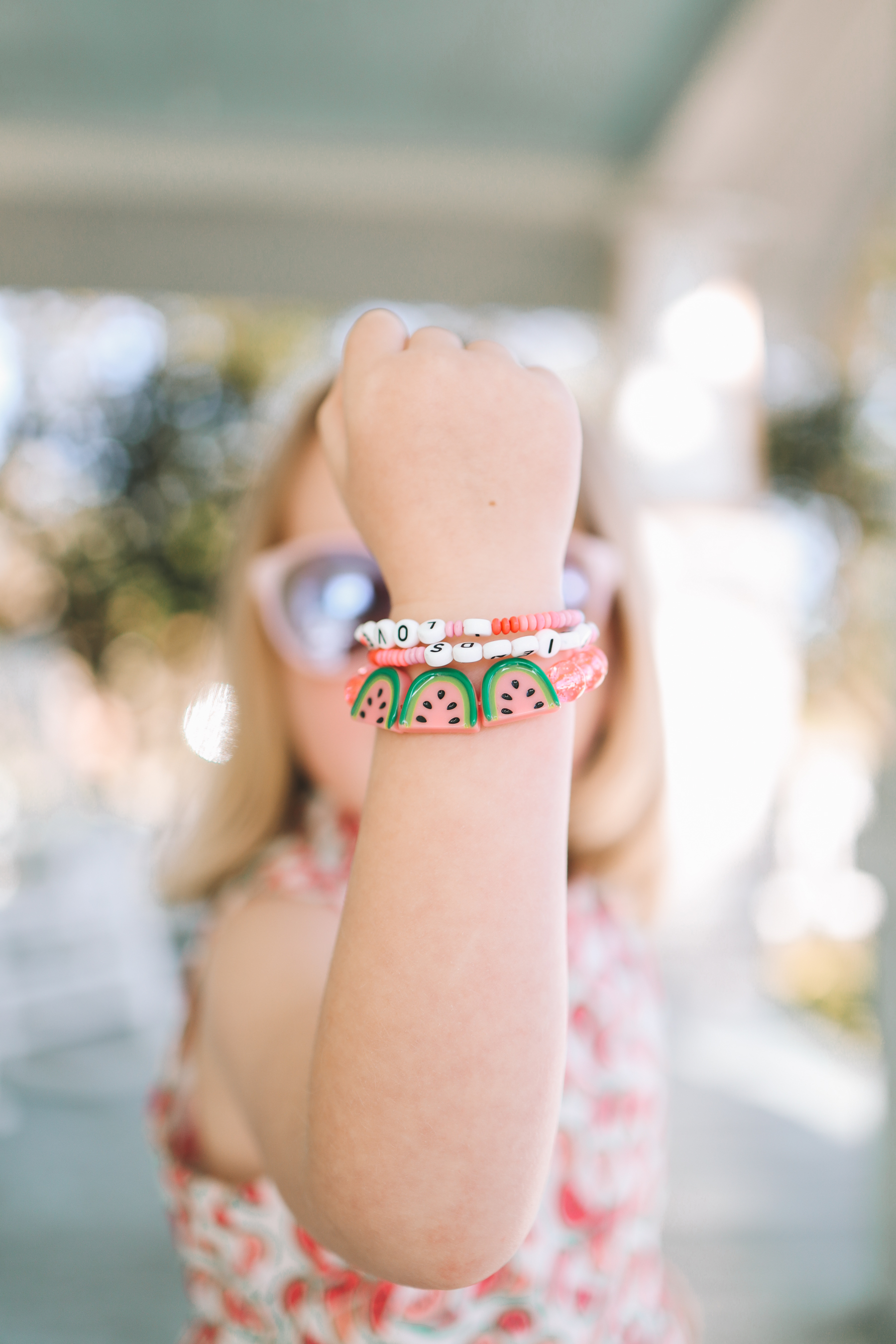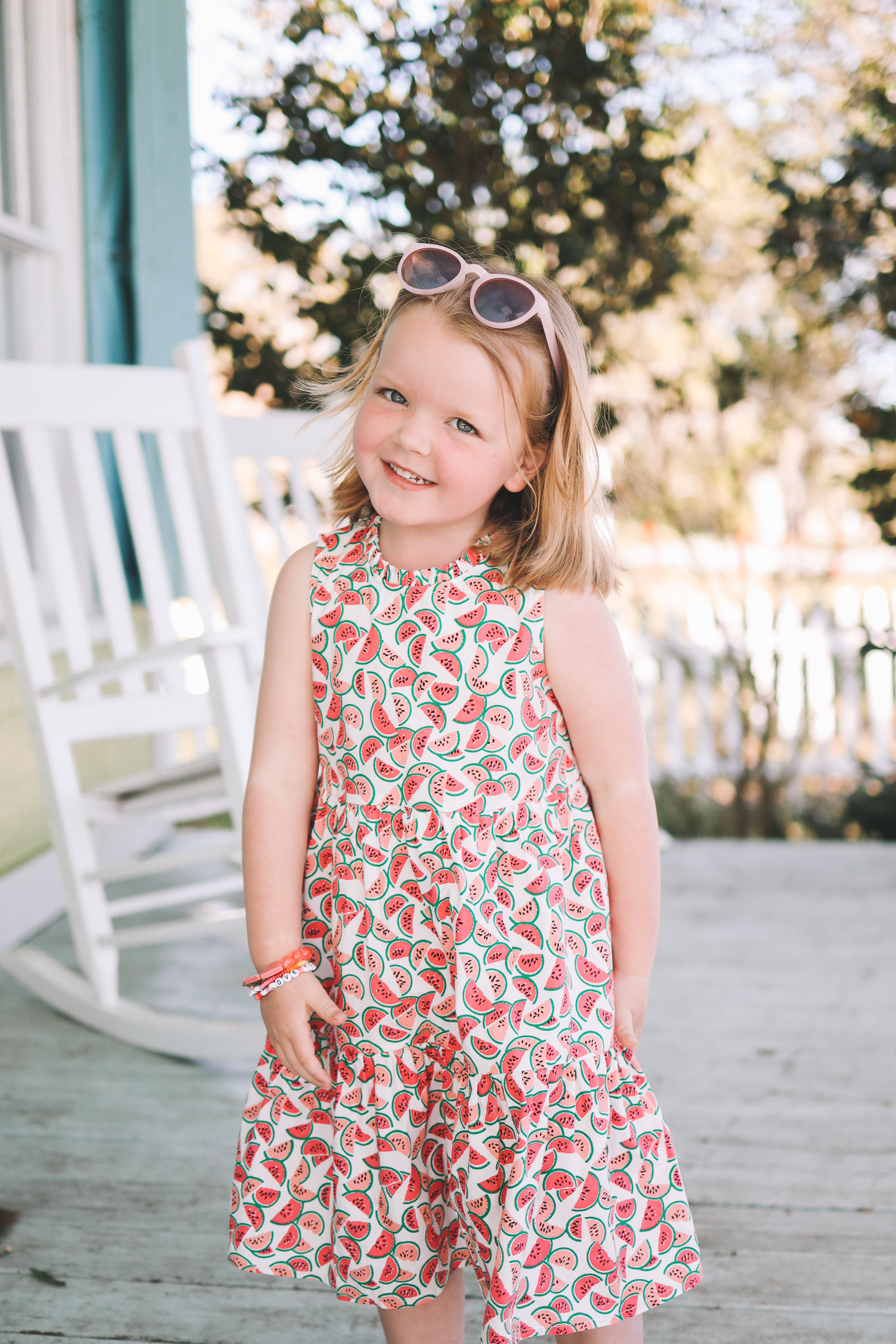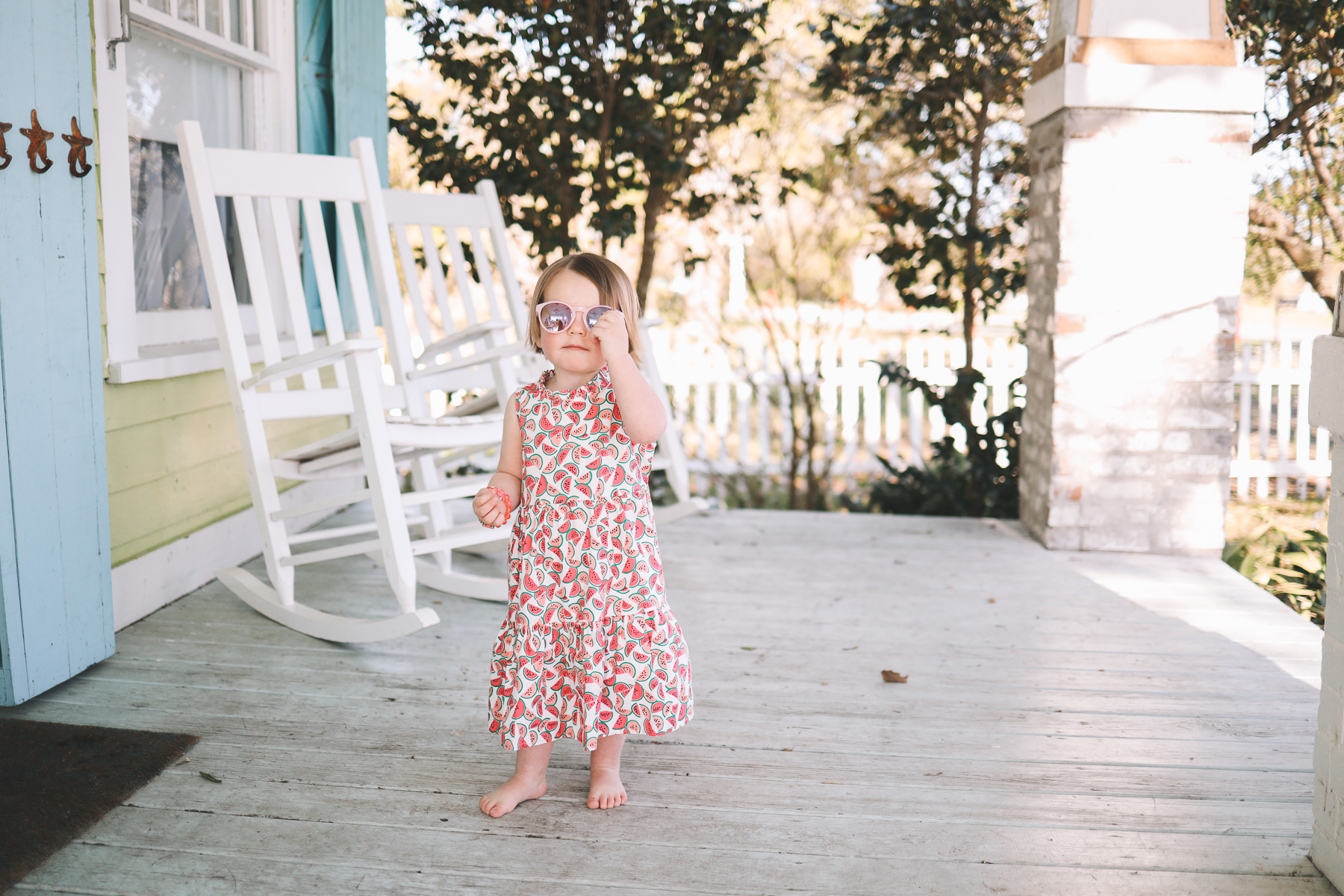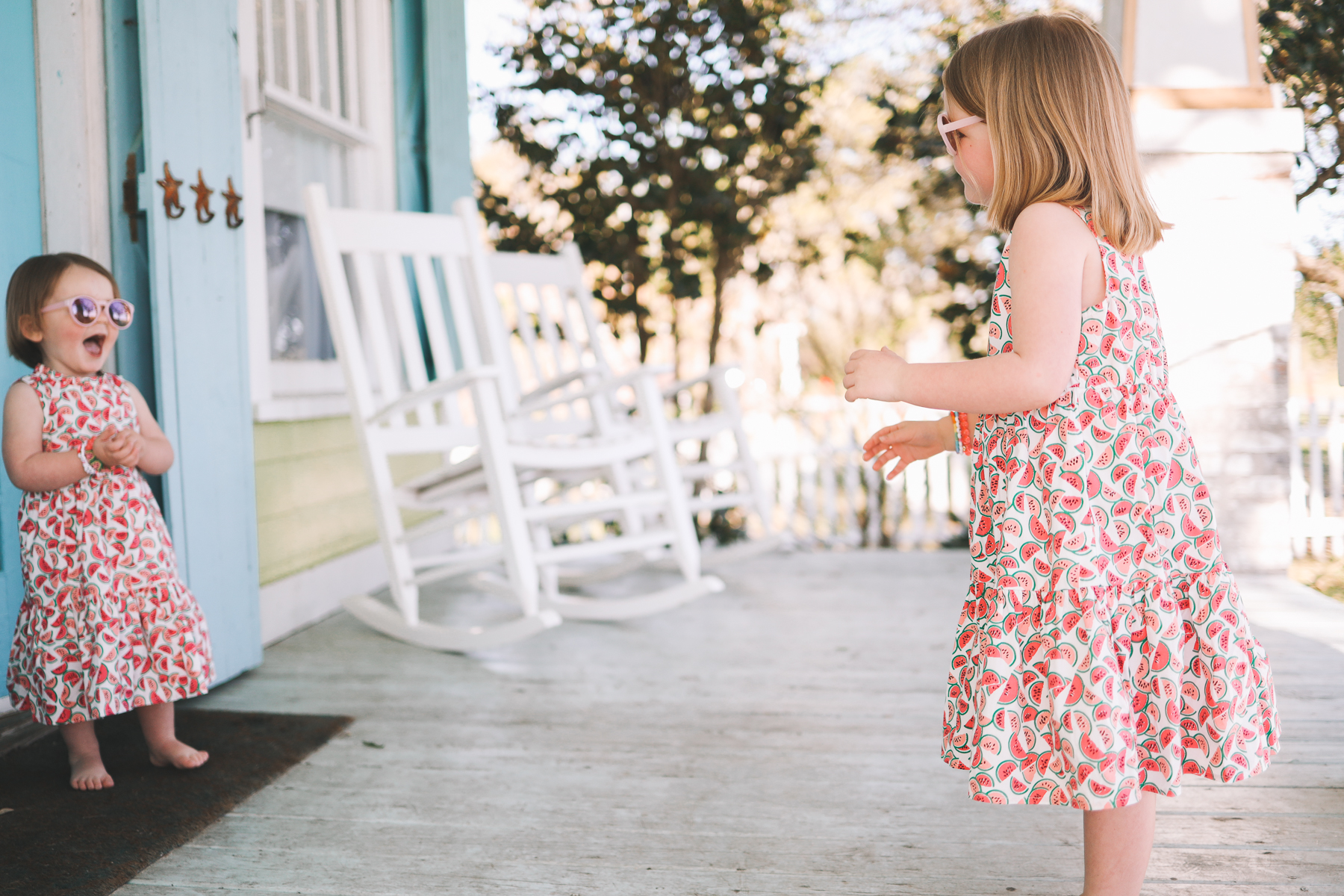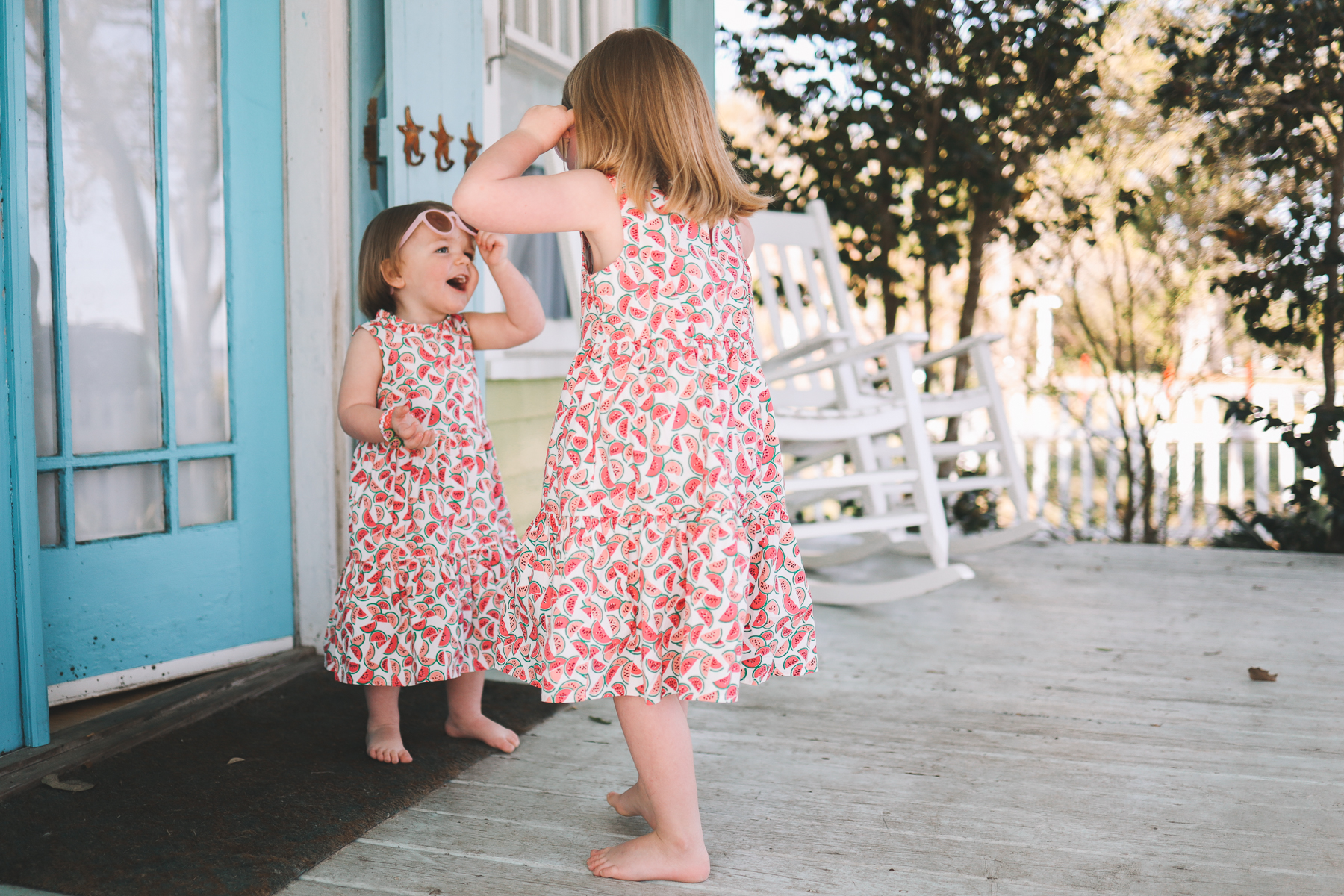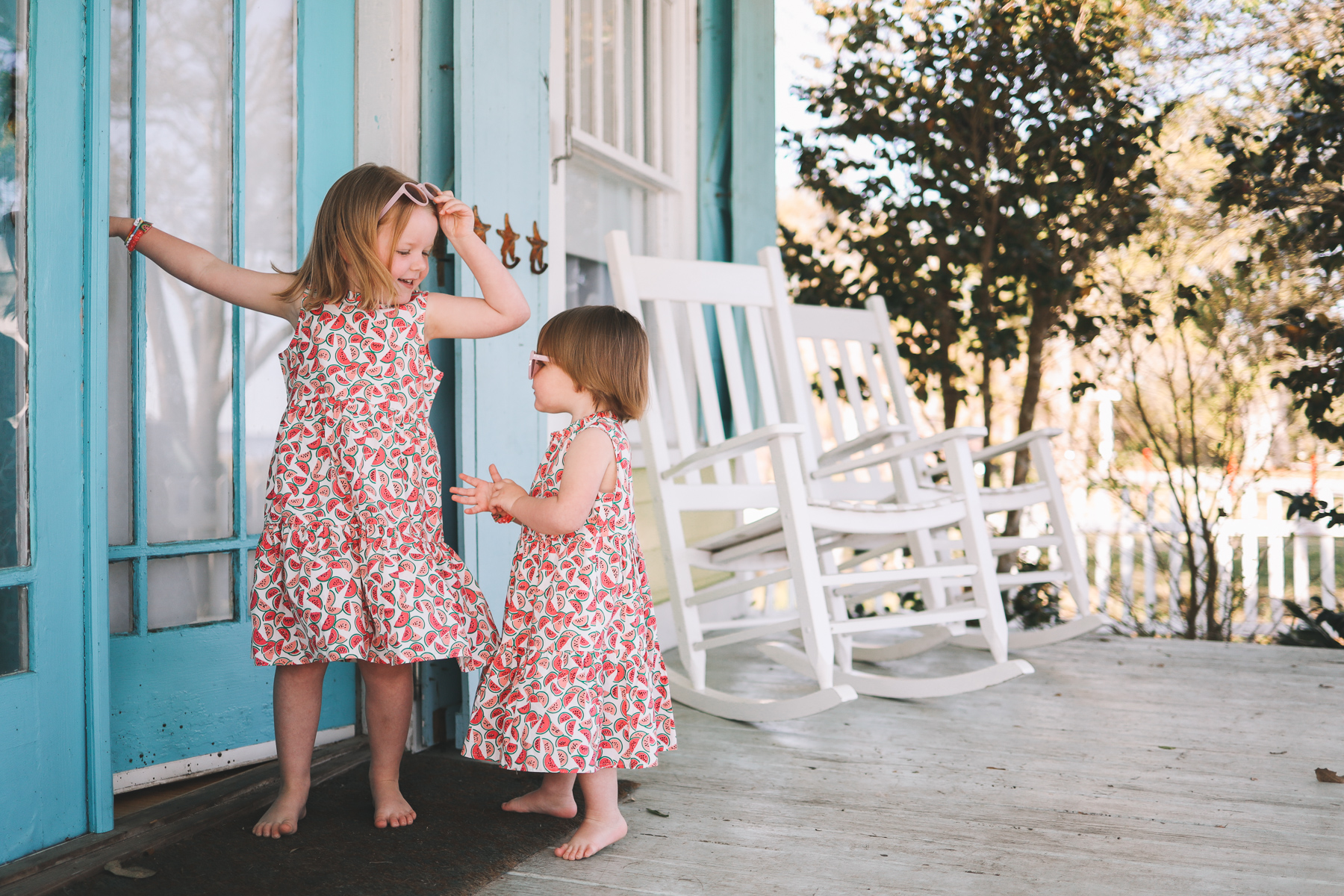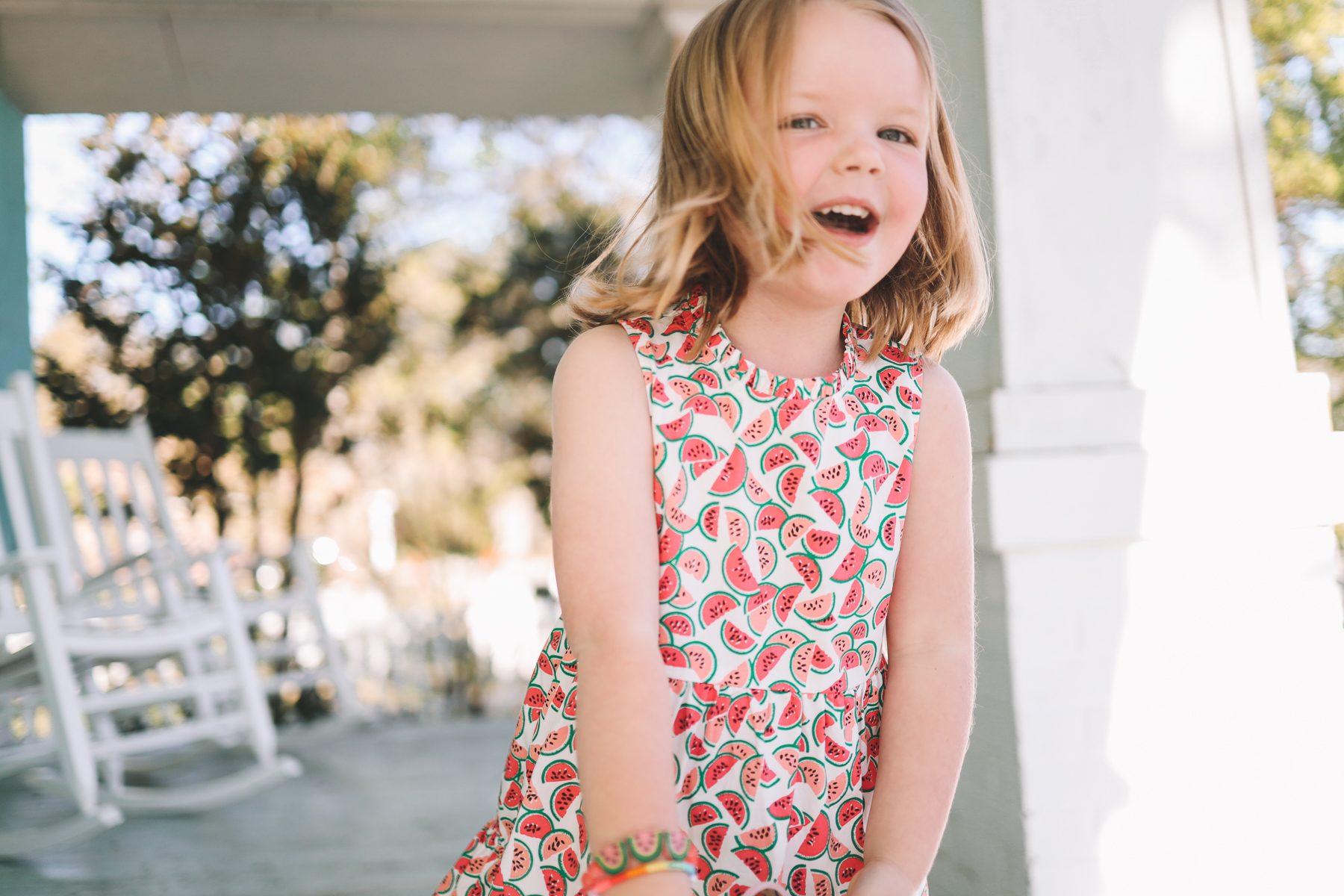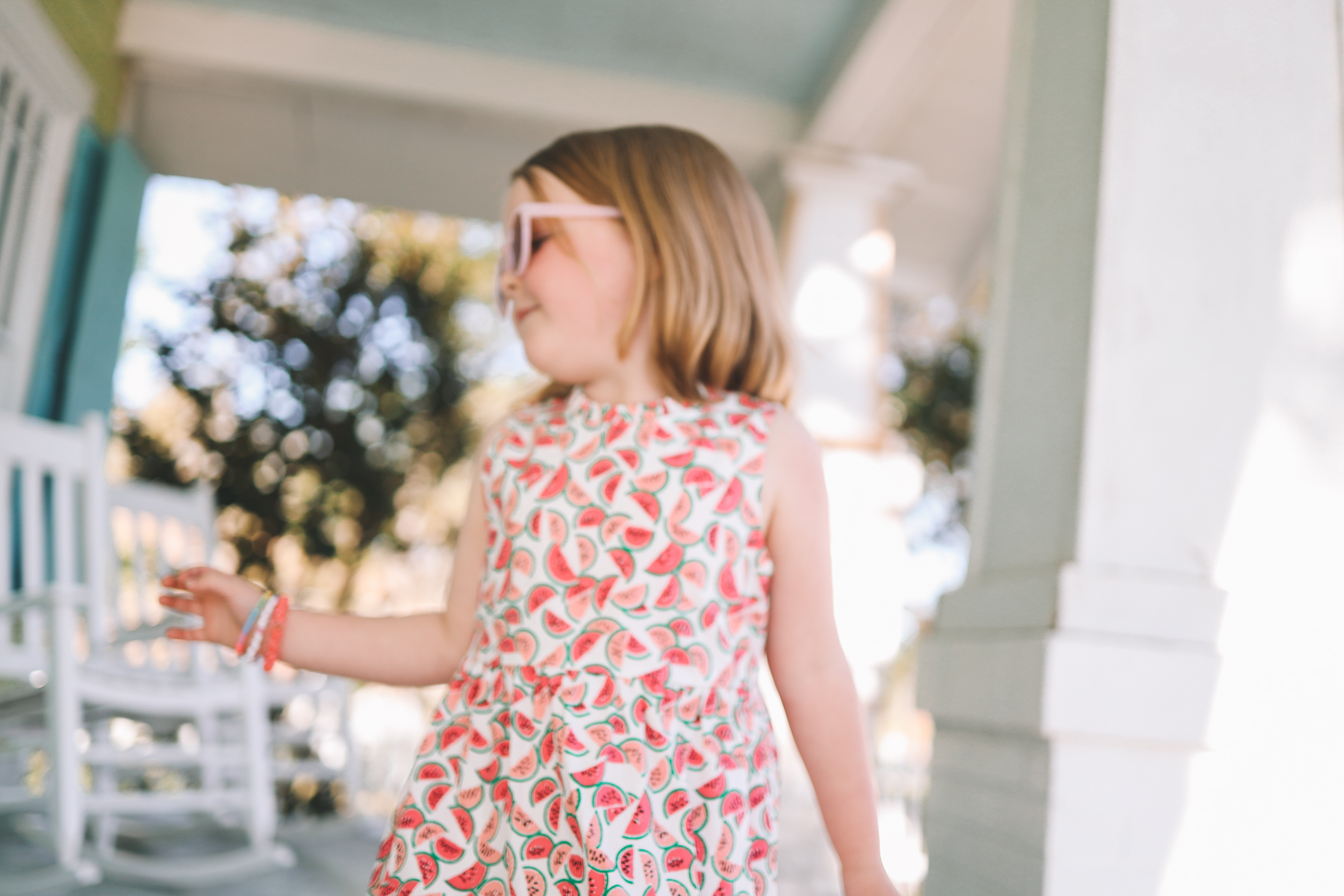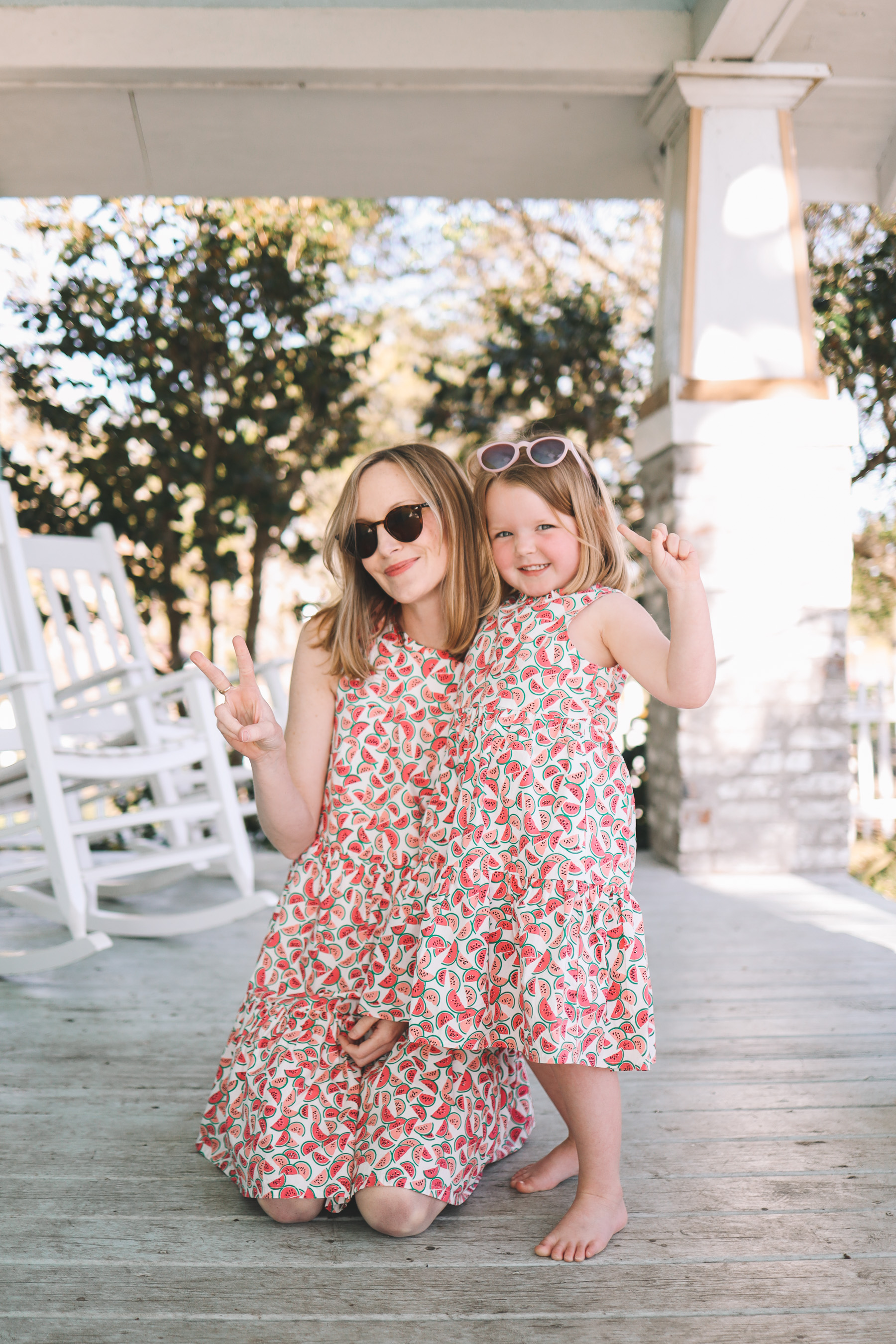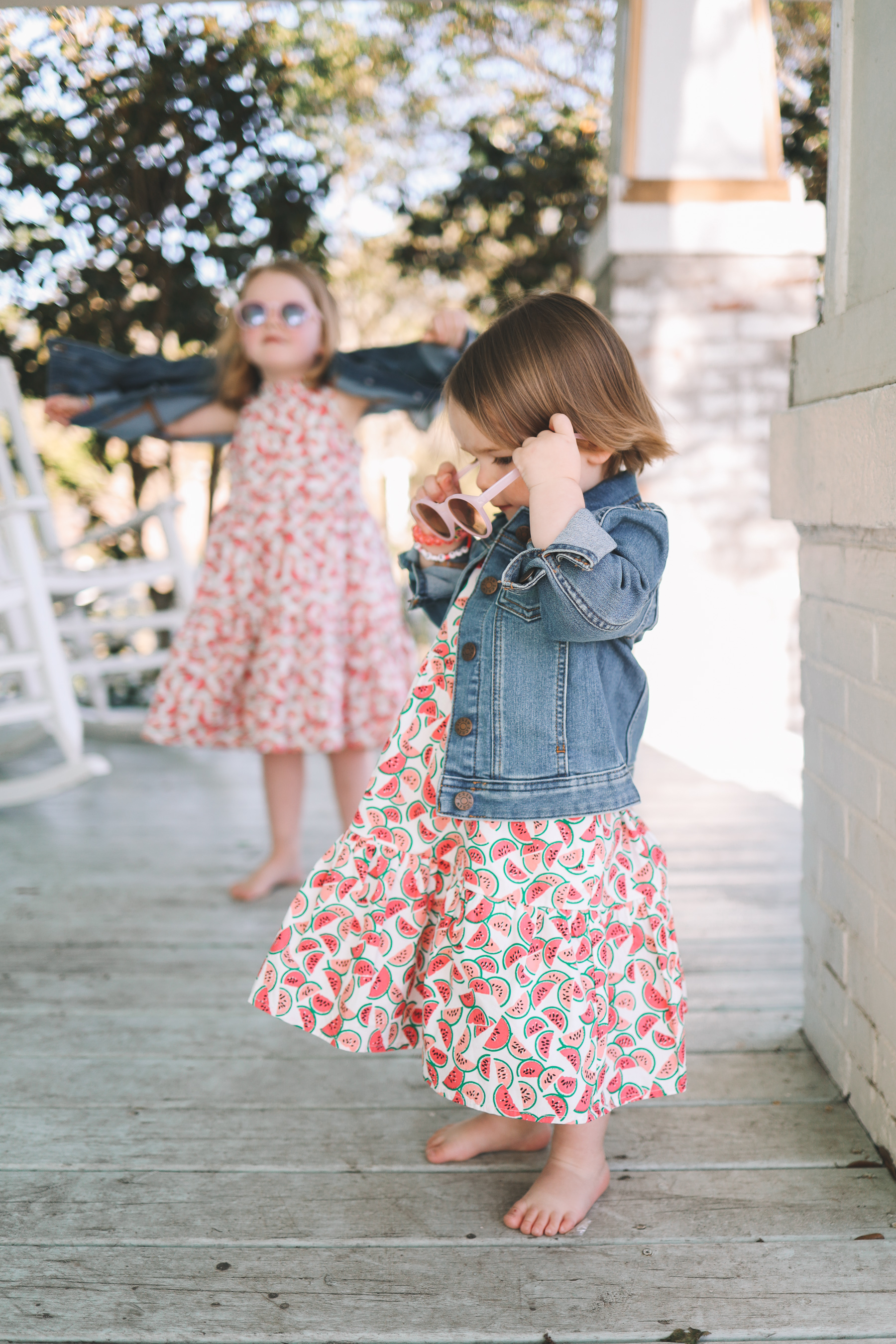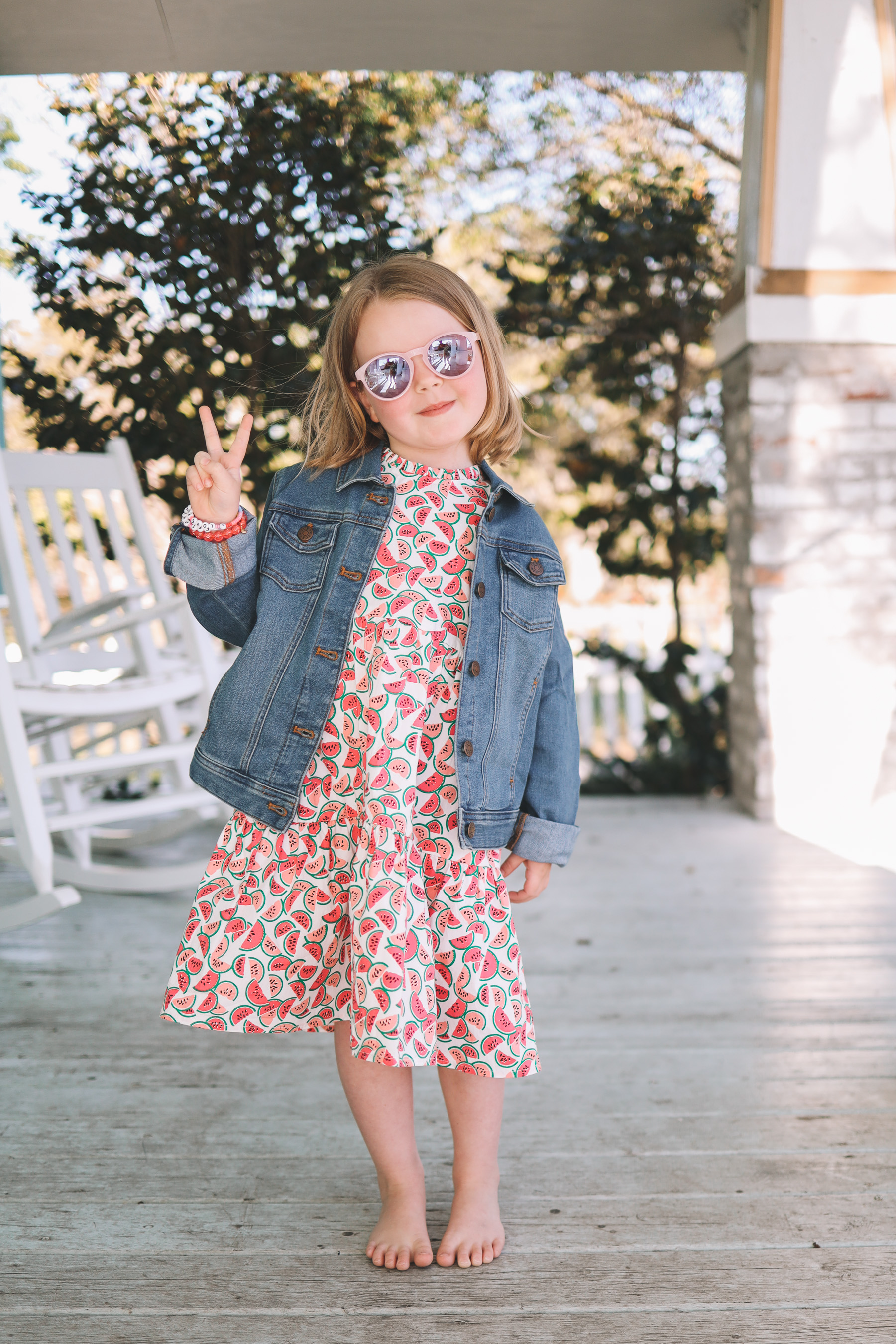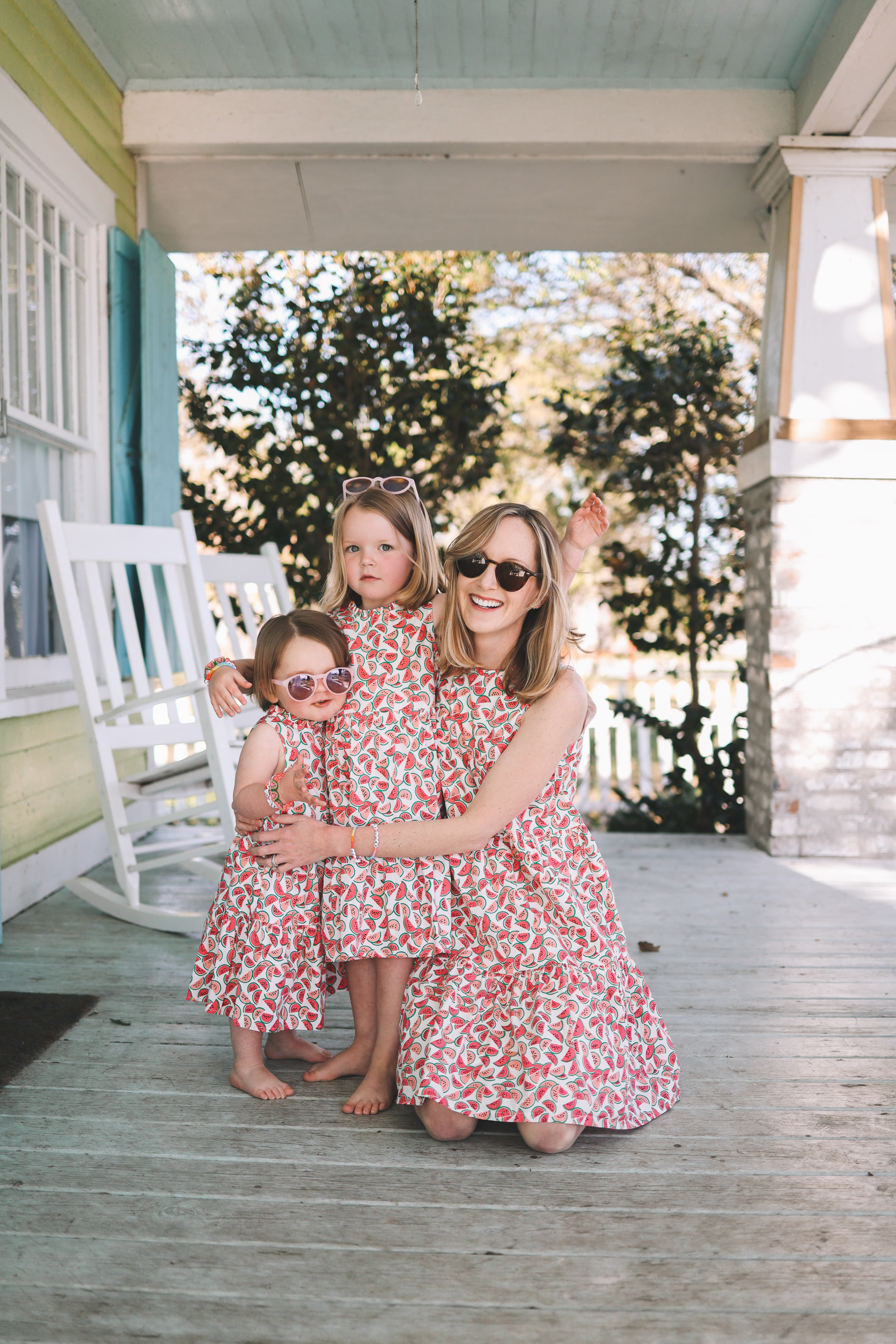 Shop the post:
Women's Watermelon Dress / Women's Sneakers / Girls' Watermelon Dresses / Girls' Denim Jackets (Women's version here, and in white here.) / Mommy + Me Bracelets / Girls' Watermelon Bracelets / Girls' Sunglasses / Men's "New York" T-Shirt, Shorts and Slip-On Sneakers
This post is sponsored by J.Crew Factory; all opinions are my own. As always, thank you so, so much for supporting the partnerships that keep Kelly in the City up and running!