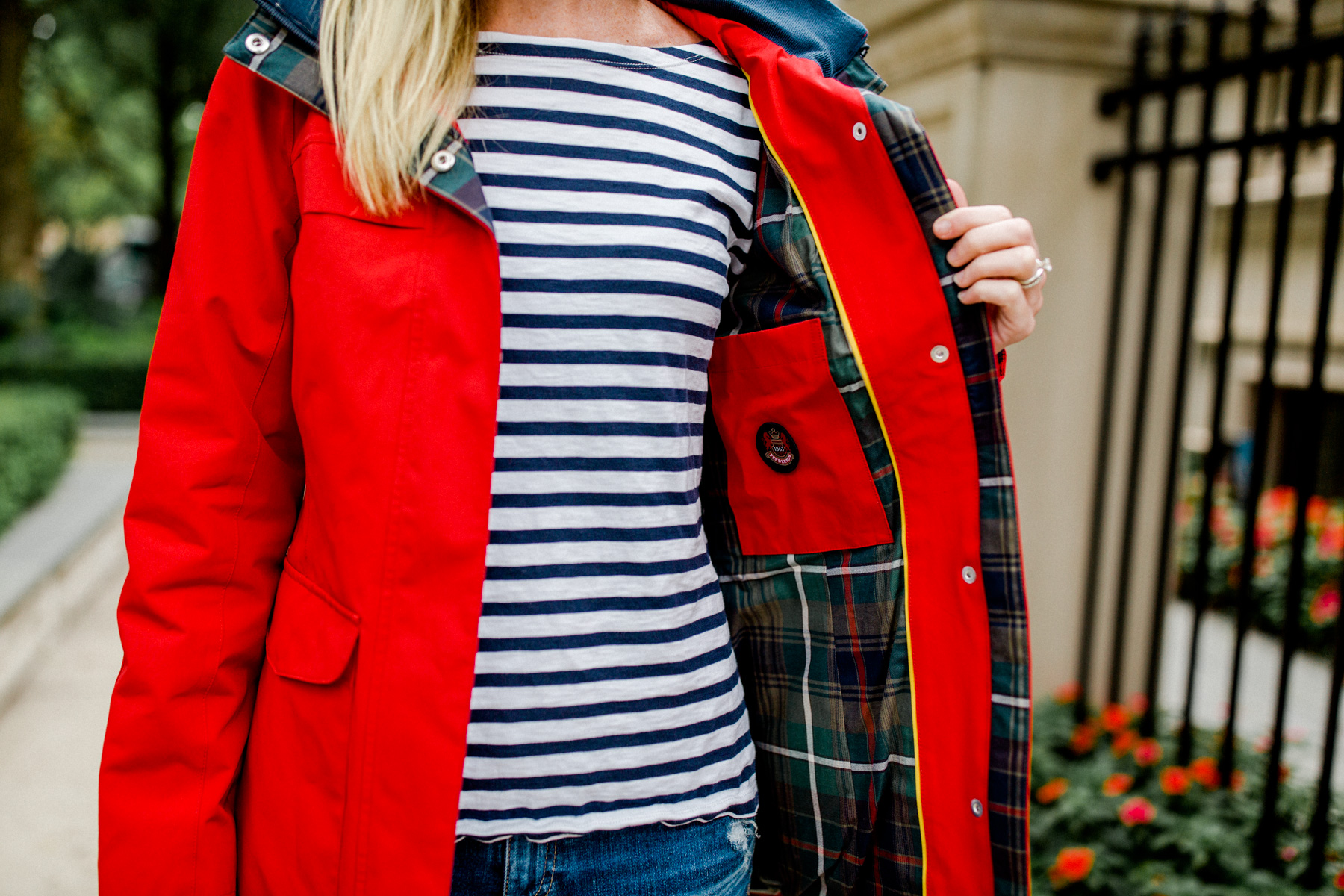 Pendleton Jacket (On sale!) / AG Jeans (On sale! Also love this pair and this pair, also part of the Nordstrom Anniversary Sale.) / Converse Sneakers (This pair is on sale! And I'm such a fan of the Seacoasts.) / Striped Tee (Also in red.) / Replacement Sunglasses
These photos were taken yesterday morning, when it was legitimately cold here in Chicago. Temps were in the 50s, which was crazy, considering the heat wave we'd previously experienced. For our morning walk, I bundled up in my favorite jeans from the Nordstrom Anniversary Sale (also love this pair and this pair) and this adorable red jacket from the sale. It almost felt like fall.
Tomorrow is the last day of the Nordstrom Anniversary Sale, and today is the last day to enter my $200 e-gift card giveaway. To enter, all you need to do is answer Mitch's question of the day in the comment section below.
Before we get to that, though, can we quickly talk about how stunning this jacket is?! I've long been a fan of Pendleton, and when I saw that this all-weather jacket was included in the sale, I pounced. I love the color, the plaid flannel lining, the cozy knit storm cuffs, the detachable hood, and the slightly oversized fit–perfect for layering. (Btw: I'm wearing the XS here, which is what I usually wear in jackets. For sizing purposes, I'm 5'5 and somewhere between 105 and 110 pounds.) I chose the red because I'd been looking for a great red fall jacket, but I LOVE it in yellow, too!
As the sale ends tomorrow, be sure to check out the following posts:
Overlooked & Restocked Products
Mitch's question of the day
What's the first happy fall memory that comes to mind?
Kelly: I was a kid, and we were living in Princeton Junction. My mom bought a bunch of those leaf bags made to look like pumpkins. My brothers and I raked the leaves for hours with the intention of filling the bags, but just jumped in the piles every time instead. So much fun!
Mitch: Driving up to the North Shore with Kelly and Emma. Emma was only a couple of months old, and we brought her to the beach for the first time. Actually, here are photos from that day! That drive is probably my favorite fall tradition.
…besides eating nachos while watching football.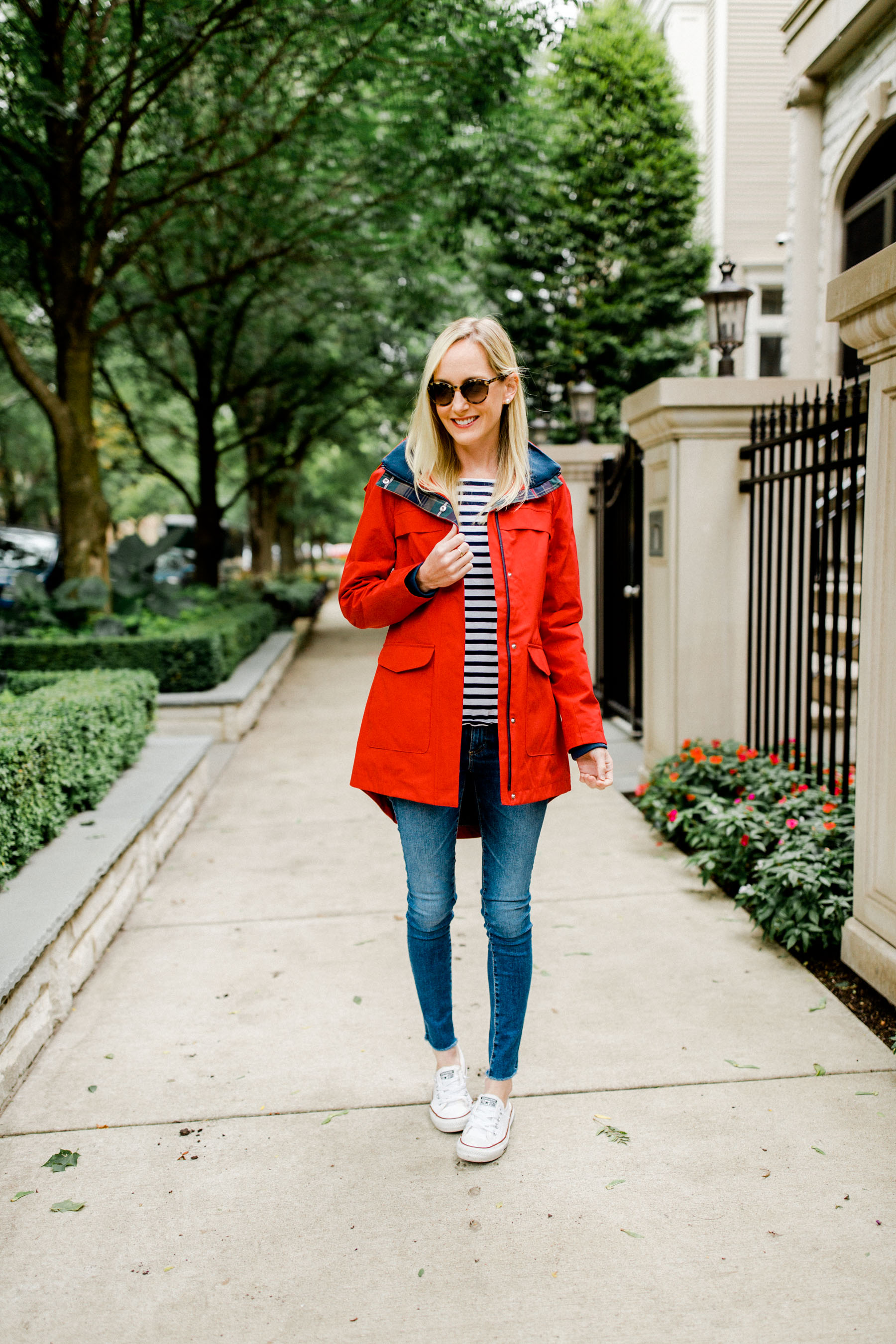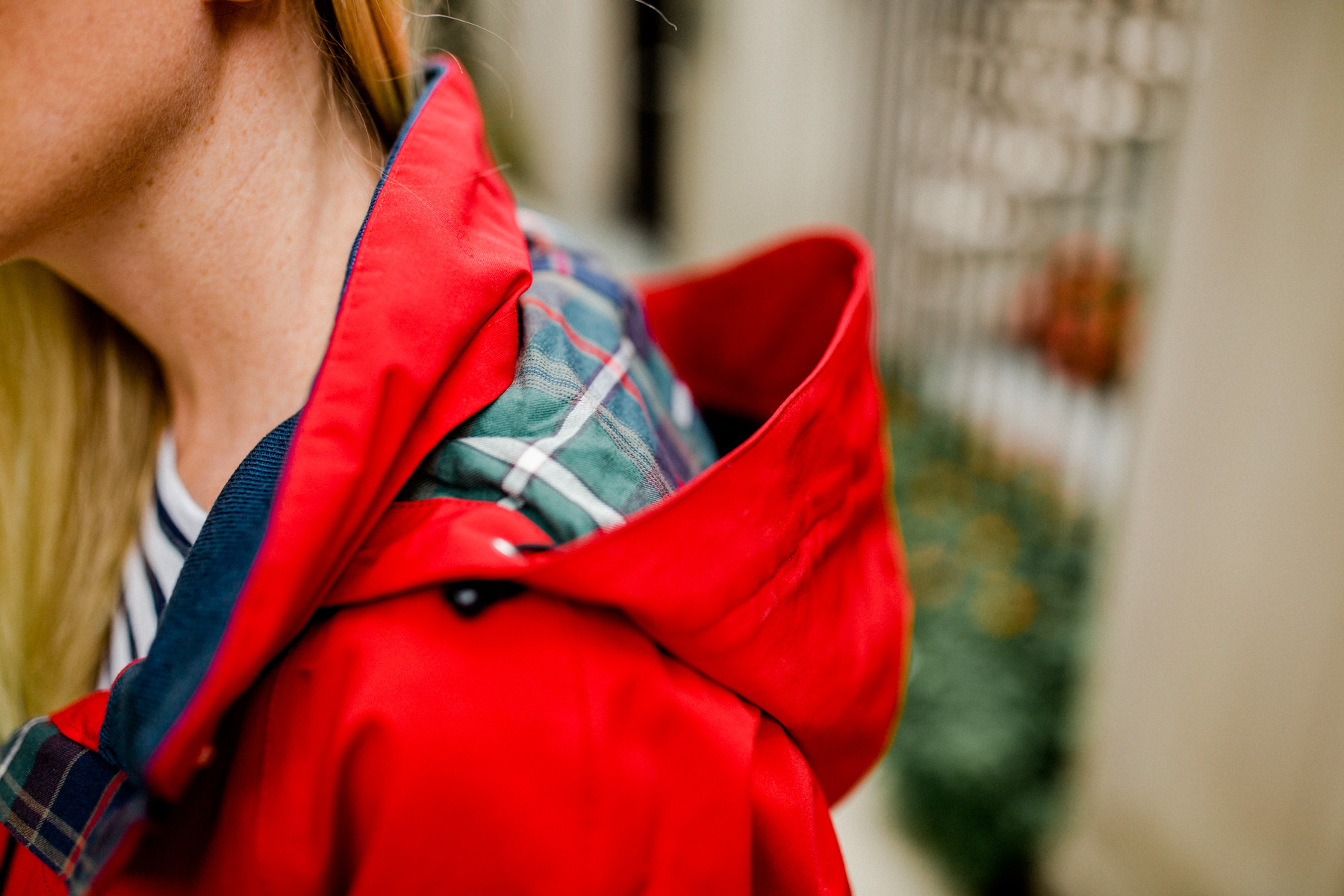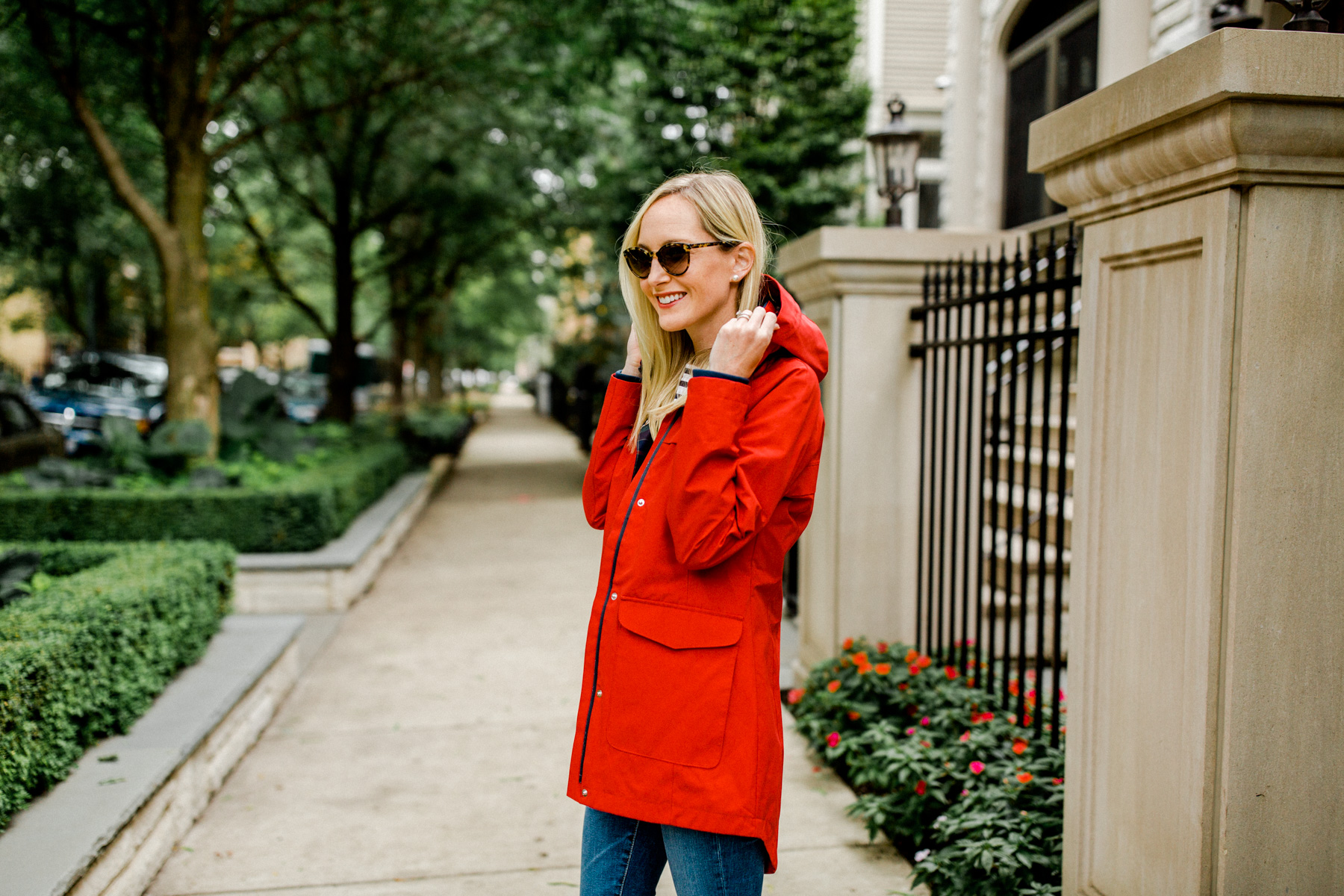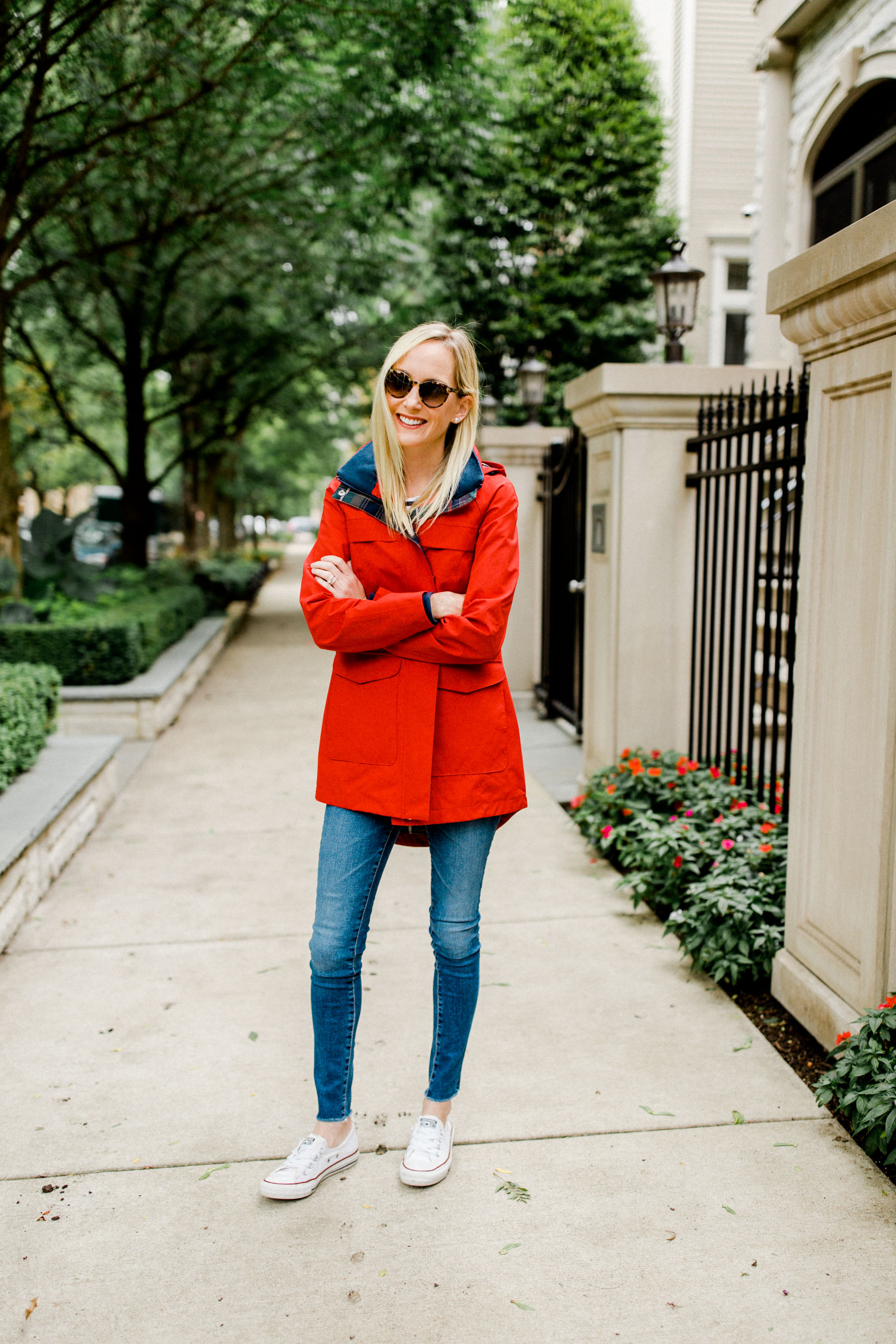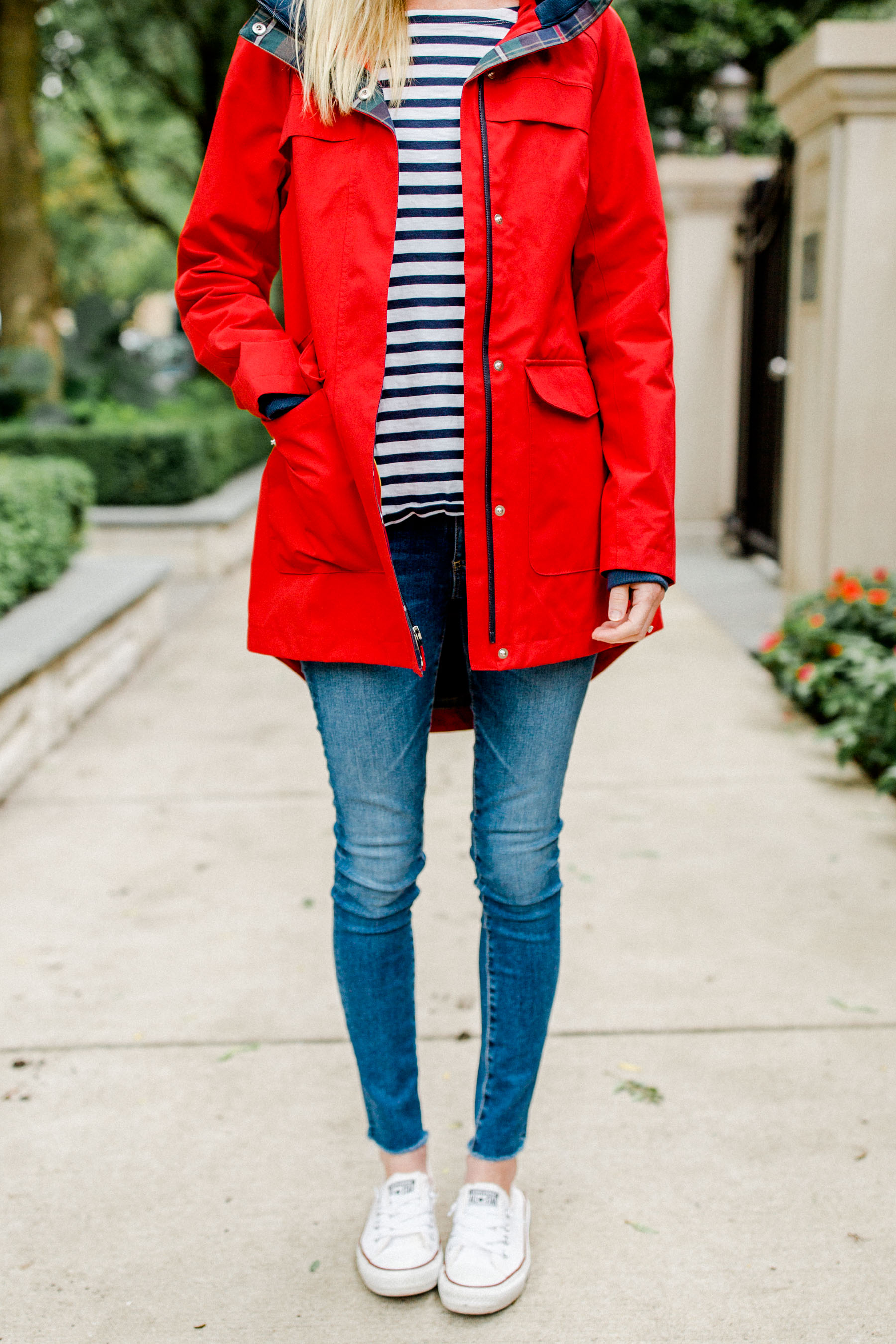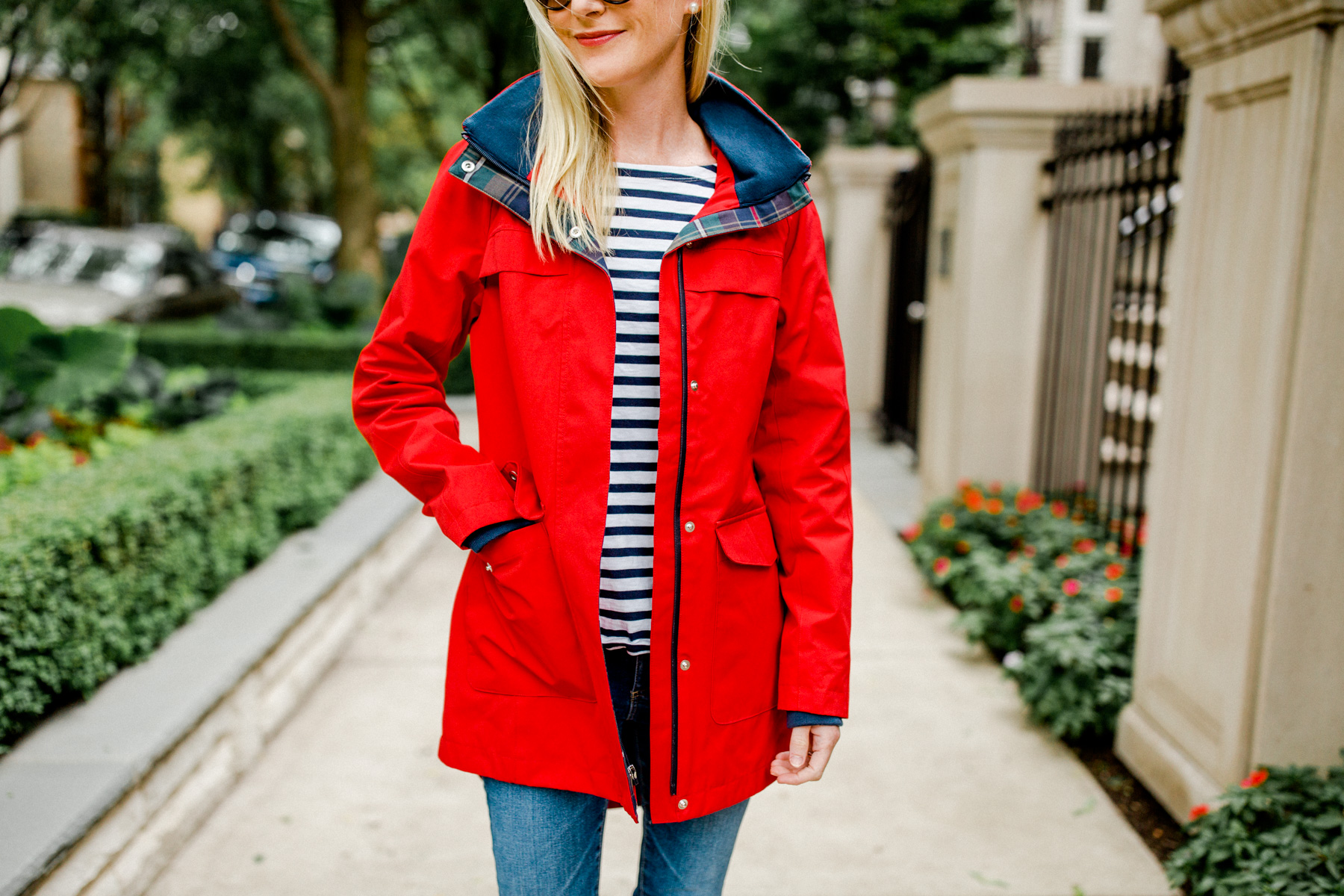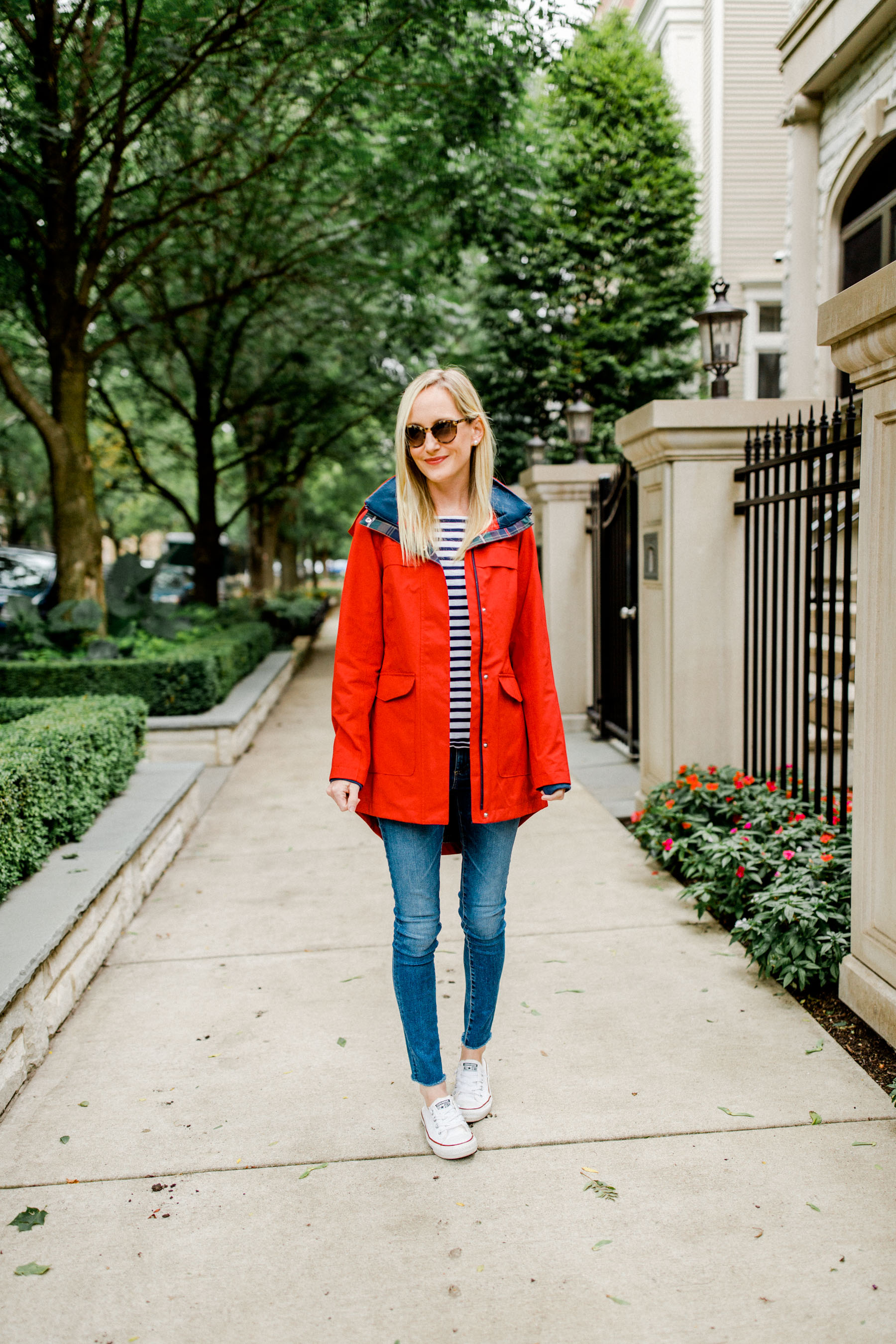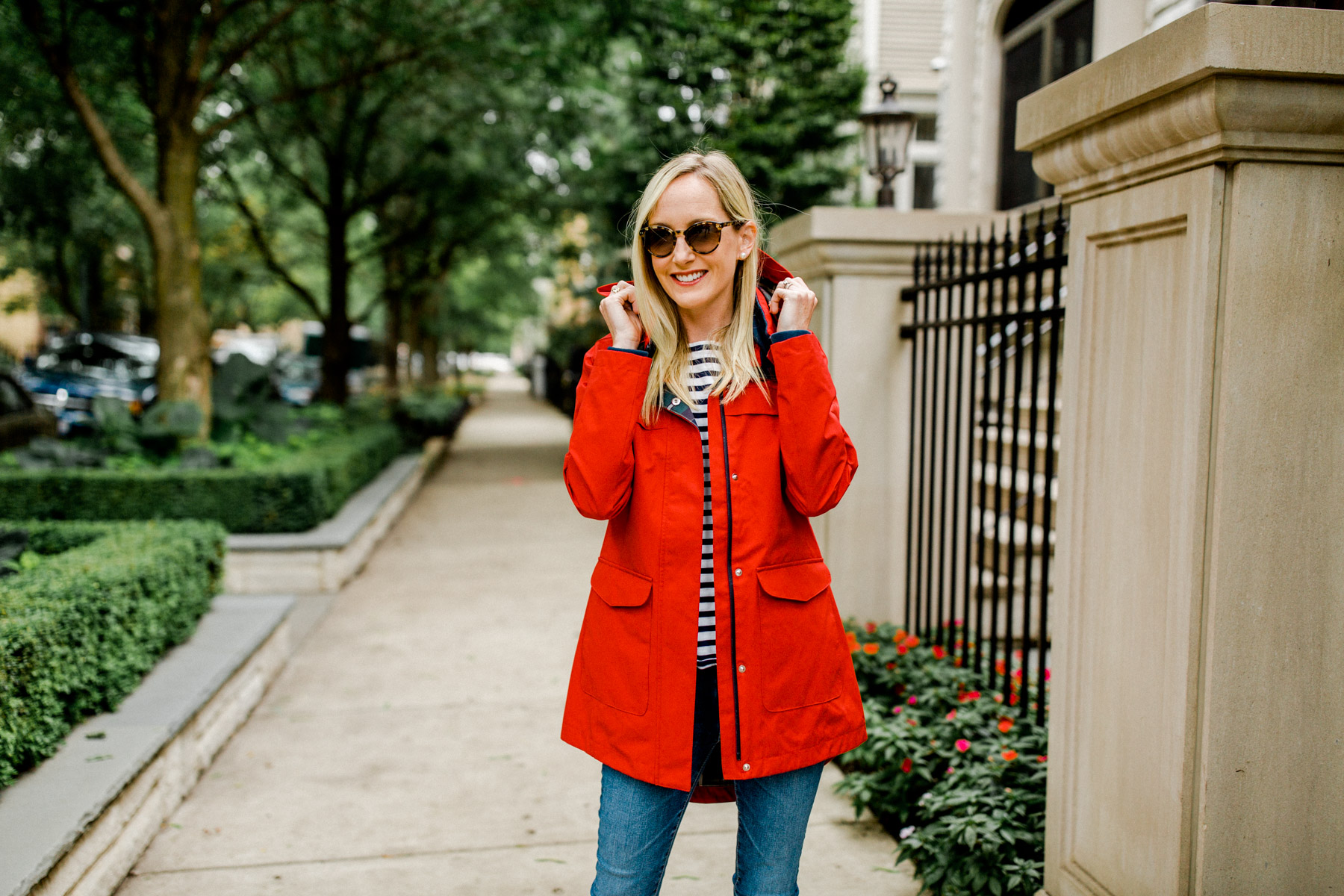 Shop the post:
Pendleton Jacket (On sale!) / AG Jeans (On sale! Also love this pair and this pair, also part of the Nordstrom Anniversary Sale.) / Converse Sneakers (This pair is on sale! And I'm such a fan of the Seacoasts.) / Striped Tee (Also in red.) / Replacement Sunglasses
Sale ends tomorrow! Check out the following posts:
Overlooked & Restocked Products