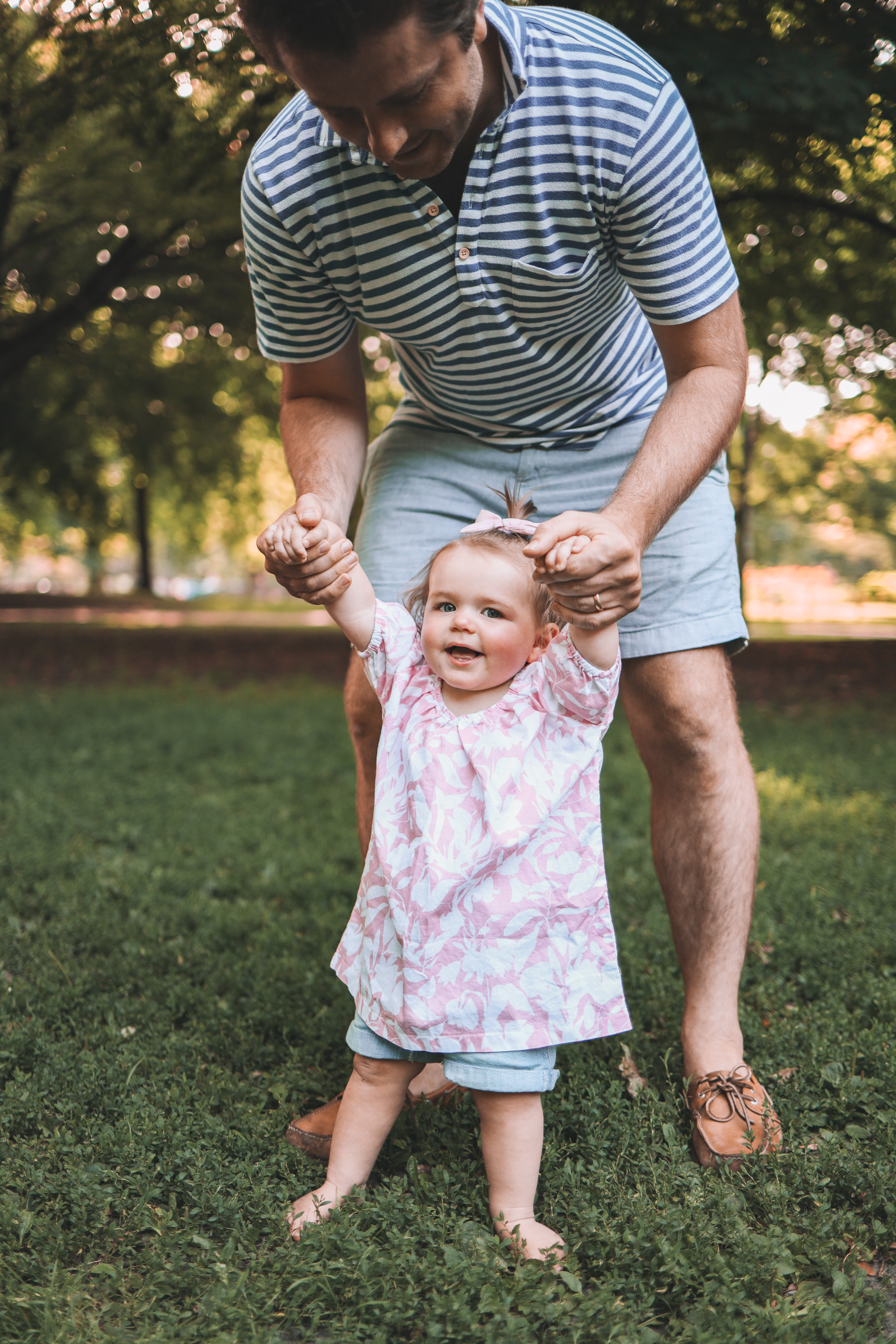 My friend Jen–who I met on our trip to Martha's Vineyard with Vineyard Vines–recently launched La Poloma Kids, the most adorable children's company! (So amazed by you, Jen!)
La Paloma is genius: the dresses work as both playtime clothing and nightgowns.
Each 100-percent cotton gown goes through an extensive three-wash process so the material is incredibly soft. They're all produced ethically and designed to keep kids cool in the summer heat, too.
I can't TELL YOU what a difference they've made for us. Let's say we're out and about close to bedtime. (We often take family walks around 6 p.m. because it's such a nice family activity that helps the girls wind down.) If Emma or Lucy falls asleep in the stroller wearing La Pomona, we simply scoop them up and tuck them into bed when we get home. We don't need to change them into traditional pajamas, and therefore they're far less likely to wake up!
Total game-changer. (And yes, that's my phrase of the year. Anything that makes life with little kids simpler!)
And aren't they beautiful?! We have the "Marshmallow Floral" gowns, and next on my list is the "Seaside"!
Congrats, Jen! Eight thumbs up from the Larkin Fam.
In case you're wondering, Lucy is wearing a size 2-3 in these photos, and Emma (not pictured) has a 4-5. They're generous in size but not too big either; perfect for multiple years' wear!
Shop the post: