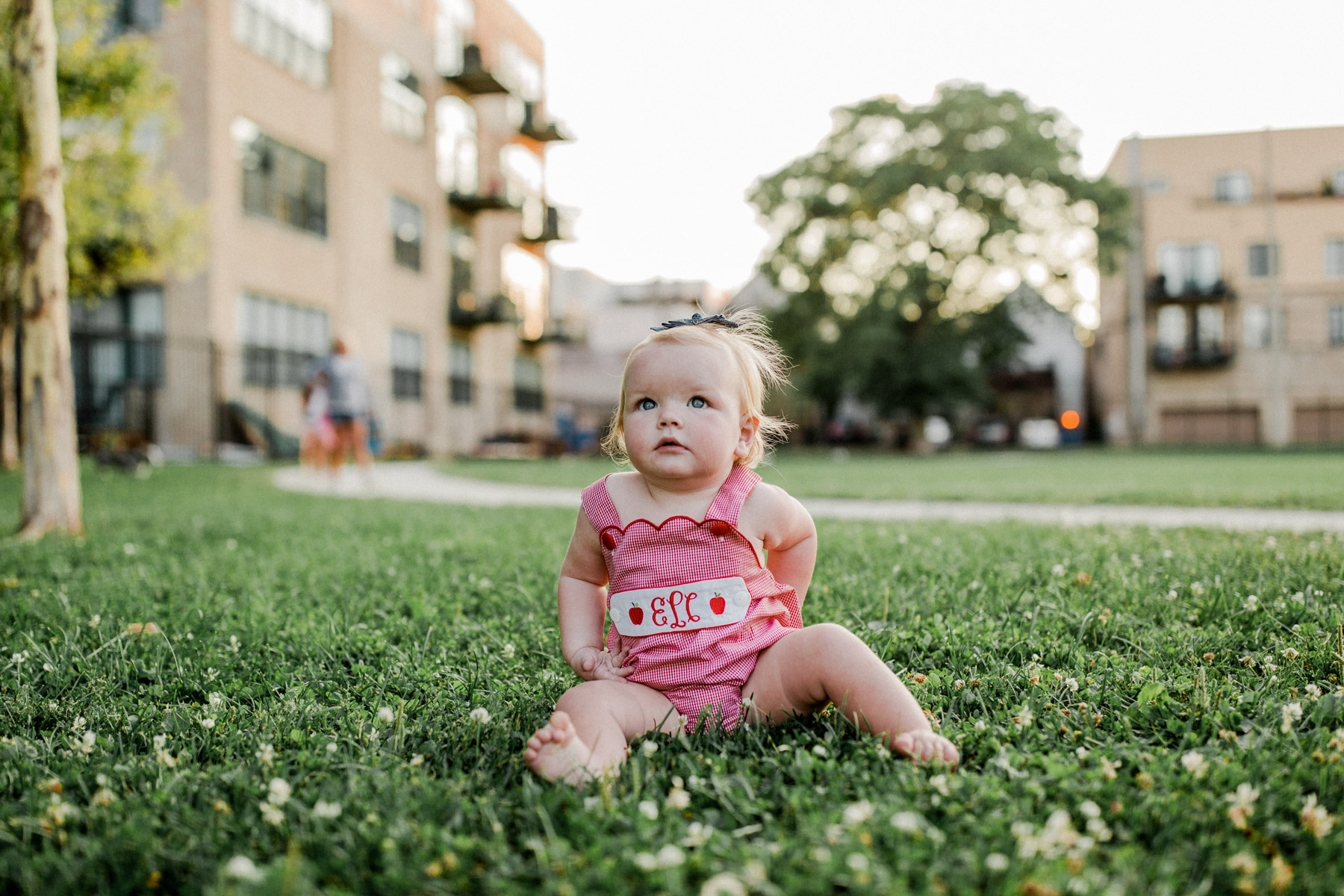 Mitch, Emma and I arrived back in Chicago late last night. Summer technically ends next Friday, but it's already fall here in Lincoln Park. The air is crisp, the leaves are starting to fall, and we found ourselves reaching for button-downs and sweaters this morning.
It feels good. I'm ready for some stability; I'm aching to organize the house, unpack those suitcases from god knows what trip, and catch up on life. I've missed our friends in the city, our neighborhood, and our bed. And while I'm a summer girl through and through, I'm ready for cozy flannels and blankets, the smell of spiced everything, and long weekends spent strolling around with coffees in hand. Basically, everything Mitch said in yesterday's post, haha. I'm sure you're feeling the same way.
I have a couple of Portland posts coming up: one about our excursion up into the mountains, and another about Jess' incredible wedding, which I touched upon here. (But for that one, I want to wait until she gets back and she has a chance to do one herself.) For now, though, I thought I'd share some really sweet "Septemberish" photos of Emma. They were snapped on one of those perfect late summer evenings, and she wore this adorable back-to-school bubble that Bella Bean recently sent her. It's been fabulous for the transition between seasons, as it can be worn with tights and a sweater, too. And its cuteness factor is clearly a 10. Am I right?!
I've been getting some requests to see Emma's fall wardrobe, which is SUCH a great idea for a blog post, and I really can't thank you guys enough for the recent content suggestions! While I haven't ordered anything yet, I'm currently browsing Nordstrom, Boden, Ralph Lauren, Target, Gap, Joules and Janie & Jack. (Phew.) If you see anything adorable that she "needs" in those stores or elsewhere, haha, please let me know. I'm a little behind and could use some guidance! And Mitch, if you're reading this, we're sorry. You have two girls now. (Three, if you count Noodle.) What do you expect? ;)