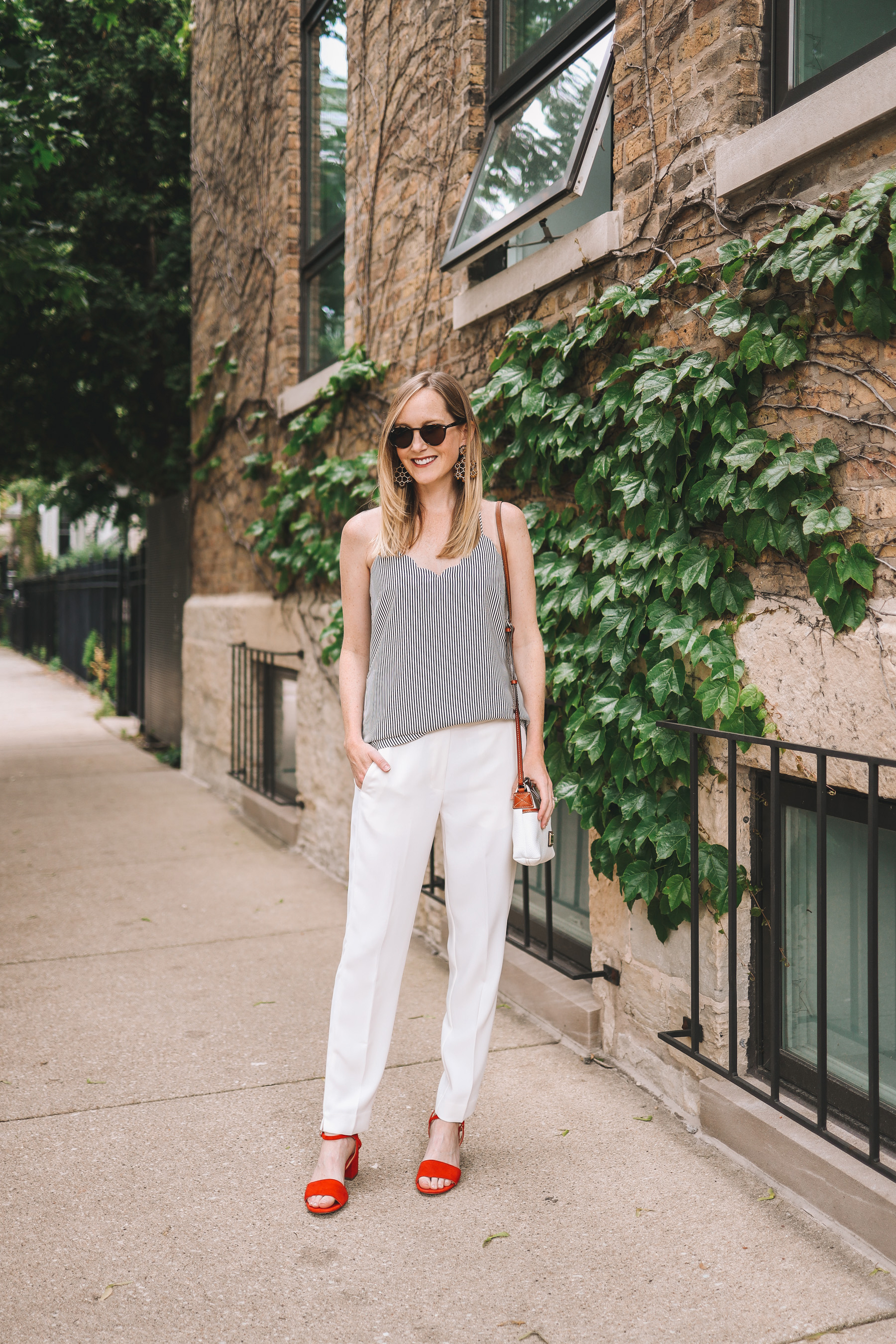 Navy Striped Scalloped Camisole (In lots of solid colors here, too… including navy!) / Pull-On Dress Pants (The only dress pants I own! They feel like pajamas. TTS. The leopard is super cute as well. Coming to the blog soon!) / Red Sandals (Old. Love this pair, this pair and this pair.) / Dooney & Bourke Bag / Lisi Lerch Earrings (I have them in clip-on.) / Ray-Ban Sunglasses
I was SO excited when this navy striped scalloped camisole arrived in the mail earlier this week.
Fingers crossed that J.Crew Factory makes the top in other patterns in the future, because I'm obsessed with it. (Polka dots, please?! Gingham?!) It also comes in a ton of solid colors, btw… including navy, finally!
I love it because it's super affordable and looks like silk yet is machine-washable. It's also the perfect going out top in the summer. Pair it with skinny jeans and you're out the door in under five minutes! And simply swap out the jeans for my favorite pair of "dress pants," and you have a slightly elevated look.
Note: the Jamie pants are the BEST. They're the only work-appropriate pants I own, and for good reason. They're pull-on, and seriously feel like PJs! I really can't recommend them more. My best tip for styling the pants is to always tuck one side of your top or sweater into 'em. This gives you some definition around the waist!
Anyway, the navy stripe scalloped cami is obviously a must this season, as are the white, blush, black and navy colors. Okay, fine. You need all of them.
That is all. 😂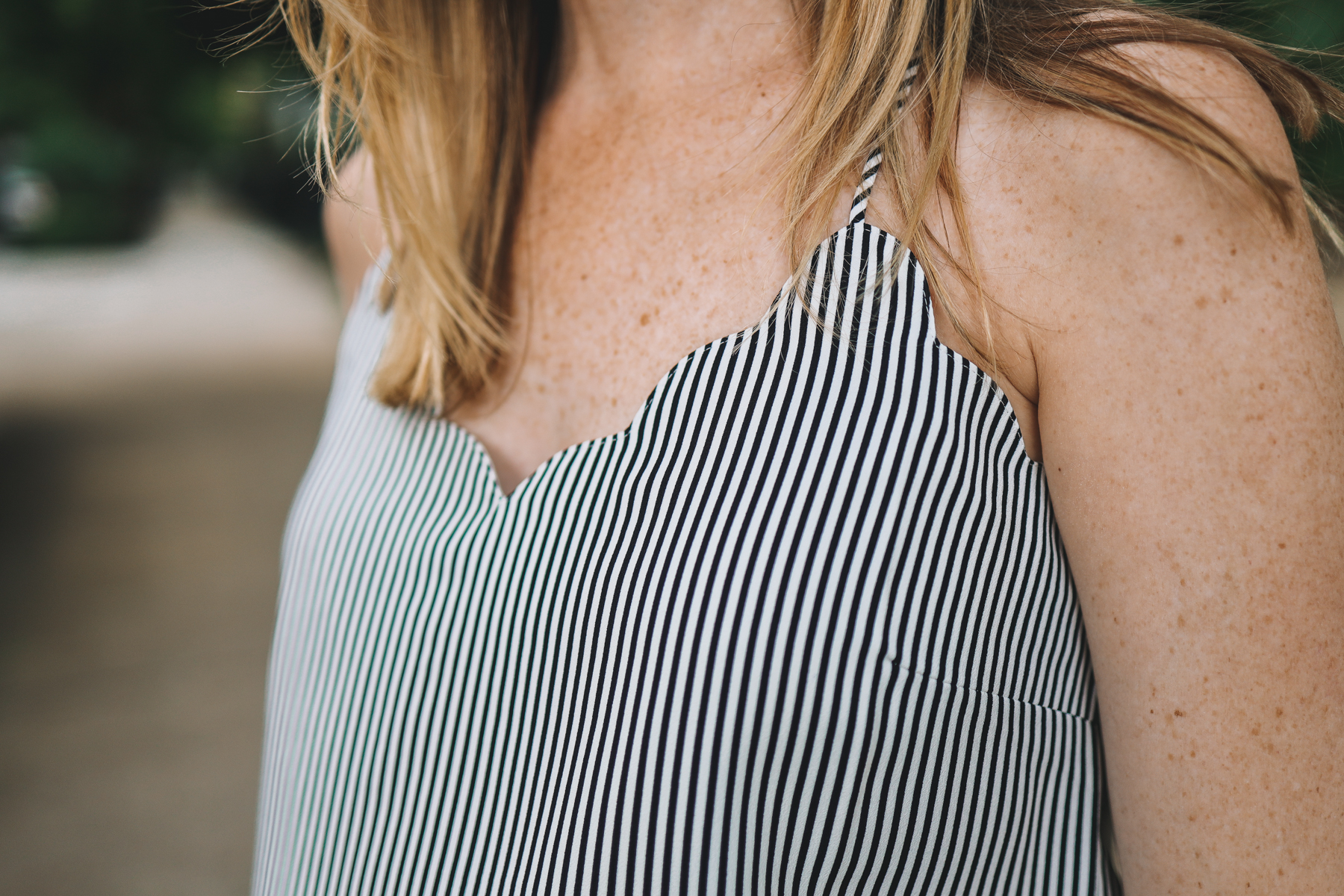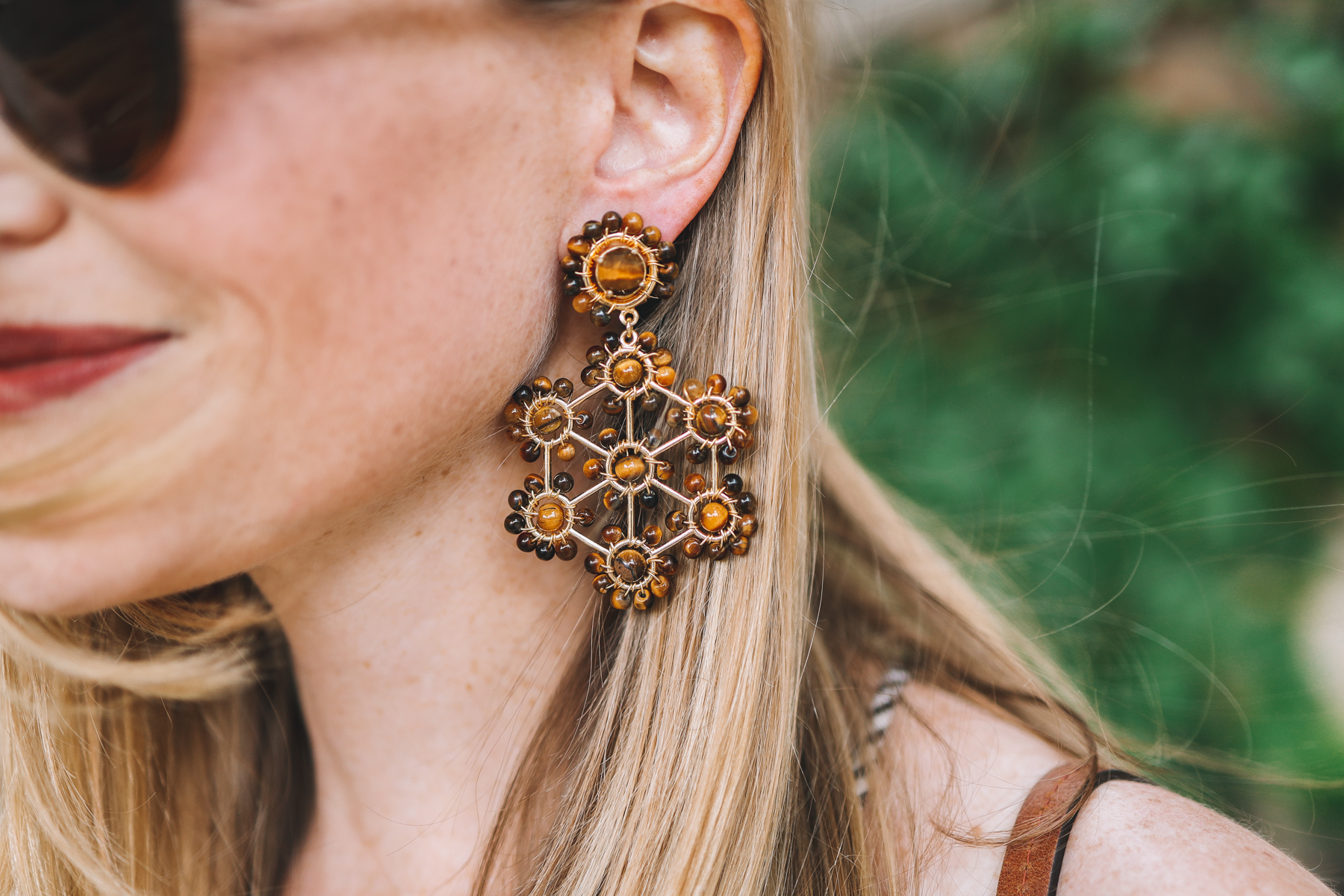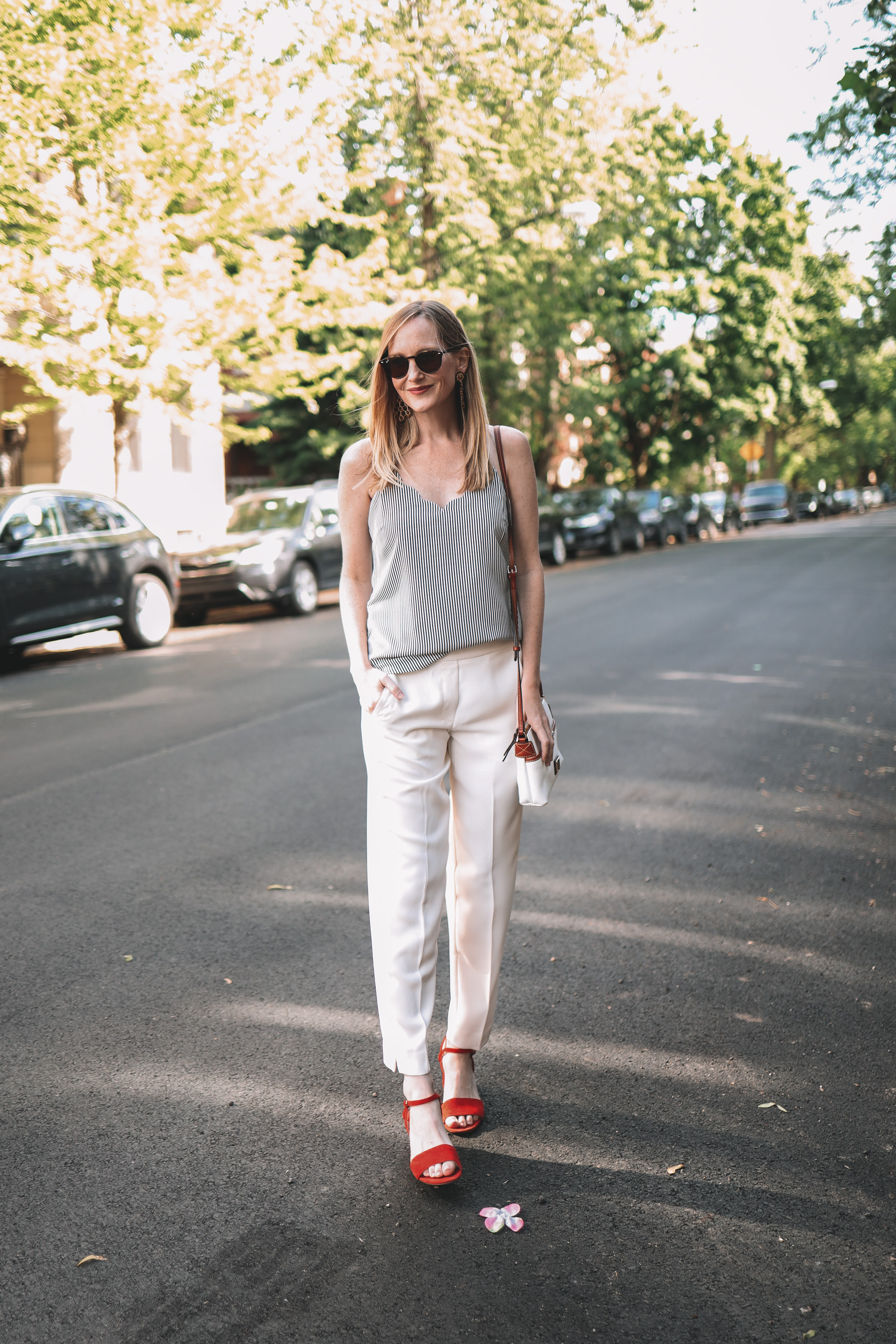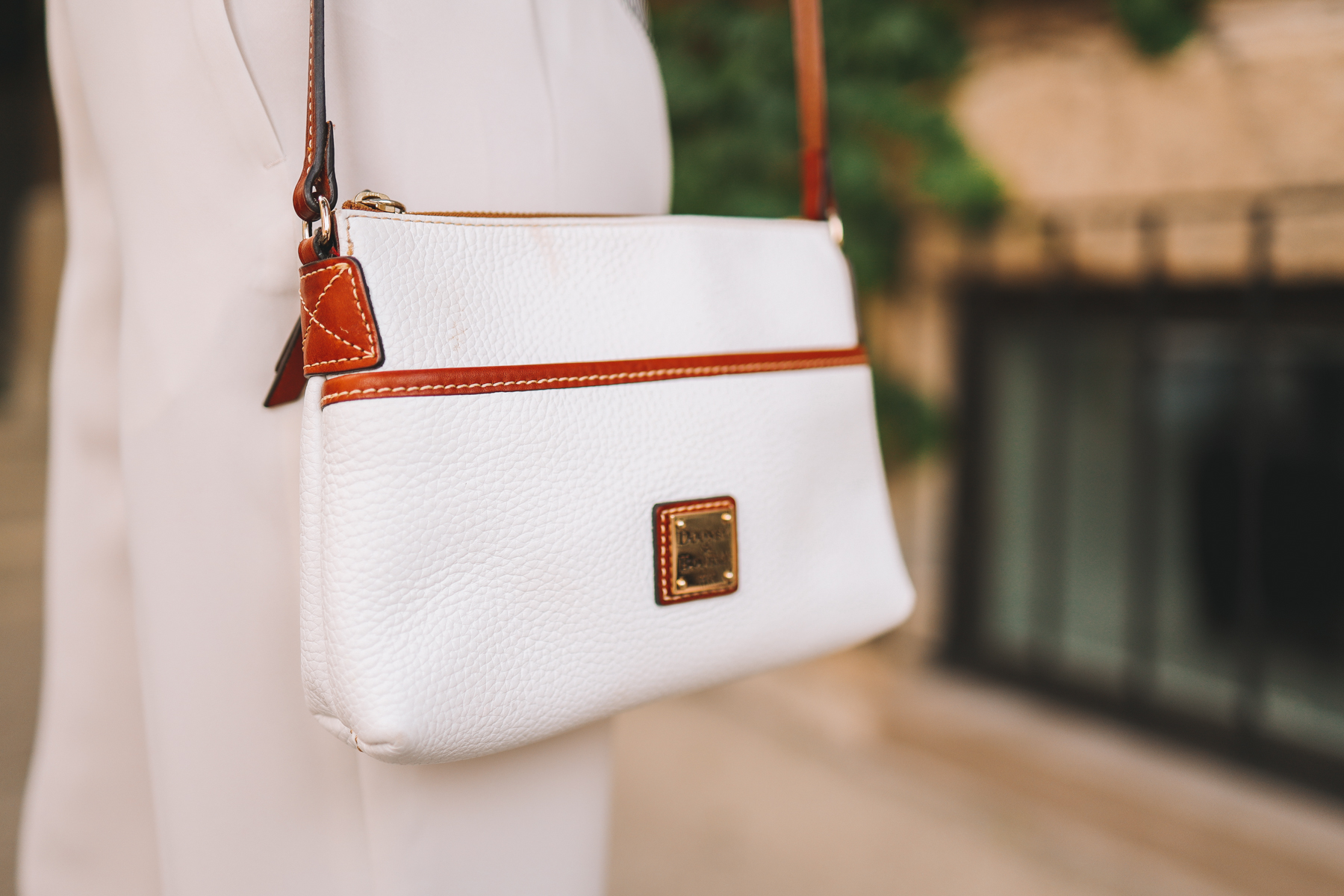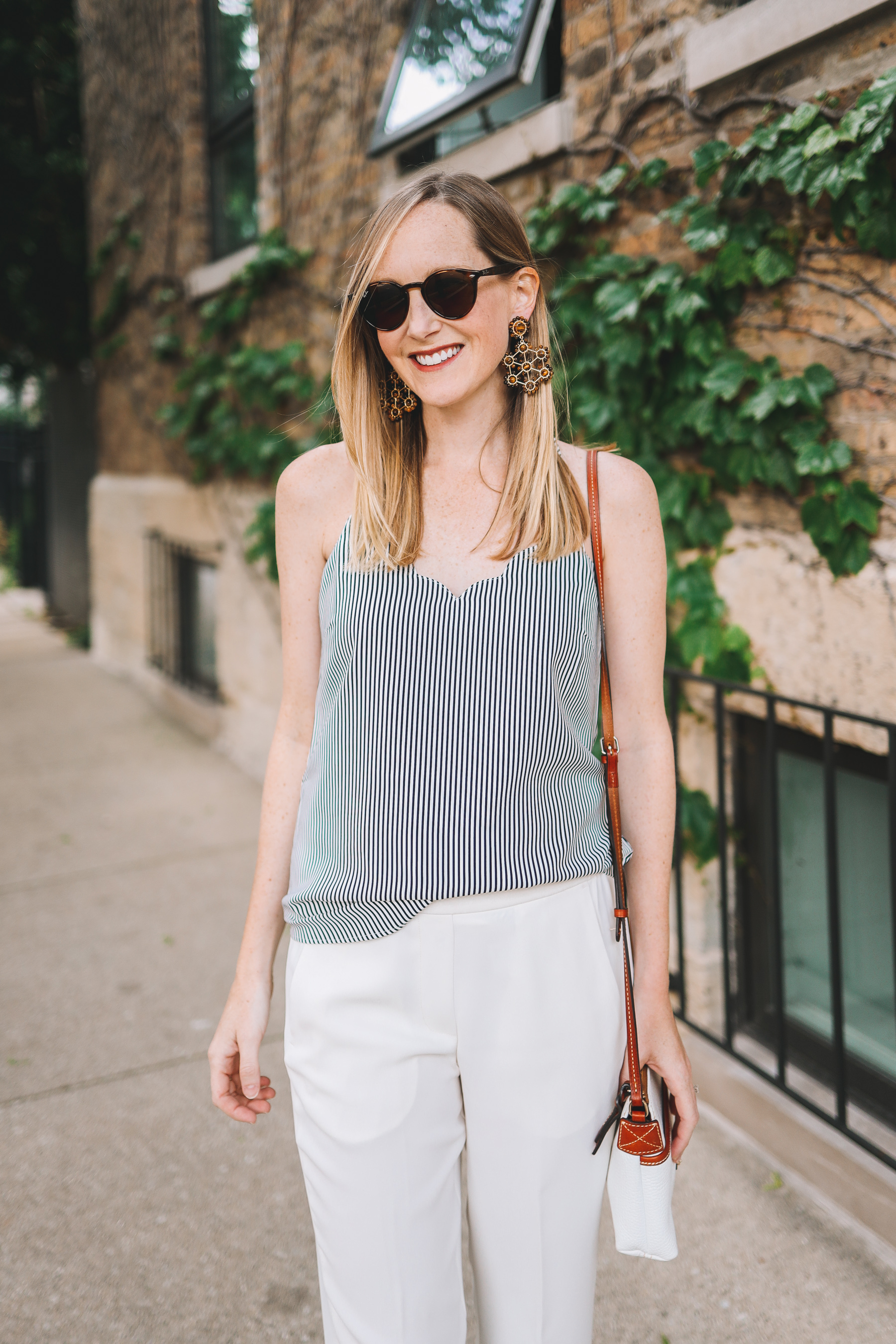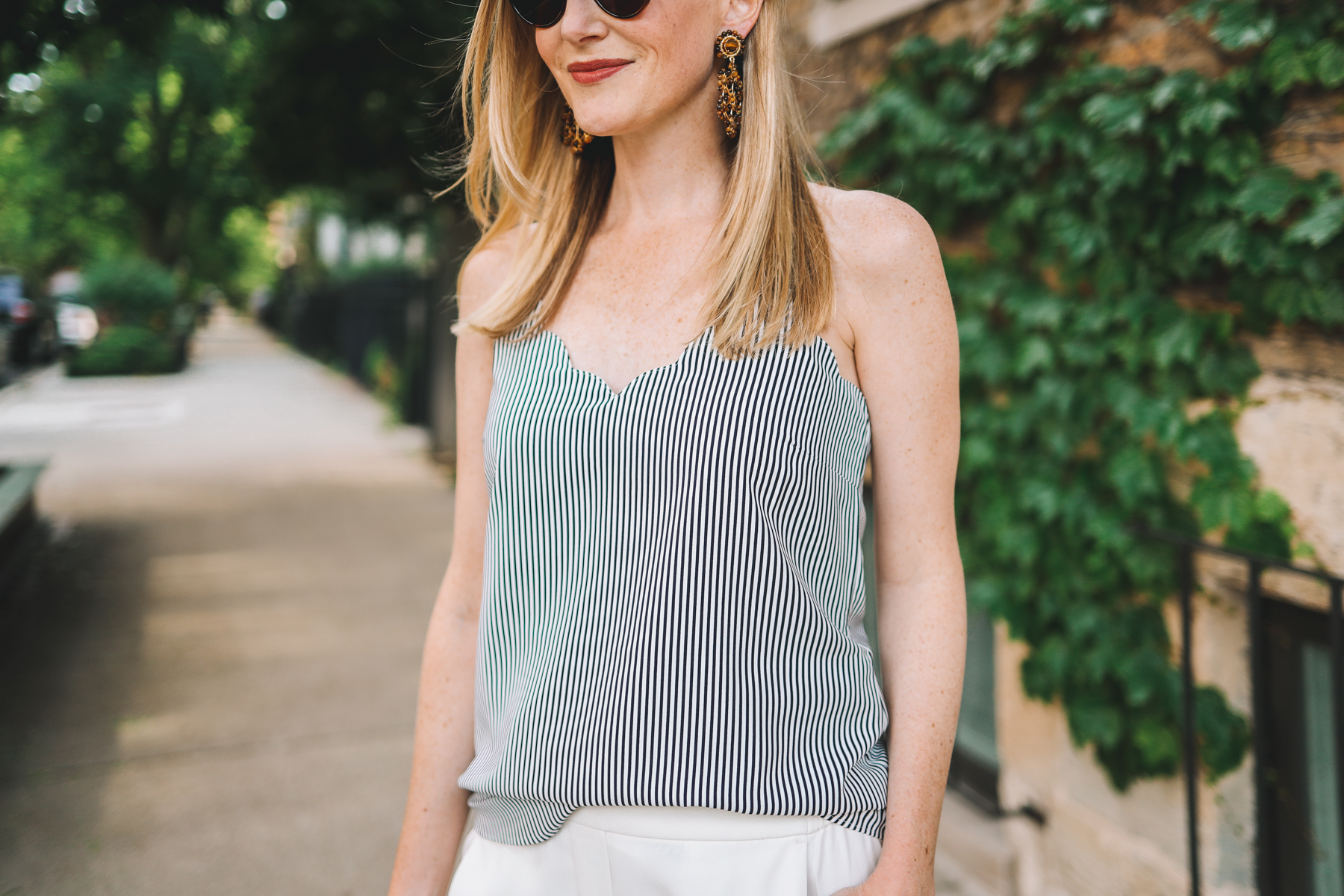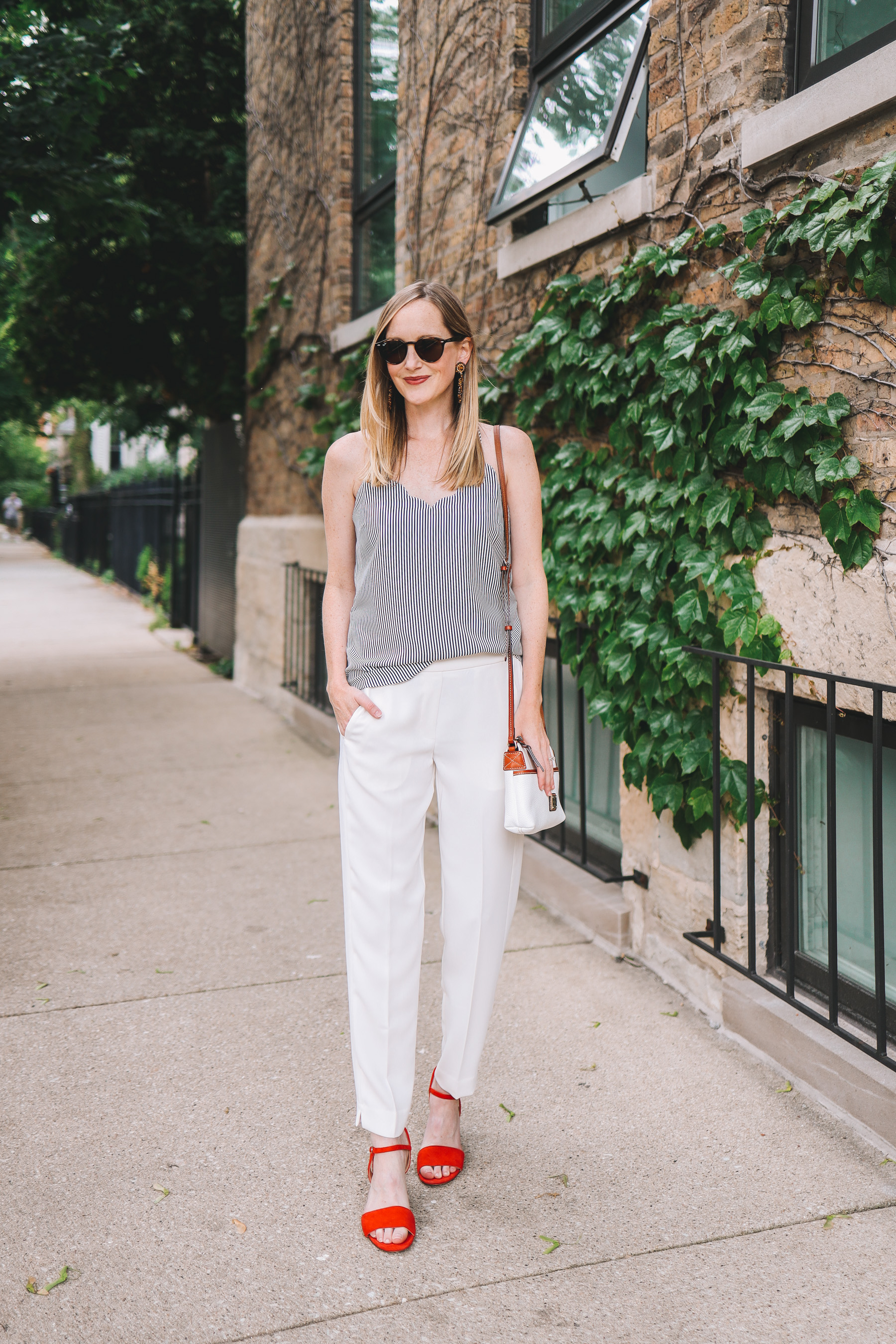 Shop the post:
Navy Striped Scalloped Camisole (In lots of solid colors here, too… including navy!) / Pull-On Dress Pants (The only dress pants I own! They feel like pajamas. TTS. The leopard is super cute as well. Coming to the blog soon!) / Red Sandals (Old. Love this pair, this pair and this pair.) / Dooney & Bourke Bag / Lisi Lerch Earrings (I have them in clip-on.) / Ray-Ban Sunglasses