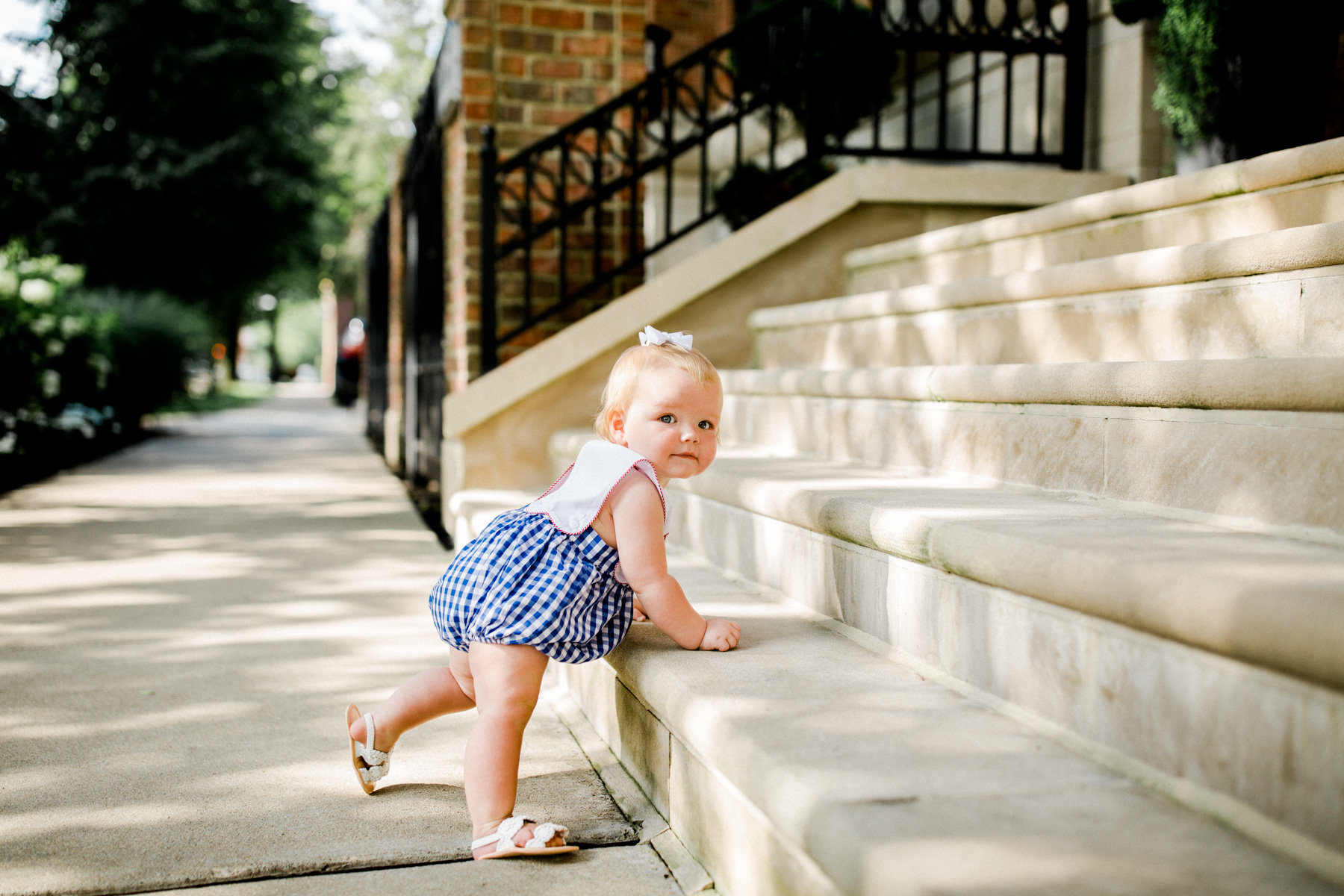 Guys, this post is just a whole lot of cute photos of Emma. But I had to share!
First, I can't believe my little girl is turning ONE next week. She's going to spend the day cruising around in her birthday present (stay tuned!) and doing some of her favorite things here in Chicago. And that Saturday, we're going to have a small Elmo-themed party at a local park. It'll be very low-key, as we've had a crazy summer so far. But we're so looking forward to some quality time with Mitch's family and whichever friends are in town. Summer birthdays are a little tough as everyone's travel schedules are so crazy, but something tells me the only thing Emma's going to care about is that Elmo cupcake. ;)
Second, how adorable is Emma's gingham sailboat bubble from Bella Bean?! The company recently sent it to her, and I nearly died when I opened the package. We're planning on getting out to Nantucket sometime in September or early October to visit family, and Emma will obviously be wearing this, along with her mini Jack Rogers. They kill me, haha. Love the rest of the Nantucket Collection, too!
Third, we're having a work-free weekend! I'll update you in my upcoming "Life Lately" (sometime in next week) on some of the major changes we've implemented since coming back from Memphis, but I'm so happy. No computer time; just family time. Love it, and so grateful.
Have a great Saturday, guys!
SaveSave