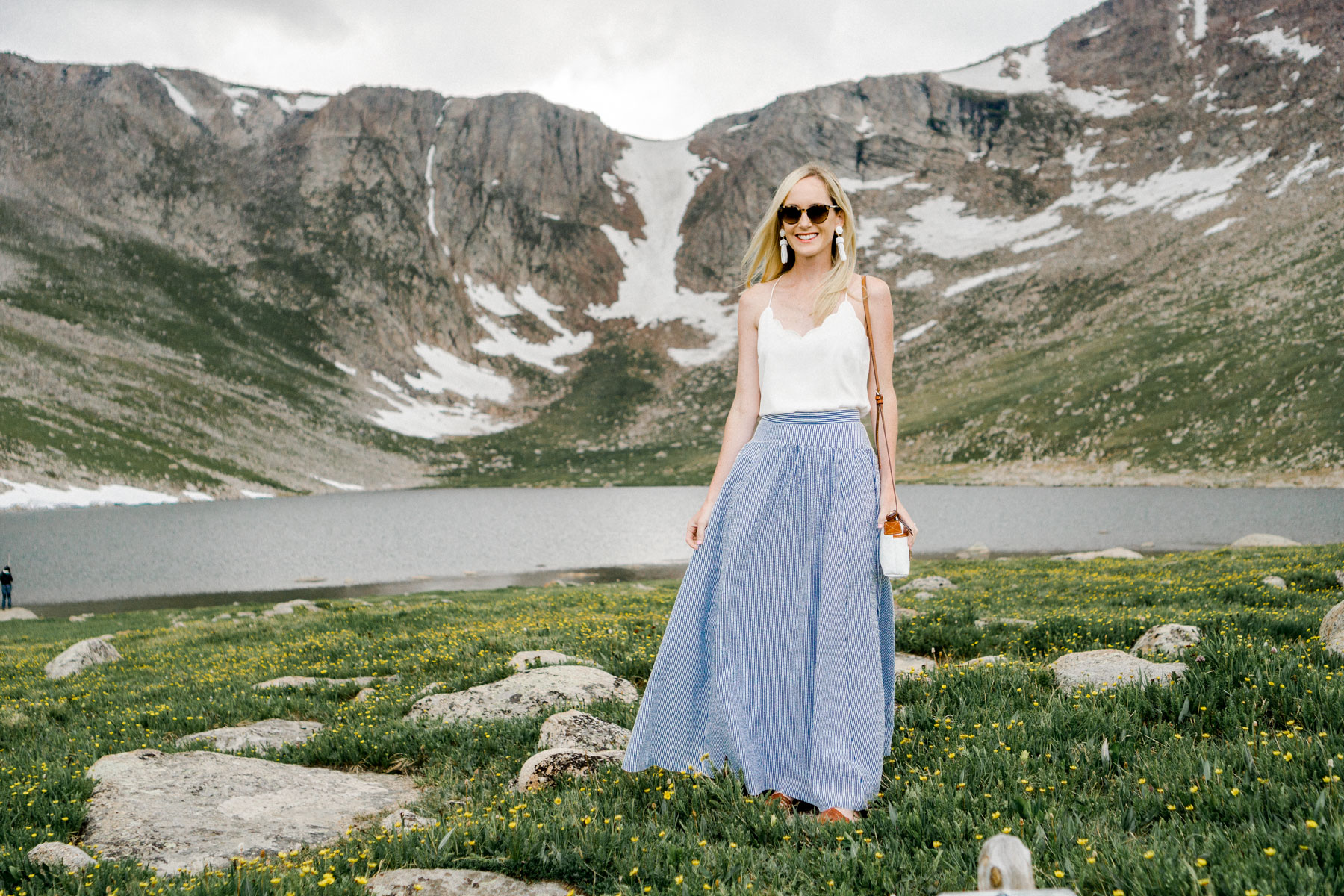 Seersucker Ball Skirt (Nearly sold out, but I LOVE this striped maxi dress, this seersucker dress, this pink ruffled midi, and this striped bow skirt.) / Huarache Sandals (And have been wearing these bridge sandals from Everlane constantly!) / Scalloped Tank (Love this version by Lilly Pulitzer, too!) / Lisi Lerch Earrings c/o / Dooney & Bourke Bag c/o / ThirdLove Strapless Bra
I didn't take a ton of photos while I was in Denver, as we we were only there for a couple of days and I was busy enjoying the wedding-related activities! (SO fun.) But I thought I'd share what we did, where we ate and drank, and where we stayed. And then some pretty crazy photos taken with my tiny Sony a6000 and 35mm lens. (Pretty cool what such a small camera can do, right?!)

Denver
What we did
Besides the wedding, my favorite Denver activity was undoubtedly driving to the top of Mount Evans. I must tell you, though: Before we embarked, we'd been at the wedding brunch… and Mitch failed to tell me about the whole mountain thing. ;) Had I known, I obviously would have packed a change of clothing. I do not–I repeat, I do not–recommend wearing a seersucker ball skirt to the top of Mount Evans, haha. On the ground, temps were in the 90s, but at the top, they dropped to the 30s. (I borrowed a down jacket; don't worry. 😂) I will say, however, that the skirt in the mountains made for some very cool Sound of Music-esque photos about halfway up, where it was still relatively warm. The hills are alive… 🎶
Back to the mountain, though: the drive up was insane. Our friend Dan (the groom!) drove, and he was spectacular… but if you watched my Insta Stories, you likely surmised that I was slightly terrified. There were no guardrails, and the summit is 14,264 feet up! It was amazing, though. We drove through five climate zones, saw tons of sheep, and admired the crazy storybook-looking trees. I loved Mount Evans, and couldn't recommend it more. Thank you for being our guide, Dan. You're the best!
(Edit: Mitch just informed me that those things were not in fact sheep but goats. Whatever, Mitch.)
Where we ate/drank
For the most part, we ate and drank at the rehearsal dinner, reception and wedding brunch! But we also went to Avanti Food & Beverage, which I LOVED. The bride told us we had to go there since I'm such a sucker for atmosphere and rooftops. (You know me so well, Laura!) It was perfect. Avanti has sweeping views of the city, and the rooftop area is covered in marble and stripes. I mean… ;)
We also went to Little Man Ice Cream, which was Dan's pick. Loved that, too. We ate our cones under twinkle lights–which is pretty much my definition of the perfect night. Oh, and Dan's tip is to skip the crazy line and just go for the Little Man Ice Cream stand off to the side. No, you won't find as large of a selection, but we got our ice cream in less than two minutes, and it was fabulous!
Where we stayed
Our friend Shawn (who Mitch and I used to live with in the East Village) found an Airbnb in the Santa Fe Art District, right where the reception was, and it was ideal. I'd never gone the whole Airbnb route before, so I'll admit that I was a little nervous. But it worked out so well! The place was incredibly clean (and cute!), and everything we needed was there. We loved the little house and its backyard space so much that we actually had a lot of the wedding party over after the reception. Worked out so well!
Next time
Obviously, we need to go back. As you guys know we love to travel. So we're planning on making another (longer) trip with Emma this coming year, so if you have any suggestions, we'd love to hear 'em!
A quick note about the ridiculous outfit I'm wearing: My Seersucker Ball Skirt is nearly sold out, but I LOVE this striped maxi dress, this seersucker dress, this pink ruffled midi, and this striped bow skirt. That said, if you're planning on visiting Mount Evans, wear jeans and a jacket. ;)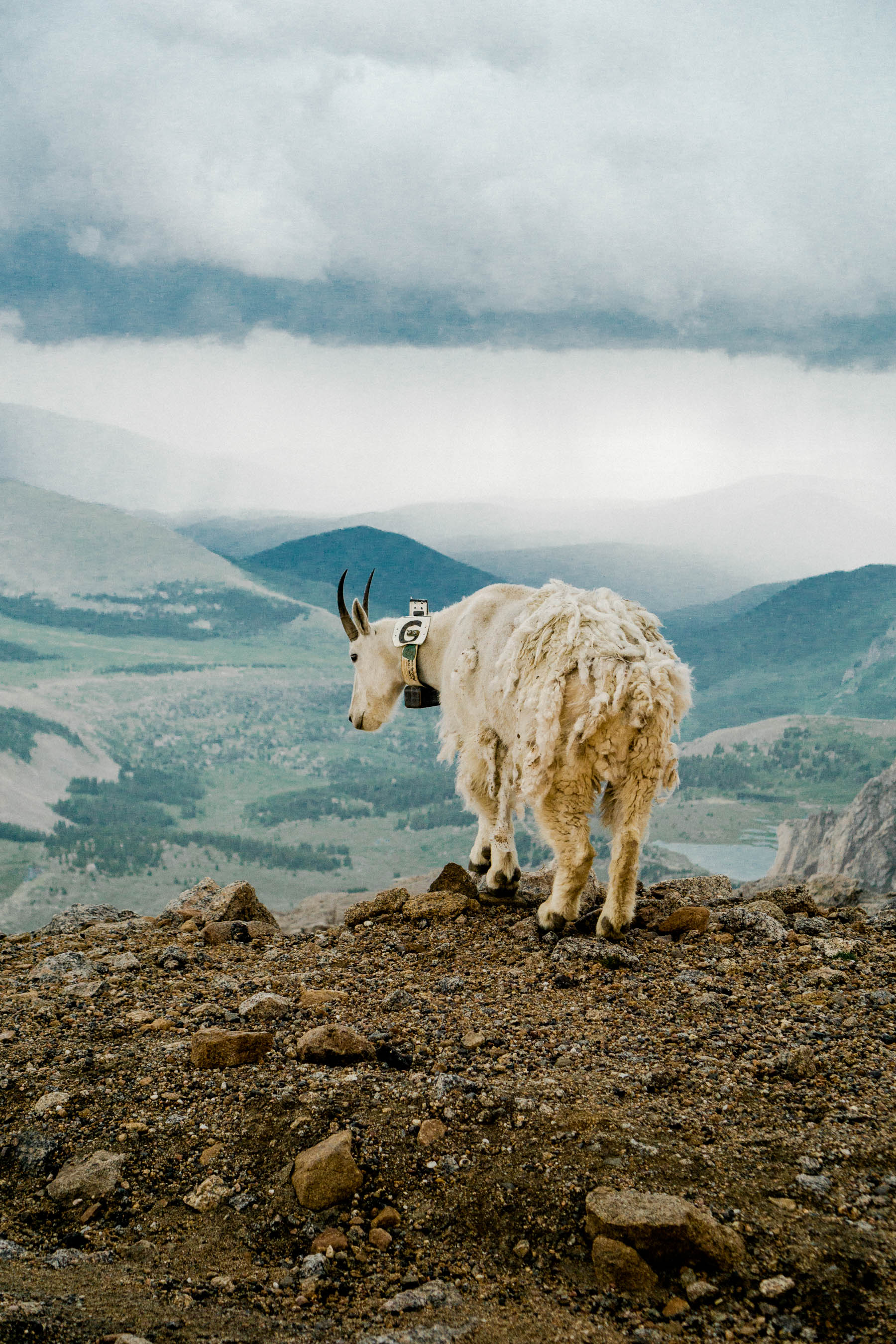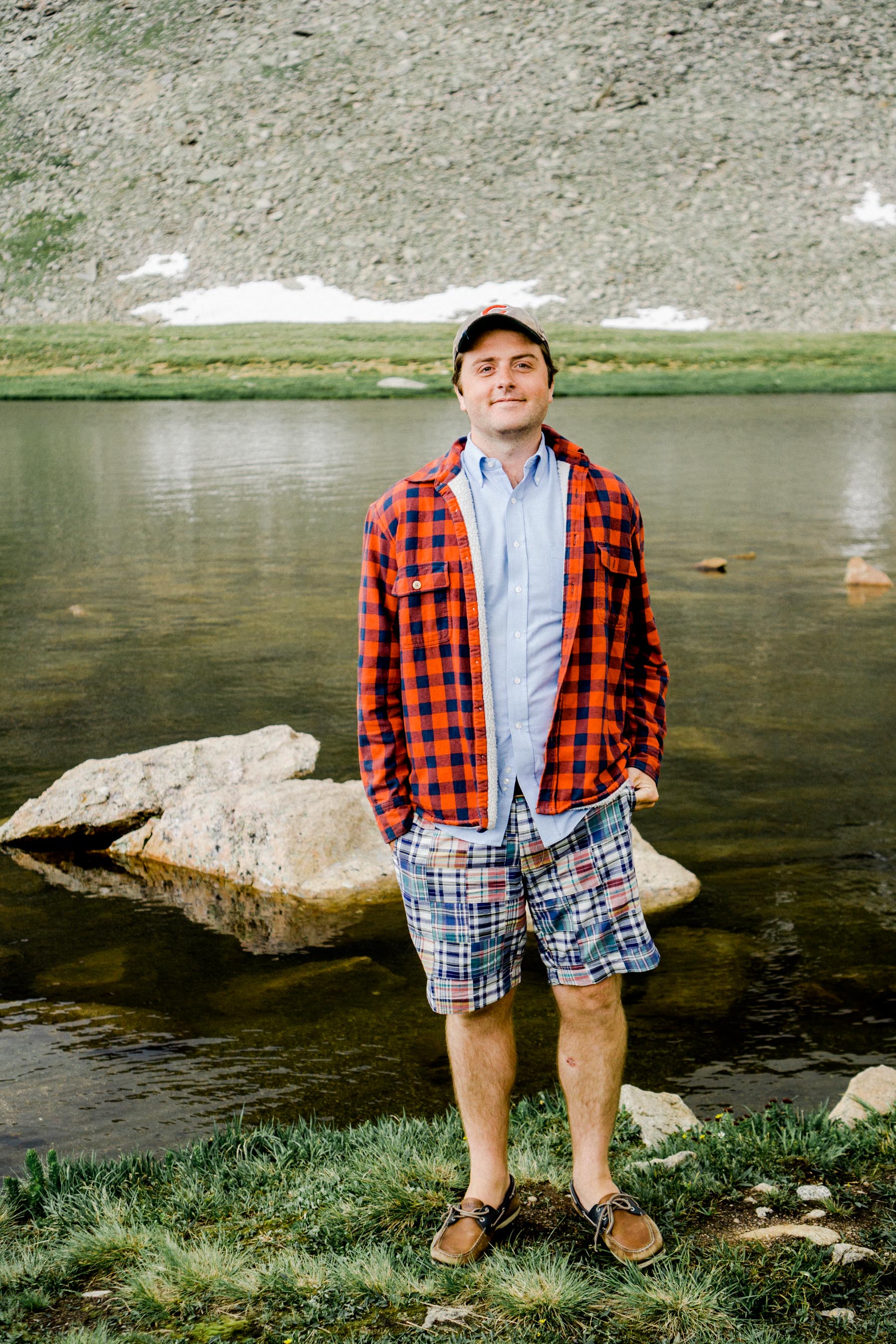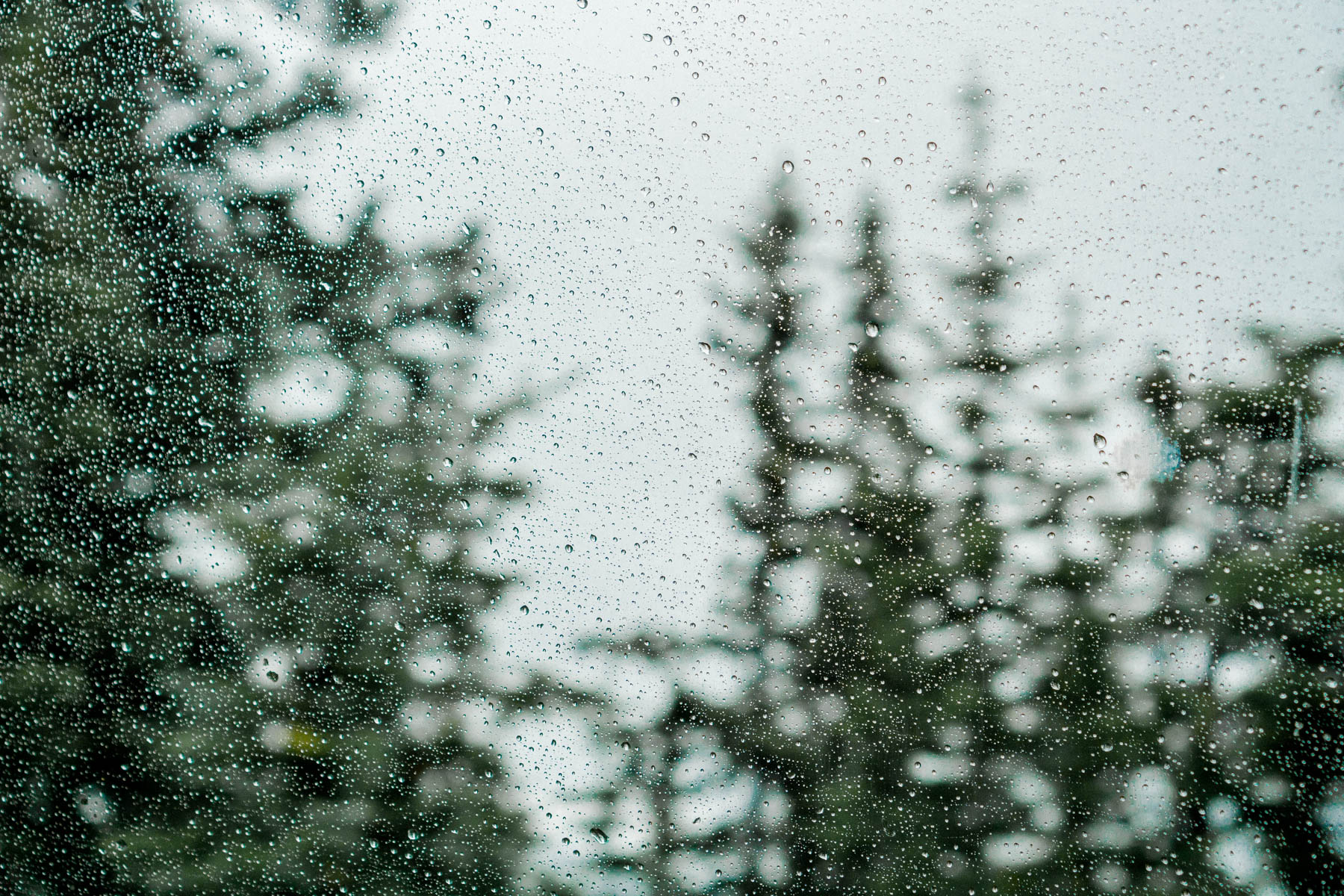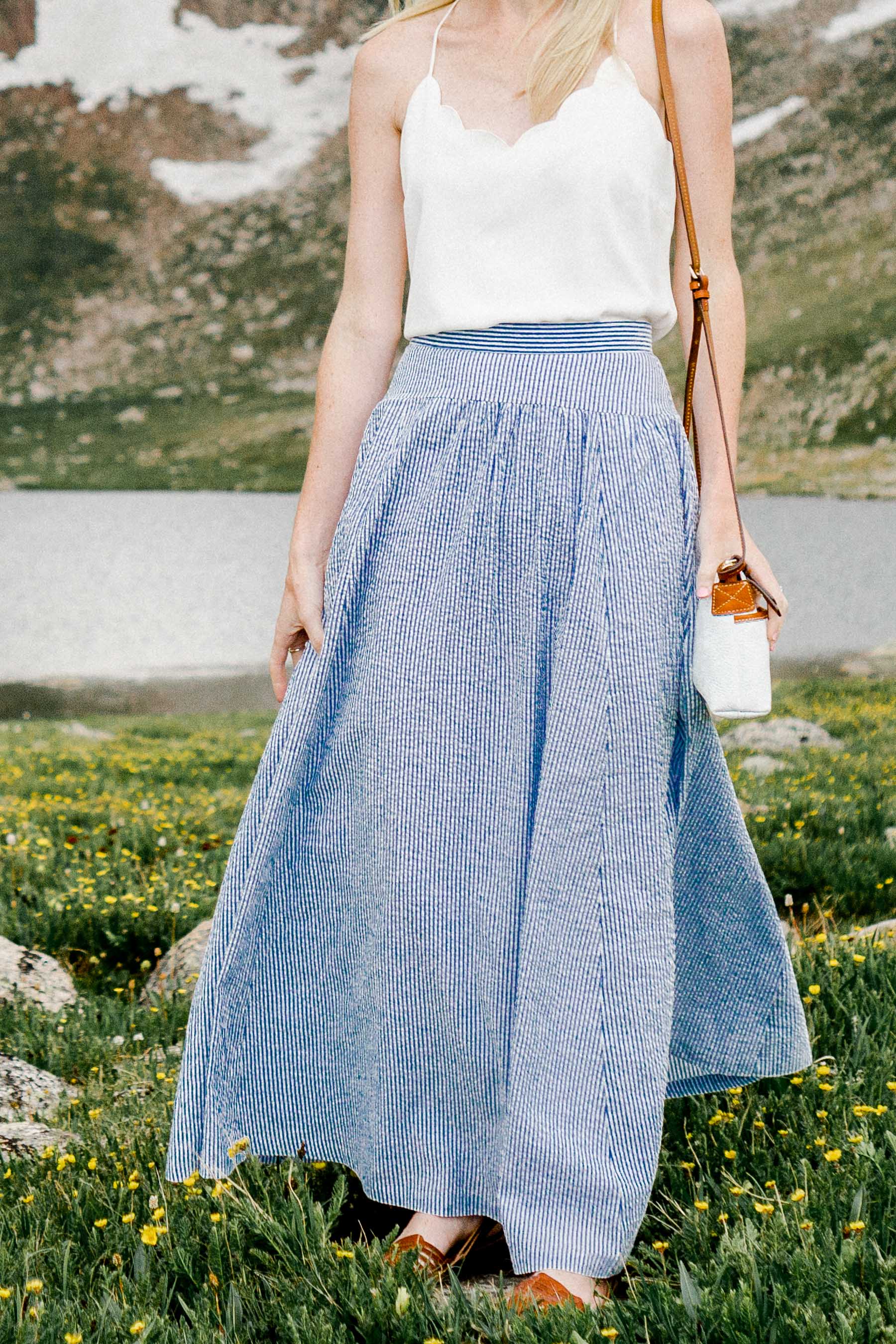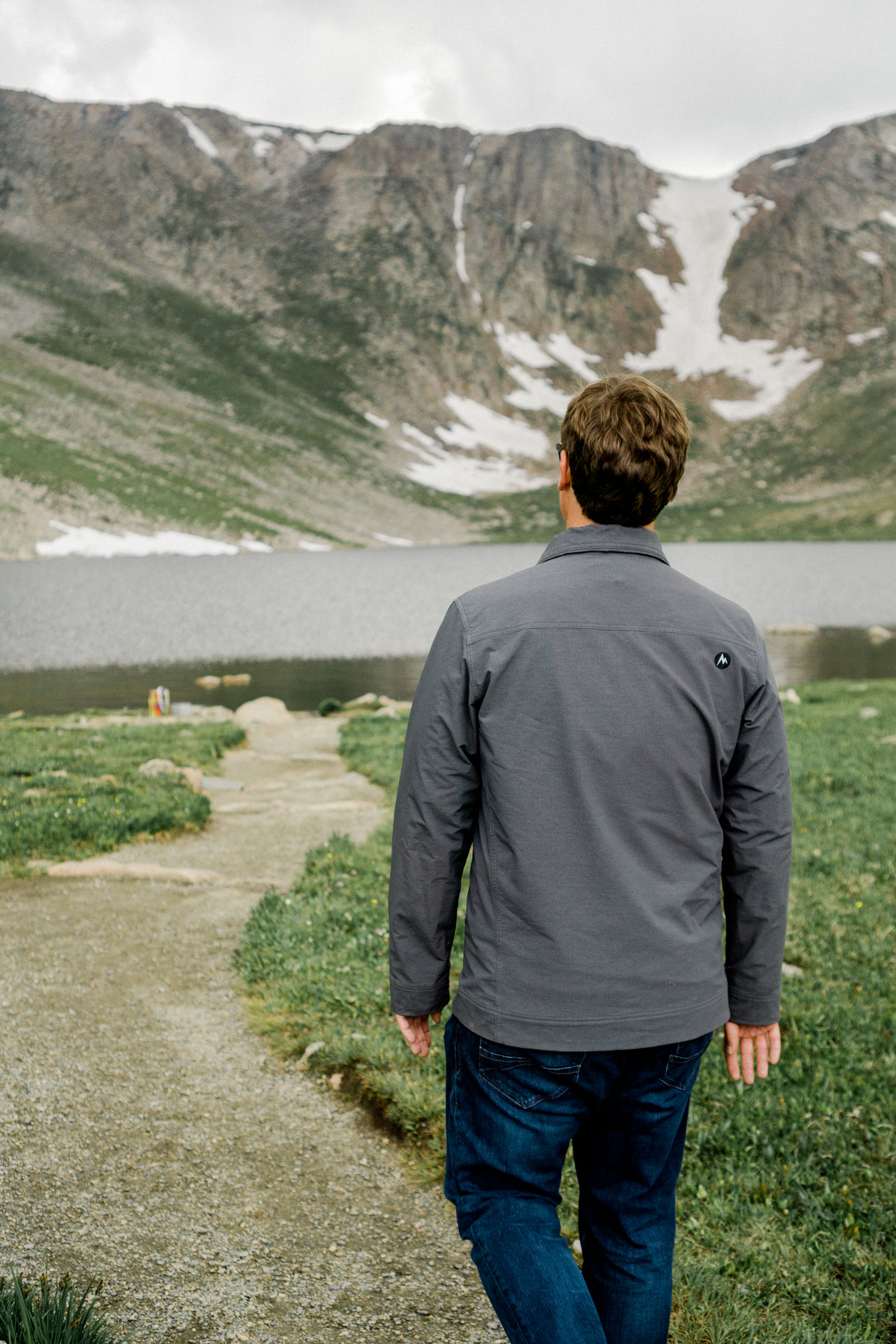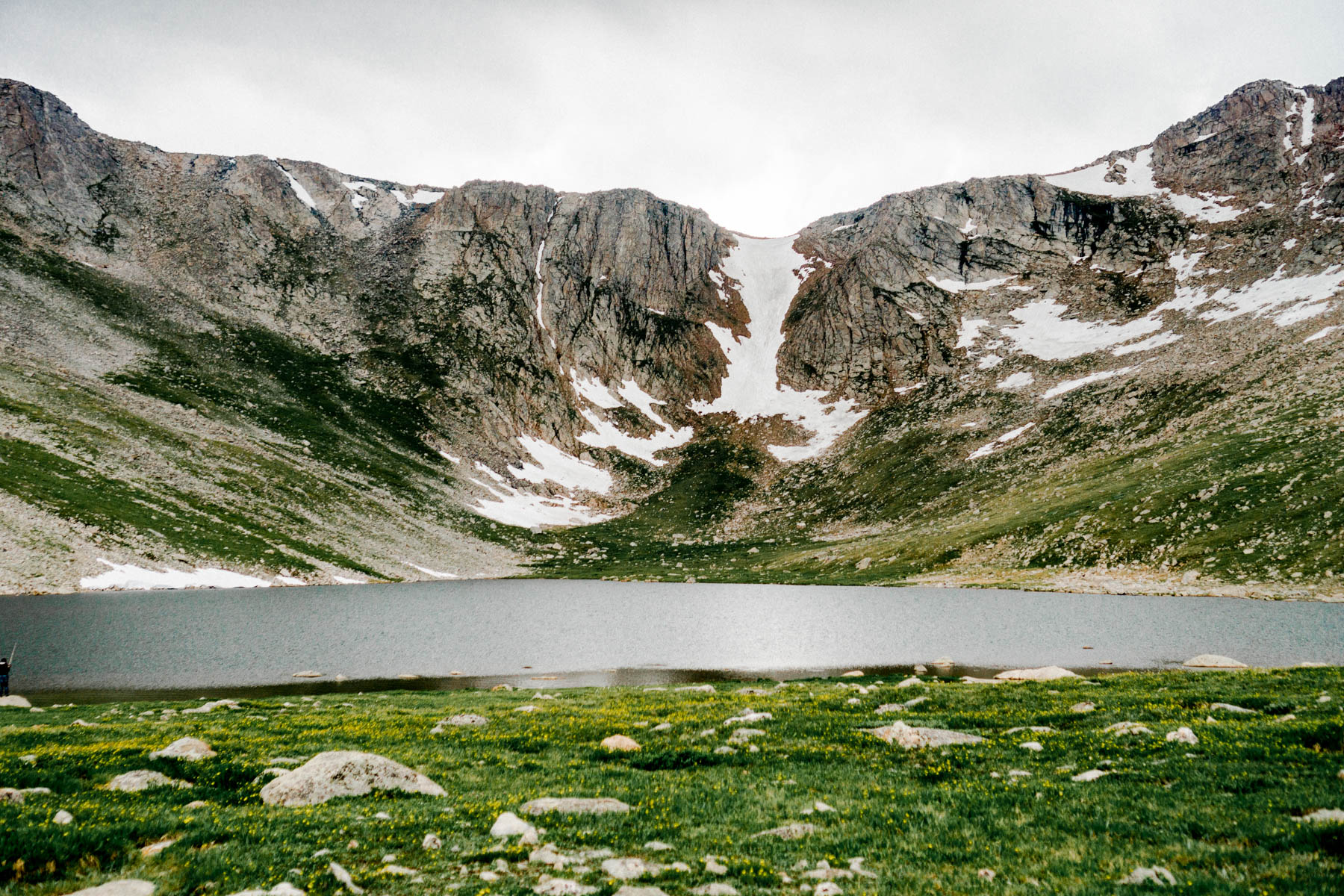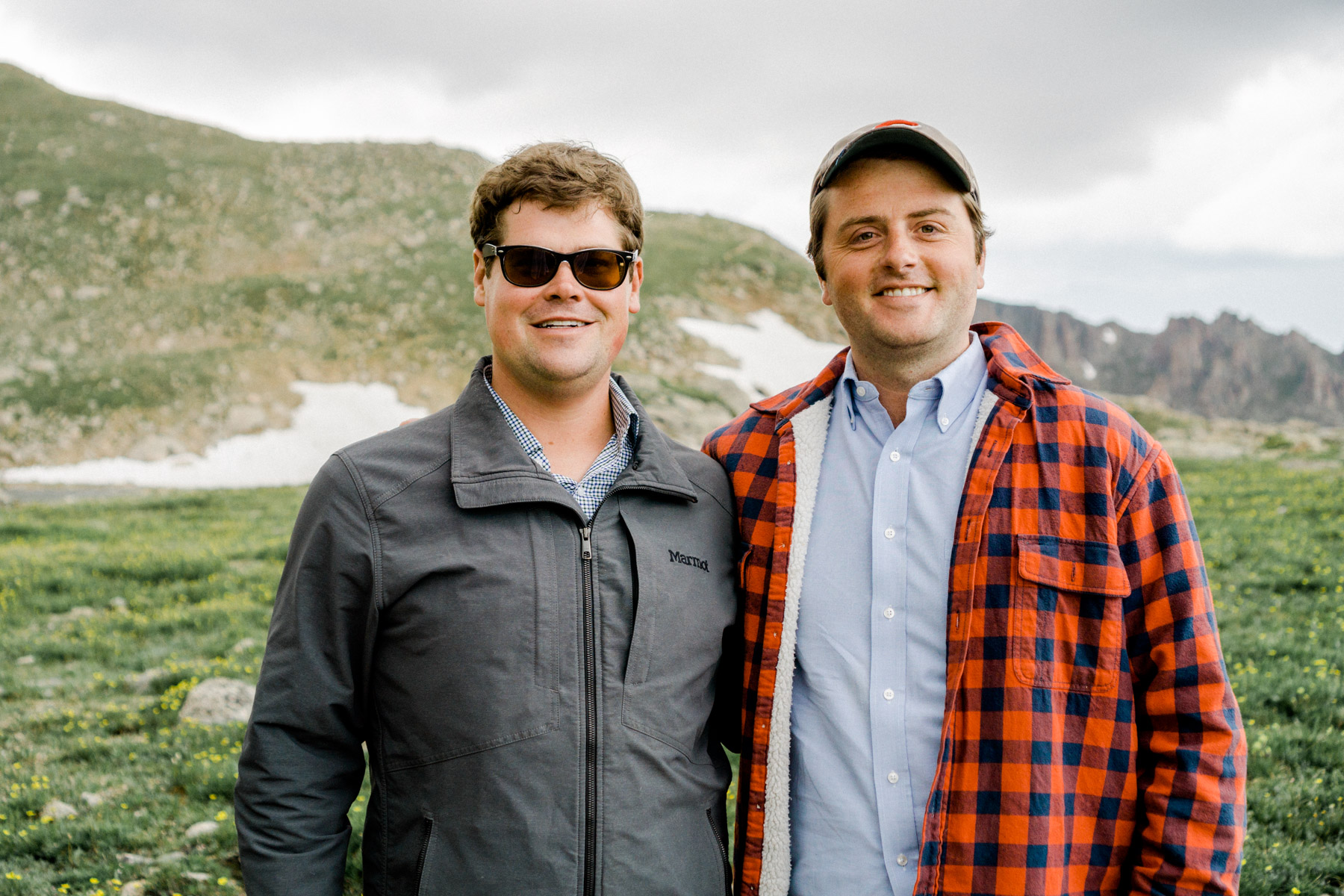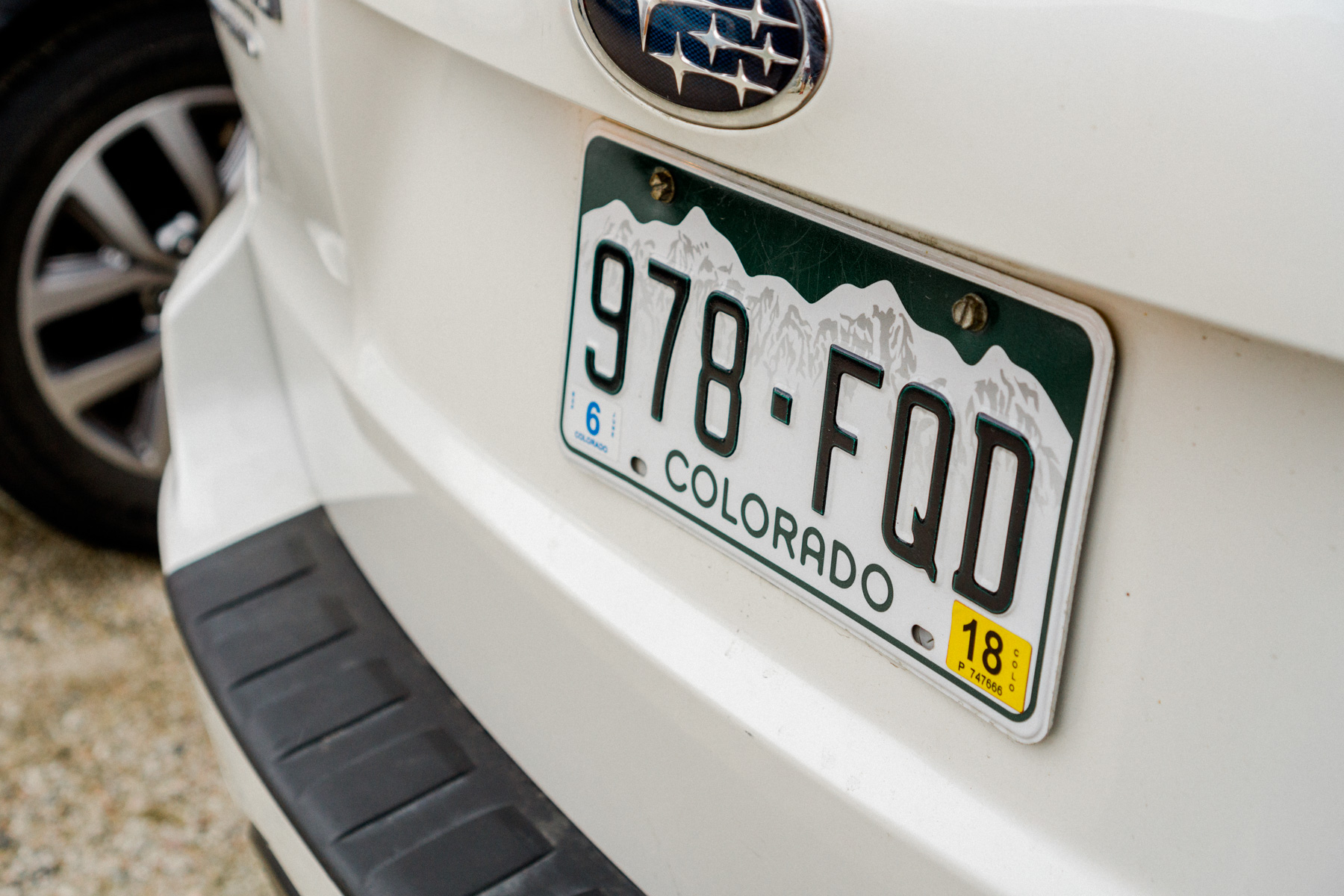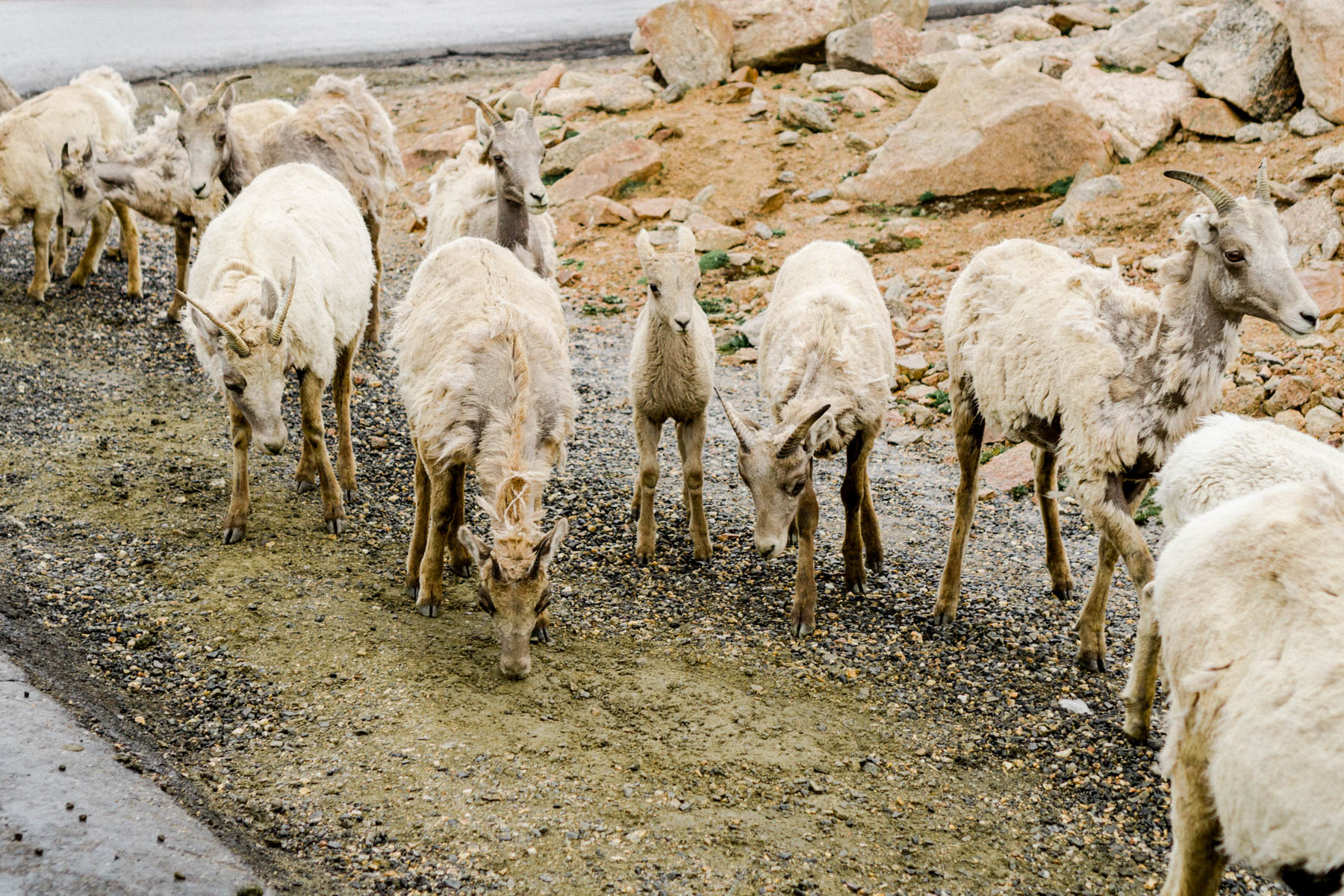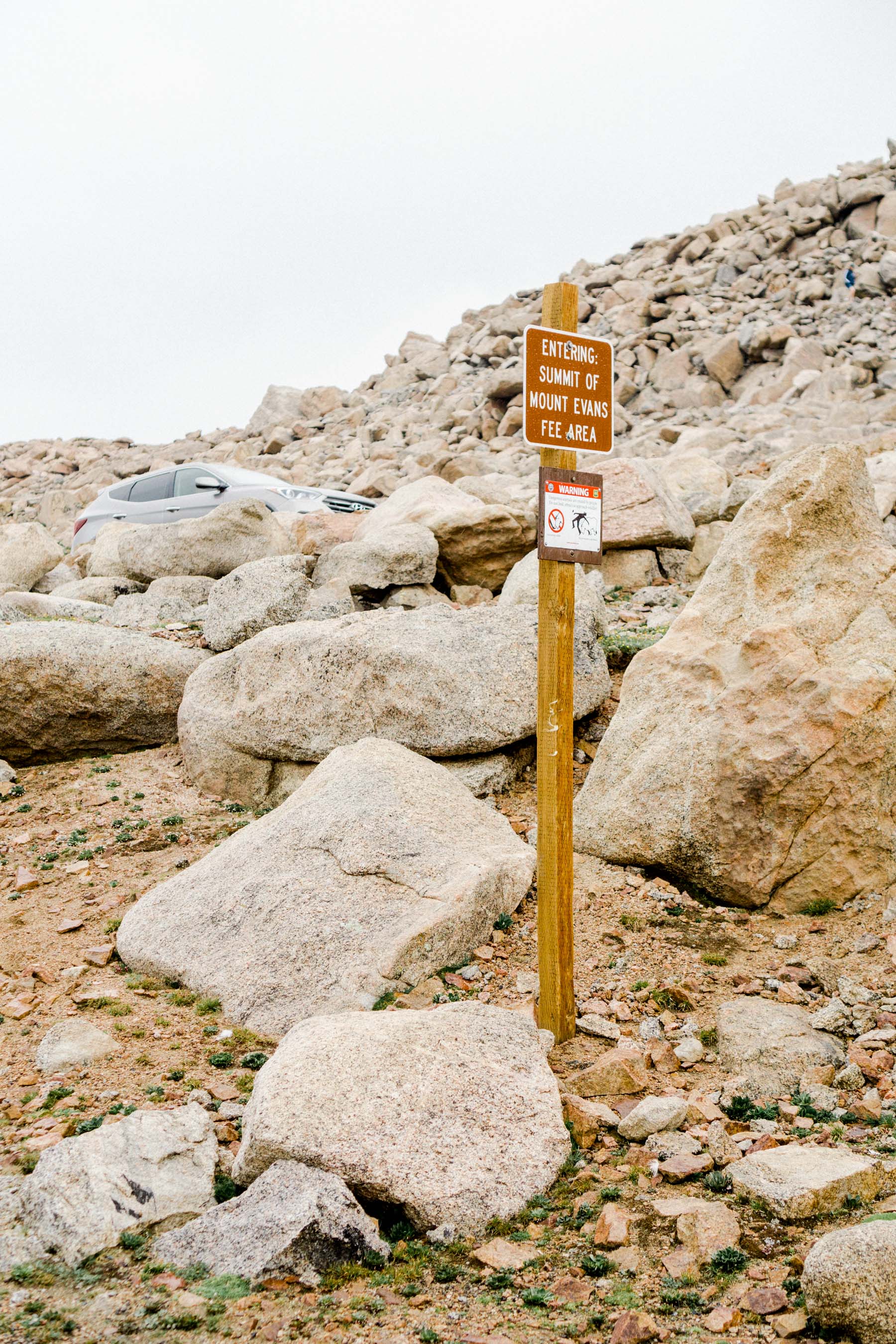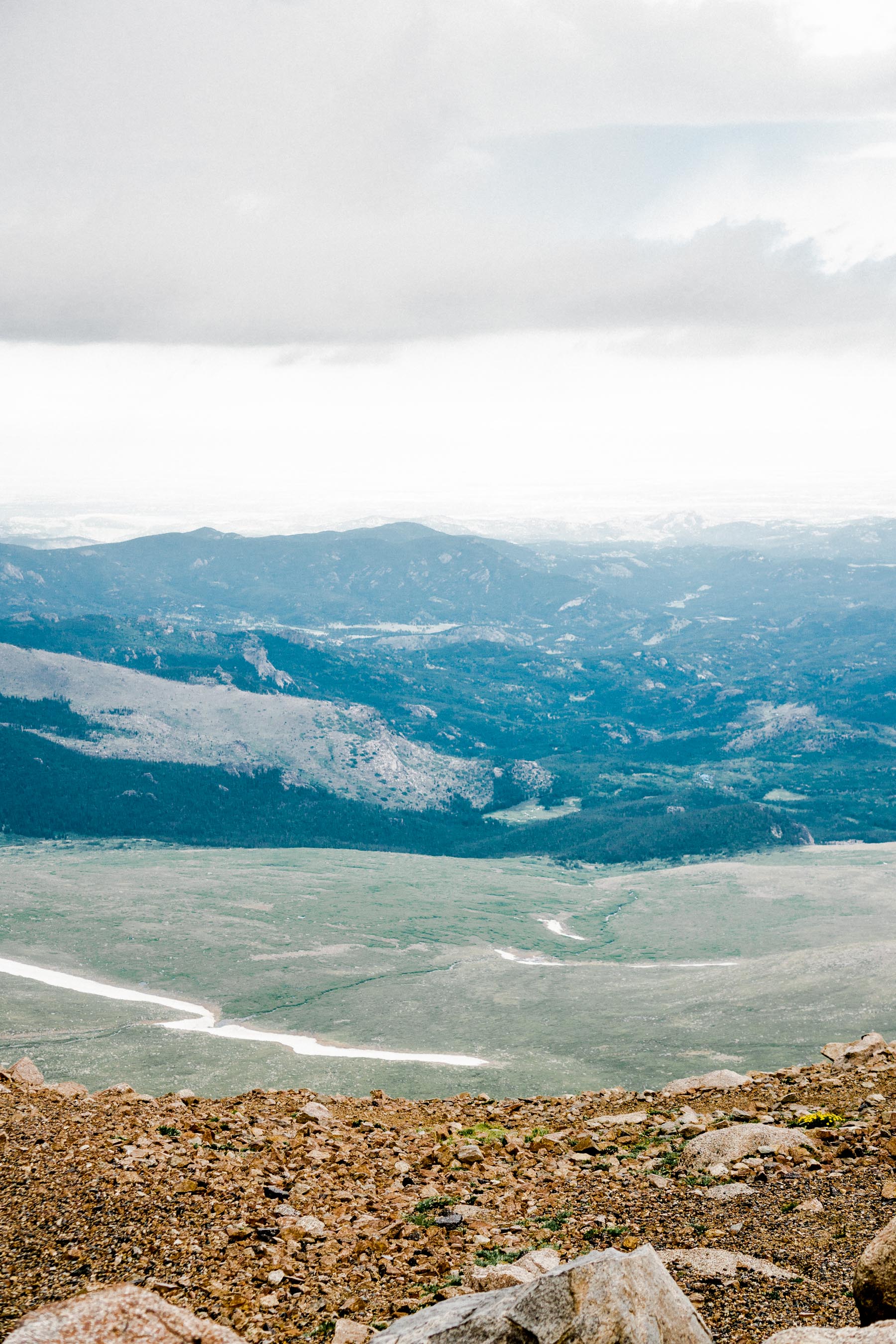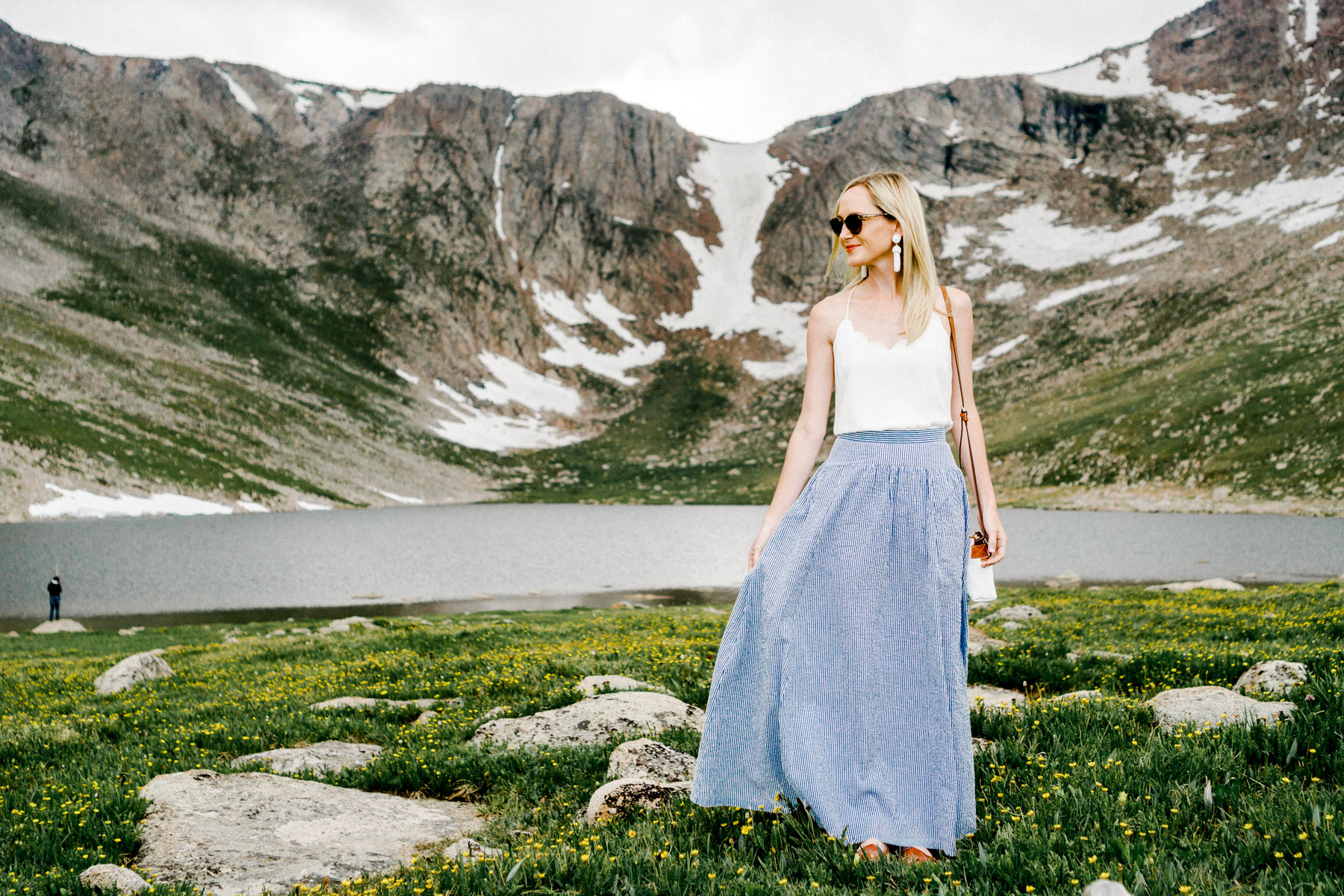 Shop the post:
Seersucker Ball Skirt (Nearly sold out, but I LOVE this striped maxi dress, this seersucker dress, this pink ruffled midi, and this striped bow skirt.) / Huarache Sandals (And have been wearing these bridge sandals from Everlane constantly!) / Scalloped Tank (Love this version by Lilly Pulitzer, too!) / Lisi Lerch Earrings c/o / Dooney & Bourke Bag c/o / ThirdLove Strapless Bra

SaveSave