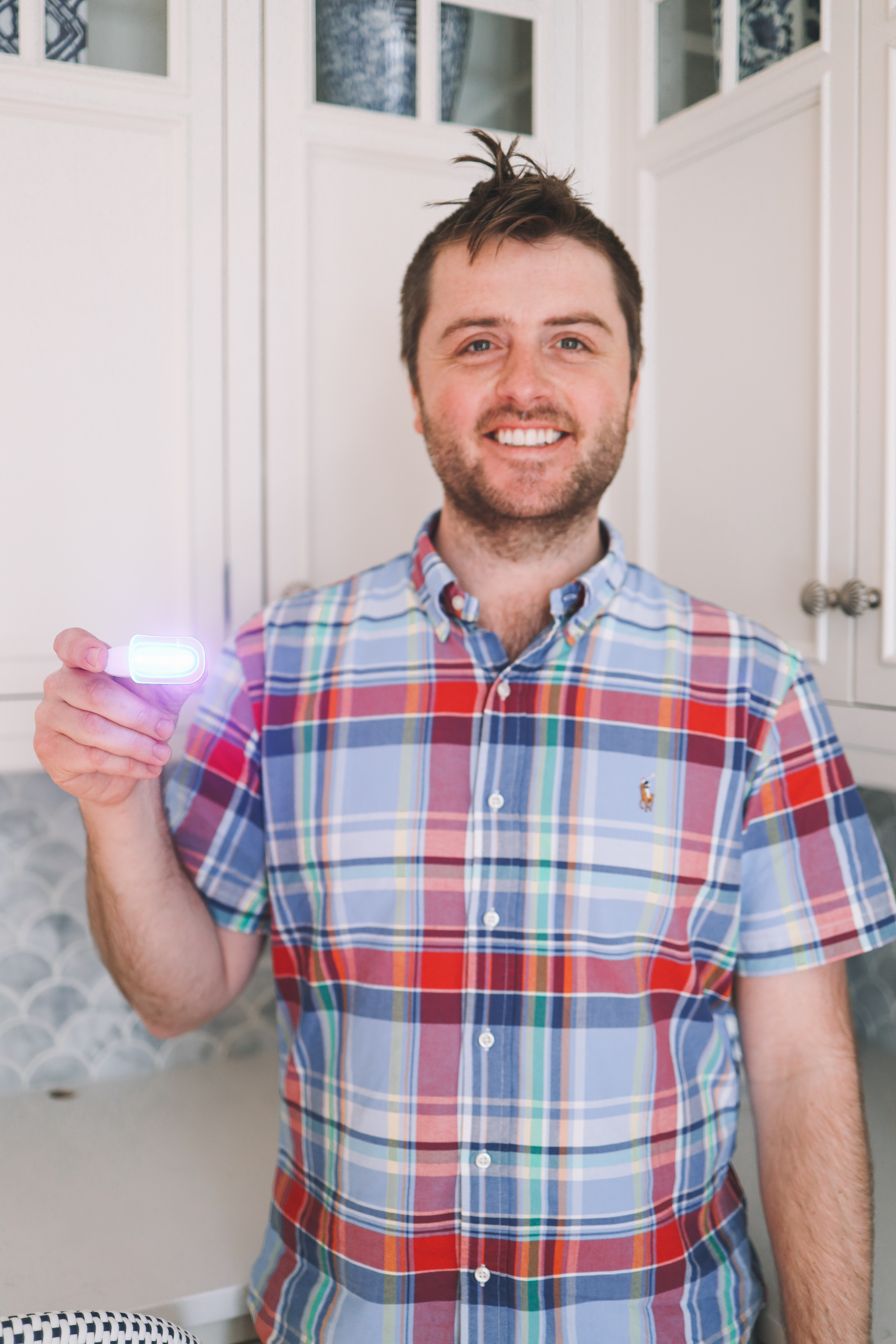 Mitch here!
This post is sponsored by GLEEM; all opinions are my own. As always, thank you so, so much for supporting the partnerships that keep Kelly in the City up and running.
It apparently takes up to 66 days to turn a behavior into a habit, and it looks like we're about to get a few cracks at that 66-day marker while safe at home. So I'm dedicating myself to some simple and effective changes to the ol' routine, and today's blog post is about one my favorites.
In many ways, the quarantine has brought my routines and decisions into clear focus. Without life's usual distractions, I've been able to target the bad habits I've been clinging on to all these years. A few examples include cooking big family meals, setting a strict bedtime to prioritize sleep, and completing 10 minutes of simple exercises. These are the best kind of low-hanging fruit habits that have been pretty simple to inject into my daily schedule. I'm a little ashamed I didn't do these things earlier, but you know. ;)
Another easy change I've implemented is switching to an electric toothbrush. I'm using the brand new GLEEM Rechargeable Brush which is perfect since my next dentist appointment is postponed indefinitely. Switching to the GLEEM is a habit upgrade as I obviously already brush my teeth. Now I just do it properly! The brush has two professional cleaning modes and a two-minute timer, and both of these features have made my teeth cleaner than ever before. (I feel it, too!)
The GLEEM team has really thought of everything with this brush, from high-end nylon brush bristles to a super simple recharging station. I noticed a significant difference in my mouth's cleanliness after only ONE use, and the difference after a few weeks worth of brushing is astonishing. It also comes in fun colors like Aqua, Coral, Slate and Pearl.
GLEEM also developed a blue light Teeth Whitening Kit that's so easy to use that it leaves me without an excuse. You use the blue light for five minutes at the end of each 60-minute treatment, and the technology eradicates teeth stains.When used in tandem with GLEEM's enamel-safe whitening strips, your teeth look incredible within three days! (Pro-level whitening in seven.) Blasting my teeth with blue light every day is also really fun. I sneak up on the girls when I have it in and chase them around the house.
I'm finding that making these small changes has had a big impact on my daily routine and happiness. I'm also learning that knocking off easier habits like these ones has helped me approach more involved projects like learning to play an instrument.
Want to try GLEEM? It's available at GLEEM.com or Walmart.com.
Here's hoping that I can continue to build on these early successes and maybe even apply what I've learned to life out of quarantine. But I guess we'll see! And, as always…
Mitch. OUT!