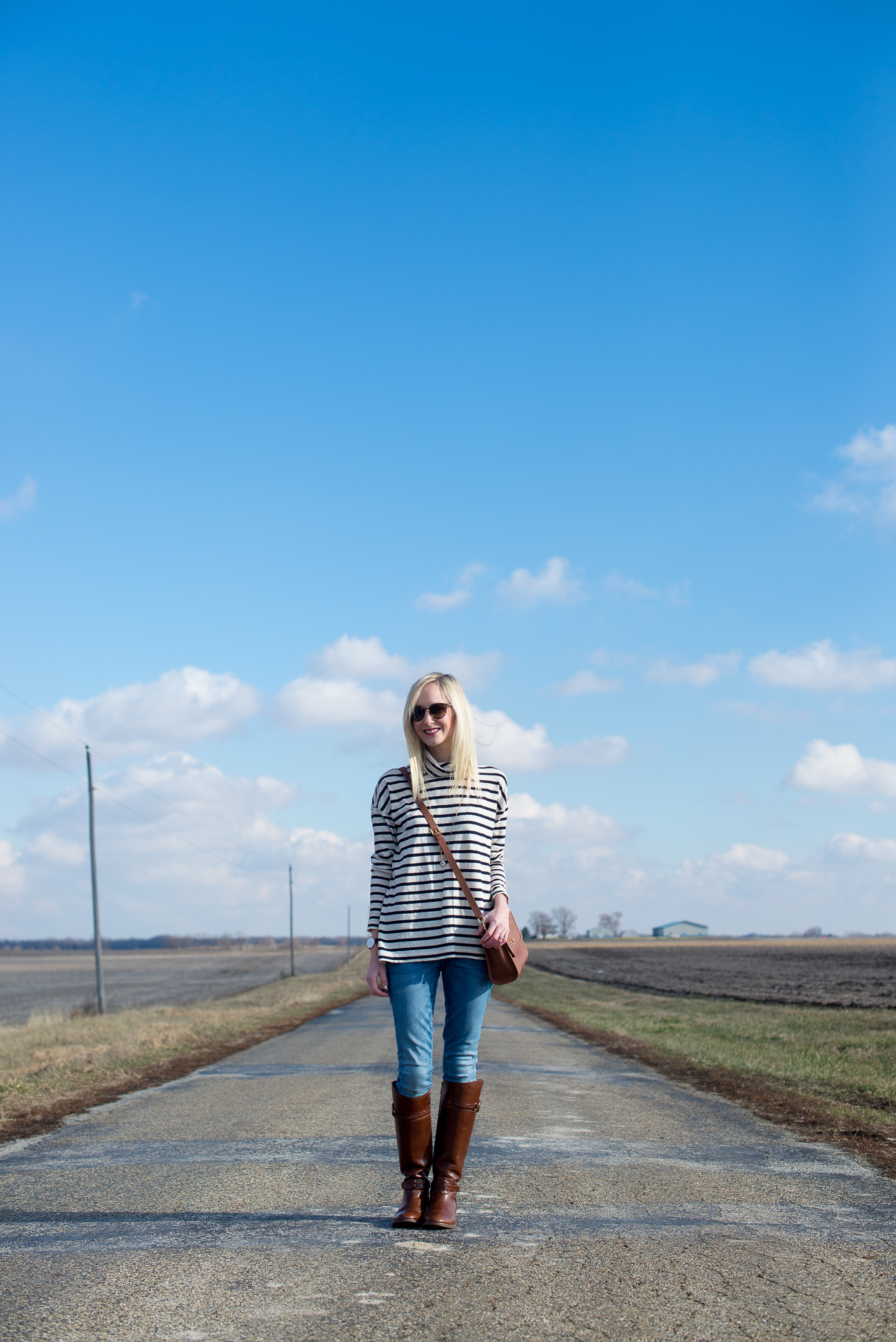 J.Crew Turtleneck (On crazy sale!) and Earrings (Old, but love these, too) / Blank NYC Jeans, but Piperlime is my favorite place to find steals on Blank NYC! / Coach Bag / Random Scarf (I actually bought it at Hallmark… which is a running joke with friends… but here's a similar one!) / Daniel Wellington Watch (c/o) / Tory Burch Boots (Try these! And be sure to hit up the Tory Burch Sale — Take 25 percent off sale products with code "NEWYEAR.") / Kate Spade Sunnies (Old, similar here)
Happy New Year's Eve, everyone! I know this isn't your typical look for an occasion like this, but Mitch and I spend every New Year's Eve at my in-laws' gorgeous lake house in Bloomington, Illinois–and we like to keep things low-key. :)
In the past, Mitch and I felt like New Year's Eve came along with a lot of pressure. Pressure to make the night memorable. Pressure to have the time of your life. Pressure to look like a million bucks. Pressure to not feel disappointed the following day. Pressure to do something different. Pressure to somehow make one night representative of a year's worth of experiences.
When we got engaged, we decided to call it quits with the big parties that took months of planning, and spend New Year's Eve with our families. And it was such a good decision.
Of course, we had some amazing New Year's Eve celebrations with some really fabulous friends–in particular, two years that we went on the Circle Line Cruise around Manhattan (!) –and we miss those times like whoa. But it's also really nice to unwind after a busy holiday season (and a lot of driving) with our fams, in the comfort cozy clothing. :)
Later today, I'll probably share a few looks that are a bit more appropriate for tonight's festivities, but for now, here's what I'm actually wearing this evening. ;) Happy New Year's Eve! I'll check back in in a few hours!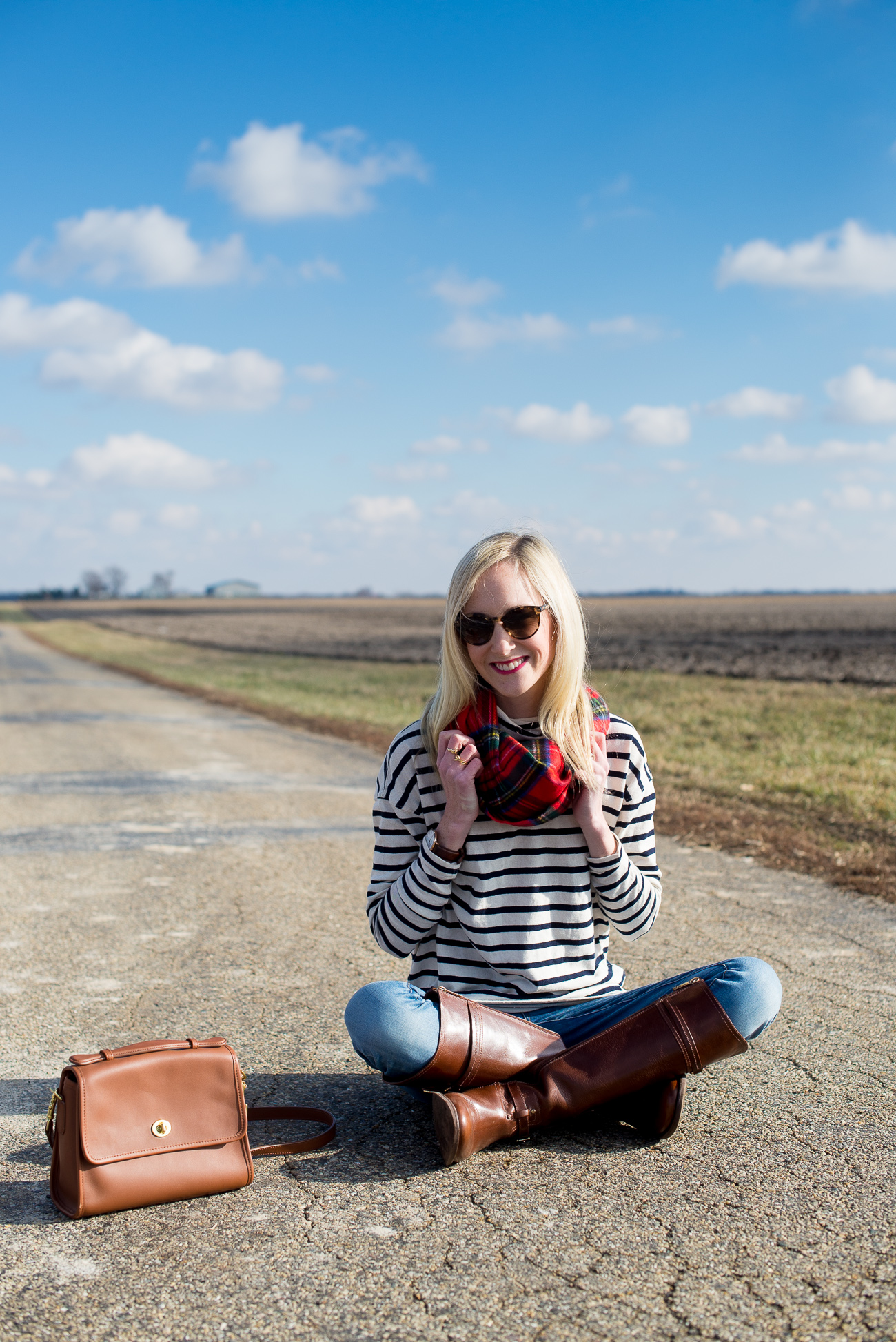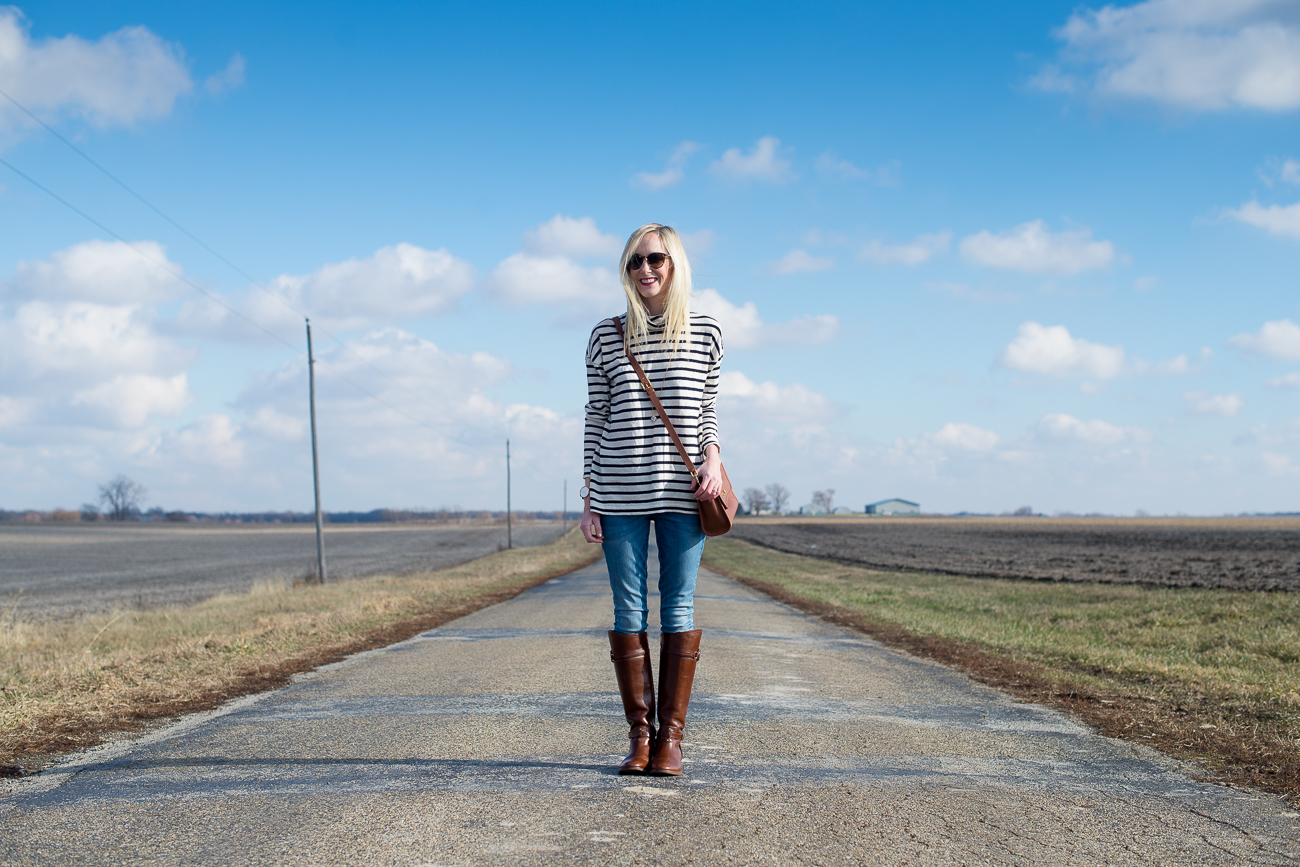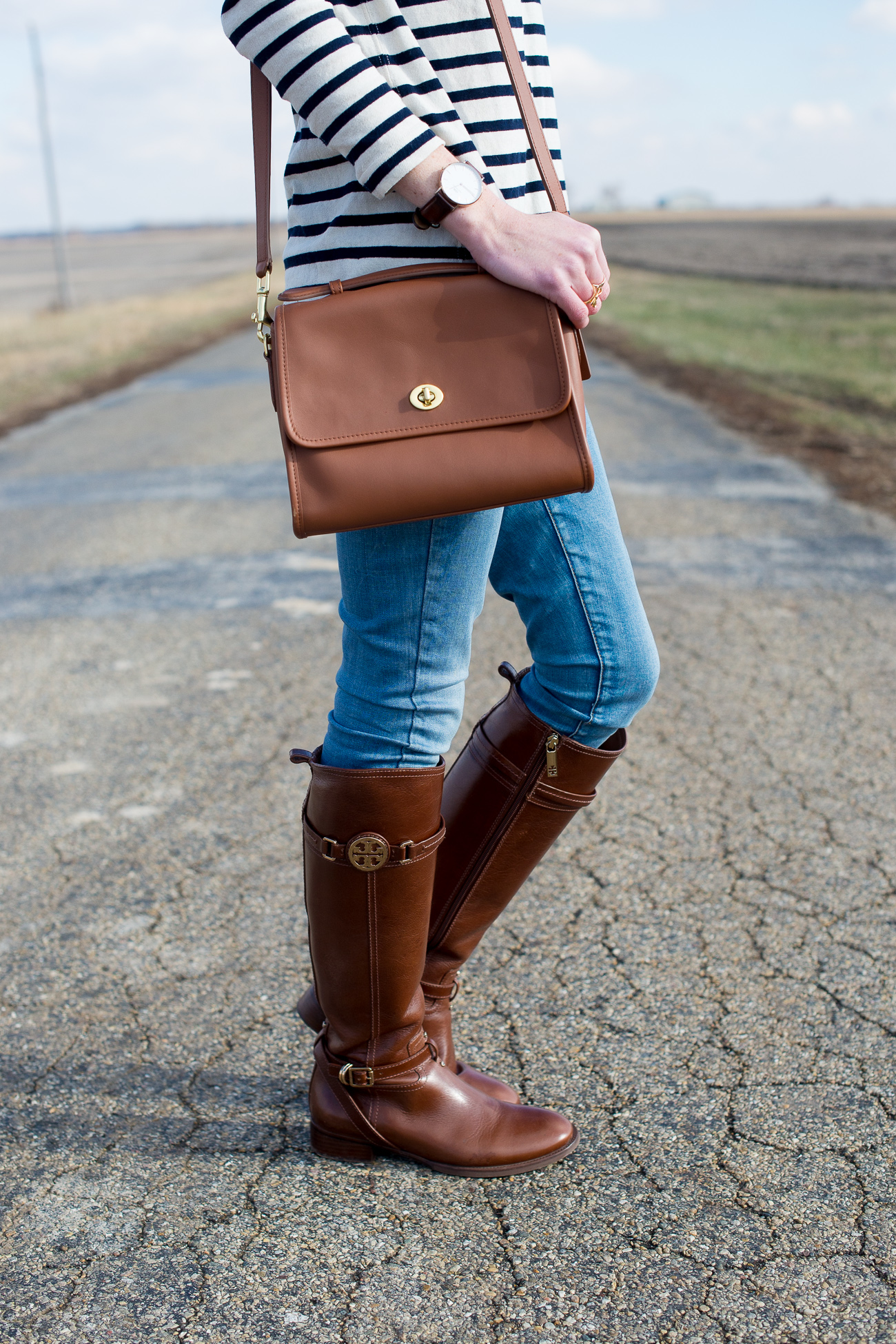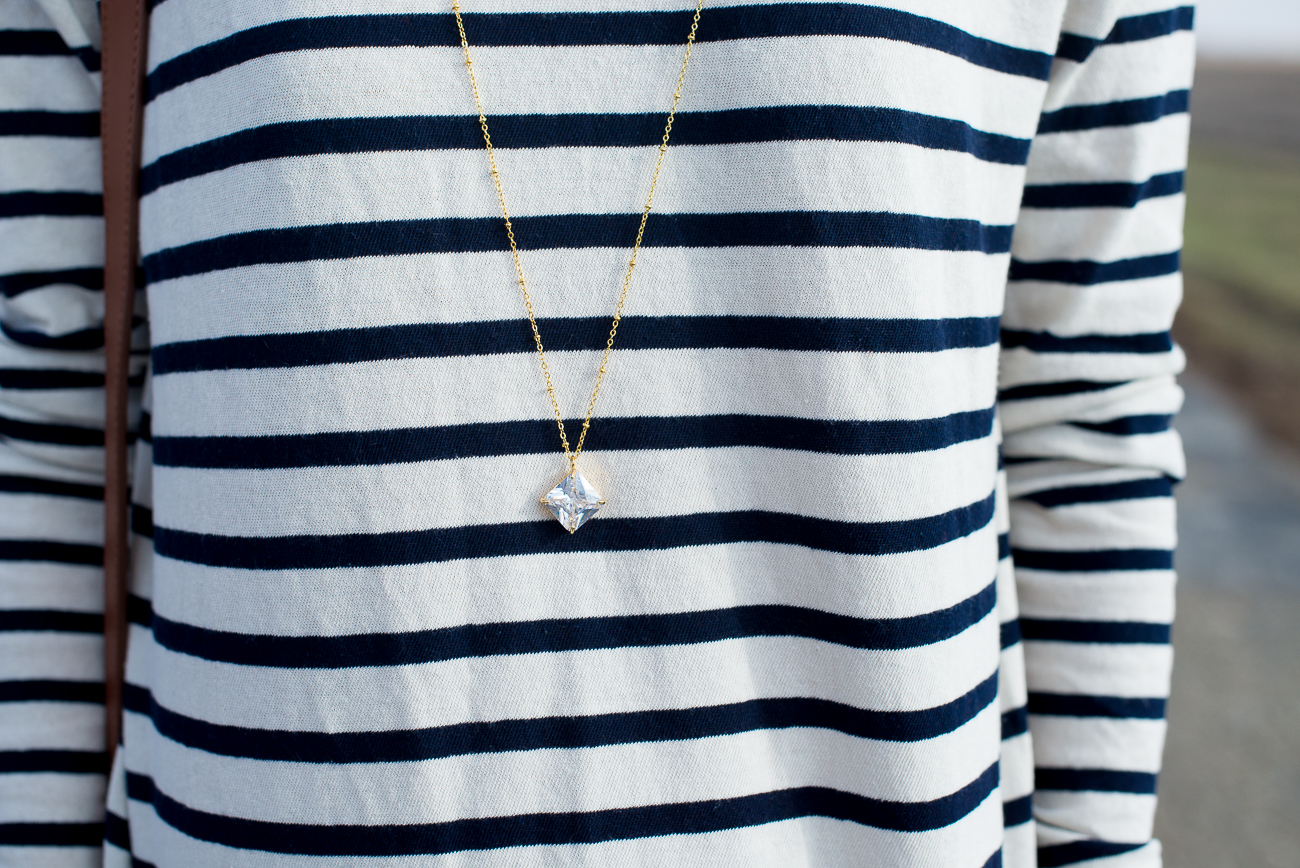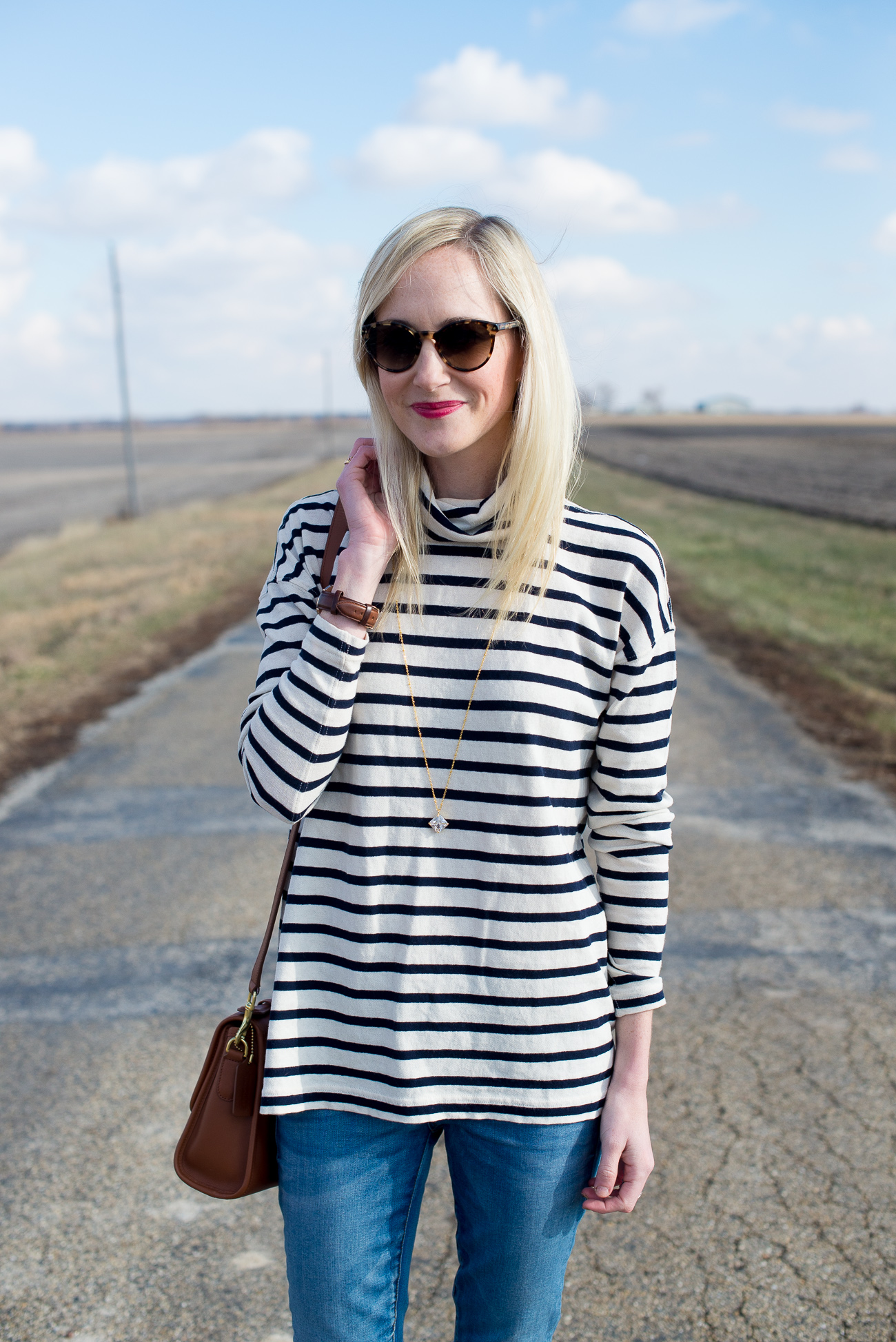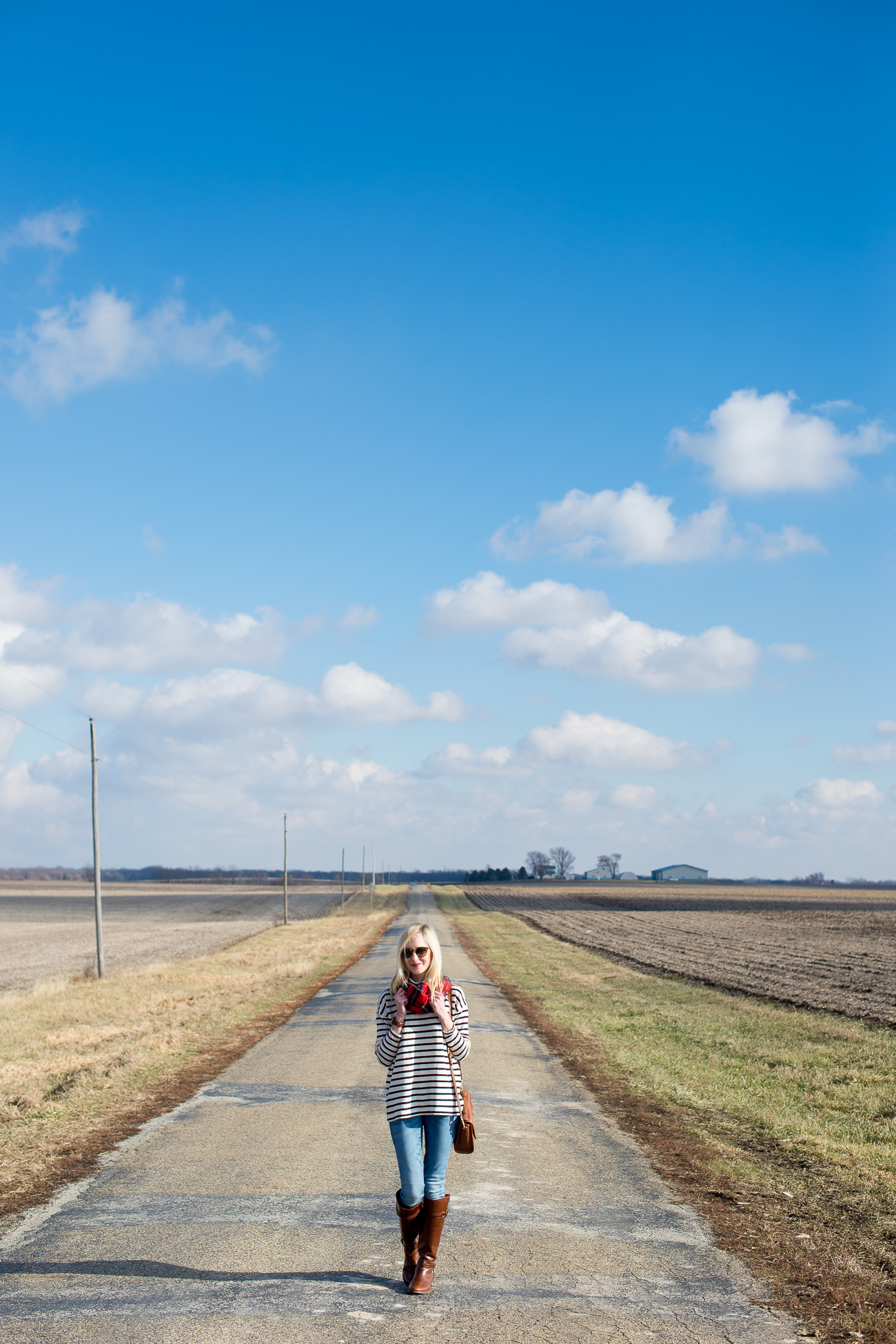 Oversized J.Crew Turtleneck Stripe