Mitch here!
As on of the dorkier dudes on the internet, I've taken it on myself to internet-enable every corner of my home. And, to the surprise of my wife, I'm here to report that it's all working well and totally worth the effort.
Take that, Kelly!
Kelly here. I feel like my initial reluctance to "go smart" in our home requires a BIT of explanation. Cough, cough. Mitch attempted several of these projects in our first place, and we were left with giant holes in our walls for years. Sooooooo… 😆 This time, though, things went a lot more smoothly, and I really love the smart features!
Carry on. ;)
Okay, fine. This is true.
What is a smart home?
Generally speaking, the appliances and devices in our homes have been left unchanged for decades. But smartphones and wifi connections make all kinds of interesting things possible for our old "dumb" devices. And with a little imagination and a willingness to get made fun of by friends and family, your home could be the "future" of the futuristic homes we were all promised back in the day.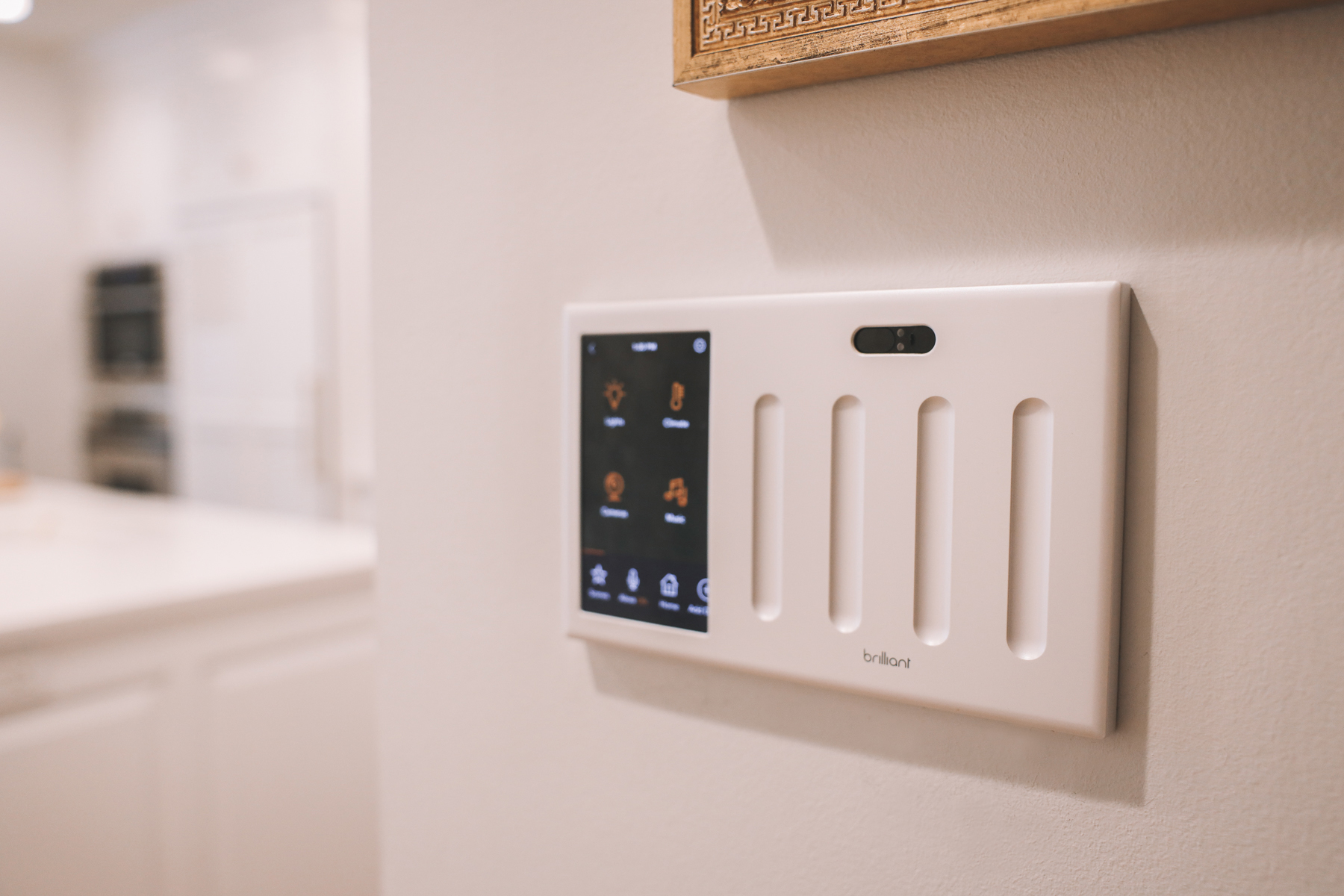 Smart home controller
The smart home marketplace is a mess of platforms and producers, all with competitive priorities and motivations. The result is a whole lot of products that refuse to work together and that require different apps and controllers. So I went looking for ONE simple and usable interface that could control everything.
The Brilliant Smart Home Controller simplifies that whole mess. It's a touch-screen panel that fits into any sized light switch. Of course, it makes that light switch smart, but the real key here is that the Brilliant brings together all the other various smart home components you probably have throughout the house. In our case, it controls our speakers, smart lights, thermostats, smart lock and garage door. It's easy to install (especially if your father-in-law is in town) and it's extremely cool.
I know what you're thinking. Can't my iPhone just do this as well? Yes, it can. But I find that whenever I pull out my phone to change the temperature or answer the doorbell, for example, I get distracted and forget what I'm doing. I know Kelly and I, like so many others, are trying to spend way less time on our phones these days, and this panel helps us do that. It's also permanent on the wall, so we can't lose it. And it can't die since it's always plugged in. Huge fan.
I should also mention that all the big smart home platforms—Apple, Amazon and Google—use their voice assistants—Siri, Alexa and the Google Assistant, respectively—as smart home controllers. But I'm of the opinion that these voice assistants are nowhere near smart enough to be used reliably. (They fail all the time for us!) Because of this, I wanted a touch-based system instead. Oh, and the Brilliant Controller has Alexa functionality as well so it's a win-win!
So far, I've found the Brilliant Controller to be so useful that I've gone on a smart home shopping spree that would impress George Jetson himself.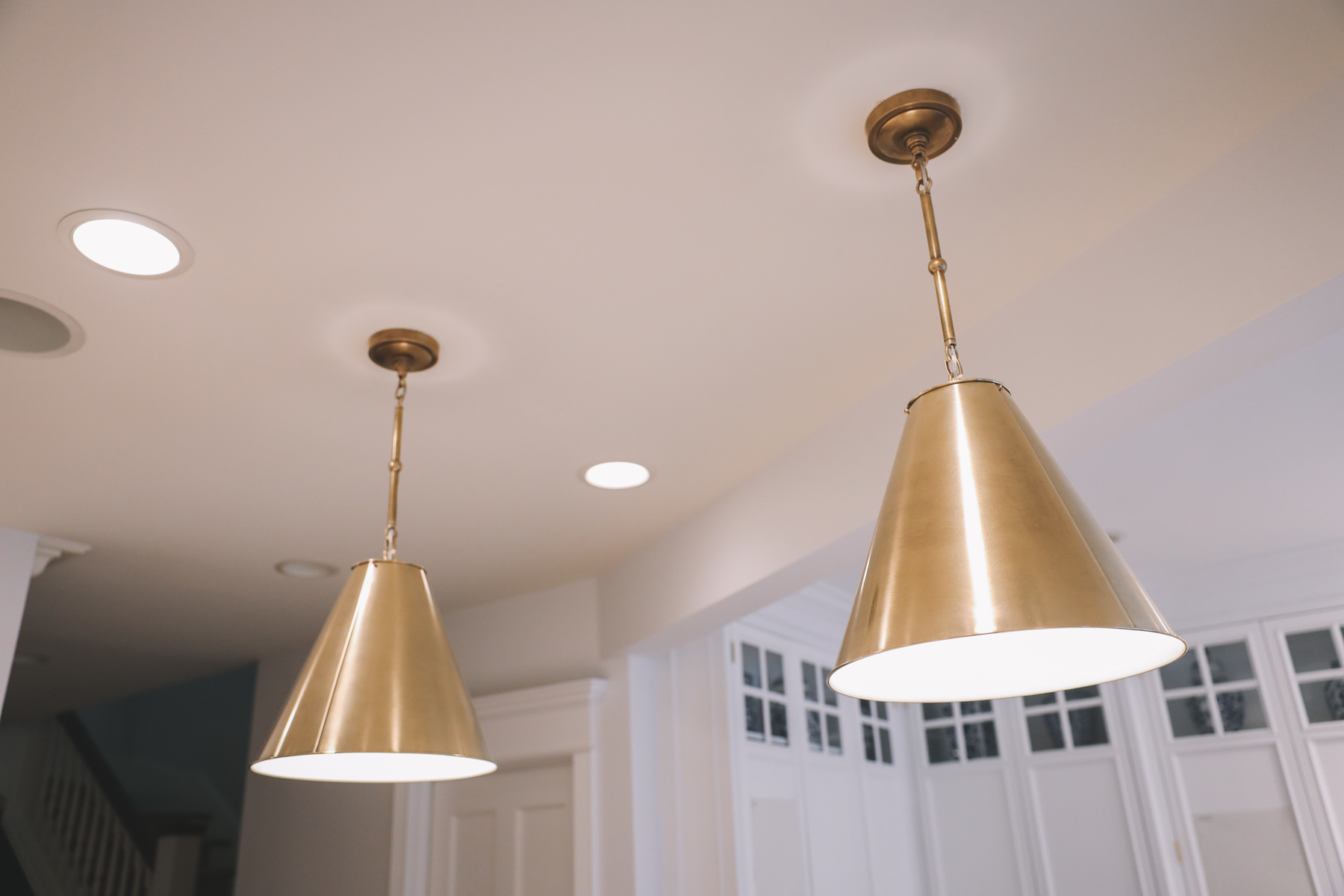 Serena & Lily pendants controlled by Kasa Smart Lighting System. (Kitchen halfway done. Reveal coming soon!)
Smart lights
There are enough smart lighting systems available that even I—a guy who reads about smart lighting systems for fun—was intimidated. Bizarro brands with like Wyze, Hue, Lifx, and Caseta are all there just waiting to confuse you. Even Ikea has a smart lighting system. TOO MUCH.
Buying into a smart lighting system is a big commitment and I've been waiting for a system that hit on all my requirements. My dream smart lights would be inexpensive enough to outfit the whole house, simple enough for me to install myself, easy enough for Emma to use, and reliable enough to work without a hubs or dongles. They'd also work if the internet went out.
After an admittedly exhaustive amount of research, I was happy to find that the most well reviewed brand was also the most affordable. So I decided to purchase the Kasa Smart Lighting System. Kasa has tons of lighting solutions from smart light bulbs for easy installation to smart switches for those of us who are willing to get their tools out. The Kasa system also has smart outlets, smart plugs and smart power strips that can just be plugged right in. It's easy and relatively cheap and it seems to work.
The Kasa app makes setup easy and allows for easy customizations and settings and groupings and stuff. It also offers crazy colored lightbulbs which I haven't tried yet because my wife won't let me. Another day, perhaps.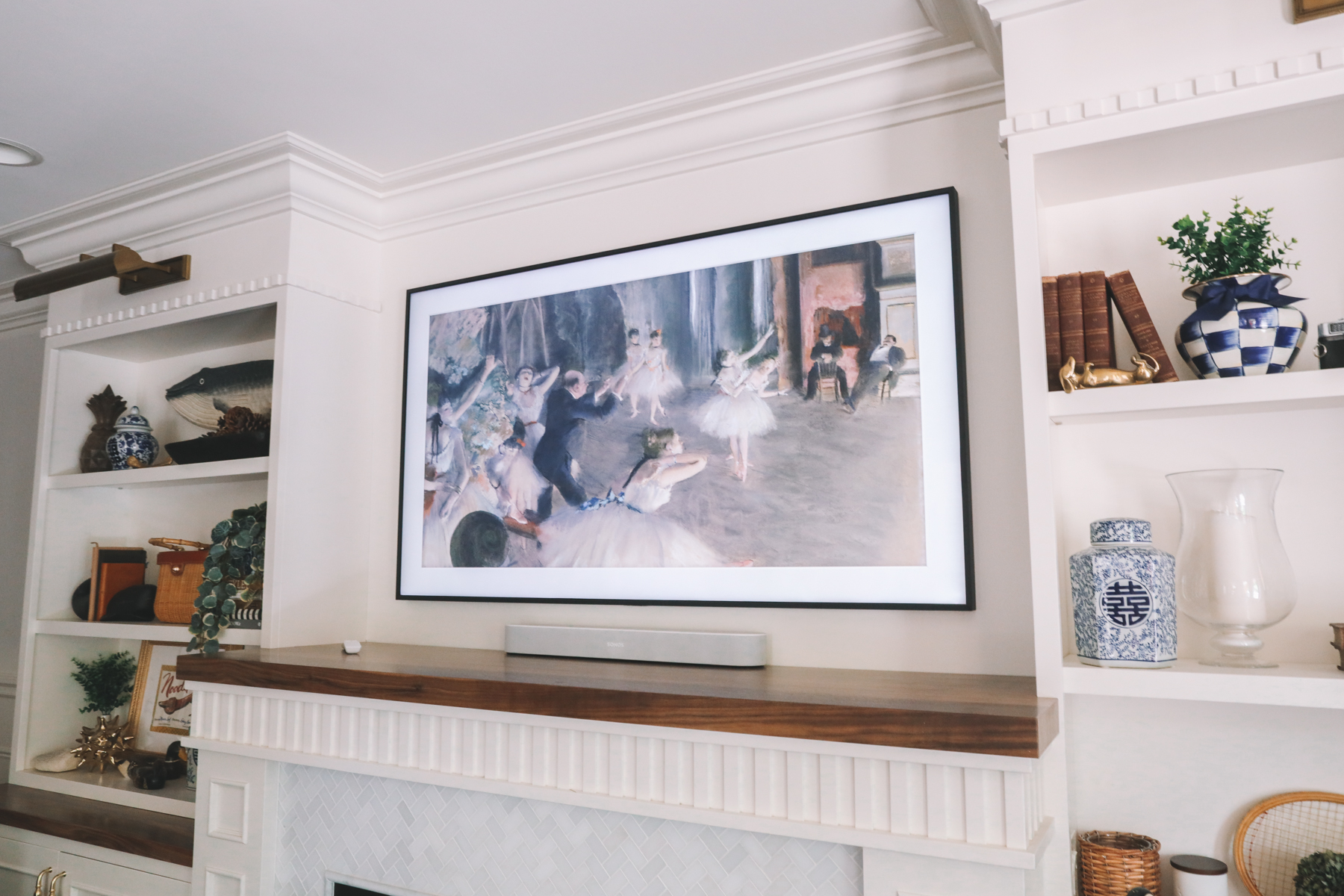 Speakers
Smart speakers were my first foray into the smart home world. I've written blog posts about our speaker and entertainment systems already, but I wanted to mention that having the Brilliant touchpad on the wall has resulted in A TON more music in our house. Of course that music is mostly Elsa, Sofia and Taylor Swift… but still!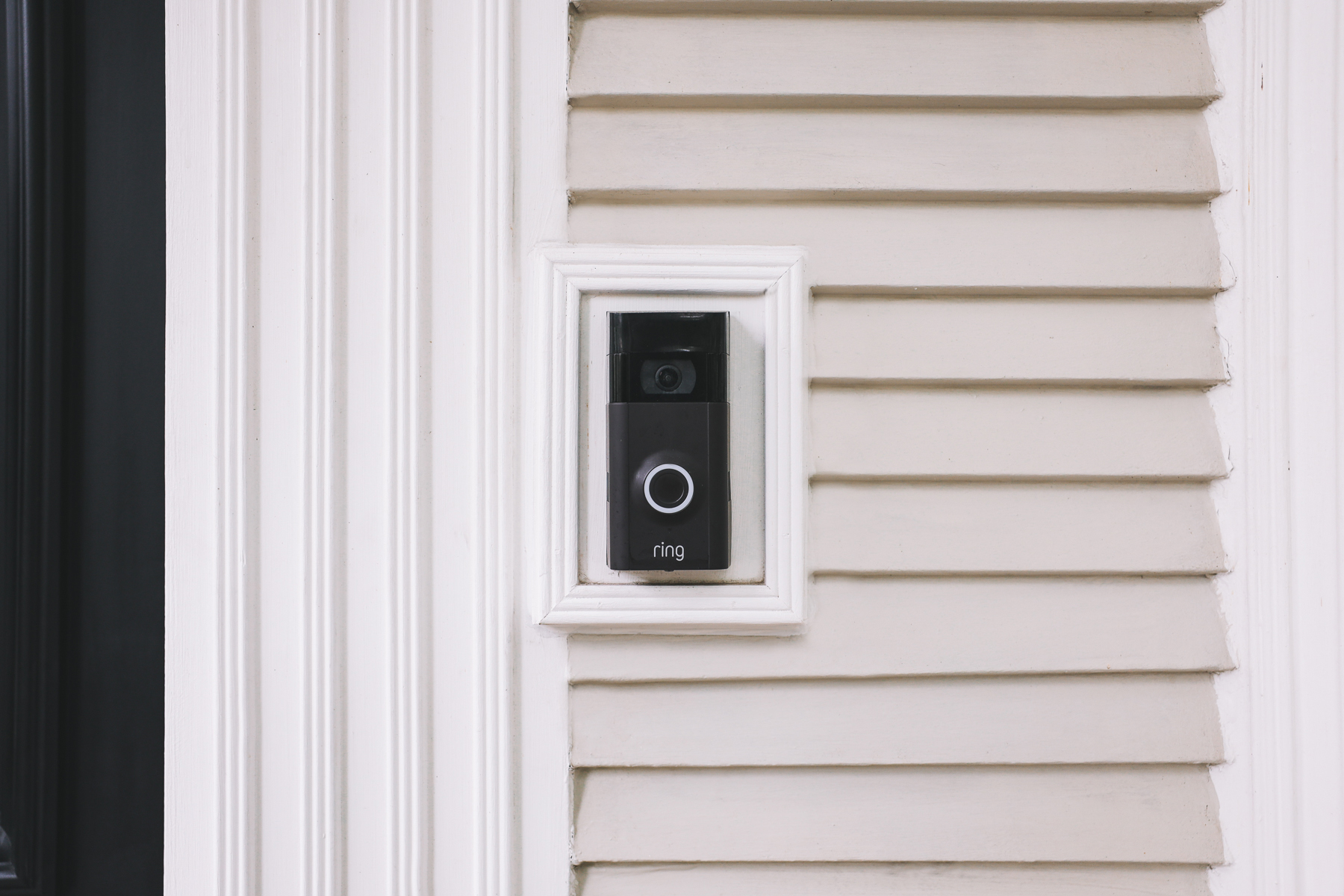 Doorbell and security
We live in the city and take the security of our house seriously. We have a proper security system monitored by offsite professionals, but I also wanted a system of security cameras and devices that I could monitor from my the Brilliant and my phone. So (you guessed it) I went wild and put Ring devices—including doorbells, floodlights and cameras and stuff—all over the place.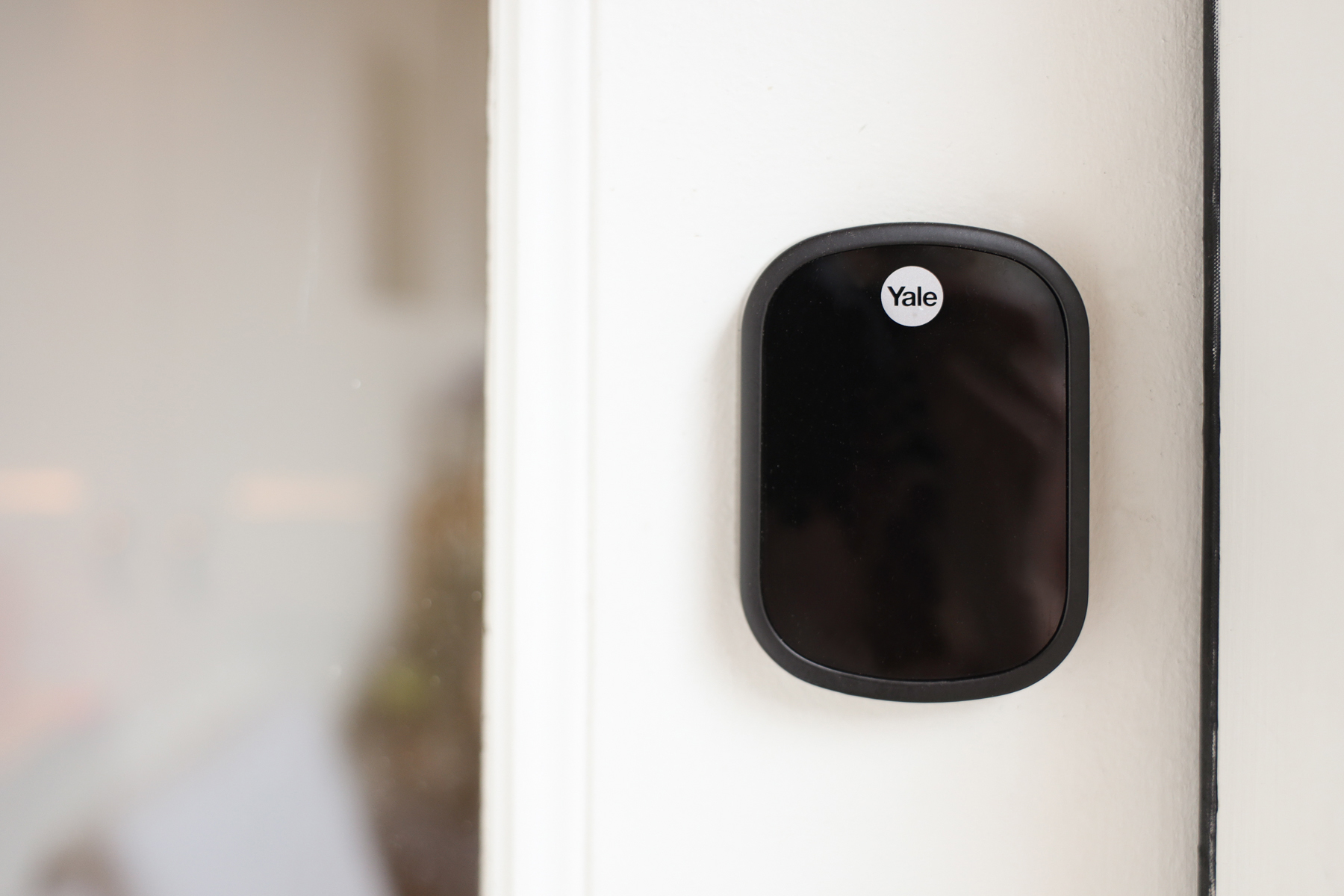 Remote access
It's surprising how often remote home access comes up, but it's clutch… and I can't overstate how often I've needed to open my garage or unlock to door for someone while I'm away. I use a MyQ-enabled garage door opener and an August lock to get the job done. This smart home stuff its nuts. For example, MyQ just partnered with Amazon for in-garage deliveries. Porch pirates be dammed!
I'd love to hear any other cool smart home stuff you guys have/like in the comment section below!
And, as always,
Mitch. OUT!