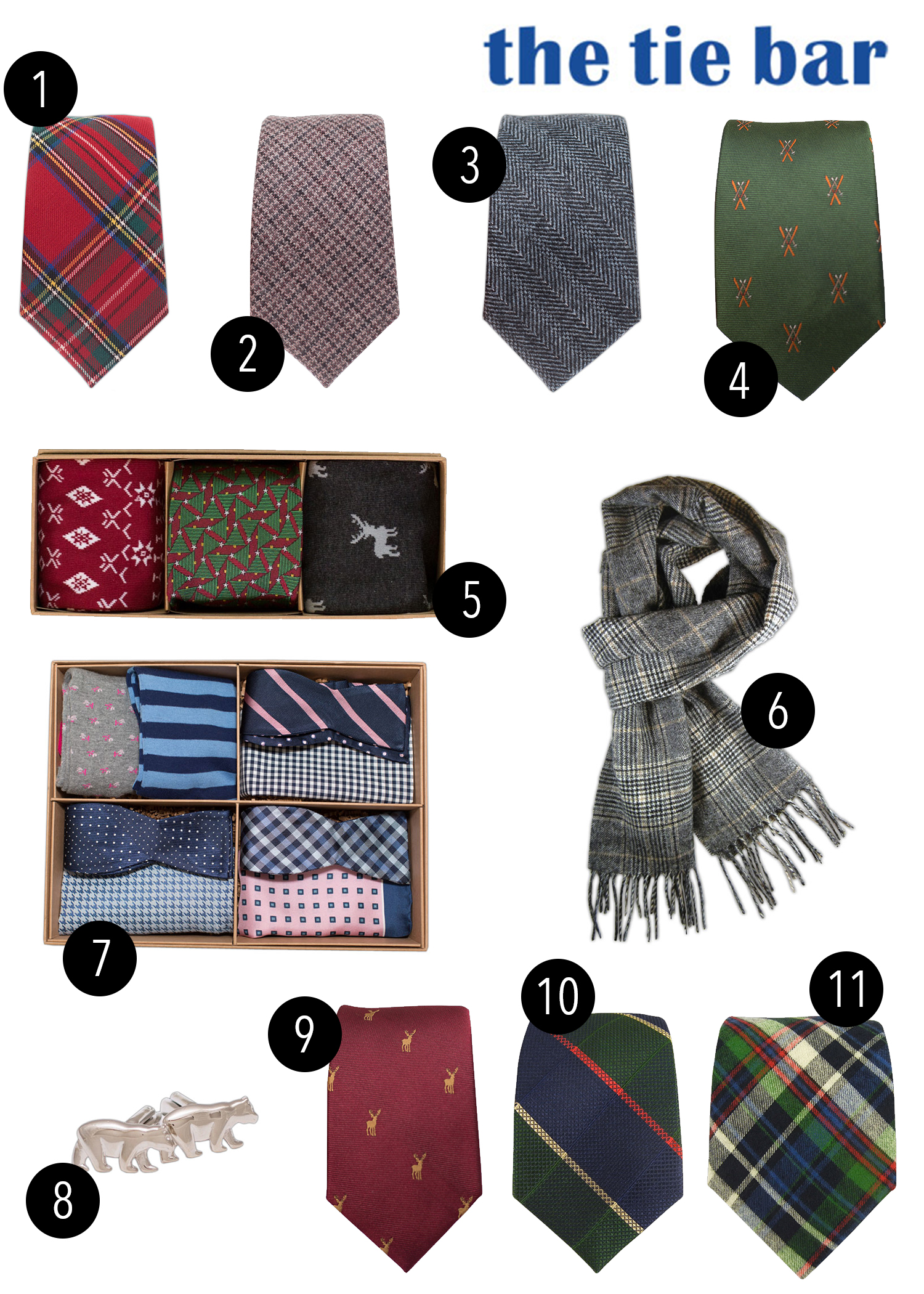 One // Two // Three // Four // Five //
Six // Seven // Eight // Nine // Ten // Eleven
So here's the cutest thing ever: Mitch designed this gift guide. :)
I don't know about you guys, but I really struggle with finding the perfect gifts for the men in my life. (That sounded creepy, haha.) But The Tie Bar, my number-one online destination for men's accessories, is perfect. (And convenient! The brand's first-ever pop-up shop recently opened at 918 West Armitage in the heart of the Lincoln Park.) The company's ties are perfectly preppy and classy, and affordable. Mitch loves them, too! He doesn't approve of very much clothing-wise, so that's quite the stamp of approval. ;)
Anyway, Mitch and I are so excited to be paired up with The Tie Bar for the Second Annual Holiday Shopping Soirée. The event–hosted by the Windy City Blogger Collective and taking place on Monday, December 8th from 6 to 8 p.m. at Del Frisco's in Chicago–is a shopping/eating/drinking soirée of sorts–and you're invited!
Mitch will be clad in his favorite tie from The Tie Bar, and… well, I won't be. But I will be wearing my favorite sparkly holiday dress from Trina Turk. (Which I scored for $60. So proud, haha.) The Tie Bar (with Mitch's gift picks!) will be there, of course, as will Benefit, Shop 857, DreamDry, Vo Jewelry, The Trendy Sparrow, Henry & Belle, and kalla. Such a fun way to get the rest of your holiday shopping done!
Hope to see you there! RSVP by Friday, December 5th via e-mail: events@zapwater.com. And remember: all are welcome!