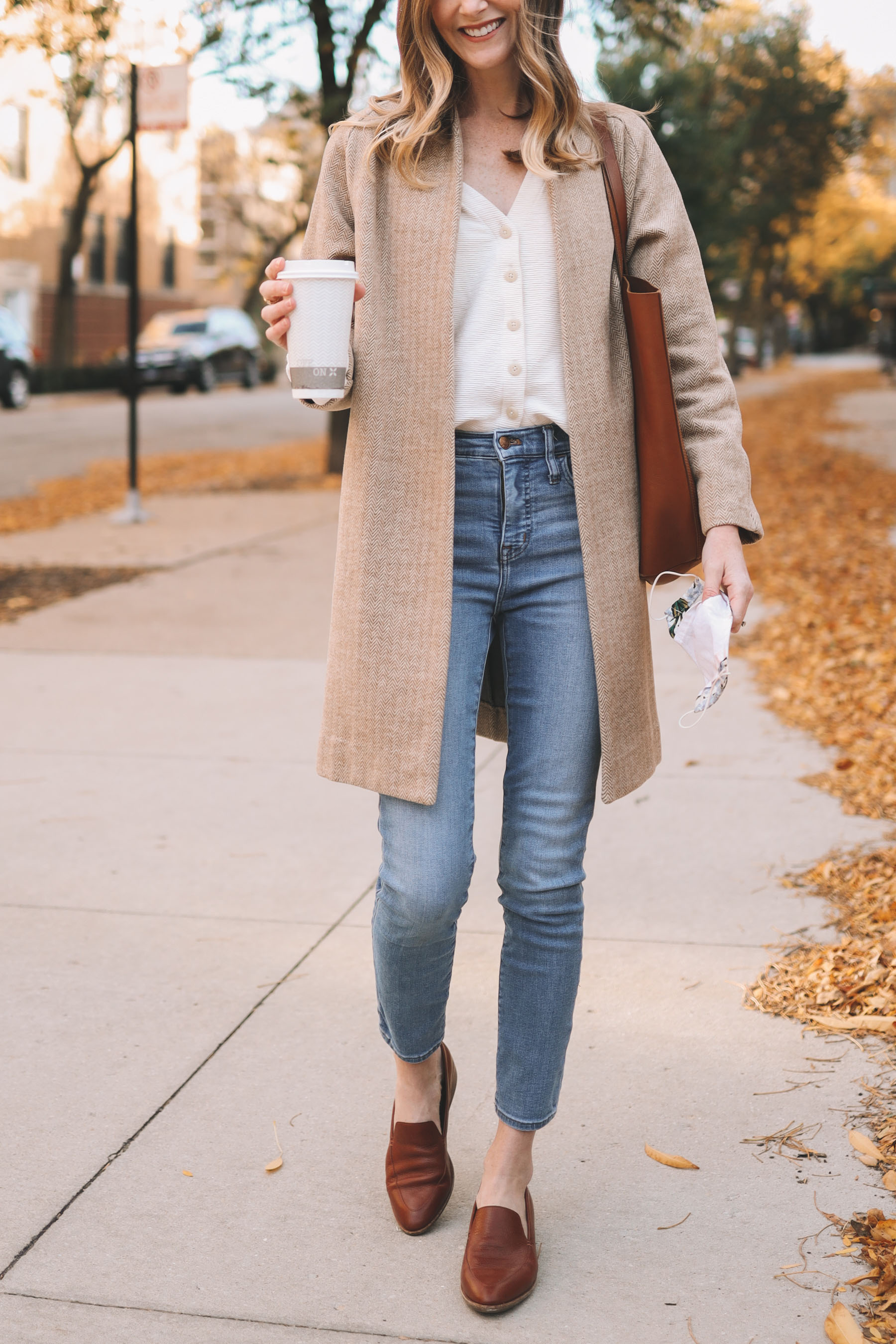 Herringbone Sweater Coat (Newer Version) / Loafers / Roadtripper Jeans (Best jeans EVER!) / Leather Tote (Also adore this crossbody.) / Newer White Top
Just a little heads up that one of. my all-time favorite articles of clothing—the Madewell Herringbone Coat—is back in sweater coat form, and on major sale.
I've had mine for years, and there have since been a few updates made. But overall, it's such a great coat, and I can't believe how many questions I get when I wear it. A few things you should know about the newer version:
It's now a true sweater coat. To be honest, I'd probably say that my version and the new version probably offer the same amount of warmth. (I'm good in this coat when temps are in the 40s and 50s.) It's reportedly very soft and warm, and a great transitional coat as we enter the awkward in-between-seasons time of the year.
It's made from boiled wool. You'll definitely see some piling on the arms over time, but since the coat is made from boiled wool, it should be less so than with other sweater coats/blazers!
It runs large but is very flattering. It's meant to be flowy, and it drapes perfectly. That said, I would consider going one size down.
It now features several pockets. I'm envious of the two giant pockets in the front! They look ideal for keys, pacifiers, phones, etc.
Looking for more warmth? Try the Quilted Sweater Jacket. Love how the model is wearing it!
Other faves: