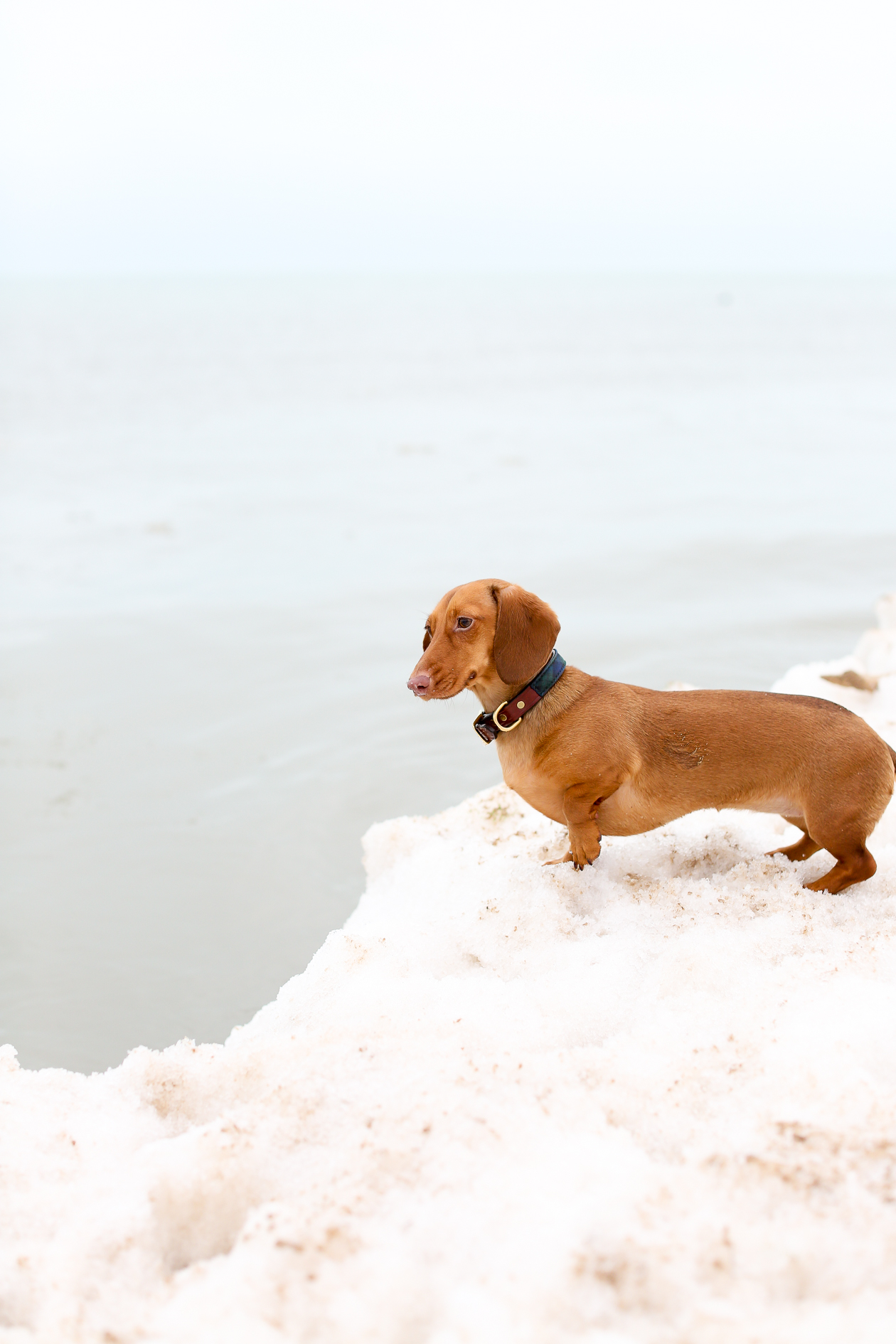 Noodle's "outfit" details: Logan Richard black watch plaid collar (Use code "KELLY" to take 15 percent off your order.)
[dropcap]B[/dropcap]ecause it's bitterly cold by the lake during the winter, we typically only take Noodle to Montrose Dog Beach during the warmer months. (Remember "Noodle at the Beach Part I"?! Bring. Back. The. Heat.) But it was 50 degrees outside earlier today, so Noodle got to romp around in the sand with Sam (our friend Jenny's dog) for a while before the rain started.
Noods wore her new Logan Richard black watch plaid collar, which I'm so in love with. I can't even tell you how many compliments she gets on it, and how many questions I receive about it! I also have a very special connection to Logan Richard, as the company is based in Burlington, Vermont–right across the lake from where I was born.
Today, LR sells a wide variety of preppy belts for both men and women, and the cutest collection of dog collars and leashes. I obviously adore the black watch plaid stuff, but I also love navy-and-white striped collar and leash, the navy polka dot collar and leash, and the pink seersucker collar. Noodle totally needs all of them, right? ;)
Anyway, I'm off to grab gyros and ice cream with Mitch and Charlie, but for now, enjoy these cute snaps of little Noodle, who's always the smallest pup at the dog beach. ;)