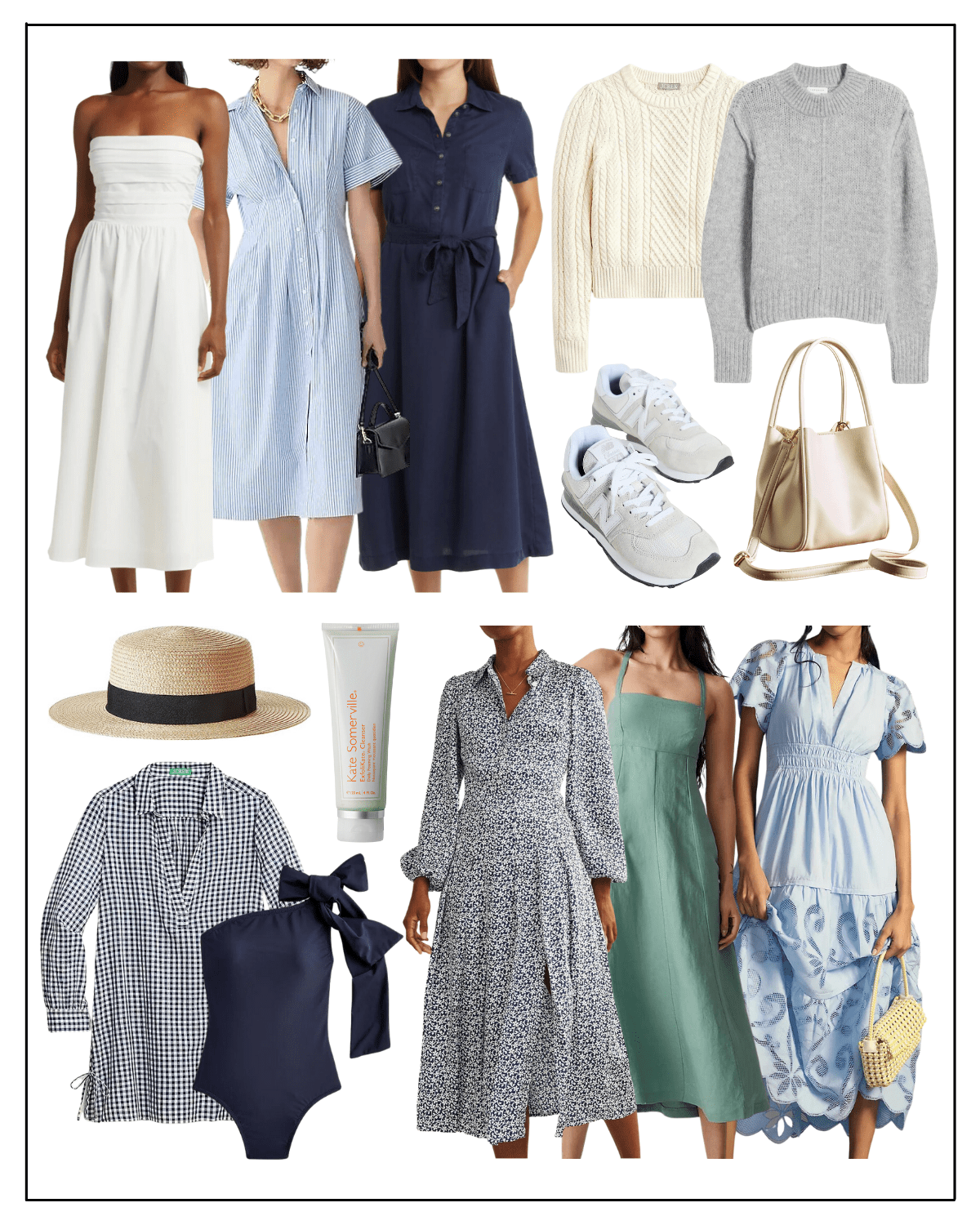 Somehow it's already August, which means we're in the final stretch of summer break over here. It's been a jam-packed summer starting with taking Emma and Lucy to their first Taylor Swift show (so many happy tears!) Then the girls headed to Gammy Camp, Mitch and I visited Colorado Springs, and celebrated our 10 year anniversary. There were lots of coffee dates with the girls at La Colombe, backyard grilling nights, boat rides on the lake, and evening bike rides to the beach. We even managed to tackle a few home projects off our list like refinishing our deck and building the outdoor kitchen of our dreams, renovating the mudroom, and most recently installing new garage floors… we're happy we did it ourselves and learned a ton, but we definitely should have hired someone haha. Trying to level uneven floors was a bit of a disaster but the floors did not crack under the weight of the Atlas so I'll call it a win.
August Favorites and Bestsellers
Click on any image below to shop now.