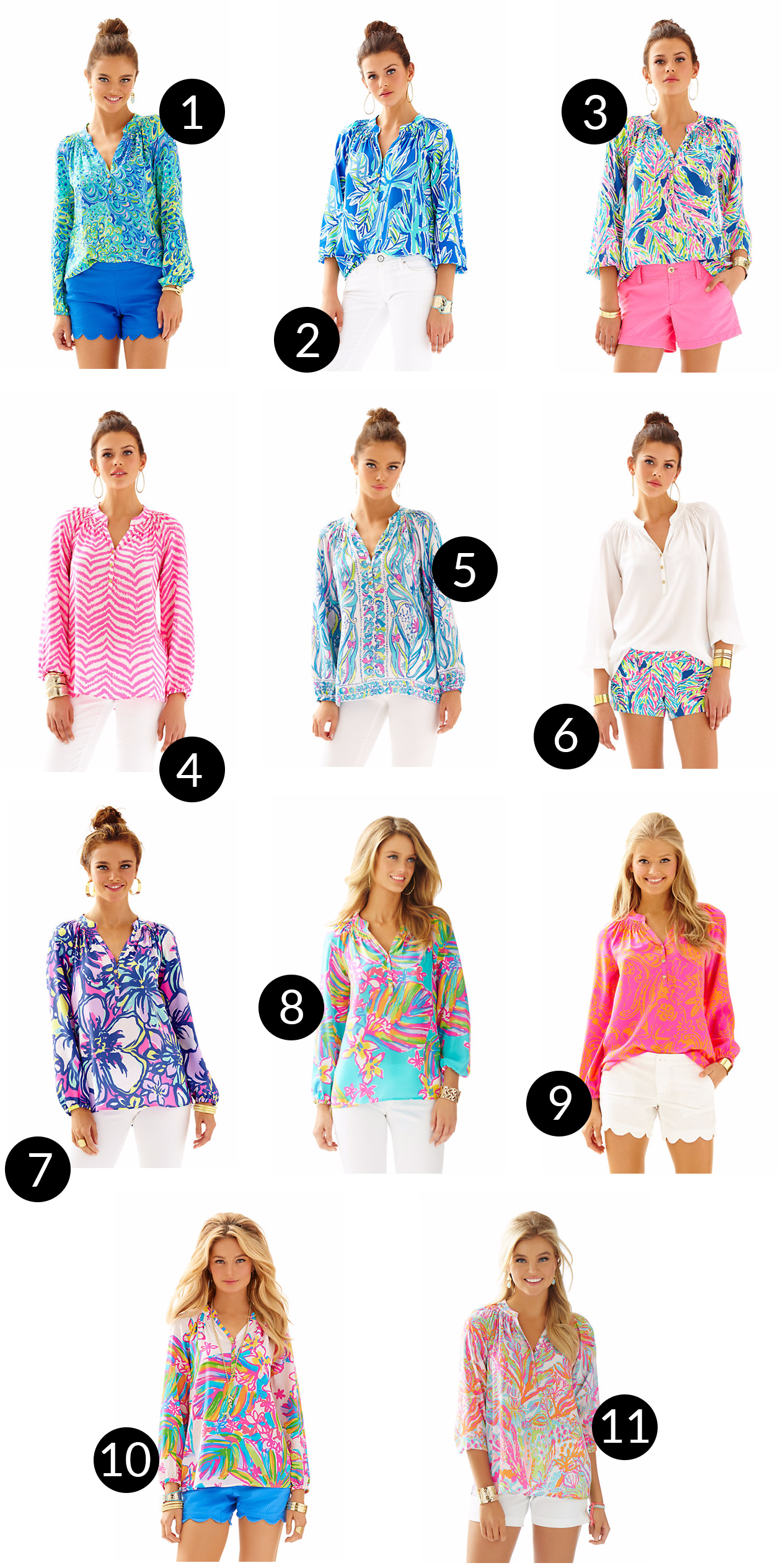 One // Two // Three // Four // Five //
Six // Seven // Eight // Nine // Ten // Eleven
My family is obsessed with the Lilly Pulitzer Elsa Top. The iconic silk shirts are incredibly flattering and comfy, and they go with nearly everything. Pair 'em with skirts, jeans, dress pants (you name it) and they instantly class up your look!
Are they expensive? Yes. But they're staples, and, in my opinion, completely worth investing in. Buy one you love once a year–or wait until the semi-annual Lilly sales–and soon enough, you'll have a few!
While my white Elsa probably gets the most wear, I also adore my "Tusk in Sun" and "First Impression" tops (both splurges, but shirts I wear again and again). Do you have a favorite?!