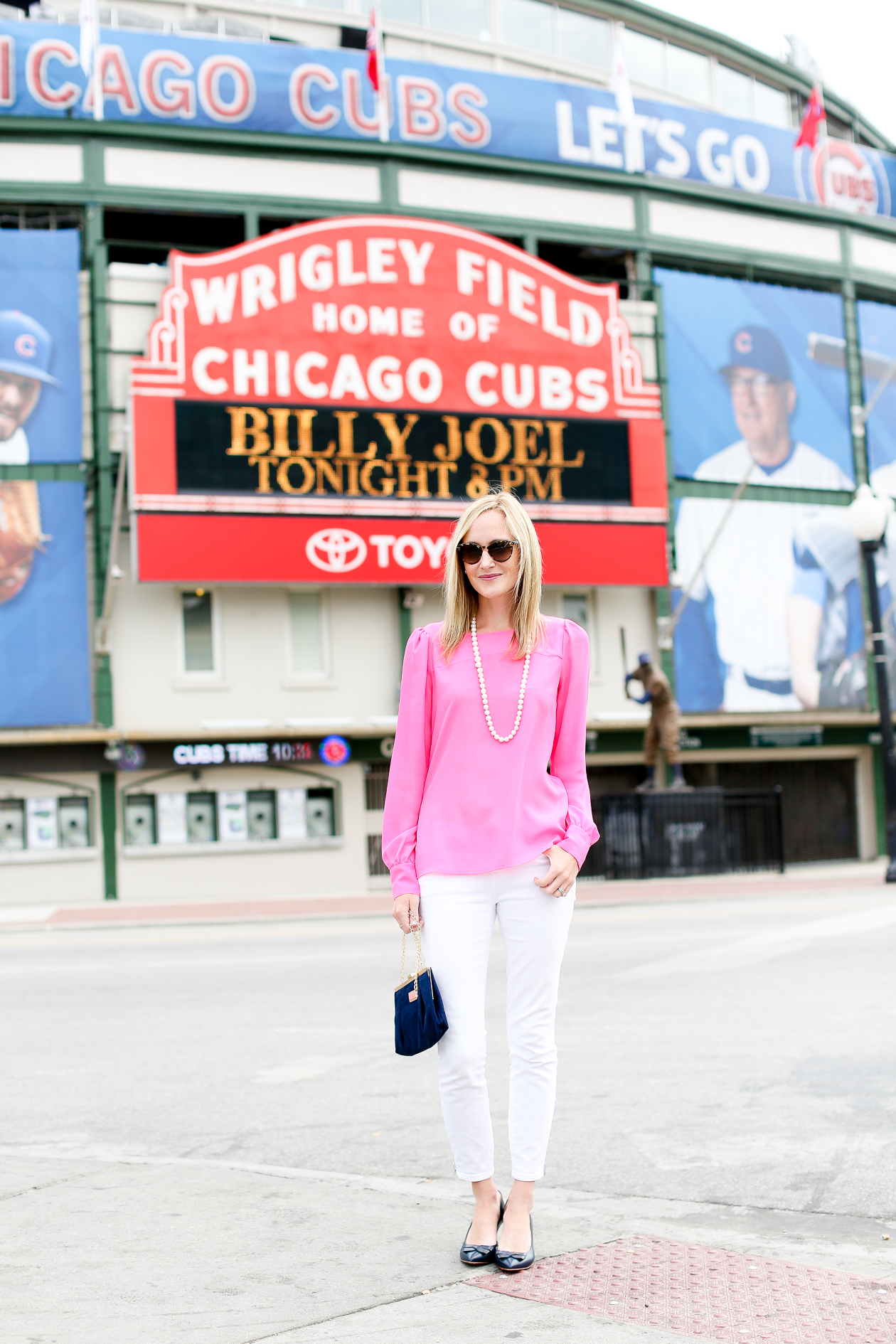 J.Crew Factory Top (Old, similar here, here, and here) / Lilly Pulitzer Clutch (Old, but love these preppy clutches: one / two / three) / Brooks Brothers Pumps (Old, similar here, here and here — and swoon!) / Hazel and Marie Pearl Necklace c/o / Madewell Jeans (Old, similar here) / Moon and Lola Earrings c/o Tuckernuck (Also love these pineapple studs and these pearl studs!) / Kate Spade Sunglasses (Old, similar here and here) / Minnie and Emma x Lemon Stripes Phone Case c/o
Last night, Mitch and I went to Wrigley Field to see Billy Joel for the first time. We've been fans since we were kids, as both sets of parents were crazy about him. Don't you just love that? There are so many old bands and songs that totally bring me back. Like "Our House" by Crosby, Stills, Nash & Young. Or "Danny's Song" by Logging & Messina. Or "Mexico" by James Taylor. Or… You get the point. ;) Similarly, Billy Joel really reminds me of growing up on Long Island.
Anyway, when ScoreBig invited Mitch and me to go to see him, we were ridiculously pumped. (I think there was actually some jumping and screaming that occurred.) To give you a little background on ScoreBig, it's a ticket company that allows you to name your own price for performances–kind of like Priceline. (And we all know how much I love Priceline!) There are so fees or shipping charges, and it's super easy to use. I also think it's a great way to stay on top of what's going on in your area! Whether you're looking to attend a sports came, concert or theatrical performance, there's something for everyone. :) Interested in trying it out? Use code "KELLYIN15" to take 15 percent off your order!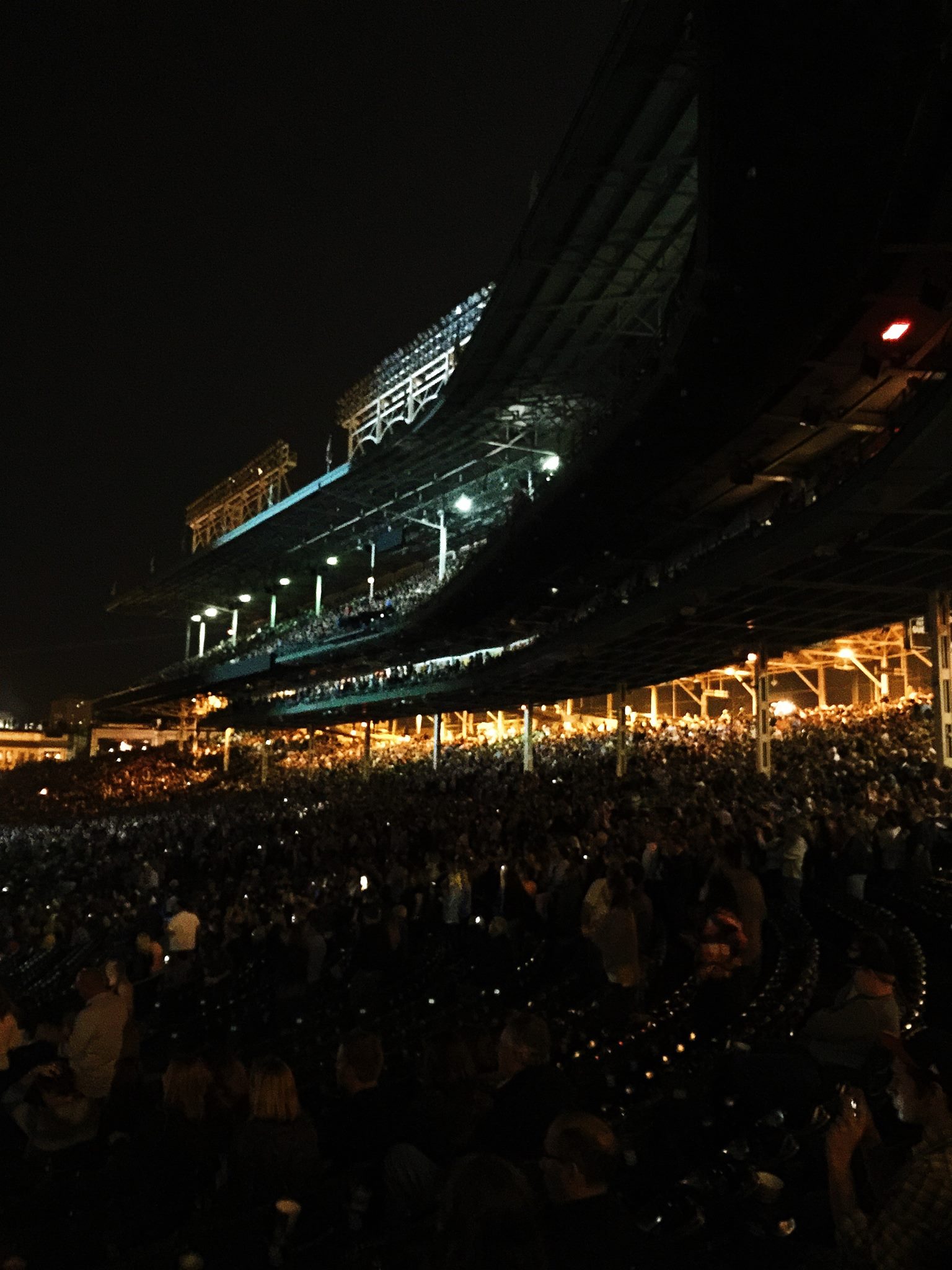 As for the concert, oh my goodness. We walked to Wrigleyville from Lincoln Park, which was really nice (the weather's been so crisp lately!), and stopped for dinner and drinks along the way. We walked in right as Billy Joel was coming on stage, too, so that was wonderful.
The show itself was amazing, and I loved the mix of concert-goers. We sat near a bunch of college kids and young adults, and a group that looked like they'd be my parents' friends–and everyone had such a blast together. We walked home signing tunes from the show… so I apologize to anyone along Southport who may have heard us. ;)
Side note: Please scroll down to the last photo in this post! My friend Julia from LemonStripes recently launched her own line of phone cases, and they're the CUTEST!

This post was sponsored by ScoreBig, but all opinions are my own. As always, thank you so much for supporting the brands that keep Kelly in the City up and running, and for making life so exciting and fun. I'm eternally grateful! :)