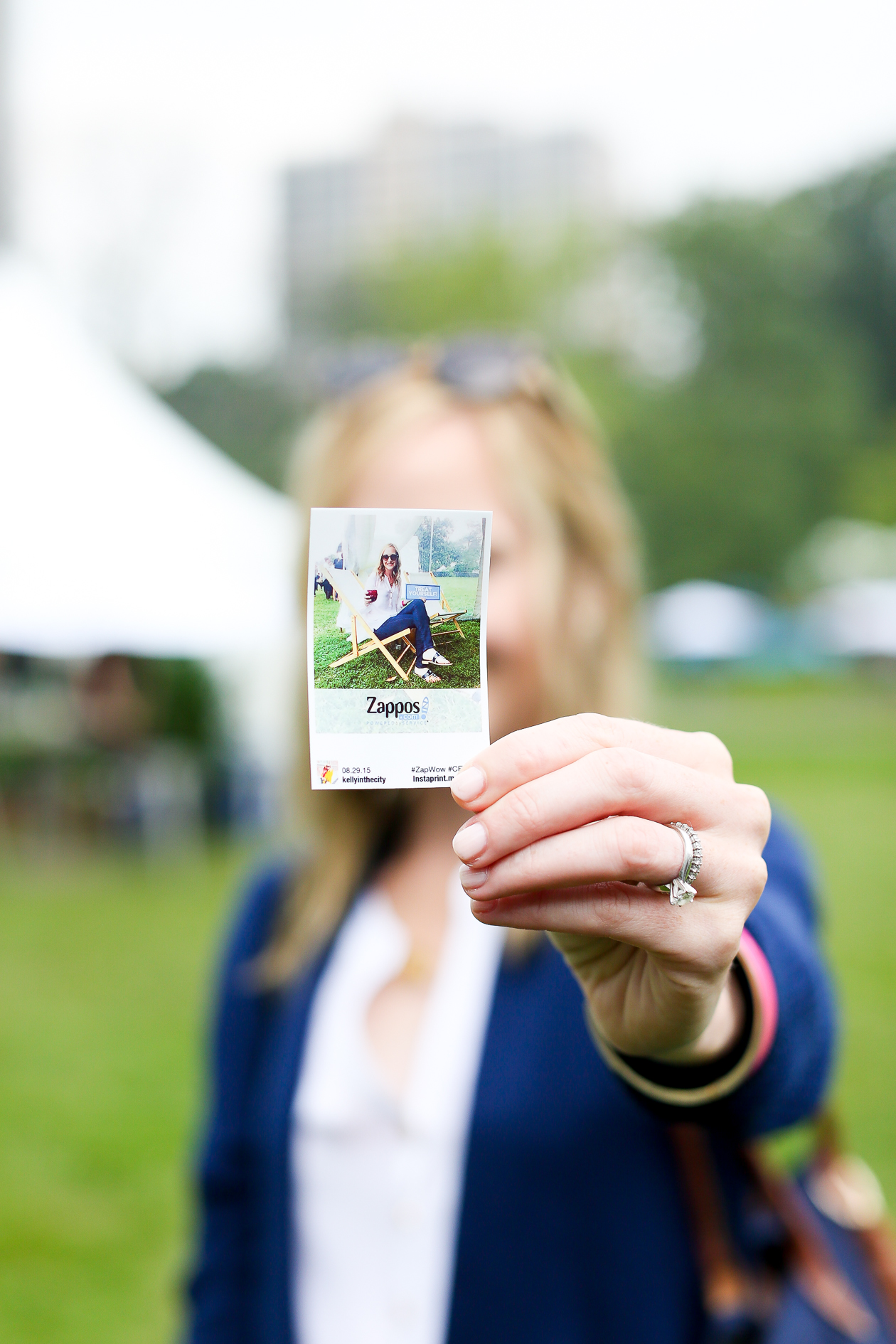 Lilly Pulitzer Elsa Top and Jack Rogers Sandals c/o Zappos / Longchamp Tote / Cinco Powell Tassel c/o / Jet Set Candy Necklace – Charm #1 and Charm #2 c/o / Moon and Lola Earrings c/o Tuckernuck (Also love these pineapple studs and these pearl studs!) / Kate Spade Sunglasses (Old, similar here and here) / C.Wonder Bangle (Old, similar here) / Julie Brown Designs Cardigan c/o
Yesterday, Mitch and I–along with several friends–attended the Chicago Food + Wine Festival with Zappos. It was a pretty rainy day (as evidenced by the photos of my hair), but we LOVED it! While tickets are on the pricier side, they're totally worth it. I mean, once you get in, you're welcome to all the food and wine you'd like. Heaven, no?! ;) We loved it so much that we're going back tomorrow, haha. (Fingers crossed for sunshine.) Please come; we'd love to hang!
The inaugural Chicago Food + Wine Festival, presented by FOOD & WINE Magazine, brings nationally renowned chefs along with Chicago's best sommeliers, wine makers and culinary stars to Lincoln Park. Over 5,000 people attend the festival every year, so Zappos came together with Chicago Food + Wine to create the UnWINEd experience to connect with attendees and provide them with an area to relax while at the event. It's a pretty awesome space! There, you can shop an amazing selection of the Zappos' merchandise, try the retailer's signature drinks, print out your Instagrams tagged with #Zappos, charge your phone, create your own wine charms, and kick back in comfy seating areas.
For my outfit, I decided to go super simple, and went with a classic Lilly Pulitzer Elsa Top and pair of navy Jack Rogers sandals (which I switched out for my old gold ones whenever things got too muddy). They were perfect for the event, but I have to say: a white top? What was I thinking?! Somehow, I managed to keep it clean. ;)
Oh! I should also mention that I went a little crazy on the photo front. My apologies for posting a zillion pics, but the event was the perfect excuse for me to practice with the new camera and lens. Because I'd been a Nikon Girl for so long, I definitely need to adjust to the settings. But I adore this thing, and it's totally renewed my passion for photography! You can see rain drops in some of the photos. I'm such a dork, but man: there's nothing like fast glass, hehe.
Hope you guys are having a wonderful weekend. If you're in Chicago, I'd love to see you tomorrow! :)