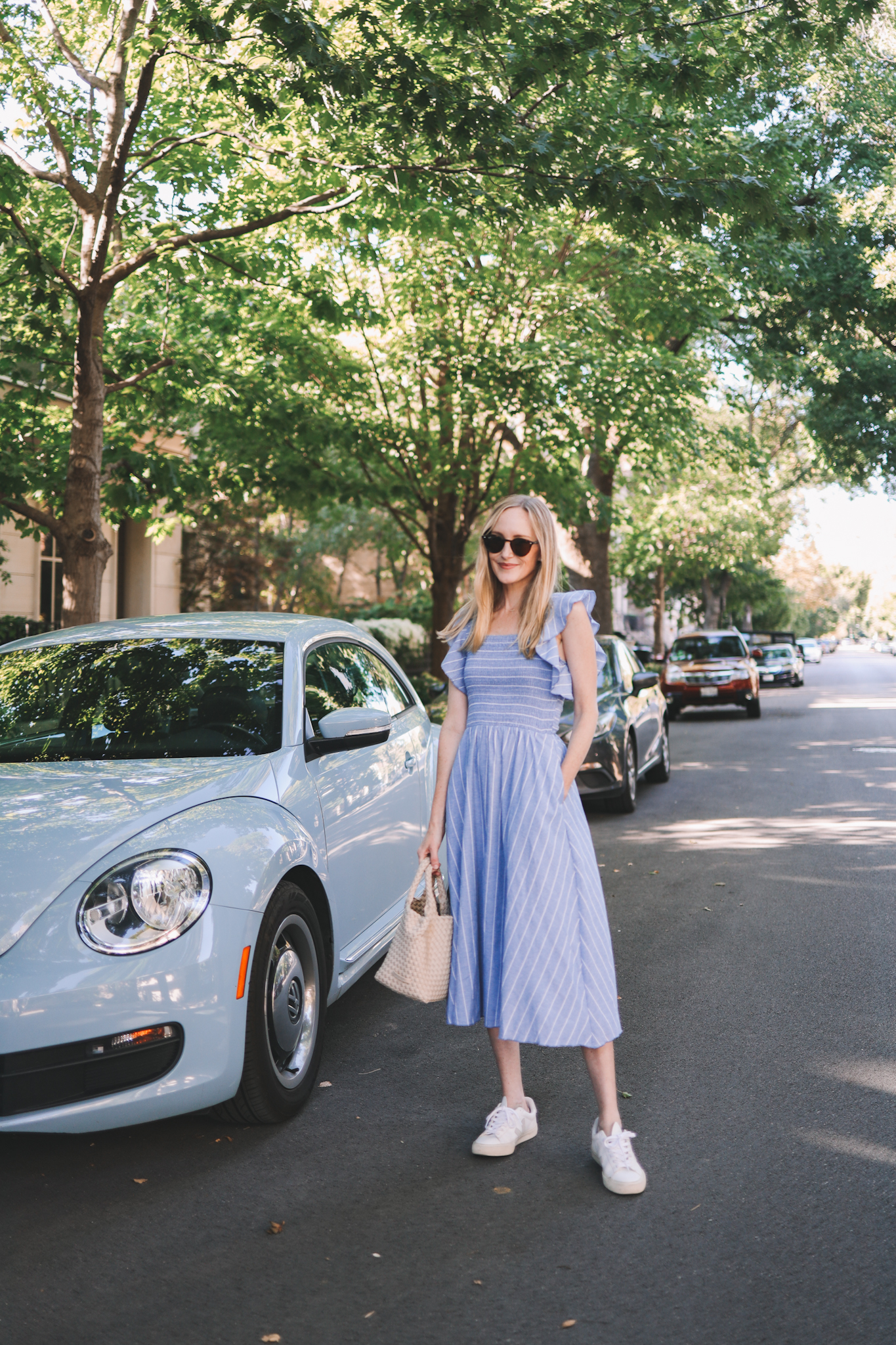 Amazon Dress (On sale for $35 today! Available in several other colors and styles, too!) / Sneakers / Naghedi St. Barth's Crossbody Bag (Large tote version here.) / Sunglasses
I got a car!
JK, JK. I still don't have my license. 😜 But would this little guy not be the most perfect car for me? And especially while wearing this dress?! (Which is on sale today for $35!)

Which is the point of this whole post. My sister-in-law, Kim, discovered this dress on Amazon last year—and I can't believe I'm only now getting around to posting about it. It's incredibly flattering, features the cutest flutter sleeves, and has pockets. (Why do pockets make dresses infinitely better? Unclear. It's not like you can actually put your phone in there and not look a little off.)
It's a great dress. Washes well, is way less wrinkly than shown in the listing, and can be dressed up or down. It runs pretty true to size, but if in between sizes, I would suggest going up (especially if you have a larger chest). I'm wearing the size small (4-6) here, and it's perfect. I could not have gone down to the 0-2. 
I should also mention that the smocking makes the dress amazingly comfortable. Fitted on top and flowy from the hips down is always a good combination!
Shop the post:
Amazon Dress (Available in several other colors and styles, too!) / Sneakers / Naghedi St. Barth's Crossbody Bag (Large tote version here.) / Sunglasses