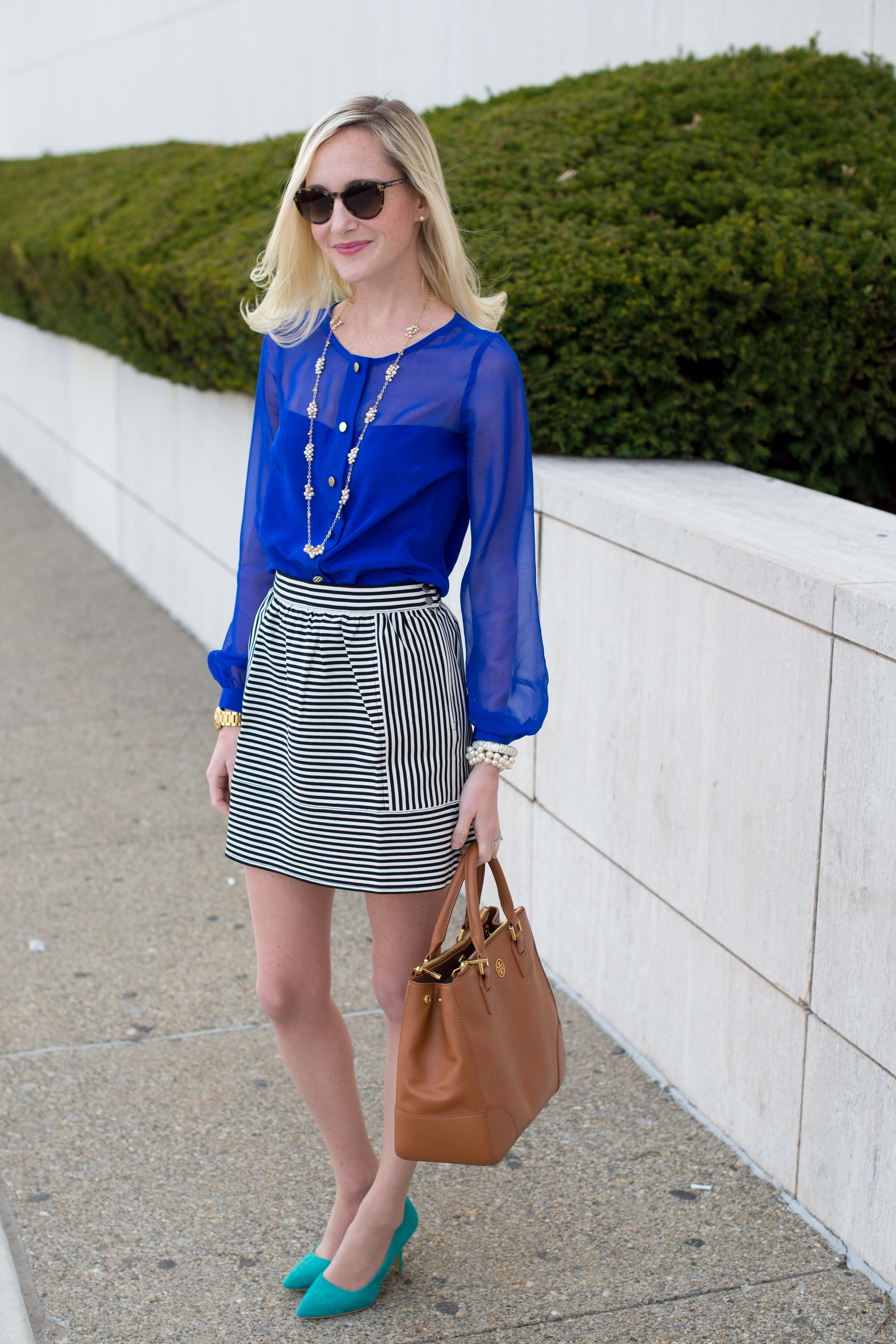 Top: Leona (c/o) / Skirt: Madewell / Necklace: Capwell + Co. (c/o) / Bag: Tory Burch (But how amazing is the newer version, in all three colors?!) / Watch: Michael Kors, but currently loving this MK watch in hot pink, this one in turquoise, and this one in tortoise shell / Bracelets: Capwell + Co. (c/o) and J.Crew (Old), newer versions here / Pumps: Shop Primadonna (c/o) (Sold out), but I love these blue suede kitten heels! And they're SO comfy! / Earrings: J.Crew / Sunglasses: Kate Spade / Lipstick: Clinique ("Pudgy Peony")
One of the best parts of living in New York is that it's an incredibly diverse city. Its residents come from all over the country (and world), and I'm constantly meeting people with fascinating backgrounds. When I'm asked where I'm originally from, I explain that I mostly grew up on Long Island and in New Jersey. This shouldn't warrant much of a reaction, in my opinion–wouldn't some foreign country be a bit more interesting?!–but I often get an "Oh, wow" kind of response. While there are tons of native New Yorkers living in the city, I think this reaction speaks to how incredibly normal it is to be the only person in the room whose parents live an hour away in the suburbs. (Nearly all of my city friends are originally from the Midwest and West Coast, for example!) That said, if you fall in love in New York City, it's kind of unlikely that both your family and your significant other's family will be from the same area.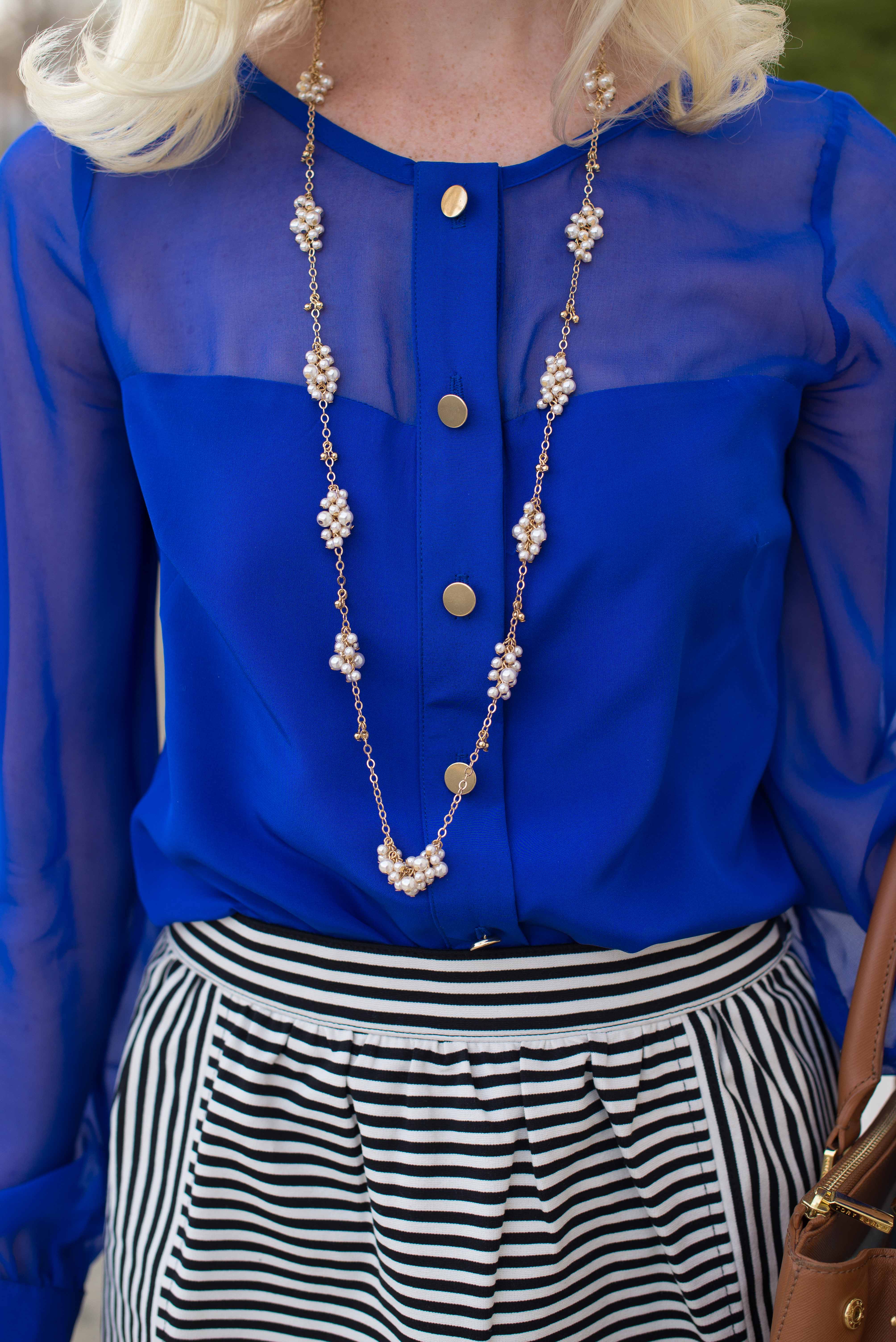 The fact that Mitch's family and my family are 14 hours apart used to make me really sad. Since family is so important to both of us, I couldn't come to grips with the idea that no matter where we eventually settled, we'd always be a plane ride or a long road trip away from one set of parents. I thought about it all the time. How could we stay in New York and be away from Mitch's family? Or how could we move to Chicago and be far from mine? And why wasn't there a really awesome city between the two that we loved?! Life was so unfair.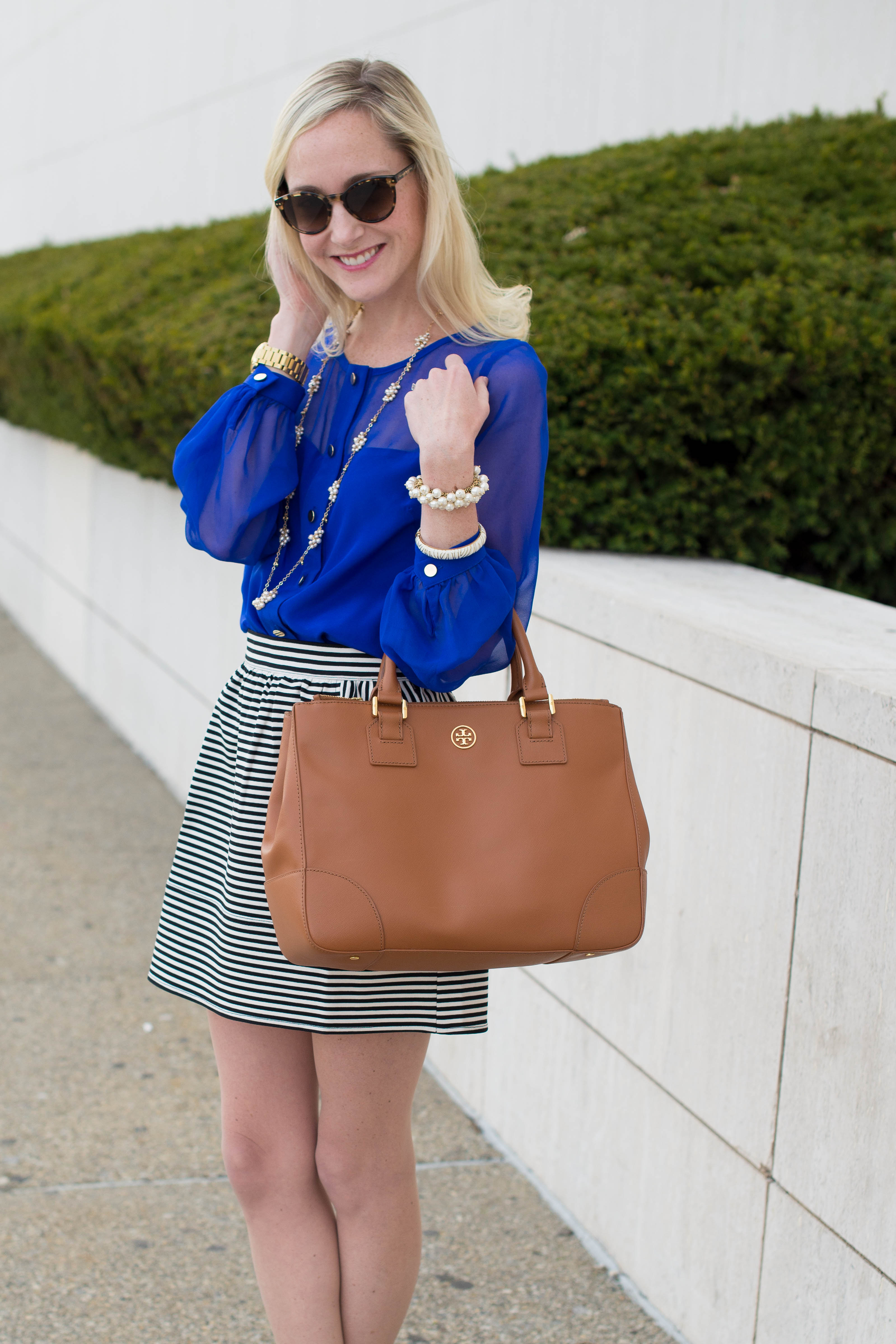 Recently, though, I realized that I've been thinking about things all wrong. First of all, life is great. I never thought I'd end up with the perfect person for me. (Disney movies used to seriously stress me out while growing up because I was convinced I'd never find true love. Sad, but also kind of funny.) I'm so, so grateful that I did find the one, and I'm ridiculously thankful that I get to spend the rest of my life with him. Who cares where we spend it?! It's certainly not about where we are. (Also, I definitely have it better than Ariel, my favorite Disney princess, had it. At least both families live on land.)
Secondly, our families rock. They're super understanding about our situation, and they're completely willing to travel to wherever we are. Mitch's parents, for instance, travel to New York once a year just to hang out with us. It's so nice. Likewise, my parents have promised that they'll visit constantly if we relocate.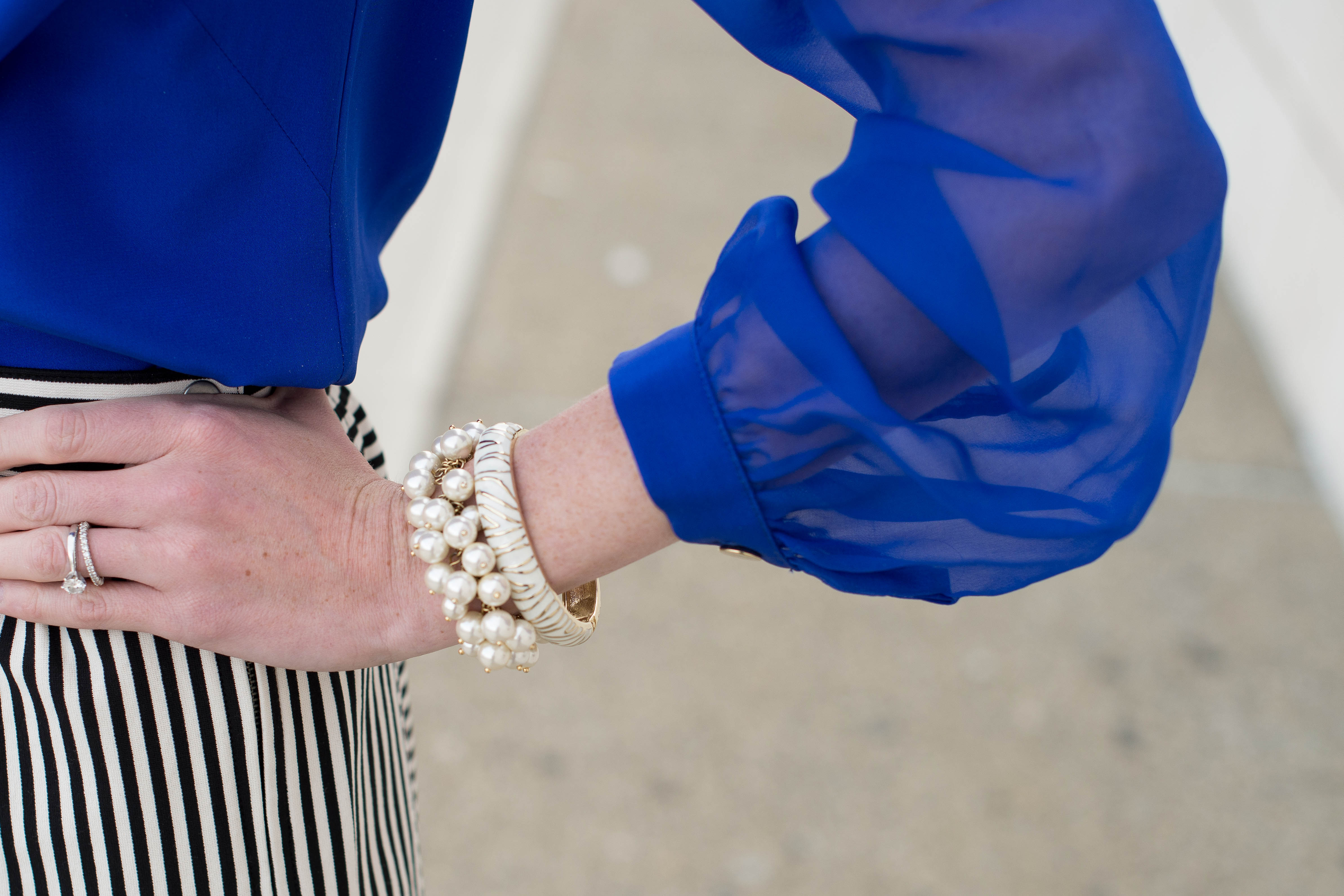 Finally, because our families are from different parts of the country, our lives are adventurous and filled with travel. We're always on the move, and able to experience New York, Chicago, the Jersey Shore, and a gorgeous lake in Illinois on a regular basis. (Talk about lucky.)
Would things be a bit more convenient if our families lived closer to each other? Absolutely. But if they did, perhaps life wouldn't be as insanely fun and wonderfully exciting as it currently is. Lesson learned: Life doesn't always end up just like you'd planned. Sometimes, it ends up better.