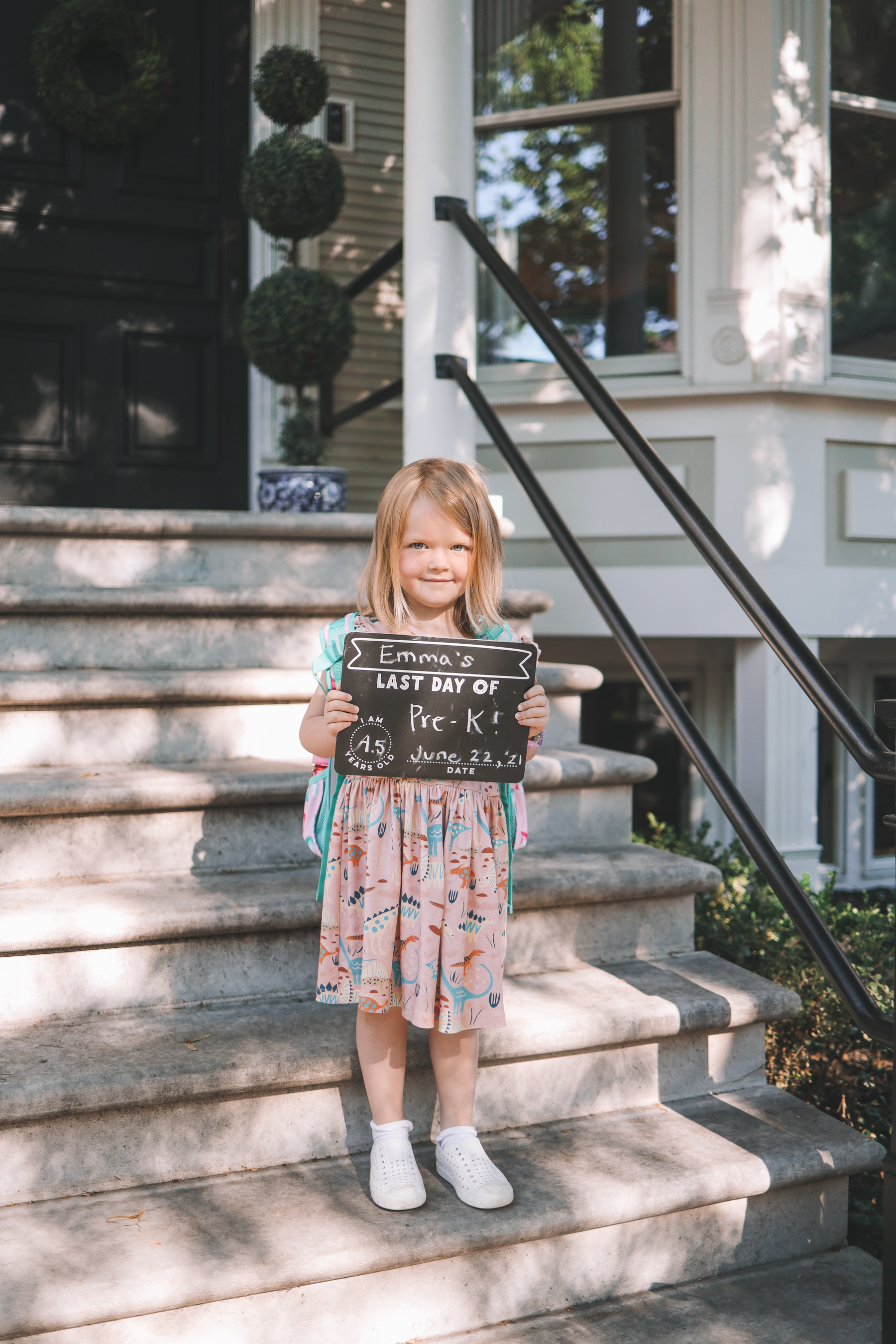 Piccolina Kids Clothing (Dress via Maisonette or the company's website.) / Backpack / Sneakers / Planters / Topiaries
Ladies and gentlemen (😆?), we have a kindergartener!
Where does the time go?!
What a year. We're eternally grateful to Emma's extraordinary teachers who turned a scary and sad situation into a safe, welcoming and Wonderfully happy one—making each and every day fun. And Emma is such the rockstar. She is kind, hardworking, fun-loving and inquisitive… and we're so, so proud of her.
Emma's paleontology dress, btw, is from Piccolina Kids (also at Maisonette), which aims to break gender stereotypes and empower little girls. Dinos aren't just for boys!
Congratulations, Emma! We love you!
Shop the post:
Piccolina Kids Clothing (Dress via Maisonette or the company's website.) / Backpack / Sneakers / Planters / Topiaries