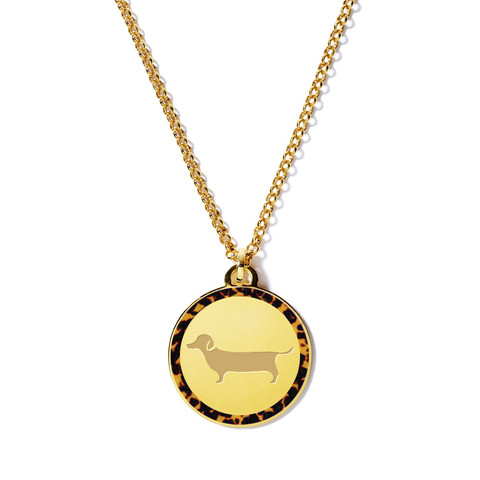 Guys, I have such exciting news. I've teamed up with one of my all-time favorite preppy brands, Cinco Powell, to design my very own necklace. Eeee! This is the first time I've ever done something like this, and I absolutely adore Cinco Powell's products and team, so I'm completely ecstatic today. :)
A little bit about my design: It's NOODLE! Haha. You're not an idiot. I'm sure you got that. But seriously?! A tortoise necklace with a dachshund on it?! Obsessed. (It also comes in white, orange, navy and black, in case you aren't a tortoise fanatic like I am.)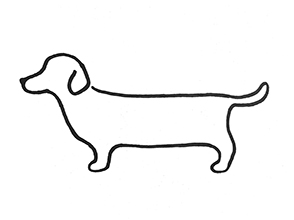 And I
drew it
. Which is crazy, because I'm
not
an artist. It took me forever–and it entailed staring at photos of Noodle as well as pictures of dachshunds on Pinterest for hours–but I'm so happy with how it came out. I mean, I'm sure that Brooke and Lobi messed with it a bit (I couldn't, for the life of me, figure out how to vectorize the drawing in Photoshop or Illustrator), but the essence of it is me. And Noodle. :) She sat on my lap the whole time, and licked my face when I wanted to give up, so she deserves a lot of credit for this!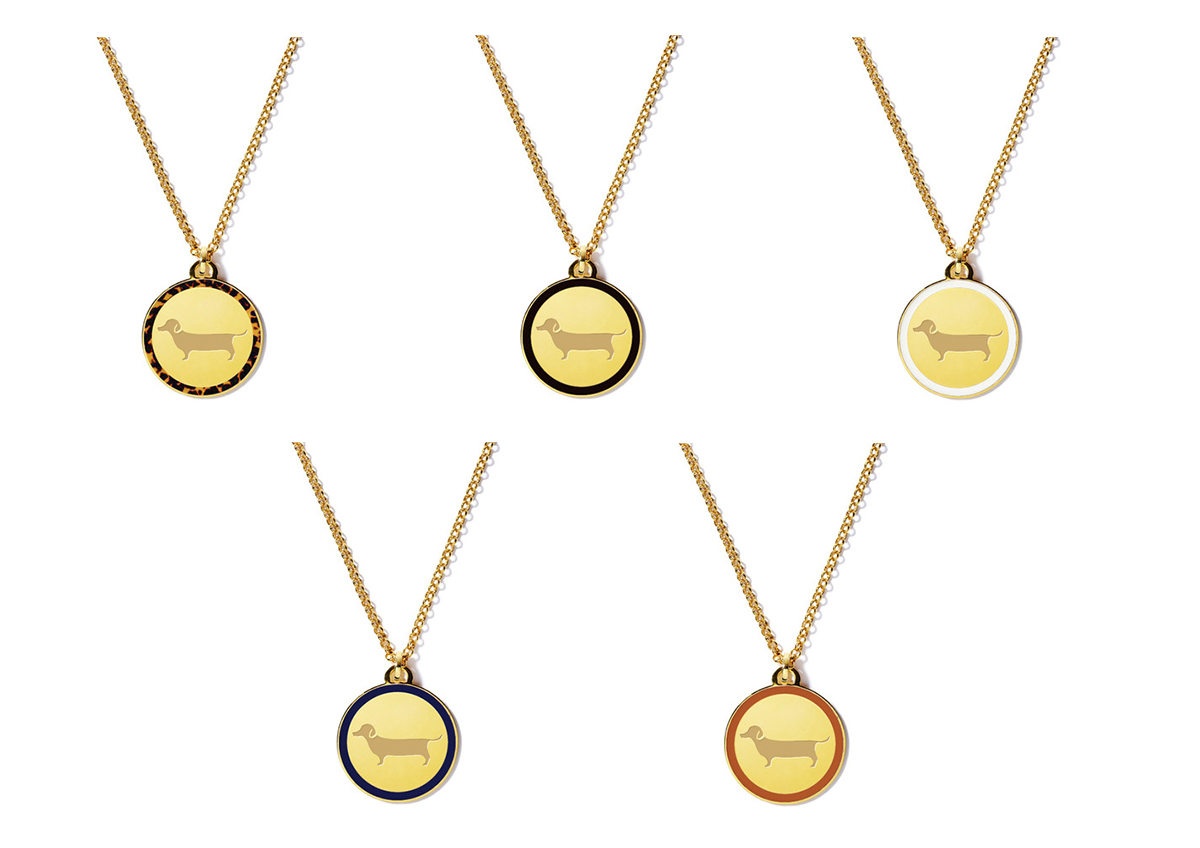 The most important part of this whole collaboration, though, is that 20 percent of the proceeds are going to the National Multiple Sclerosis Society. I've talked about this before on Kelly in the City, but three years ago, my best friend, Erica, was diagnosed with MS. She's the bravest person I know, and her outlook on life is nothing short of admirable. As I've said, I admire her courage, positive attitude, dedication to personal happiness, and unyielding strength, and I'm so proud to call her my best friend. Love you, Ricky. Noodle sends kisses.
I should also mention that Cinco Powell's products are made in America. The Kelly in the City Tag, which can be worn as a necklace or as a tag for your tote or purse, comes with an 18″ or 30″ chain. The three-inch pendant, made of nickel-free brass, is gold-plated and features hand-finished enamel. Talk about quality!
A huge thank you goes out to Cinco Powell for working with me on this project, and for donating a portion of the proceeds to the National Multiple Sclerosis Society! You guys are the best.