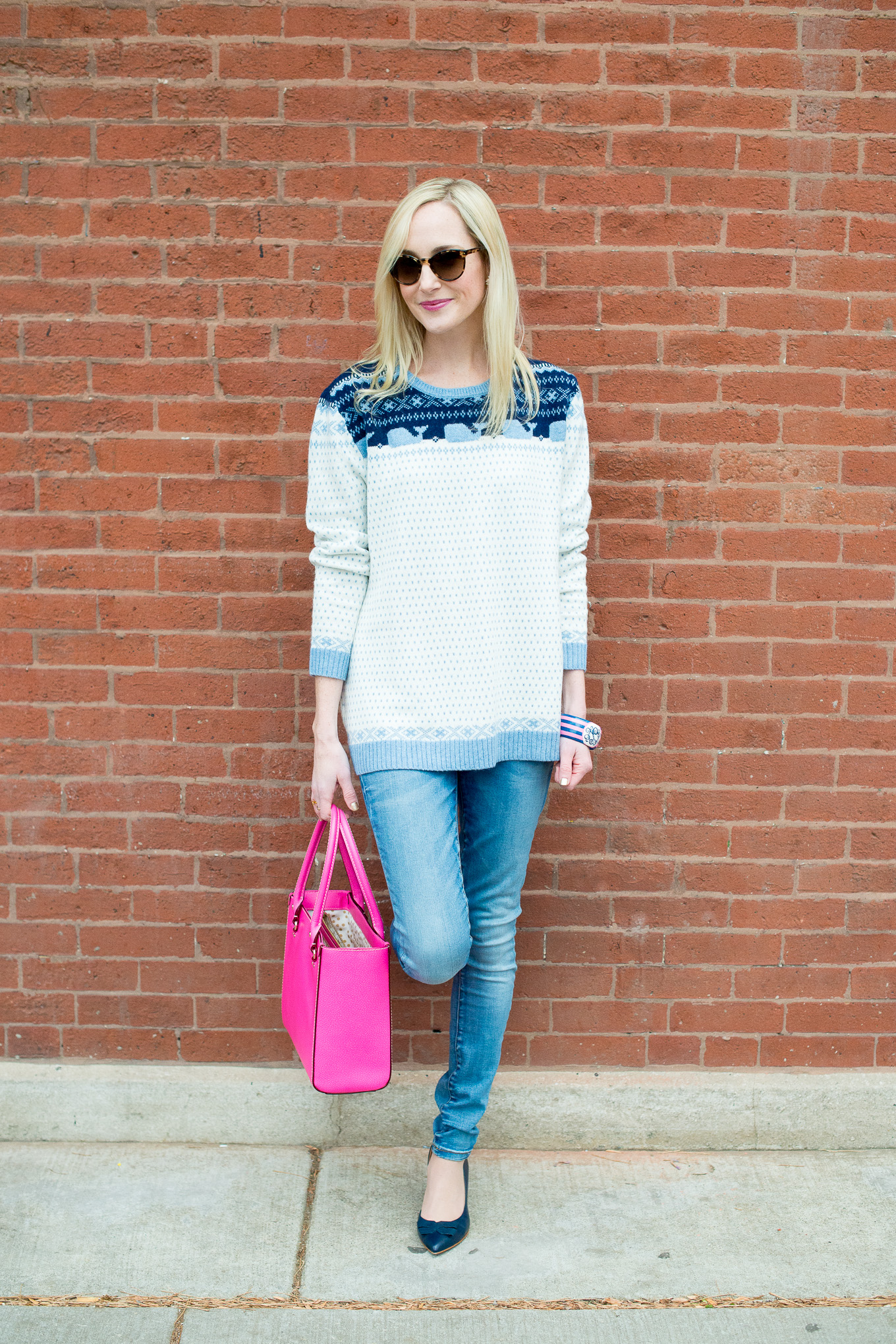 Vineyard Vines Fair Isle Sweater (c/o) / Blank NYC Jeans / Brooks Brothers Pumps / Kate Spade Bag and Sunnies (Old, newer styles here) / Stacy Brown Designs Bangle (c/o) / Moon and Lola Earrings (c/o — Yes, I wear them constantly.)
A few thoughts today:
1. How incredible is the monogrammed bangle I'm wearing in these photos? It's from Stacy Brown Designs, a North Carolina-based company that specializes in custom, hand-painted pieces. SBD carries a ton of absolutely adorable products (from necklaces and bracelets to scarves, totes and clutches), but my favorite is the brand's hand-painted bangles. I picked my colors, the design, and the inscription on the inside, which is surrounded by polka dots and reads "I Love My Dot-shund." Hehe. Love it. Wouldn't these make for fabulous gifts?!
Check out these luxury engraved gifts, personalised engraved gifts, engraved gifts online, too!
2. Jess (#blogwife) and I are hosting our last event of 2014 tonight! Which is funny for the following reasons: a) We're both scared of hosting events, b) We only just started doing it last week, and c) We only met about a month ago. We kid each other that our friendship is super fast-moving, haha. I feel like this needs a dedicated blog post, no? Adding it to the editorial calendar! Oh my goodness. This happens way too often: I think I'm witty when it's 1 a.m. and I've had a glass–or two–of wine. Stopping. Sorry.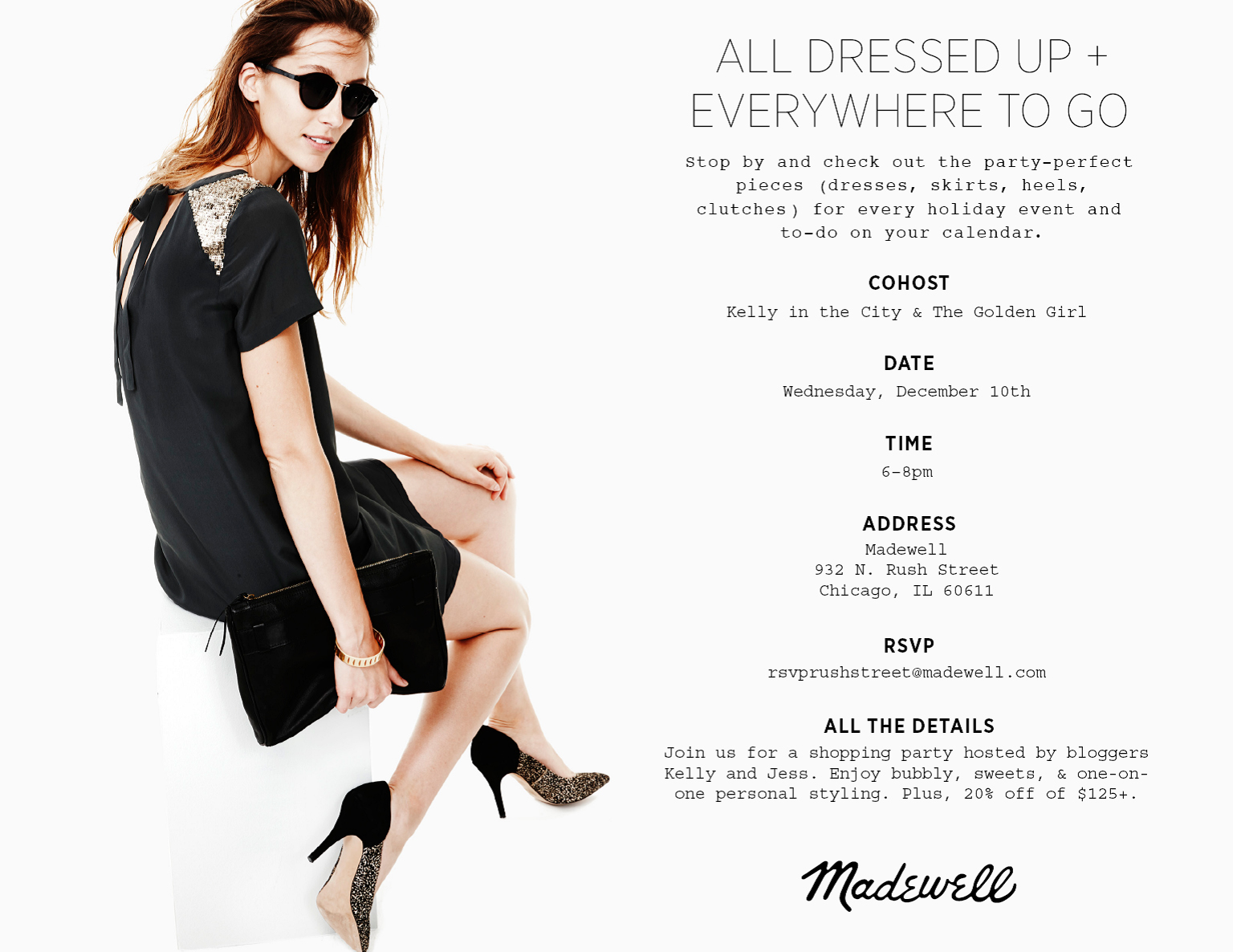 Anyway, it's at Madewell! (Phew. That took too long.) Stop by Madewell's gorgeous Chicago store on Rush Street (932 North Rush, to be exact) tonight (Wednesday, December 10th) from 6 to 8 p.m. for bubbly, sweets, personal styling, and 20 percent off your purchase of $125+. (The perfect time to invest in the Transport Tote!) RSVP to RSVPRushStreet@madewell.com. :) We'd love to see you there!
3. I love Vineyard Vines so much. Like, really, VV? A fair isle sweater with whales on it? Thanks for continuing to feed my obsession with cute animals and all things preppy. You guys kill it every season, and I think I'll always freak out with excitement when I get a "new arrivals" email.
Okay! That's it! To bed I go. See you at Madewell tomorrow? ;)